Editing your videos on the go is key to a stellar social media presence. However, finding the best video editing app can sometimes be a daunting task. You might be spending hours figuring out how other influencers post such put-together TikToks and Reels. That's why we're excited to introduce the AirBrush Video Editing App that'll save you tons of time in the process of making content your followers will love.
Easy yet powerful, AirBrush Video makes video production a breeze. Create pro-level videos in just a few taps with retouch features, sound effects, filters, and so much more! Export your videos in high quality and instantly share them with your friends. It doesn't get easier than that. Let's explore some of the features you get with the app for your visual storytelling.
AirBrush Video Editing App Features
1. Edit Your Videos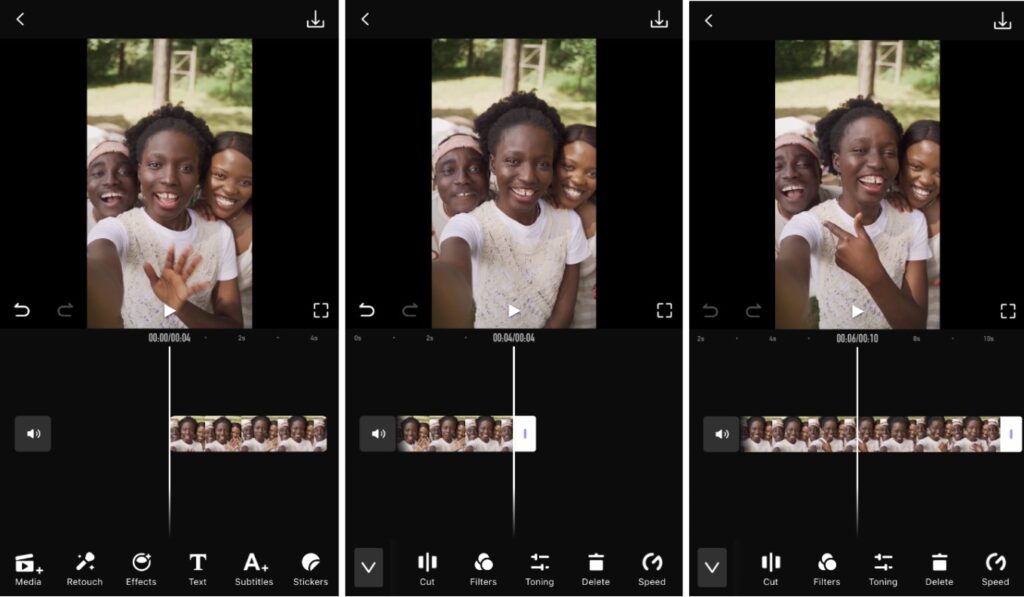 Cut and trim your videos with precision to the perfect length to keep the best parts. Remove any shaky or useless sections, usually at the beginning or end of your videos. Adjust your video duration to different social media platforms' requirements (such as Stories, TikToks, and Reels) and impress your followers with thoughtful content. Add more media on the go to tell a story to your audience with AirBrush Video.
2. Retouch for a Flawless Finish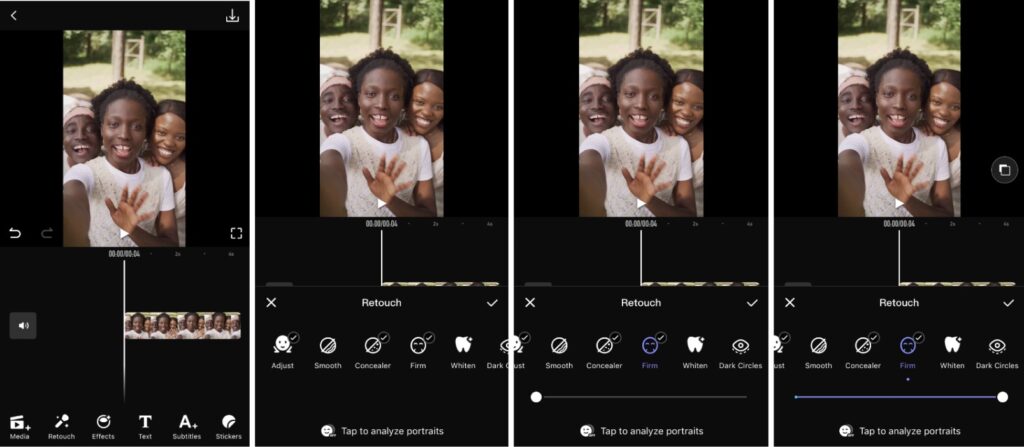 Retouch and makeover your videos with a variety of tools such as:
Adjust: With AirBrush Video, you can slim down or reshape any area of your photo.
Smooth: Make your complexion look soft like butter. Gently remove any blemishes and pimples for a refined look.
Concealer: Eliminate any unwanted spots with a tap of your finger. Make your skin look naturally radiant in all your videos.
Firm: Apply to wrinkles to eliminate them and instantly look young again.
Whiten: Make your teeth look naturally white to bring your smile to the next level.
3. Use Effects to Make Every Frame Magical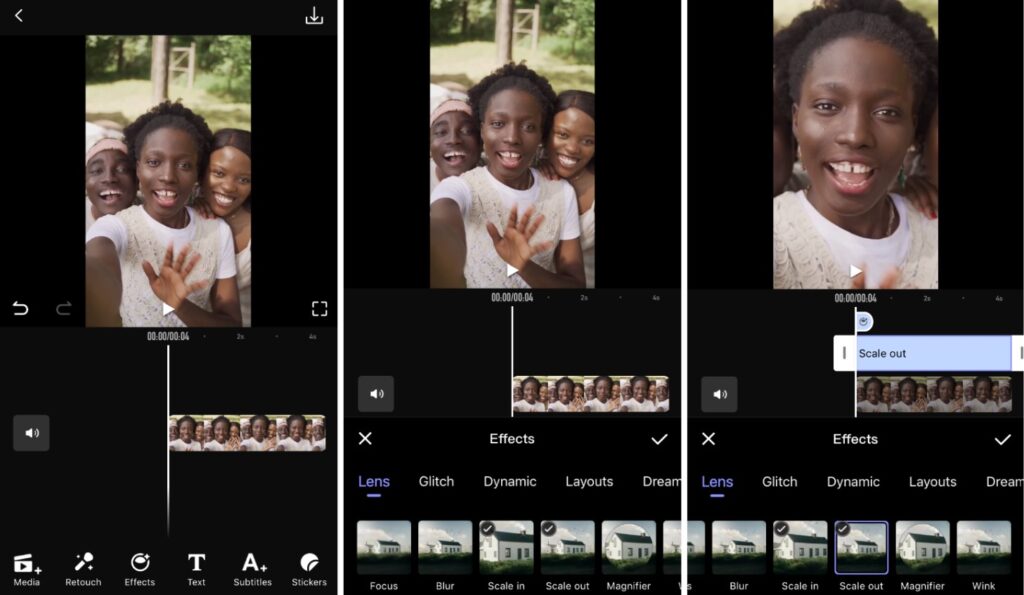 Personalize your TikTok or Instagram videos with a wide variety of stunning video effects. Add some scale or zoom to make things pop out. Additionally, AirBrush Video can give your subjects more depth with the blur effect to focus only on what matters.
4. Express Yourself With Custom Titles & Subtitles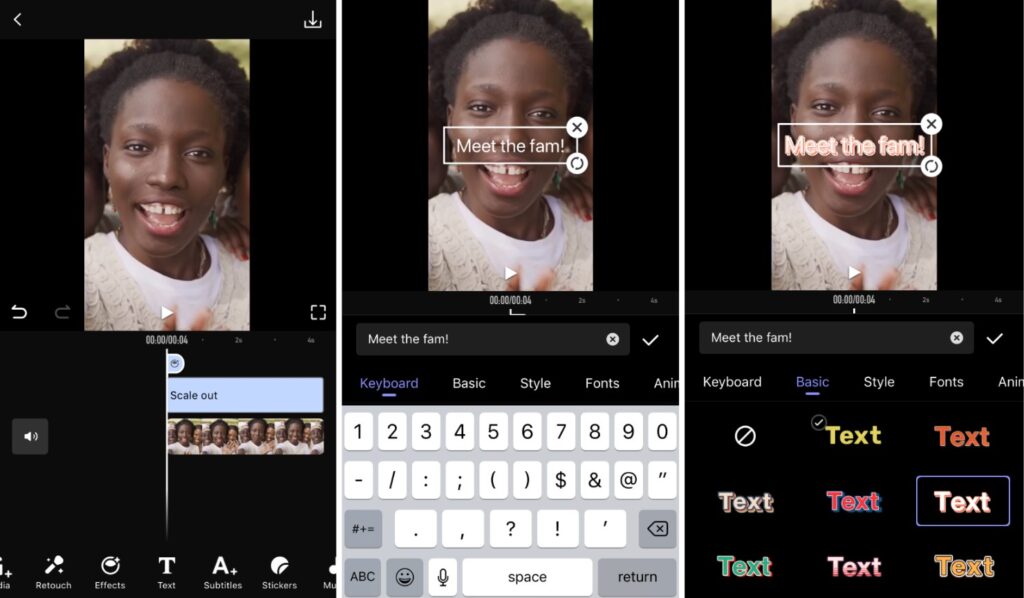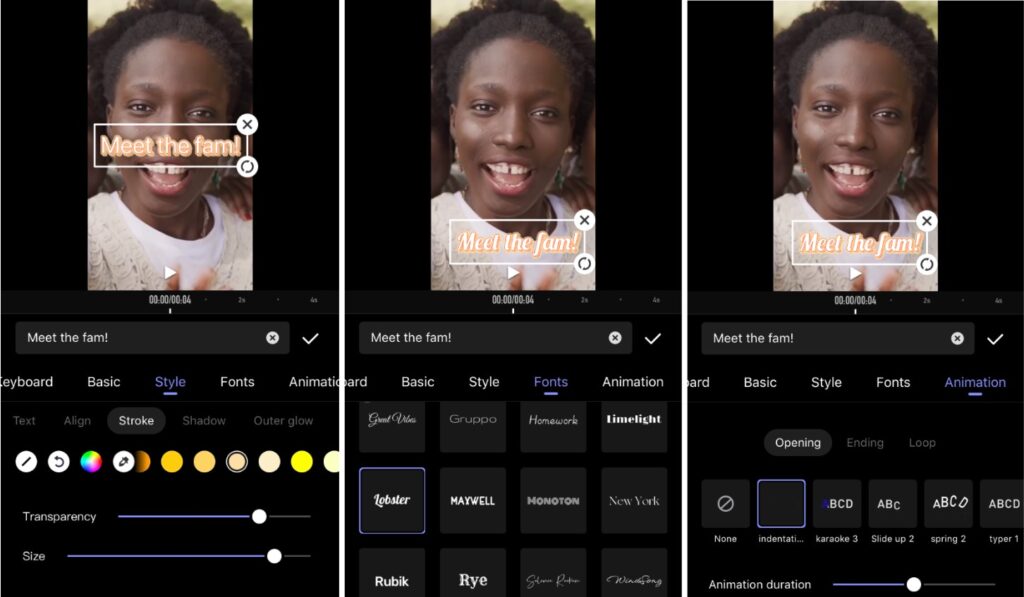 Select existing title templates or create your own by choosing your preferred fonts and style. Then, use the subtitles feature to make your videos available for everyone and communicate your message. This way, you'll be able to spread your news even in silent mode for users who use social media without sound. Plus, your videos will be easier to understand even without audio.
5. Enhance Your Videos With Tons of Music
Import your own music or choose music that suits your content from the AirBrush Video sounds library. Create an emotional connection with your viewers and make your video more engaging and interesting. Convey your message and storyline with this unique background music effect.
6. Add Dynamic Transitions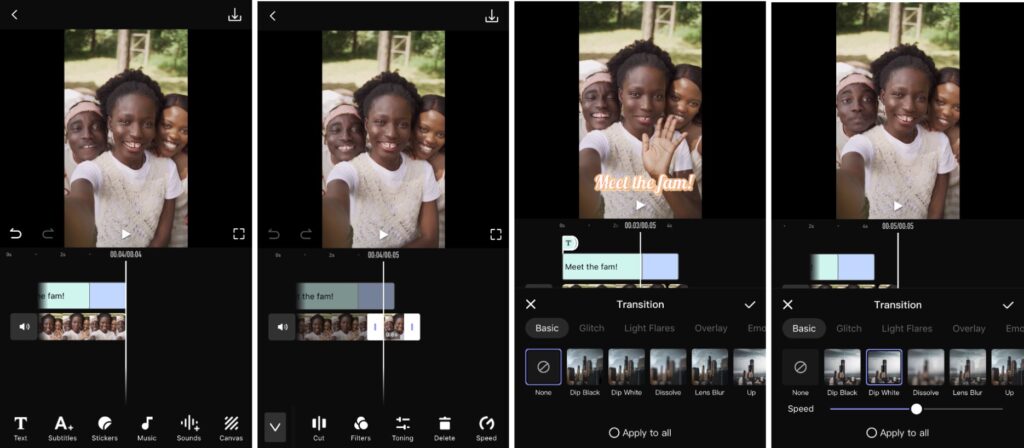 Move your story along with cool transitions that convey your desired mood and tone to your viewers. Use the transitions thoughtfully to set the stage for the next scene. Each transition conveys a different mood and theme.
7. Adjust Your Video Dimensions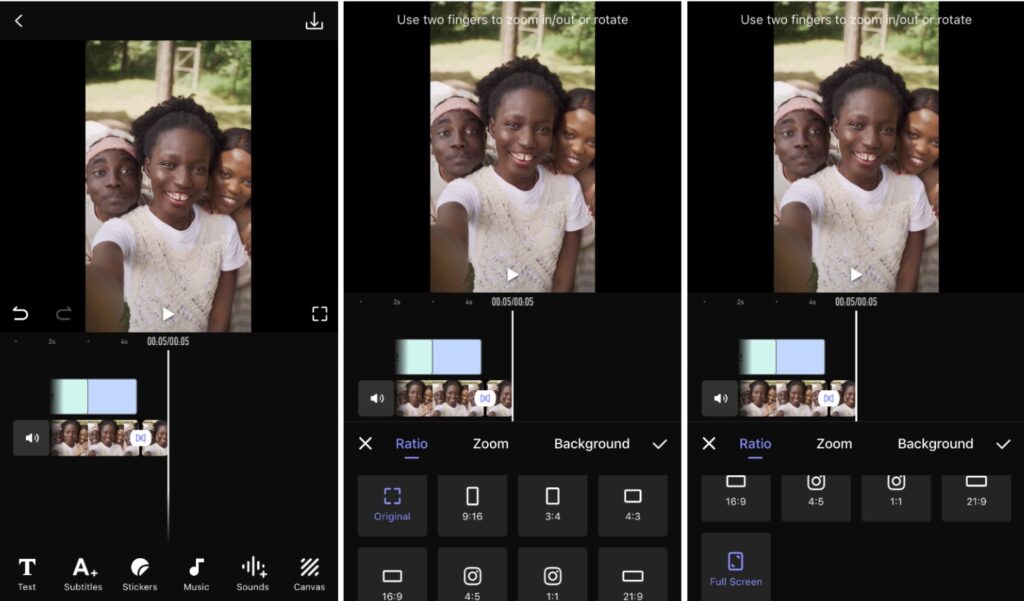 With the AirBrush Video editing app, you can use predefined templates to adjust your video dimensions to different social media platforms. For example, change the ratio of your videos to portrait or landscape mode, Instagram Feed, or Stories. This way, your content will be optimized to fit every screen without interruptions.
8. Channel Your Mood With Filters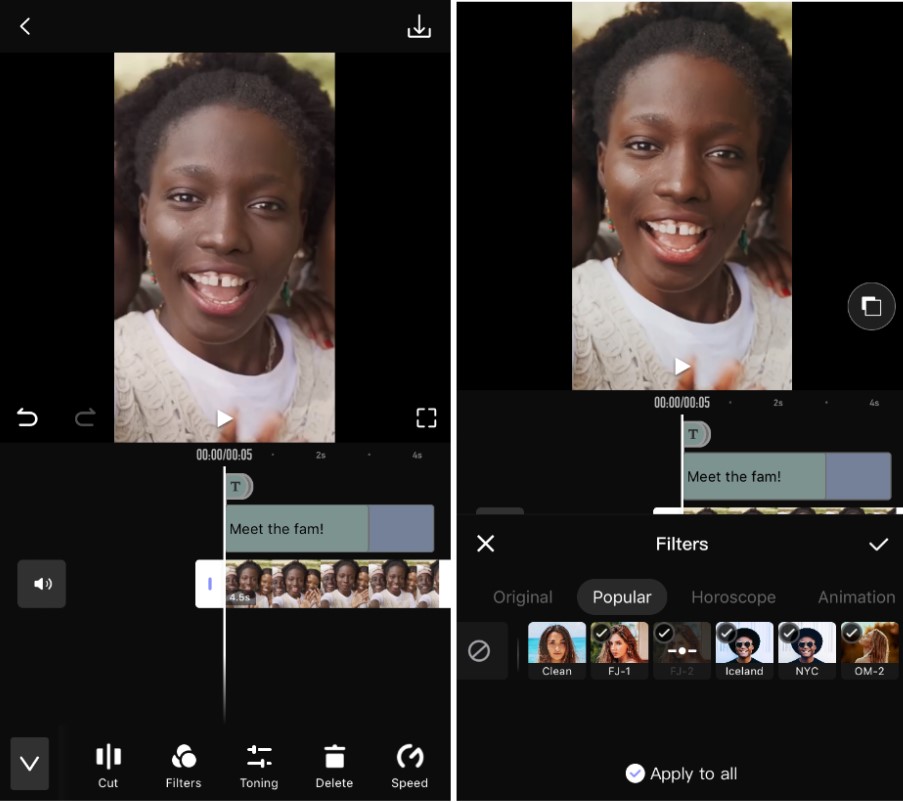 Choose amongst a variety of Filters depending on your mood and aesthetics. Make your videos pop out by enhancing the colors for a beautiful finishing touch. Choose amongst AirBrush Video's various natural filters or opt for something bold like the animation filters.
Download the Airbrush Video App!
The launch of the AirBrush Video editing app makes video editing easy for most people and we think you should try it for yourself!. From simple edits to advanced retouches, this is perfect for making your videos look vibrant and professional. Keep all your editing tools in one place and easily edit your videos on the go. Share them with your friends and online by tagging your video posts with #AirBrushApp. Then follow us @AirBrushOfficial for our latest tips and hacks!.