The holiday season is just around the corner and it's bringing with it lots of reasons to get dolled up and strike a pose! From Thanksgiving dinners to Christmas and New Year's Eve parties, you've got tons of reasons to brush up on your selfie game. So AirBrush, the easy photo editor, is sharing these 5 selfie editing tips to ensure every pic you take this season is worth sharing.
Get the Lighting Right
In order to get the best selfie, we all know the golden rule of photography: get that light on your face!
Putting the light behind you is going to give you a silhouette and you need to avoid overhead lights since this causes shadows on the face. The Relight tool on AirBrush helps bump up the brightness and with the option to customize the "light source", it's super easy to highlight your best side.

Smile
Fun fact: most people are considered more attractive when they smile. That's why humans generally have a more positive reaction to pics and posts showing a little teeth. To ensure you're flashing your brightest whites, AirBrush has the Whiten tool that will have your teeth looking pearly in a few swipes.
How: Just select the Whiten tool, zoom in on your smile and swipe over your teeth to achieve the desired brightness.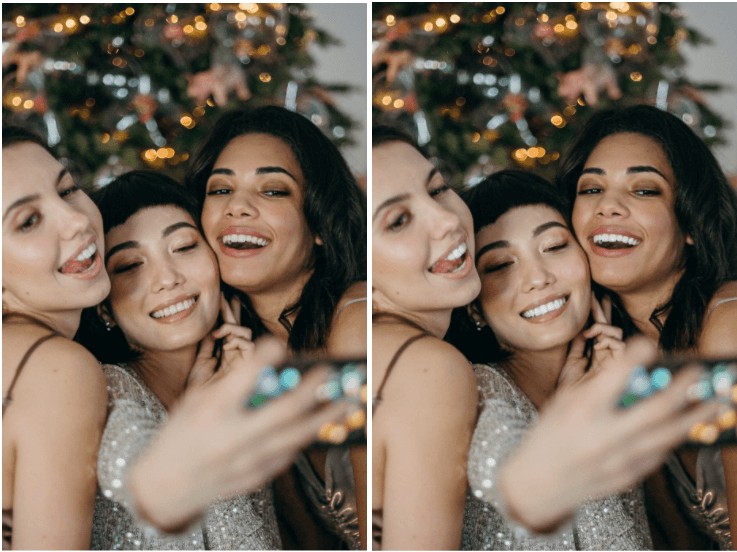 Watch your Back
If you're looking to create some drama with your selfie, consider changing the background. Your bedroom window may give you the best lighting but the laundry pile behind you is killing the vibe. The Background tool can add interest to your pics while eliminating the worry about what you might have left in the frame.
How: To switch out your background, go to the Creative Tab on the menu and select Background. Then choose from the selection of backgrounds or you can even upload your own background picture for even more customization.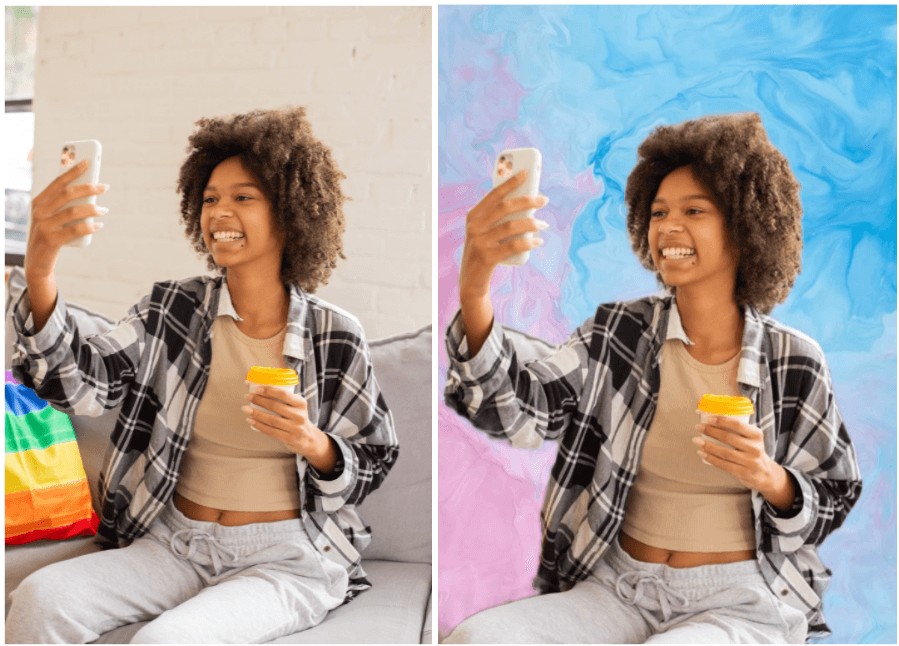 Set the Mood
If you want to change up the mood of your selfie, in one simple tap, add a filter. AirBrush has over 200 filters which guarantees you can find a way to make your pic pop. From filters that brighten to ones that cast a mysterious shadow, those that add color to those that distort, it couldn't be easier to take your selfie-style in any direction.
How: It couldn't be easier. Go to the Filter menu, scroll through the collections available and select the one you like best.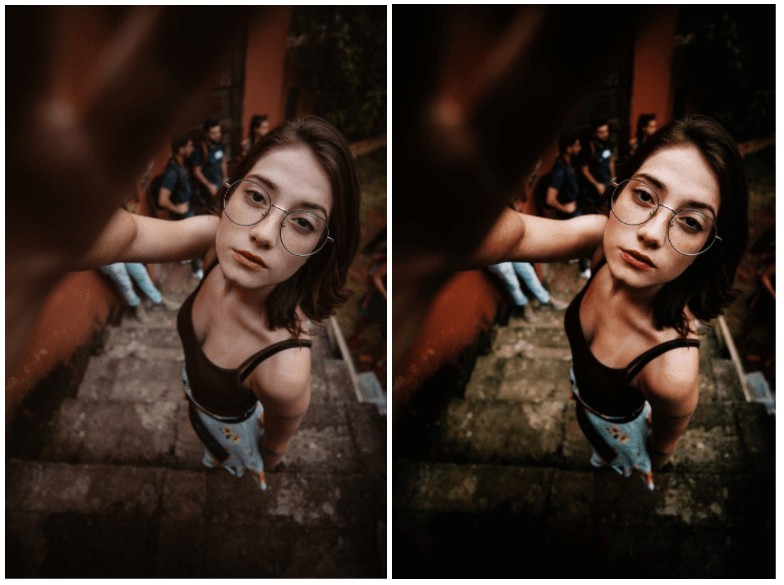 Keep it Simple
If you want to keep the focus on you (and why wouldn't you?), try some of our subtler features like the Bokeh tool to blur out some parts of the photo so others can stand out. You can change the shape of the effect from Hearts to Hexagons, Triangles or Circles, to suit your taste, making Bokeh one of the simplest and most impactful ways to edit your selfie.

And it's that simple! Combine these five selfie editing tips with the easy to use tools on AirBrush and level up your photography game for the holidays. Remember to use #AirBrushApp when sharing your posts this season, so we can see your creations. Also be sure to follow @AirBrushOfficial for lots more tips, tricks and inspiration.