Hello people! What's up?! Today I wanna tell you about something that happened to me these days. I went to the salon to do my hair, I wanted something different, I was feeling a bit bored of always looking the same, you know?! My new hair looked amazing, everyone complimented it, and I really loves it. Everything was good until I decided to take a selfie… MY GOD! MY FACE WAS… JUST… NOPE!
But to be fair, after being all day in the salon, what was I expecting, right?! But not to worry, 'cause that's why AirBrush is for.
AirBrush's Makeup
Did you know you can do your makeup on AirBrush? Well, if you didn't, YOU CAN! And what I love the most about it is that it doesn't look fake at all! Promise!
And you know me, I can't keep a good tip to myself, so I'm here to teach you how to do it 😉
Choosing your photo
First of all, you'll need to open your photo on AirBrush and click on the "Makeup" option.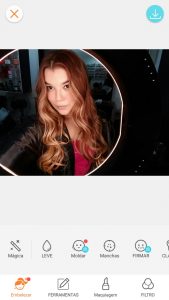 What's your favorite look?
After that, you'll have to choose your favorite. I chose "Drama" and enhanced a bit the intensity.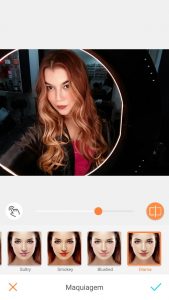 Can I get a little more color, please!
I chose a filter that I really like, "Mint" from the "Vintage" folder, which I think gives a little more life to the photos.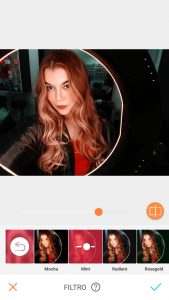 And voilá! Makeup on fleek! It is really easy and it won't even take you 5 minutes to do it, which is wonderful, because being honest, in what world doing our makeup would take us 5 minutes?! Lol
Before and After
Check it out! It makes all the difference!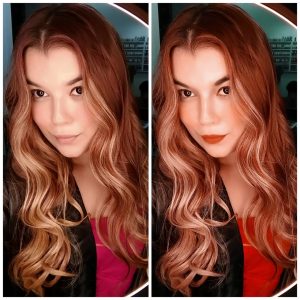 Another thing I love about the "Mint" filter is that it alters some other colors in the picture, like my blouse, which I don't know if you realized but now is red!
So? Tell me what you think?! And don't forget to tag @airbrush_br on Instagram whenever you post your photos using AirBrush's makeup!
That's all for now, hope you liked it! Kisses!