Polishing an image before uploading it gives it the opportunity to look much better and much smoother. Your AirBrush app has a tool that can increase the look of other aspects. Either way, it is your body, and you should express it how you want!
A cool fact about AirBrush is it has all the tools you need for whatever modification you want, and they are super user-friendly.
Firmness All Over
Under the Retouch tab, you can find a tool called Firm. You can apply this tool to any part of your body. One recommendation is to have a steady hand and practice patience since a wobbly hand will make a few out of place edits.
Depending on the area you want to polish, you need to choose the width of the tool. Select the

"Size"

icon and move the bar to your preference.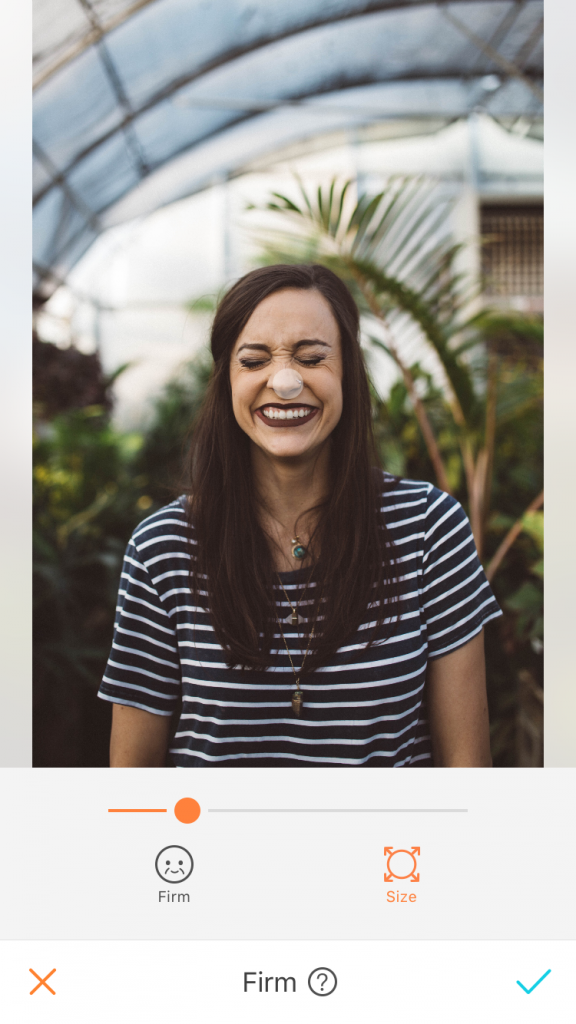 Once you have the size, click on

"Firm"

and slowly make your edits.

The magnifying glass on the top left corner will enlarge the area you selected to help you make it easier.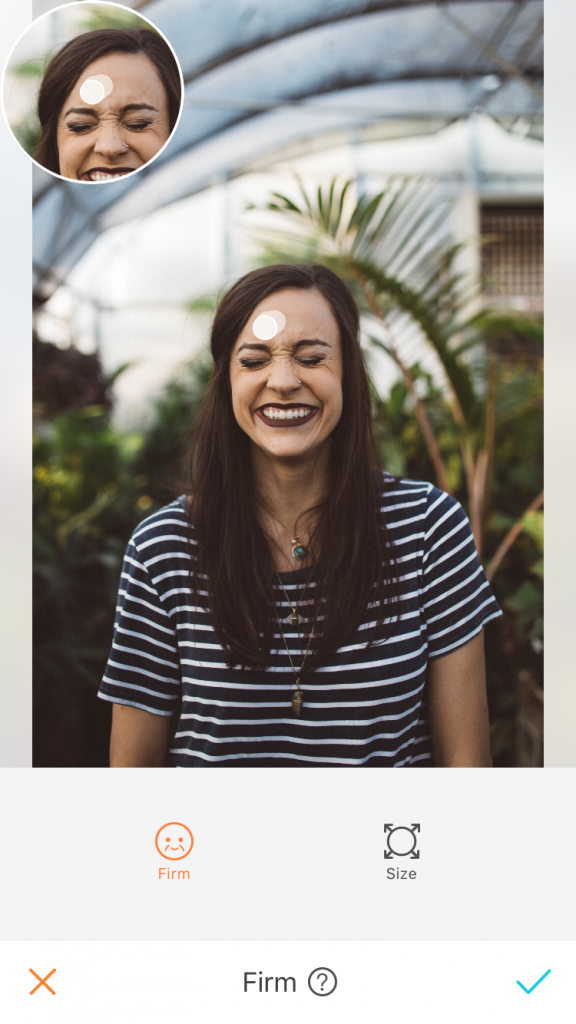 Be careful not to edit outside the lines of the skin, the objects around it will have a funky look to them, and the corrections will become very obvious.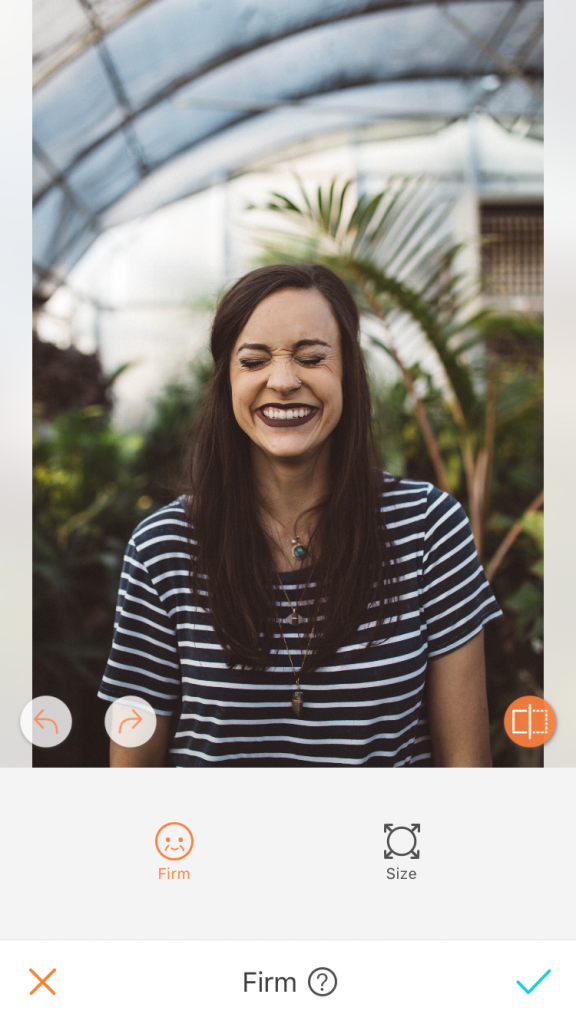 We used this tool in the previous picture to make slight edits. Minor details in the forehead and a few strands of hair to give the surrounding area a firmer look.
Tweak and Reshape
Adjusting areas in a picture is a typical feature done previous to being uploaded. Before you add any filters or extra effects to your photos, try out the Reshape tool in your Airbrush app and play with all the ways the photo or your body can be tweaked to look more smooth and refined.
Two Options:
Light – To make very subtle improvements without making noticeable changes to the areas you are editing.
Heavy – If you need larger and more intense changes, use this option instead.
Be aware of how both choices distort the space around the image, you probably will have to use the same Reshape tool to make adjustments! In the photos below, we used the tool to make her arm slimmer and her face narrower. It's a personal choice to decide which alterations you want to make, again, it is your body and your picture.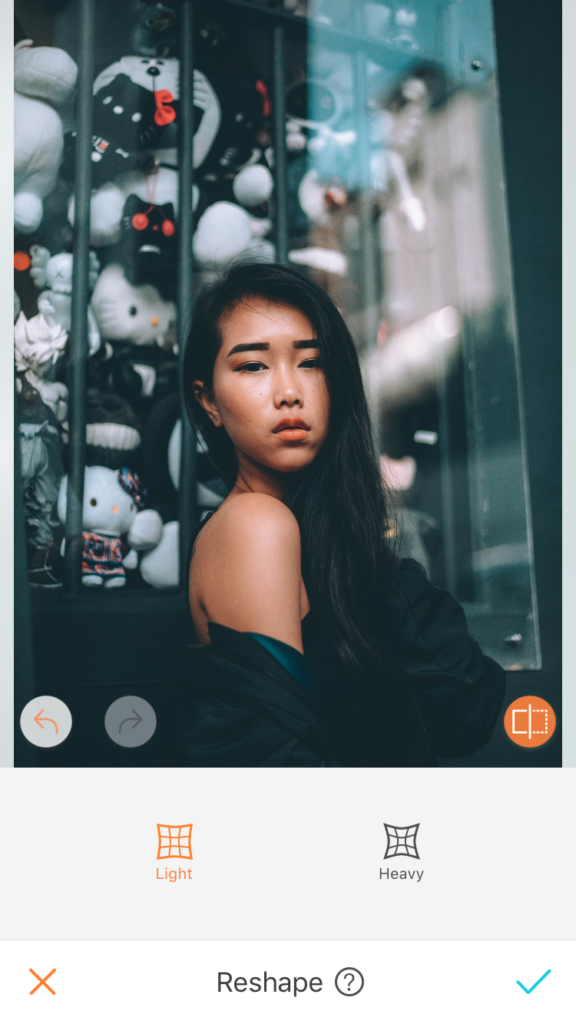 On the other hand, if you rather show an unedited body but make some detailed edits to create other aspects of the photo stand out, the Reshape tool could help you either way.
For example, in this picture, her hair was increased as well as the length to give her curls more volume.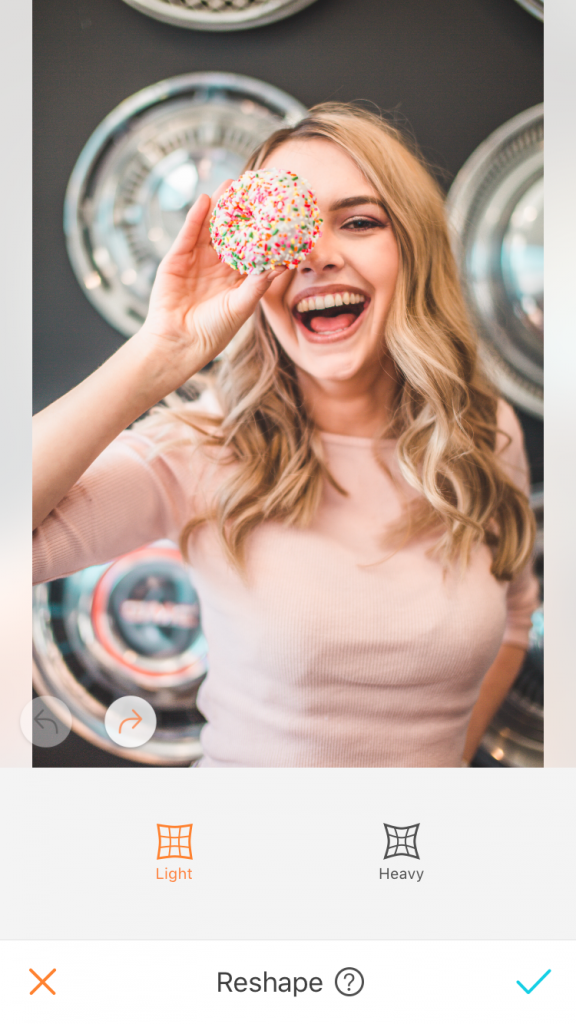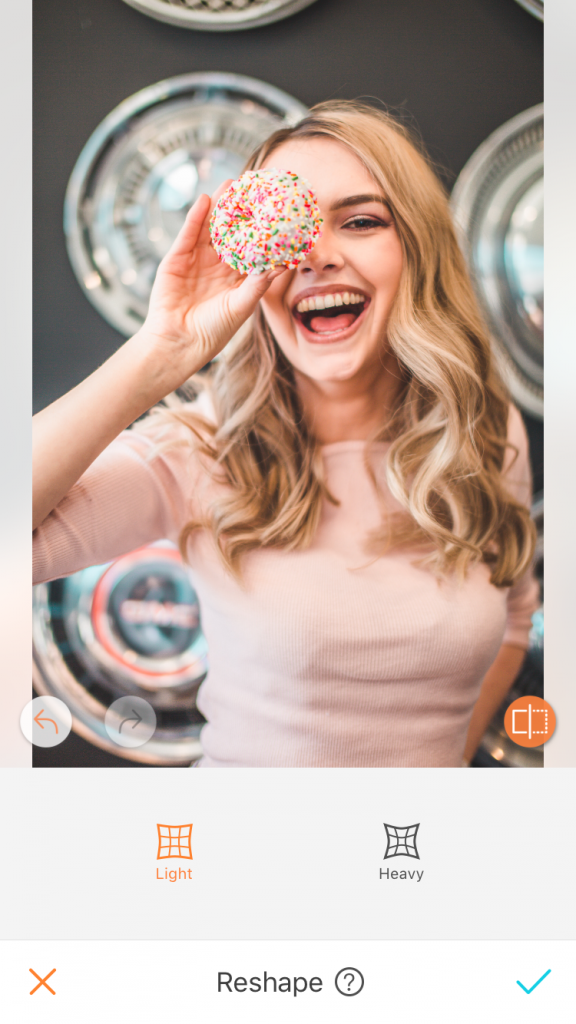 Combining
Similarly, another neat idea is to use the Reshape tool and from there do the last touch with Firm.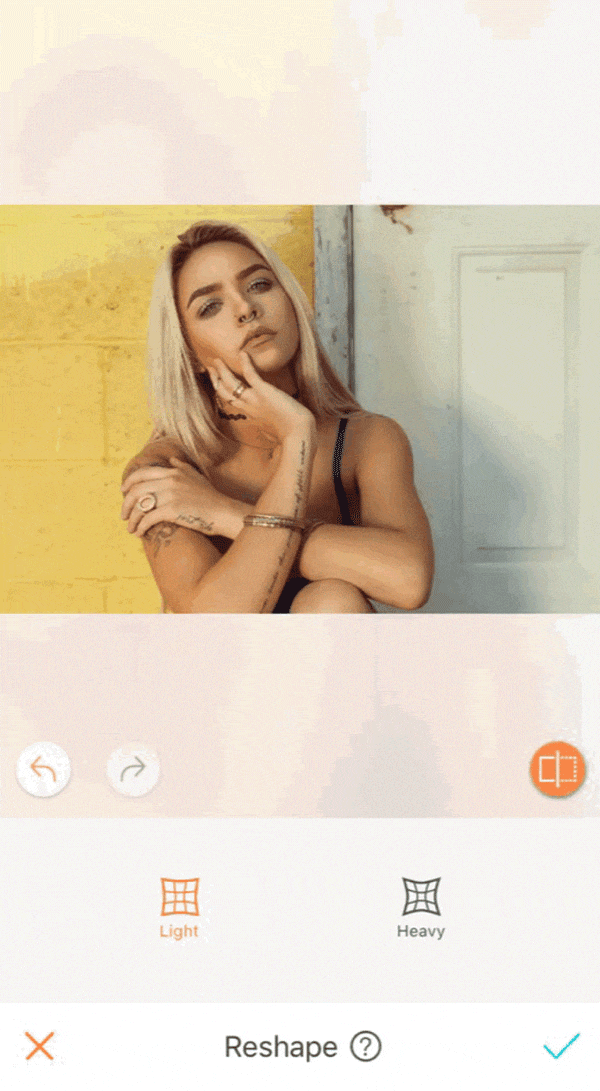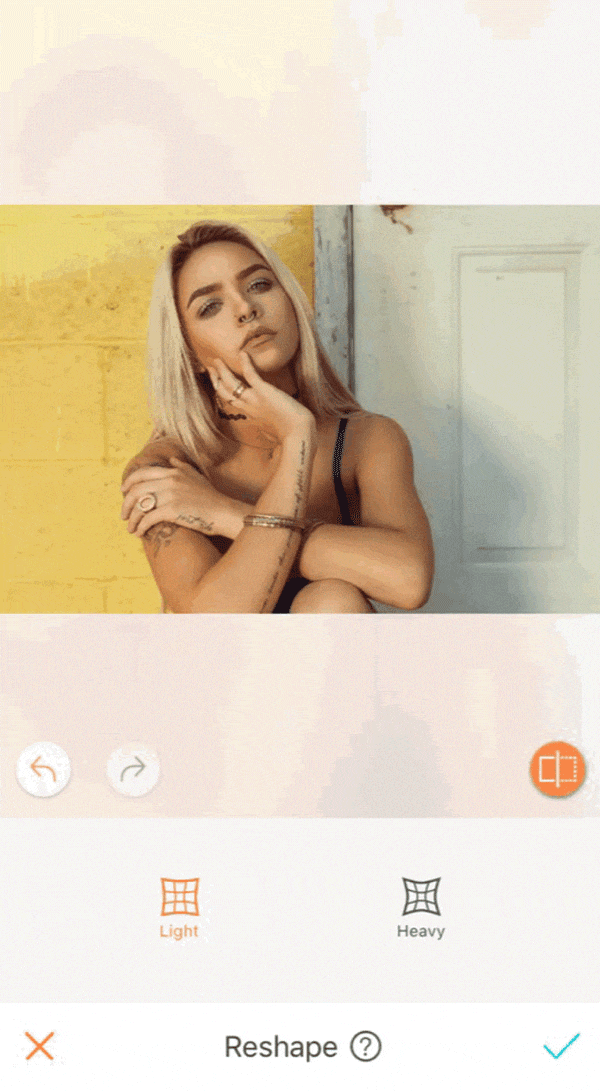 In conclusion, you can finish off by using other tools like Makeup, Filter, or Acne. AirBrush has a lot of options for you to choose from, take your time, and check each of them out.
Give all these tips a try, and don't forget to tag @airbrushofficial!