If you haven't yet downloaded the new version of the AirBrush app, stop what you're doing right now and head to the app! The new Hair Dye colors are here! From a stylish blue to an intense black, discover the 9 new colors in addition to the 10 pre-existing ones! Ready to discover the new hairstyles? Take your best selfie and hit the Hair Dye feature!
While some of these new colors are free, others aren't. For complete access to the Hair Dye feature, treat yourself to an AirBrush subscription. You can upgrade your app whenever you want throughout the whole edit.
New Hair Dye Colors
The Hair Dye feature allows you to transform your hair with stunning colors in a simple click. This new palette will be applied automatically to your hair when selected.
The new colors you can choose from are:
Peacock: a subtle blue to turquoise luminous color.
Evergreen: a gradient of greens.
Galactic: a perfect combination of an electric and pastel blue.
Ash: a soft silver.
Gray: a cool grey with blue reflects.
Raven: an intense black.
Coral: a perfect blend between mahogany and copper.
Pro tip: You can adjust the intensity of each color from 0 to 100.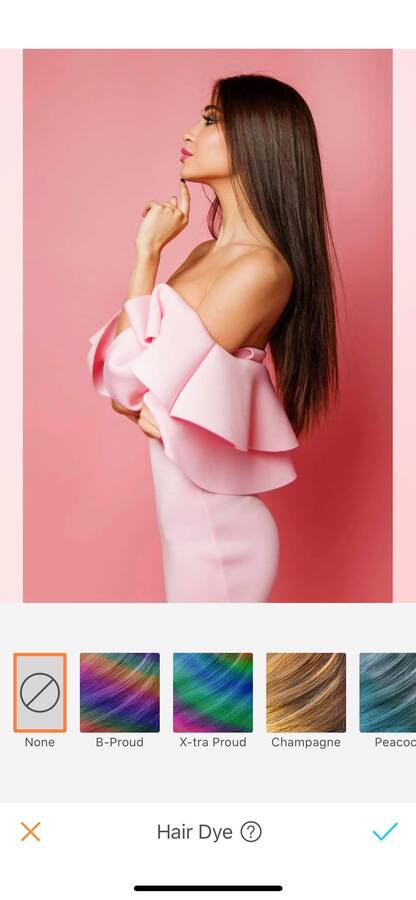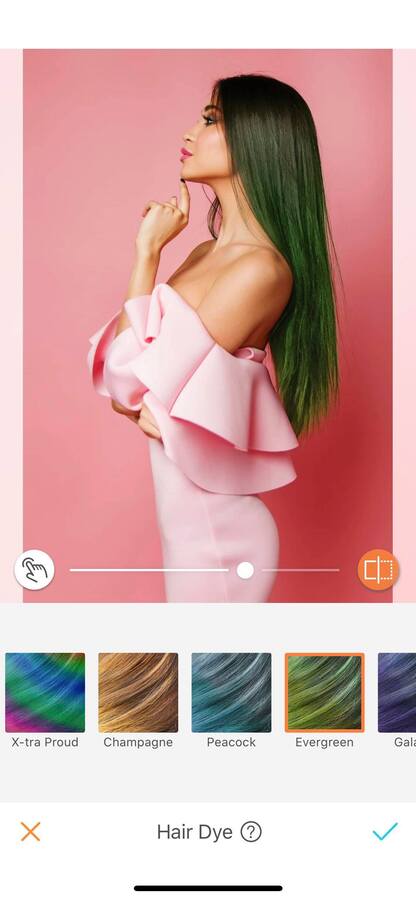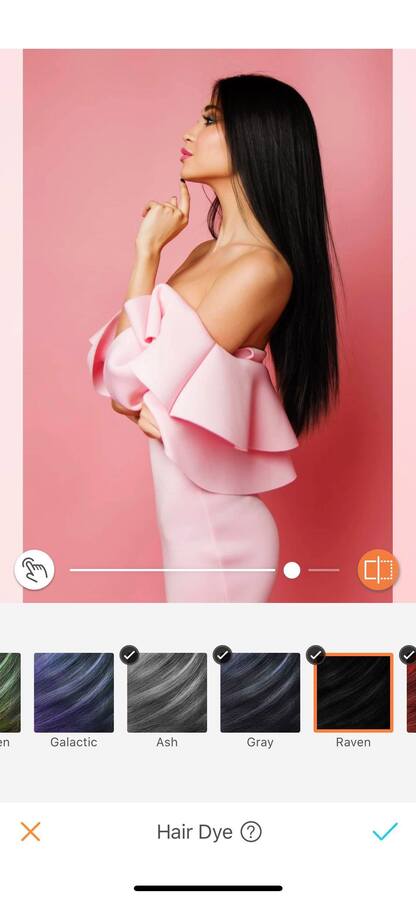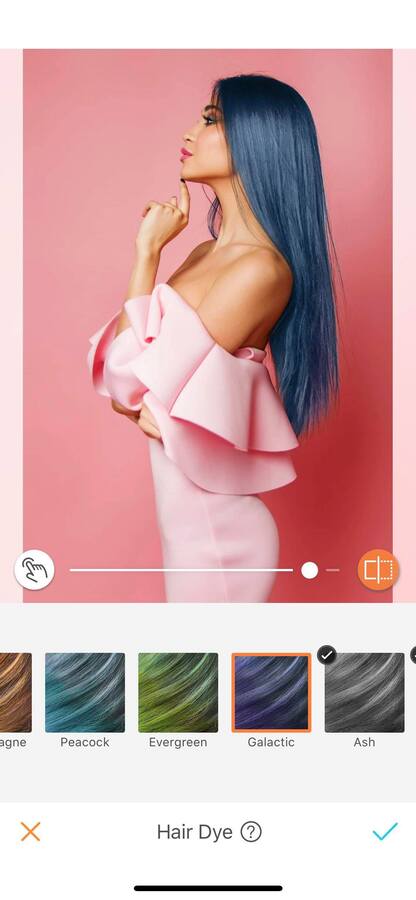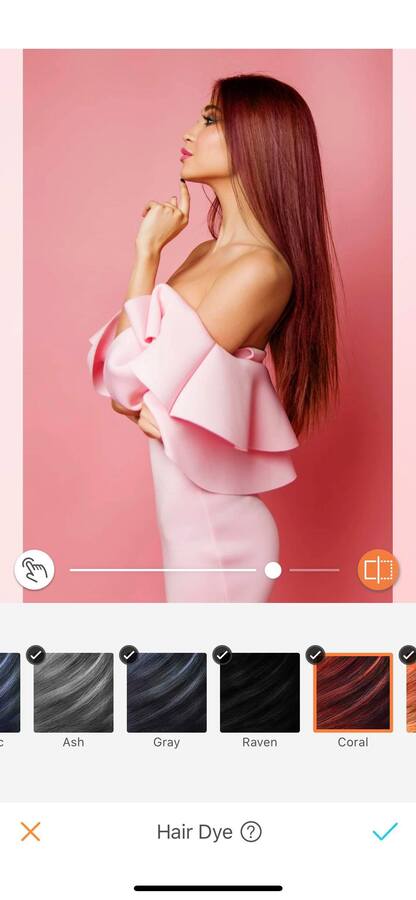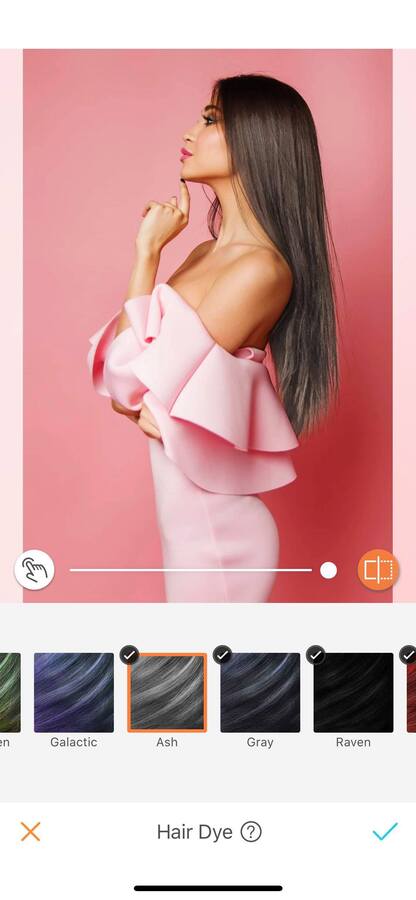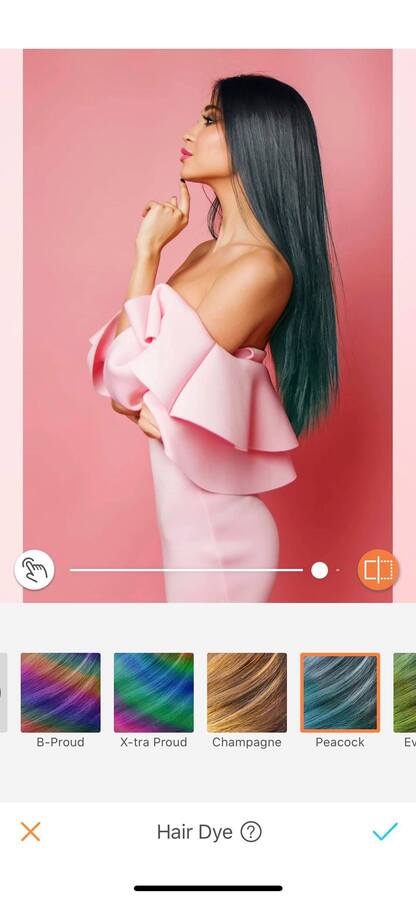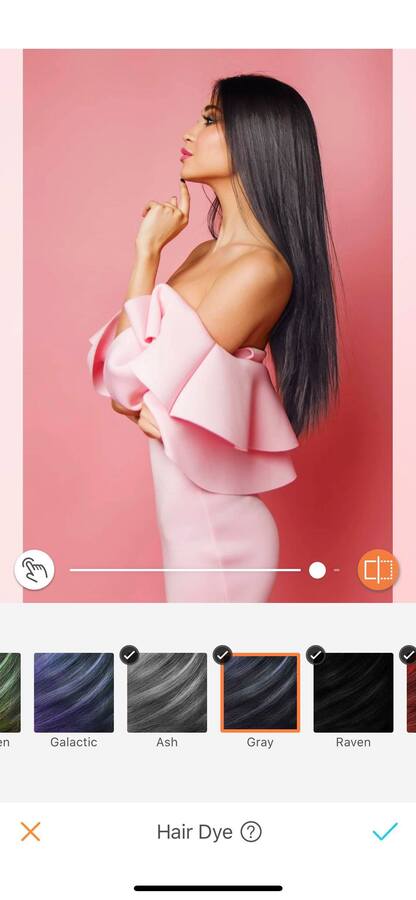 Fine-Tune mode
For more accuracy, open the Fine-Tune mode, found on the left side of your screen, and is represented by a 'pointing finger'. Three options will appear on your screen: Brush Size, Dye Brush, and Eraser.
Brush Size: The first step of your edit is to adjust the Brush Size from 0 to 100 by dragging the dot.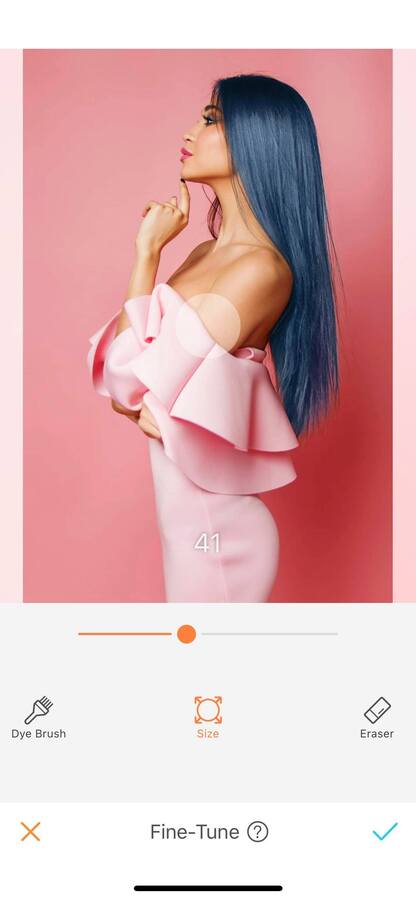 Dye Brush: This allows you to apply the effect onto your picture. To do this, run your finger on the photo.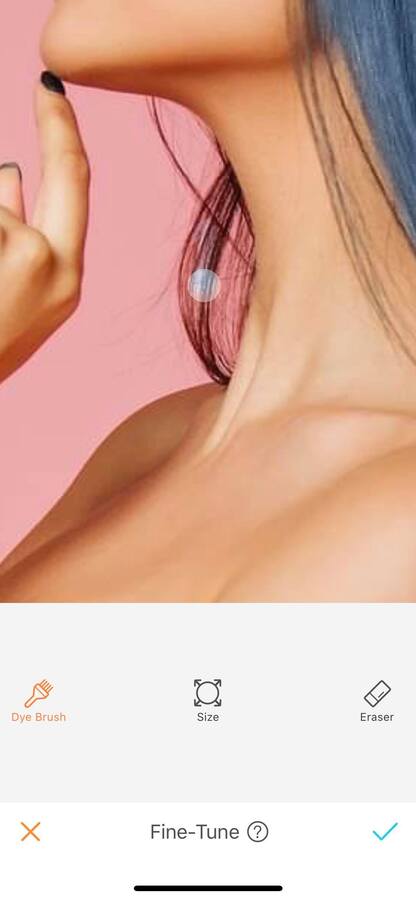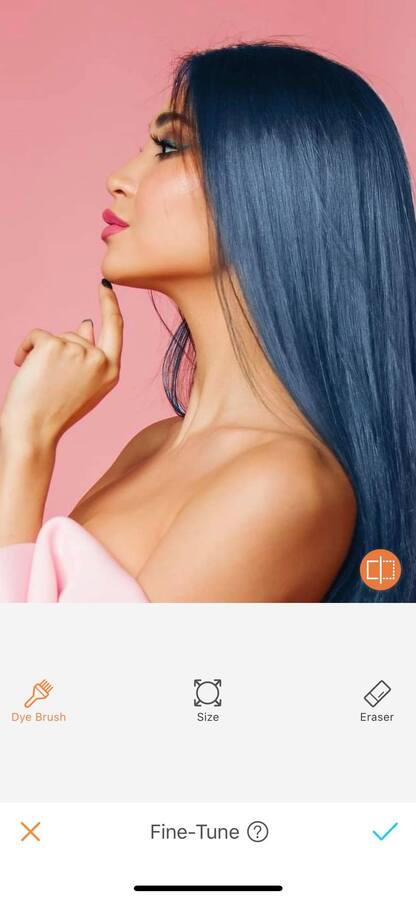 Eraser: This removes the effect on unwanted areas without having to start all over again. Select the Eraser icon and the screen will turn blue on the areas where the effect is applied.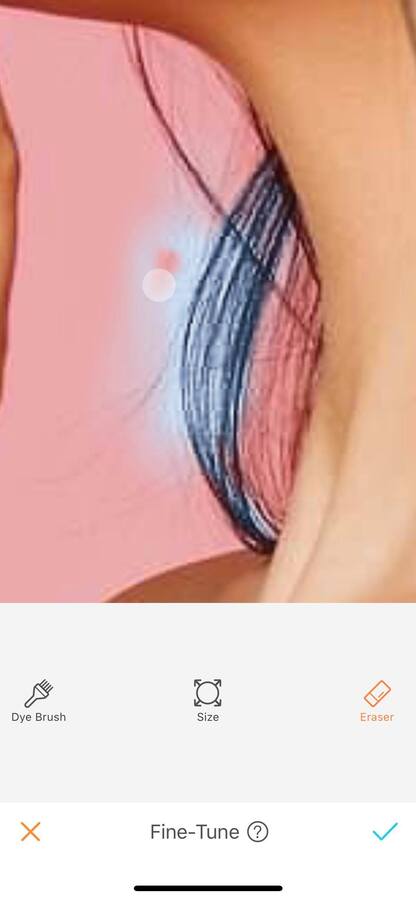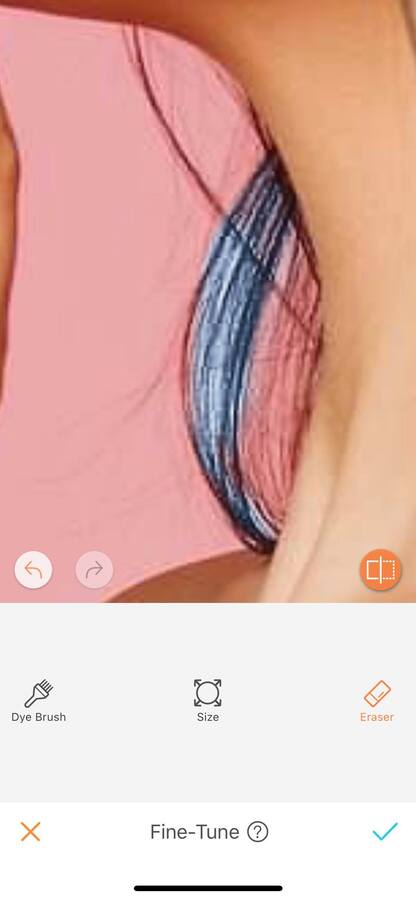 Are you seduced by the new Hair Dye colors? We want to see your new looks! Share your selfies with us with the hashtag #AirBrushApp and join our community on Instagram @AirBrushOfficial!