Happy Libra Season! The sun will be in the sign of Libra for most of October. This will challenge us to find balance through the pursuit of truth, beauty and harmony. Libra is the sign of relationships and Libra energy inspires us to build harmonious relationships.
What do the stars have in store for you in October? Read your astrological forecast to understand the energetics at play in your life. Also, check out the AirBrush feature most cosmically aligned with your astrological destiny this month. For the horoscopes for Aries through Virgo, please refer to Part 1 of our October Horoscope series.
Libra (September 23 – October 22)
It's your time to shine Libra! With the sun illuminating your sign this month, it's the time to showcase what makes you truly unique! As a Libra, you are the diplomat of the Zodiac, with an unparalleled ability to judge any situation fairly and objectively. Your ability to judge situations from a rational point of view also imbues you with wonderful taste. No one has the ability to create beautiful surroundings and situations like you do charming Libra! The full moon will remind you to share the spotlight with others, something you're more than happy to do anyways.
Mercury will be retrograding through your second house of finances. Be careful not to sign contracts or make any big purchases after October 13th. Also, be mindful of delayed payments and developments in your financial life. Lean on your people to help you if you get into a fix and don't be afraid to borrow or ask for help if you need to.
Libra AirBrush Feature for October:
Libra, baby, it's your season! Embrace the beauty around you with the Leaves filter. Part of the new, limited time collection of Fall filters.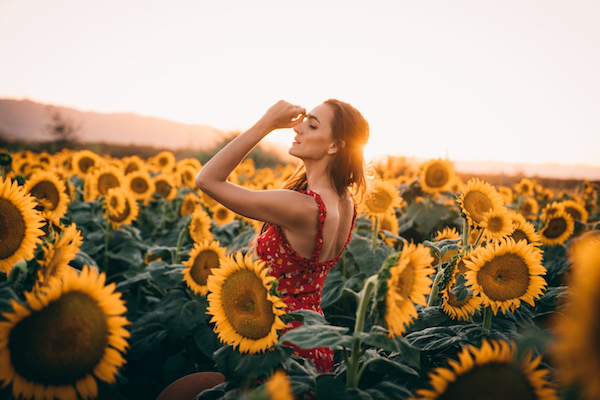 Scorpio (October 23 – November 21)
It's a time of deep feeling and spirituality, Scorpio, and for a deep diver like you, it's more than welcome. The sun will be transiting your 12th house of the soul and the spirit for most of the month so otherworldly, intuitive matters will take center stage. Feel like you're able to pick up on energy and what's hidden even more than usual? Lean into it! The full moon will illuminate your sixth house of routines and health so figuring out how to apply your spiritual learnings this month to improve earthly matters like your day-to-day routine will be the focus. That said, the start of the month would be a great time to implement a spiritual or health routine that keeps you grounded but present for whatever's to come.
Mercury will be retrograding in your sign, so you're sure to feel it more than most this month, Scorpio. Be mindful of the feelings that come up for you around this retrograde especially as it relates to your feelings about your identity and appearance. Avoid making drastic updates to your look and also be mindful of your overall health and vitality. Take care of your spirit and your body this month, Scorpio.
Scorpio AirBrush Feature for October:
While you work on that self care routine treat yourself to a virtual spa day with the Beauty Magic tool. One tap will do all the heavy lifting and leave you looking full moon gorgeous.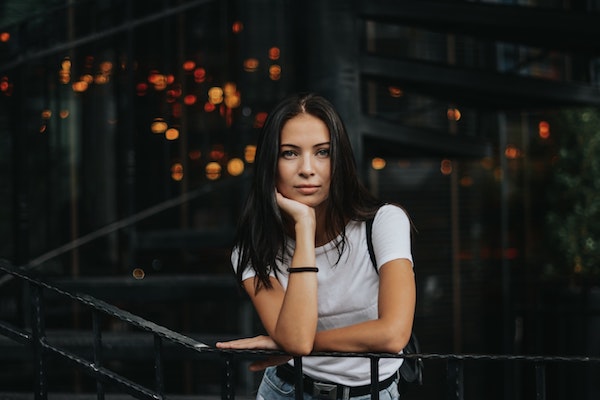 Sagittarius (November 22 to December 21)
It's all about community this month, Sagittarius, so start organizing your tribe around the issues close to your heart! With the sun shining through your eleventh house of groups, all matters that you undertake via friends or associations this month will be successful. It's a great time to start volunteering in the name of issues that you care about and as the idealist of the Zodiac, you have plenty! The full moon will enhance your feelings of individuality and possibly remind you that you have intrinsic value apart from the group as much as you do within one. Be bold and creative around this time, and use that energy to help further the causes that concern you.
Mercury will be retrograding through your twelfth house so you might feel blocked on an intuitive, spiritual level. Make sure to find some time alone this month. Meditation, yoga, anything to tune out all the noise of the world will be a valuable way to apply yourself. Even if it feels impossible to find time alone, make sure to do it as it will help you find serenity and grounding.
Sagittarius AirBrush Feature for October:
Keep your tribe close and your eye on the prize, Sagittarius! Use the Bokeh tool to melt the world away and keep you on the path to success.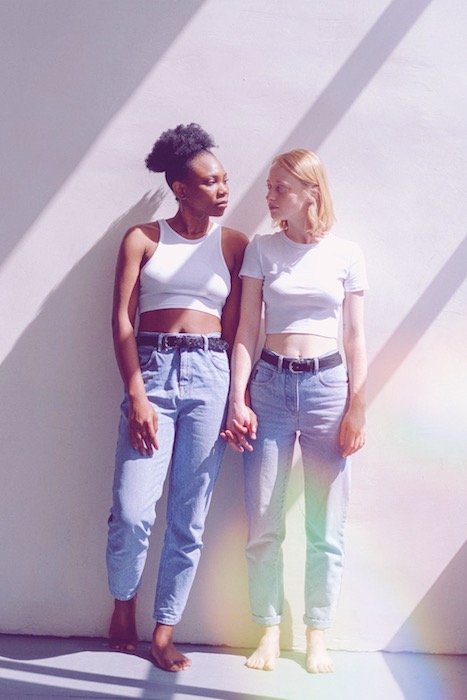 Capricorn (December 22 – January 19)
Ready to take the spotlight Capricorn? This month, the sun is shining in your tenth house of career, status and reputation, which is just the place you love to take center stage! Work will take a focus this month for you, specifically the decisions you make that affect your long-term career goals. Don't be surprised if you receive news of a promotion or enhanced responsibilities at work. You're a hard worker, you deserve it! The full moon will highlight family matters and ways your home life and childhood have affected your ability to expand and take risks in your public life. Lean into connections with your family and if there are things you need to sort through and change in your home life relationships, now's the time to do it.
Mercury will be retrograding through your eleventh house of friends so you may feel less connected or in sync with your tribe during this time. Take the opportunity to use misunderstandings with friends as an opportunity to build your skills in communication and empathy.
Capricorn AirBrush Feature for October:
You're on fire this month, Capricorn! While your embers might remain at your desk, you might want to turn up the heat in your pics with the Burn filter.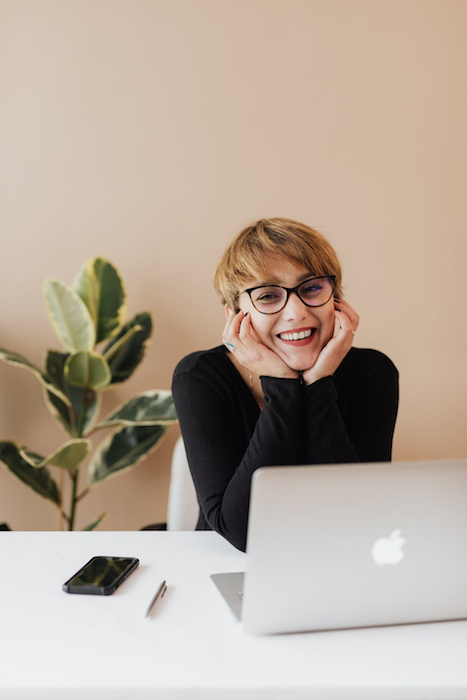 Aquarius (January 20 – February 18)
The sun is transiting your ninth house this month, Aquarius, which means a focus on big picture vision, higher learning and expansion! We might not be able to travel much right now, but it doesn't mean we can't take trips of the mind and spirit. Lean into visualizing a new, expansive reality that's beyond all of our wildest dreams! This is the time to be accepting the uncertainty of the world and holding the vision for what's possible. The full moon will help you set a game plan for executing your vision in a real world sense. Depend on your neighbors and local community to shape your ideals into executable goals.
Idealistic dreaming is easy for you Aquarius, but your execution on a worldy level could use some support. The mercury retrograde will affect your career so stay humble and patient if challenges or delays arise at work that force you to slow down. Your value reaches far beyond your status and career. Keep the faith.
Aquarius AirBrush Feature for October:
Your wanderlust doesn't have to go unsatisfied, Aquarius. Use the Background tool to adventure around the world in sixty seconds.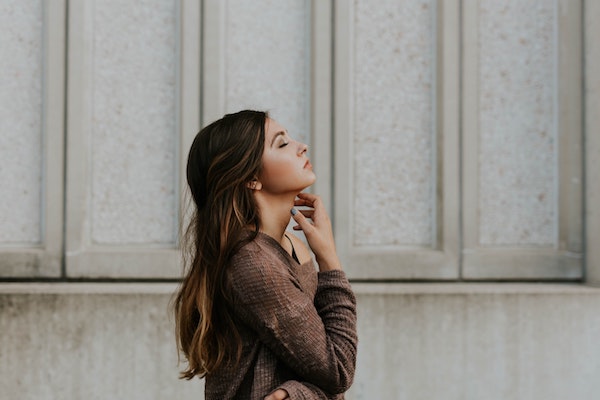 Pisces (February 19 – March 20)
This month will be a deeply emotional one for you Pisces, which is not necessarily a sensation you shy away from. Sift through your secrets, the things that you don't talk about and let yourself transform this month. With the sun shining through your eighth house of death and rebirth, it's all about shedding a skin to evolve into a stronger, wiser version of yourself. The full moon will shine a light on financial matters that might be out of alignment and/or your relationship with your own self-worth. Let the full moon pull you out of the watery depths for a moment and concentrate on the ways you can feed yourself in an earthly, physical sense to ground.
The mercury retrograde will be transiting through your ninth house of learning so feeling sapped of inspiration and cooped up might be themes. Learning can take many unconscious forms so if you feel uninspired to kick yourself into gear with the new school year, it's OK. This month will feel slower in terms of school matters but it's meant to allow you to focus on more spiritual matters. Take the sacred pause and dive deep.
Pisces AirBrush Feature for October:
Baby Ppisces, you're about to have some feelings. Remember to embrace that inner, tender light of yours. Let it shine like a Diamond and use the Diamonds filter.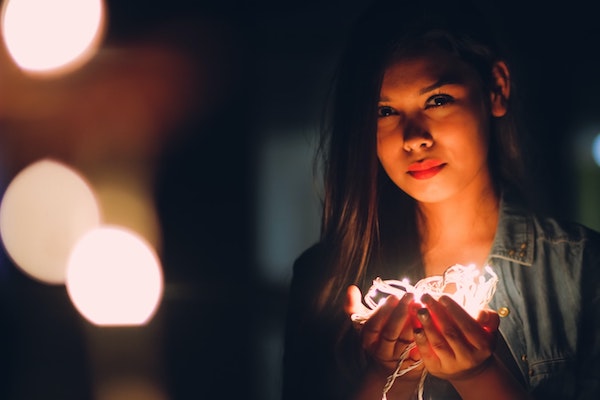 It's your time to connect with the cosmos and create a magical selfie using our recommended features! Take a shot and share your edited image with the AirBrush app on Instagram at @AirBrushOfficial! Follow us for more content, tutorials, and a chance to be featured on our profile by tagging the #AirBrushApp hashtag.