You know when you're scrolling through your Instagram feed and see one of those effortlessly cool street style photos where the off-duty model is posing perfectly, as if they just woke up like that? Well, we have news for you: all of that was planned. In fact, no impactful off-duty model shot was truly effortless. There are techniques and strategies to pose your body to look long, lean and like you just woke up like that.
Before you start bemoaning the fact that everything on social media is staged, we have some even better news for you! If everything is staged on social media, including cool street style photos, then everything can be hacked too; including your own ability to pose just like those off-duty models in those cool street style photos you 'ooohhh' and 'aaahhh' over.
Here at AirBrush, we believe in enhancing photos you already feel beautiful in, not using editing to feel more beautiful. That means that it all begins with your own inner confidence. Carrying yourself with assurance when you pose for a photograph is just as important as learning how to enhance your pictures with editing tools on the AirBrush app.
Here are 5 poses and AirBrush editing hacks to use to strike that effortlessly cool vibe in your next photo.
What are the Go-To, Trendy Instagram Poses?
Cross one leg in front, and pop your knee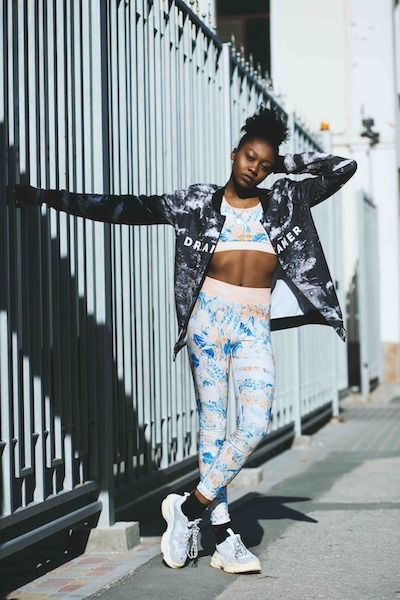 Not only does this pose give you an opportunity to show off your dope kicks from more than one angle, it also makes your legs look incredibly long and lean.
This is also a great pose to show off your latest at-leisure fit that strikes the perfect balance between trying but not trying too hard.
Try leaning up against a wall for extra cool girl bonus points.
To maximize this pose and enhance the focus on yours truly, try applying the Prism effect to your shot. You can experiment with increasing or decreasing the size of the focus area. You can also change to the effect level depending on how prismatic you want the background to be.
This can help boost an average street style photo to a whole new level of edgy.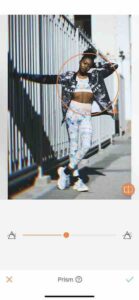 Look Away from the Camera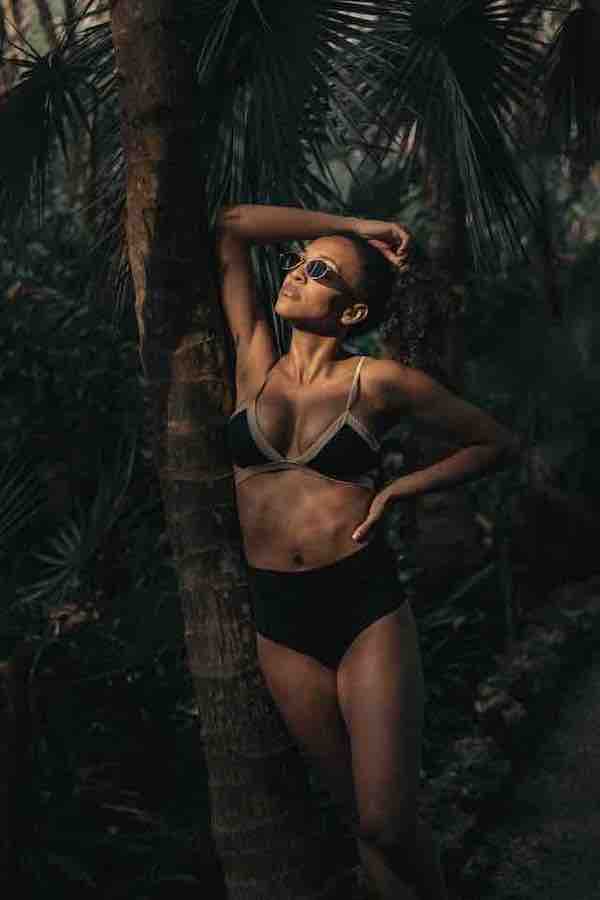 Yes, this sounds counterintuitive, but it's actually a fantastic way to create a more thought-provoking shot. Inevitably, the viewer begins to think: "what is she looking at?". It can give photos a wistful, dreamy quality. It also focuses the viewer on your outfit, rather than your expression.
If you're looking to show off your killer bod, then try looking away from the camera and let the viewer's eyes focus on your physique instead.
To create the perfect photo, apply the perfect filter to enhance your figure. Our recommendation to enhance the wistful quality of your photo with a sensual glow is the Sienna filter pack.
Apply SI-1 for a soft golden glow, SI-4 for a forest green finish that perfectly saturates your photo. Finally, SI-5 gives a rosy, muted tint to your photos that show off your angles just right.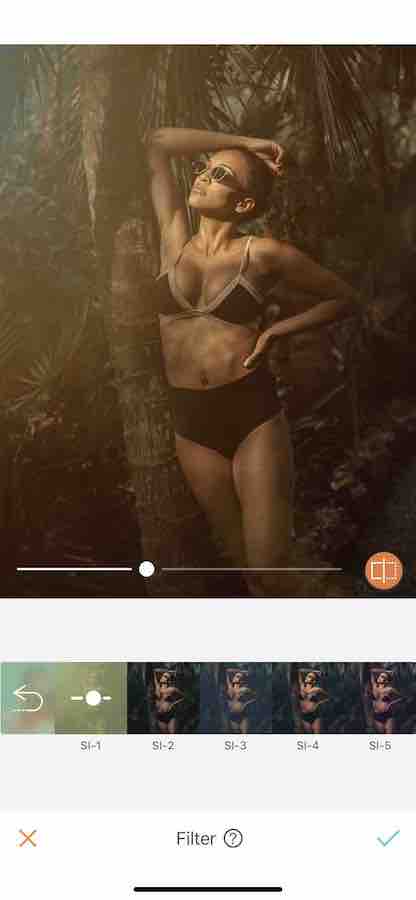 Look Back At It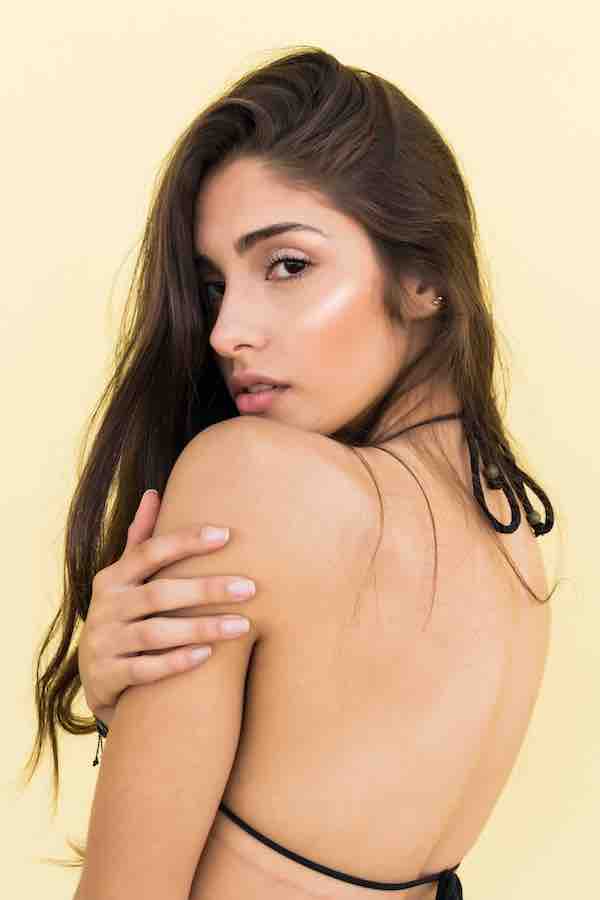 This is a great pose to show off the cute back of your outfit. It's also the perfect pose to show off your cheekbones in just the right way.
This pose strikes a cheeky energy that keeps the viewer interested and wanting more. Think of it like flirting: you give a little of yourself, but you're still a mystery. In the same way, this pose allows you to make piercing eye contact with the camera, but since your body is turned, there's still an air of mystery.
To illuminate your angles even more, we recommend pairing this pose with the Glitter tool. You can change the size of the editing circle and the level of the effect. There are also an array of Glitter options in different colors that you can match to your skin tone.
This tool is a great hack for highlighting your cheekbones to look as if the light hit them perfectly when you took your photo.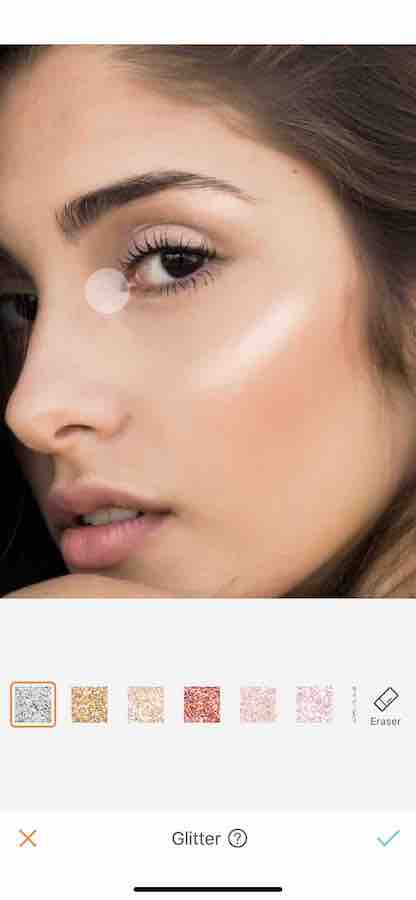 Want more Cool Poses for Photos?
Pop Your Hip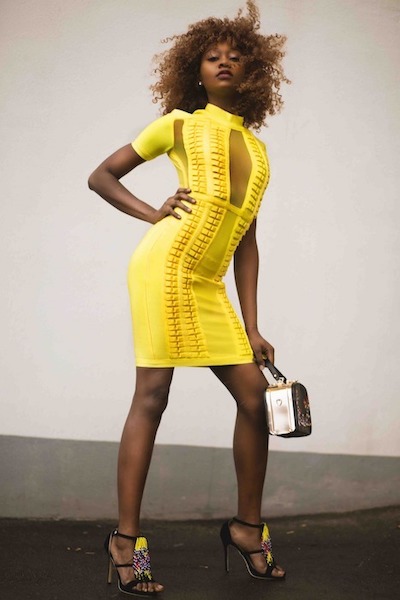 This is a tried and true pose that should be a standby in your posing toolkit. Simply place a hand on your waist and pop your hip. For an even sassier effect, pop a knee too.
This pose is another great way to elongate the look of your legs. Another great technique – if you can manage it – is having your photographer get as low to the ground as possible to take the shot. This makes you look even taller.
If you are not able to have your photographer get low to snap a photo of you, not to worry, because we have a handy AirBrush hack for you. Using the Stretch tool you can edit your way into the model height you've always dreamed of.
Stretch allows you to pinpoint an area of your photo and lengthen it. You can change the size of the focus area you want to elongate and the level of the lengthening effect. With just a few taps you can have the commanding height you've always wanted.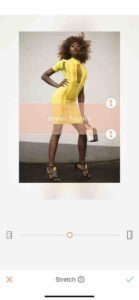 Turn Your Body to the Side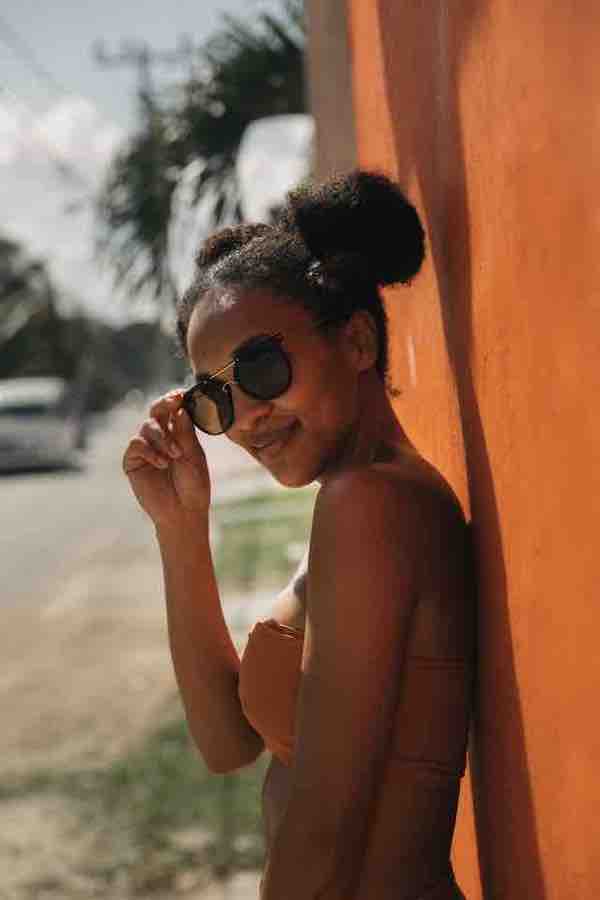 No matter what, turning your body makes it look leaner since the camera isn't shooting straight on. Lean up against a wall for an extra laidback look.
It's also always effective to use props in your photos if you have them. For example, loosely grasping your sunglasses or gently mussing your hair. Again, this gives your photos a relaxed, natural look.
You can experiment with enhancing or diminishing the color of your photo using the AirBrush Color tool. This lets you boost certain colors in your photos, giving that perfect mixture of grayscale alongside bursts of color.
Experiment with the way in which highlighting certain colors in your photo changes the vibe. For more intensity, amp up the colors for a burst of energy. For a more laidback vibe, lessen distractions by muting the colors.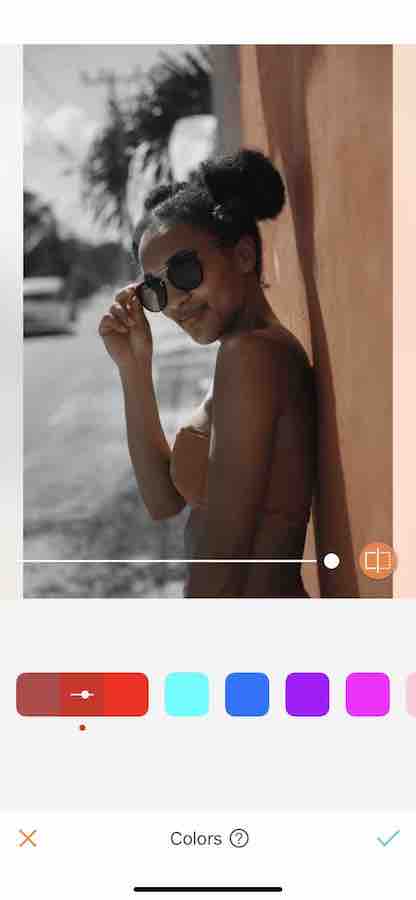 Now that you have all the tips to strike the perfect pose, we want to see you show off your newfound confidence on your Instagram feed! Make sure to tag us with the hashtag #AirBrushApp to be featured on our official page at @AirBrushOfficial.