Did you know that the fourth installment Matrix Resurrection will make it a tetralogy? And whether you can't wait or couldn't be bothered, we are going to draw some inspiration from this icon of a movie. Pop culture was never the same after the Matrix came out and Trinity started a wave of inspiration. So in her honor, AirBrush has cooked up an edgy edit inspired by Trinity's look.
Hair Make-over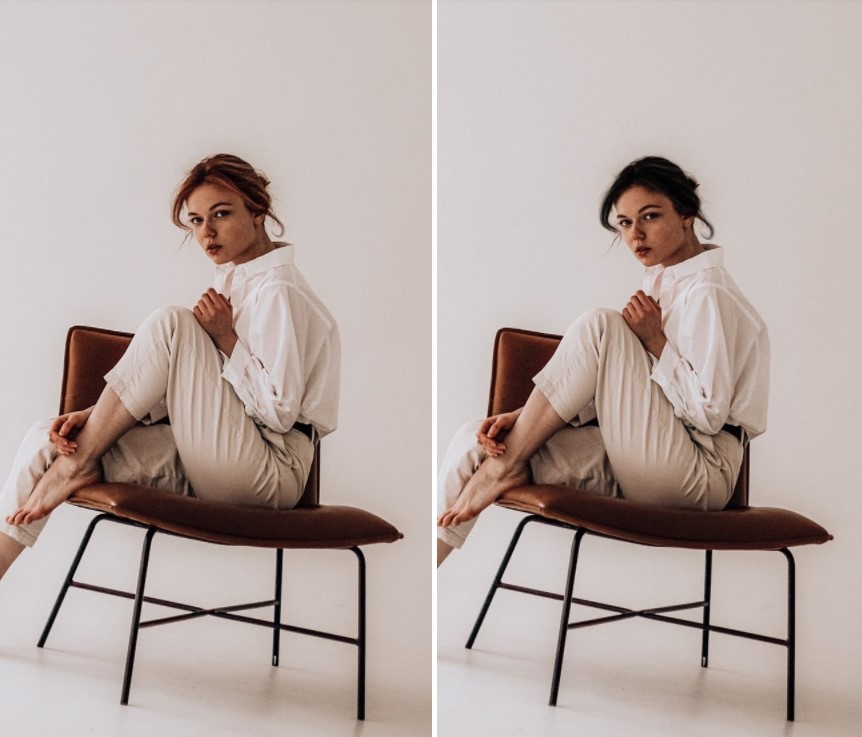 The first thing this edgy edit needs is to get Trinity's iconic black locks. And this is more than possible with AirBrush's Hair Dye tool. Simply go to the Hair option on the main menu and choose the Hair Dye feature. While there are quite a few options, swipe along until you get to Raven to change your hair to jet black. The intensity can be adjusted and you can zoom in to swipe over any areas missed by the automatic application.
Beat Face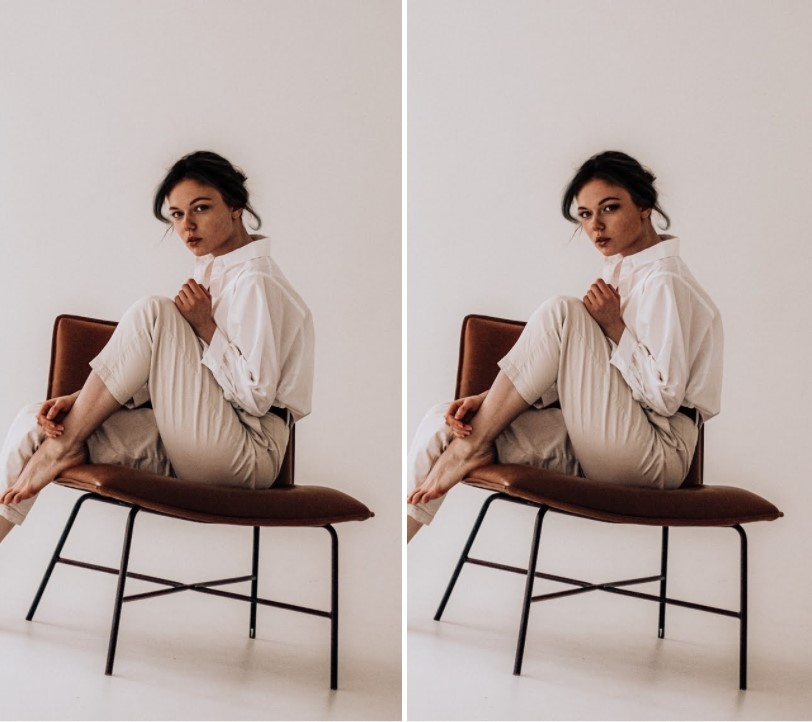 Trinity rocks a "no-makeup" look but she can also levitate mid-fight, so we think there's license to rock a little more glam. For this edgy edit, we want the Makeup to relay that smoldering vibe that Carrie-Anne Moss portrays so well. The new holiday makeup look, Champagne, offers smokey intensity around the eyes while keeping everything else minimal. Toggle the slide bar to reduce the effects of the makeup to suit your personal style or to match your fit or environment.
Filter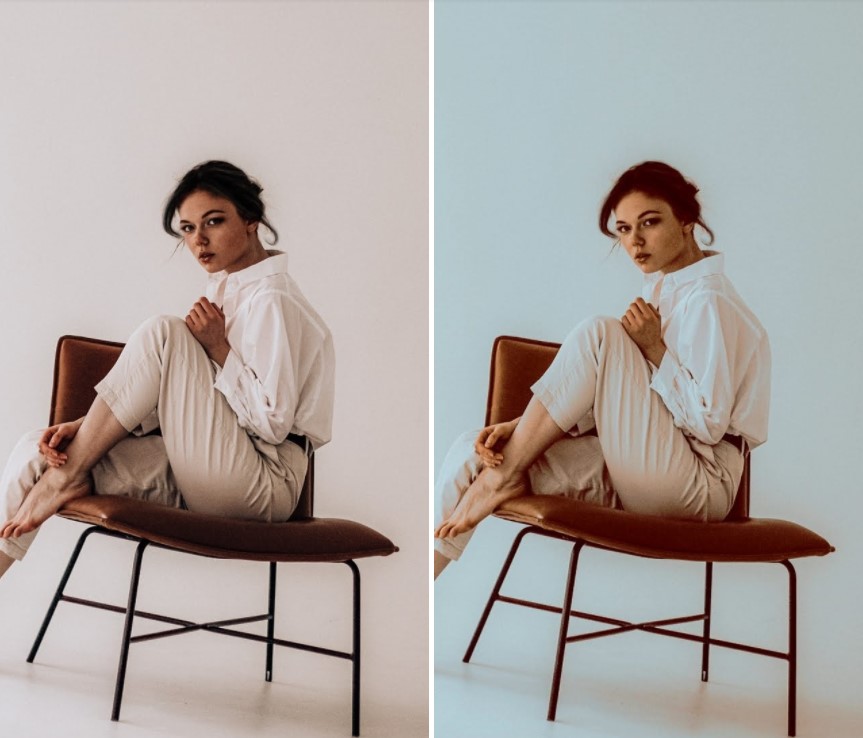 The next step in this edgy edit is to apply a Filter reminiscent the movies' green tinge and adds that 90's nostalgia. AirBrush has loads of Filter choices and we used the Aquarius filter to get the effect here. You can play around with FIlters under the Colors and Texture category and get more intense if you like. Just ensure that the filter doesn't take over the photo..
Prism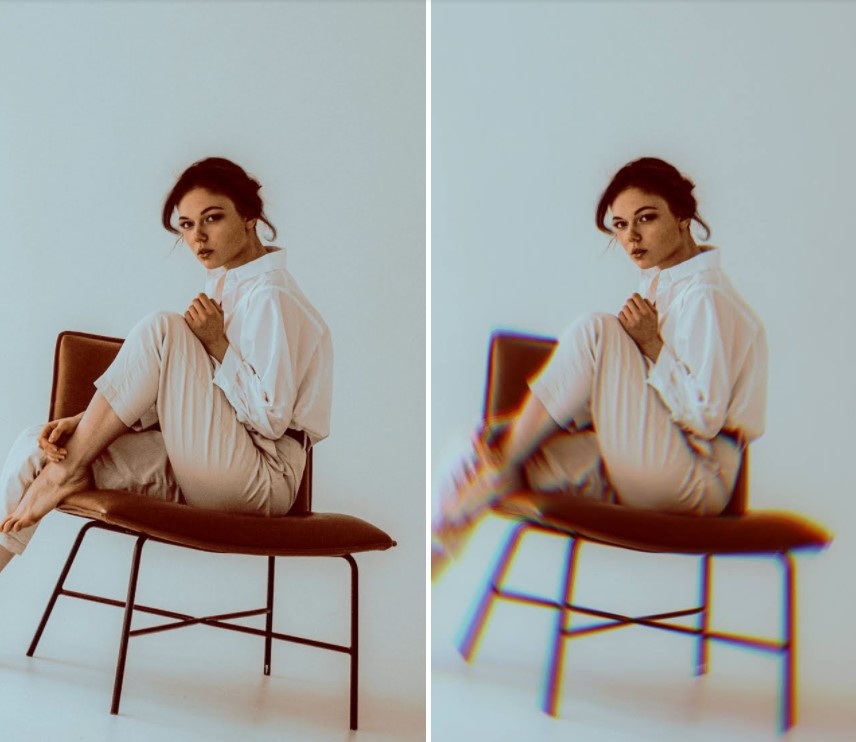 Finally, let's capture that look of being pulled into (or out of) the Matrix with the Prism effect. This feature creates a dizzying, rainbow swirl that gives a feeling of movement. You can enlarge or reduce the area where the effect is seen, as well as, the intensity of the effect with the toggle bar. Let your followers decide whether you're a dream illusion or about to drag them to reality.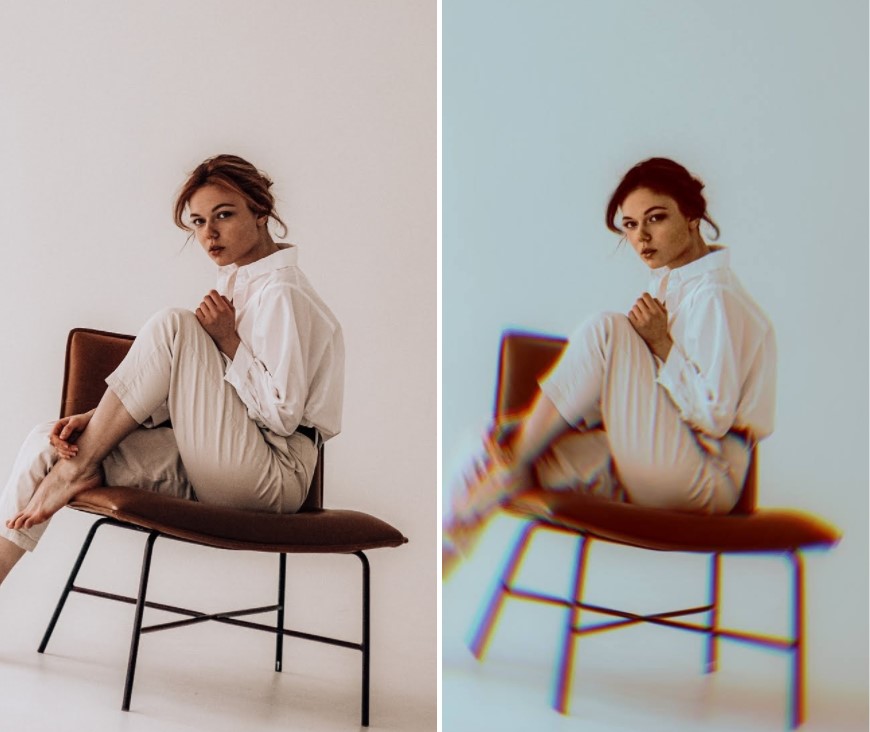 No matter where you fall between "can't wait!" and "eye roll, sigh", you can't deny the massive impact that the Matrix trilogy and the formidable Trinity has had on pop culture. Jump on the movie premiere wave with AirBrush, the easy photo editor, and create an edgy edit of your own. Tag your photos with #AirBrushApp so everyone can find them and follow us @AirBrushApp for even more tips, tricks and hacks.