SAY IT WITH ME. IT'S PUMPKIN SPICE TIME. Science has also proven that all things must be pumpkin based from now until December. Science, folks. We would be completely remissed if we didn't help you celebrate the arrival of turtlenecks, ankle boots, and PUMPKINS with a brand new set of delicious Fall Filters. That's right! 4 brand spanking new filters that let the world know HEY YOU IT'S PUMPKIN SPICE TIME! So pop out your pumpkin loaf, pumpkin latte, pumpkin ice cream, and pumpkin print blankie and let's get to editing!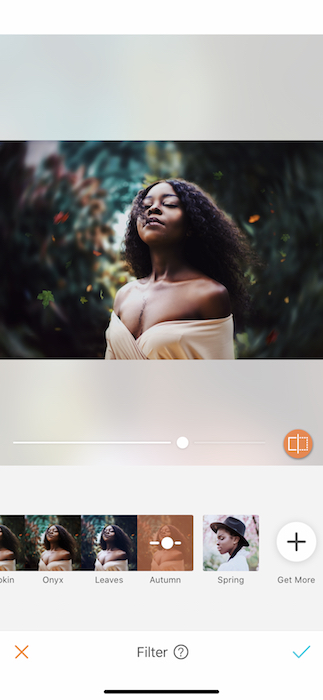 Let's start with a little trip to the market. The filter market that is! There you'll find multiple filter collections. Don't get distracted though! We've got a job to do. You'll find the filter market by scrolling all the way to the right on your filter page. You'll notice that there are different tabs for free and Airbrush Black filters. The Airbrush Black filters are accessible with a subscription. Once in you'll find our newest filters. Scroll down to the bottom of the page to find our seasonal filter collections. Today we'll be working with Fall.
Now we're ready to have some fun. Once you download the fall filter collection you'll find 4 brand new filters perfect for that warm fuzzy autumn vibe we miss all year. The first filter in the collection is Pumpkin. Now most of us don't want to really be associated with a pumpkin when it comes to our pics but in this case we love to see it!
Getting started
The Pumpkin filter cools us down to that fresh breeze of fall and punches up our oranges. Just like a…. You guessed it. Pumpkin! Now, our second friend is a goody. Onyx gives us a warm matte vibe. Like that 4pm cool down to an autumn day. Time to pour the wine and slap a filter on your life.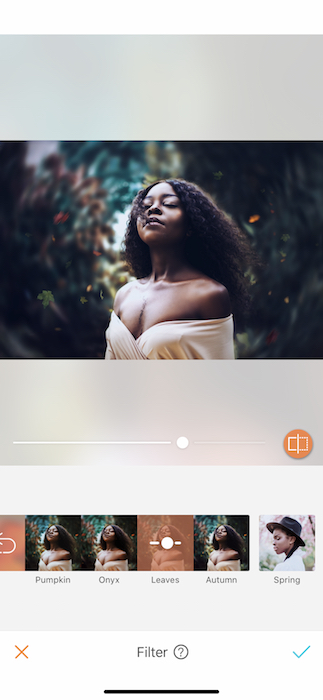 Filter number three is Leaves! Now Leaves is the bright one in the bunch. It cools you down and freshes you up at the exact same time. Like a crips fall morning, right as the first Leaves fall. Our last beauty queen of a filter is Autumn! This filter is giving it all to you. Can you have it all? Autumn says yes and always. This filter is warm yet soft, bright yet fresh. We are OBSESSED!.
Onyx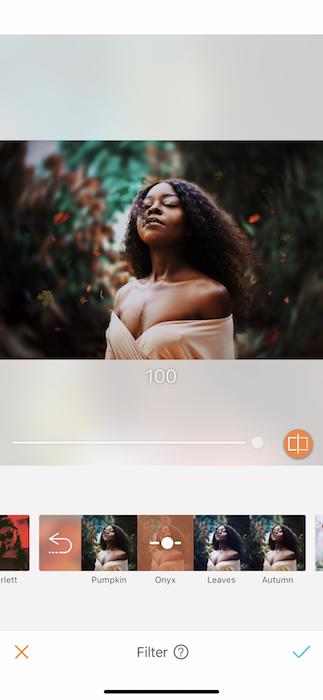 Don't forget that each filter is completely adjustable so if your preference is just a hint of fabulousity then we're here to make sure you get exactly that.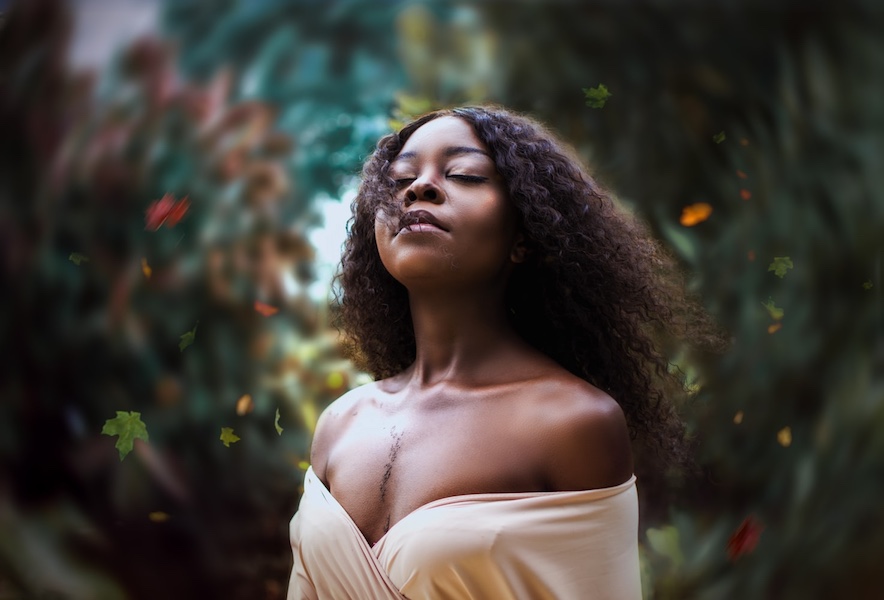 We went with the golden, teal gorgeousness of Onyx and we are feeling very good about it!
Pumpkin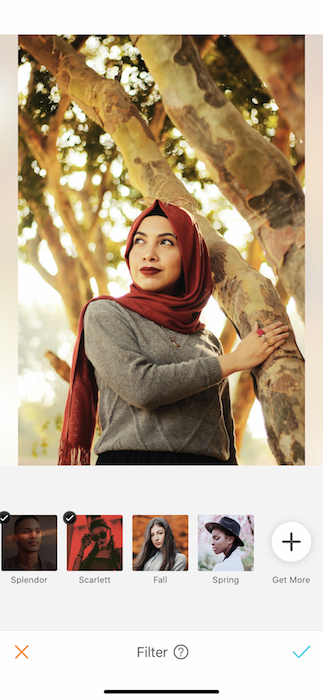 Now for the sake of argument let's see how our gorgeous new filters treat that fabulous autumn afternoon sunlight. Head on back to your filters page and start it all off with Pumpkin. You'll notice the warmth is super clear and cozy all at the same time.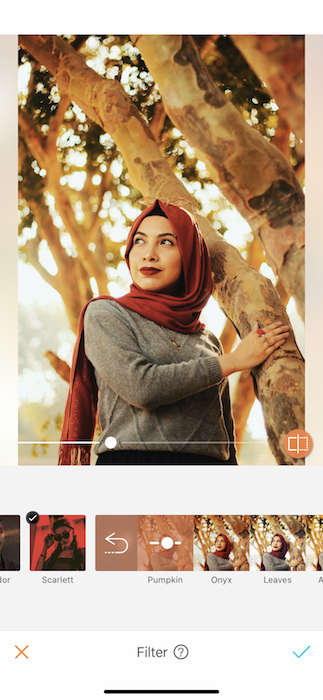 Make sure to play with the adjustable toggle or flip back and forth between each filter until you see the one that fits just right. Don't forget that you have an arsenal of other tools at your disposal so if you're really trying to get some work in visit our retouch tab and switch up that hair color, touch up your skin, or maybe play with glitter! After that you can tap on the tools tab play with adjustments to contrast, brightness, & even saturation. We're all about using all everything in your kit & kabootle to create a perfect masterpiece.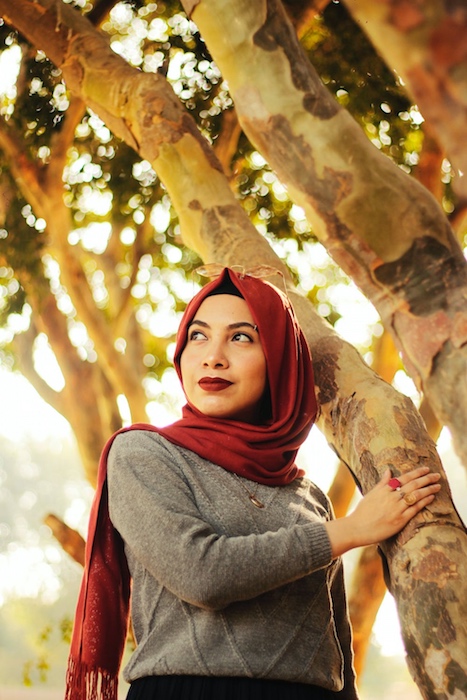 There you have it! Your very own pumpkin spice picture! Looking for more intell on the filters of it all? Check out our post How to Use: Filters. Now that you're bulked up on your AirBrush skills make your way into those fall vibes. Make sure to use #AirBrushApp hashtag to be featured on @AirBrushOfficial! You'll have the world falling in love with your pics.