No matter how much we may love those barely there, clean girl looks for summer, we're ready for Fall makeup. The Fall season lets you be more adventurous with makeup colors and because fashion weeks are happening this time of year, makeup inspiration abounds. Always ready for the next trend, we've pulled Autumn appropriate looks from the toolkit. You can find the right Fall makeup look for you with the AirBrush quiz below.
Responses
Caramel – warm and sweet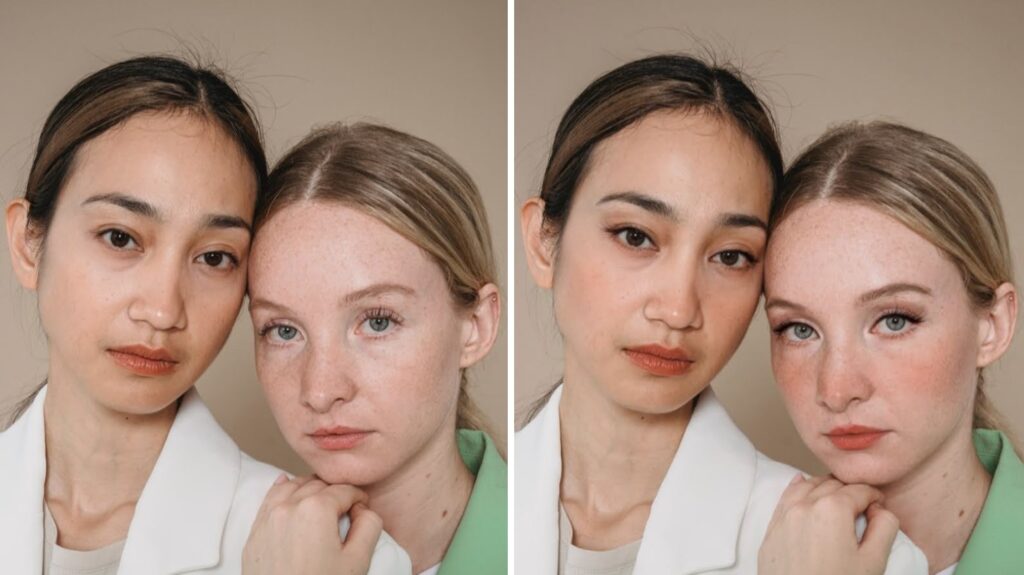 Contrarily, the weather is getting cooler but the look of Fall can be quite warm. Think of all the golds, reds, yellows and rusts associated with the season. Coincidentally, AirBrush has just released a new Makeup look called Caramel that fits that warm autumn look. Caramel applies a warm mid-tone brown to the lids, thickens the lash line and lightly washes a peach blush over the cheeks. Lastly, there is the apricot nude over the lips. This Makeup look is absolutely a warm and everyday daytime look.
Smoulder – hot and cold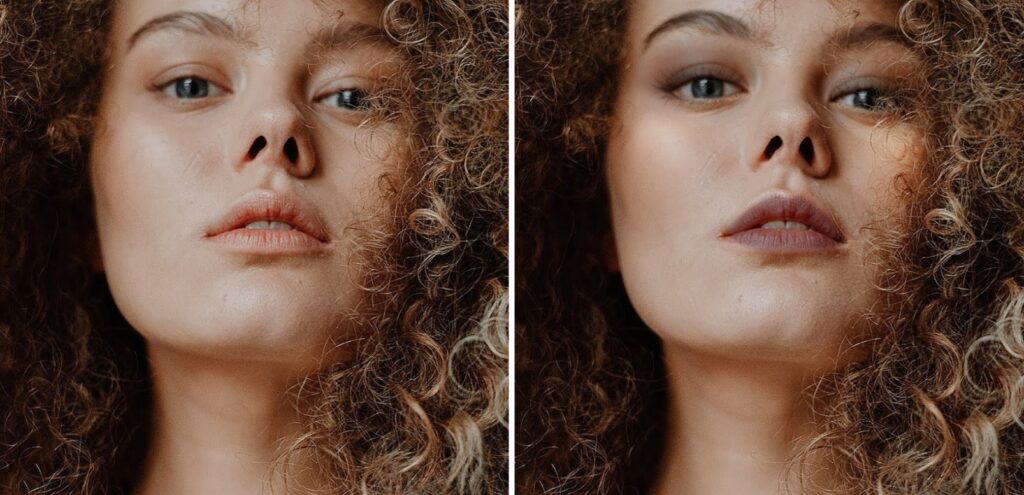 Smoulder is a true interpretation of the dying but still warm embers of a cozy fire. Smokey ash dominates the lid space with a warm brown brushed into the crease. The lashes are thickened to mink-like proportions and there is gold liner in the bottom inner corner of the eyes. We think the latter element is a cheeky detail that says you're ready for the season and ready to shine. We end with plummy lips that are a Fall Makeup classic. Toggle the intensity to match your preferences.
Grunge – cynical and self-possessed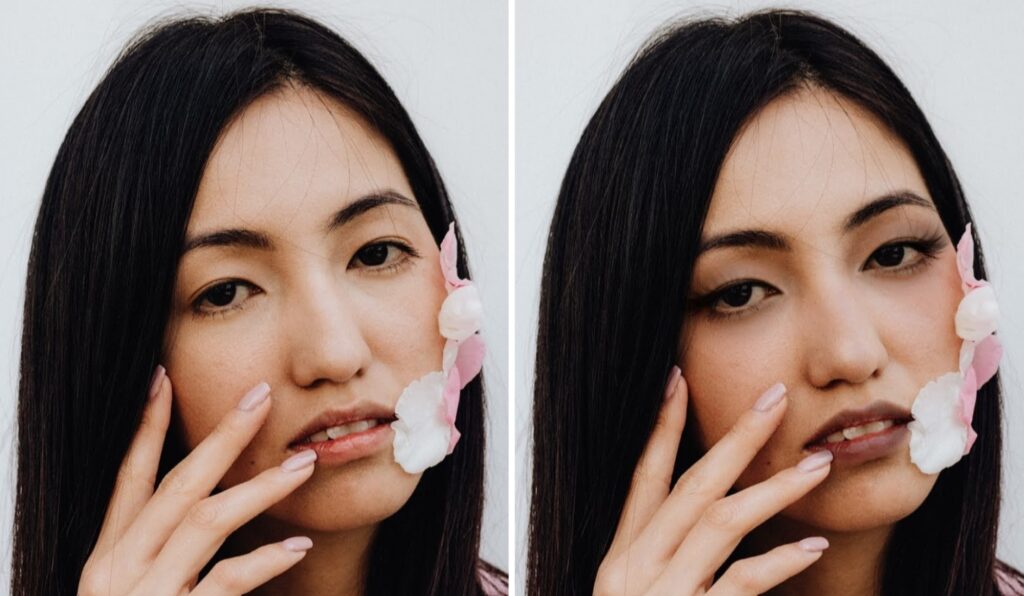 If you like Smoulder but can't live without blush (trust us, we relate), then check out Grunge for your signature Fall Makeup look. This set features a nineties-inspired, neutral brown smokey eye and wispy lashes. The cool berry shade on the lips is perfect for the cool weather and early evenings rolling in. And the look is topped off with a classic winged liner. This look is perfect for you if you're ready for shimmer and natural, smokey color with foolproof elements.
Chestnut – city and country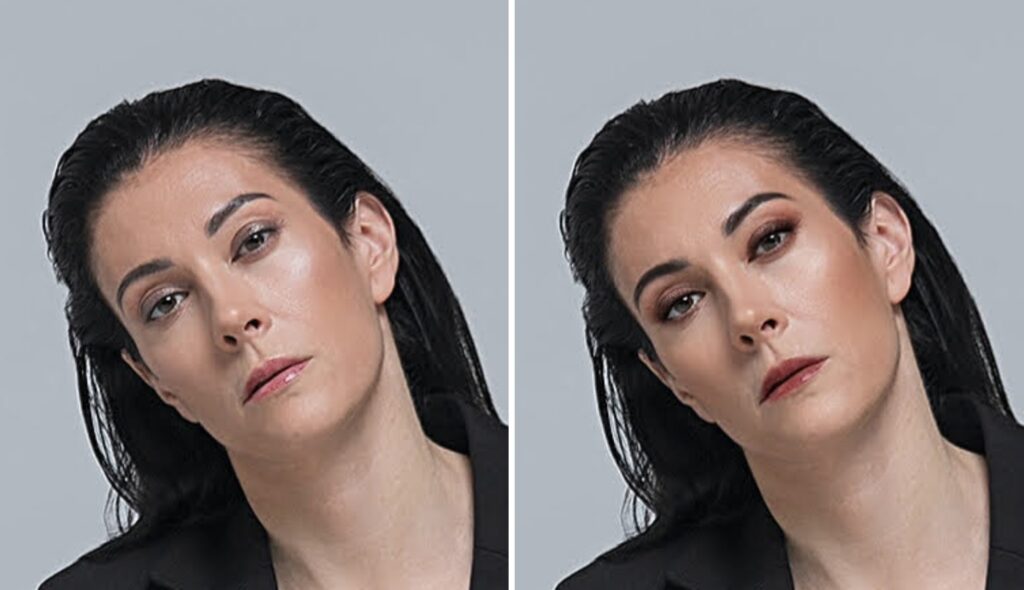 The name can be a bit misleading as you may anticipate a chestnut brown look. But we'd say this is more of a chestnut mixed with berries look. Picture an autumnal table with chestnut and cranberry decor. Now picture those colors on your eyes, with a veil of shimmer. Where Chestnut Makeup truly shines, is with its buildability. The light side of the intensity bar offers a solid "no-makeup-makeup" look, while the opposite gives a Fall glam look.
Electrify – bold and tarty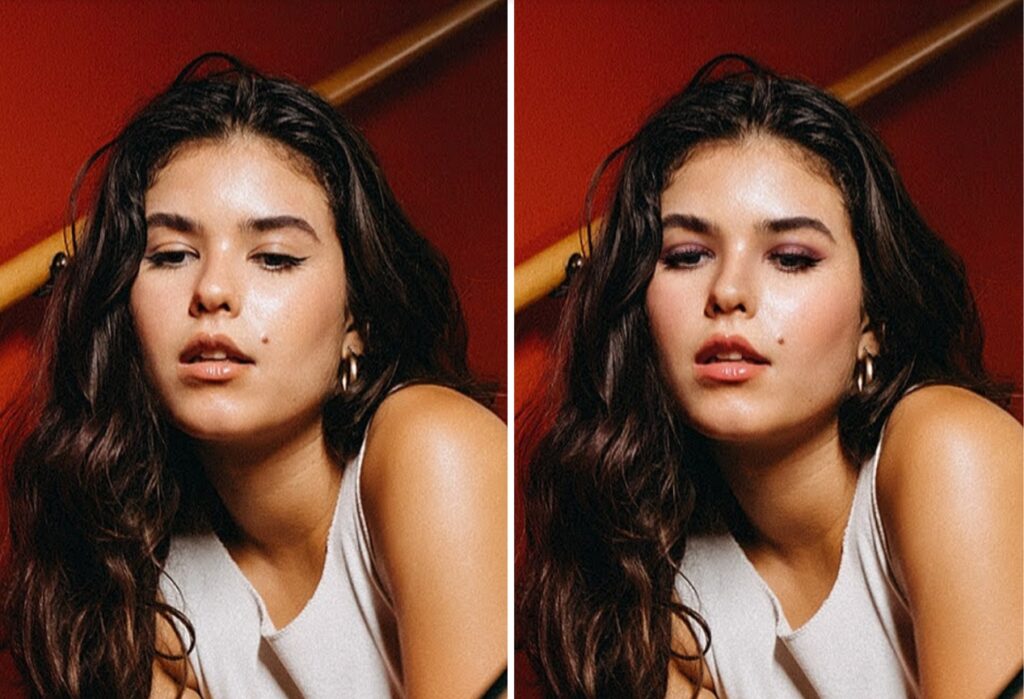 You need color in your life and in fact, you look forward to Fall Makeup for the jewel tones that make their annual appearance. Electrify serves up a straight berry look, with the mandatory glitter on the eyes to make it evening appropriate if needed. If you are feeling dramatic, this makeup set also features flared lashes and a very wearable coral lippie. We couldn't forget the blush for this berry look, as well as, a moderate contour to chisel the face.
As the first Autumn back outside, now is a good time to check in and see what's your current vibe when it comes to Fall makeup this year. AirBrush, the easy photo editor, takes care of the artistry and ensures you're looking your best in every pic this season. After you find your Fall look, be sure to post and tag us with #AirBrushApp. Don't forget to follow us @AirBrushOfficial for our latest tips and hacks!