Halloween is just a few days away and the excitement is real! This weekend it's time to break out the costumes and get creepy with it! But, believe it or not, not everyone knows what they're going to be just yet! If you're among the undecided, AirBrush, the easy photo editor, is here to help! Take this quiz to figure out which Halloween character you should be!
The Results
Witch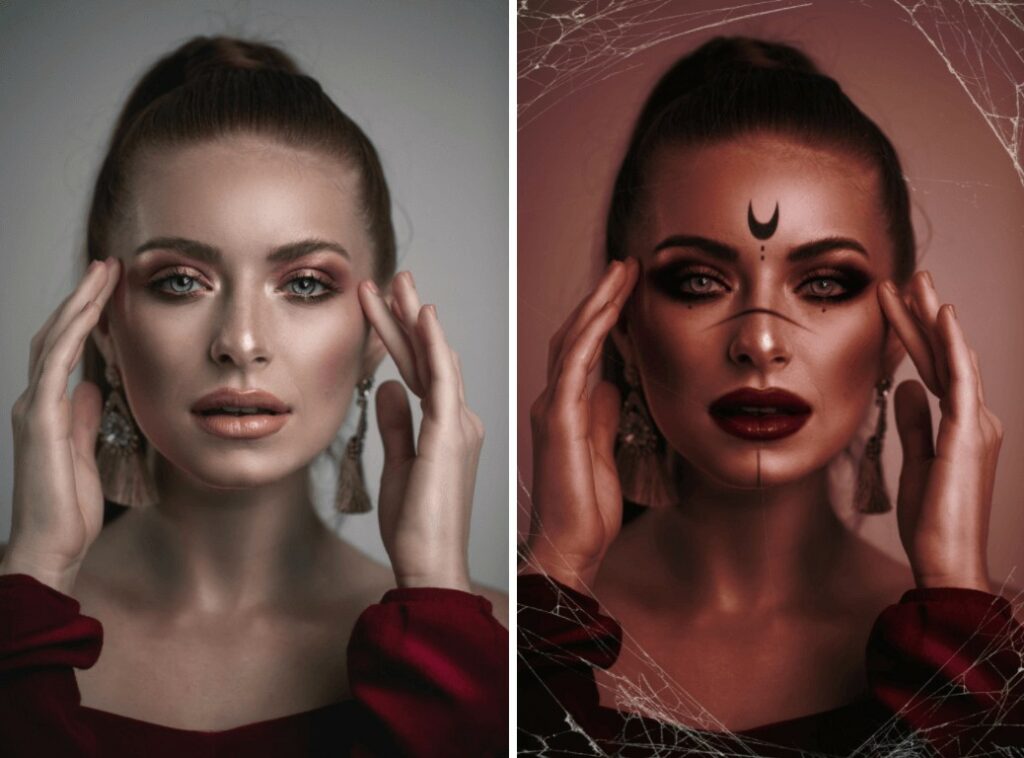 You, my friend, are the essence of Halloween. You embody the spirit of Spooky Season and we absolutely love your energy! If it were up to you, skeletons, pumpkins, and fake cobwebs would decorate your front lawn 365 days a year #nojudgment. That's why when it comes to costuming, you go hard and don't hold back, making the Witch, the perfect Halloween character for you! Top it off with the extreme cobweb effects of the HLW-3 filter and you've got the perfect pic to post for Halloween!
Vampire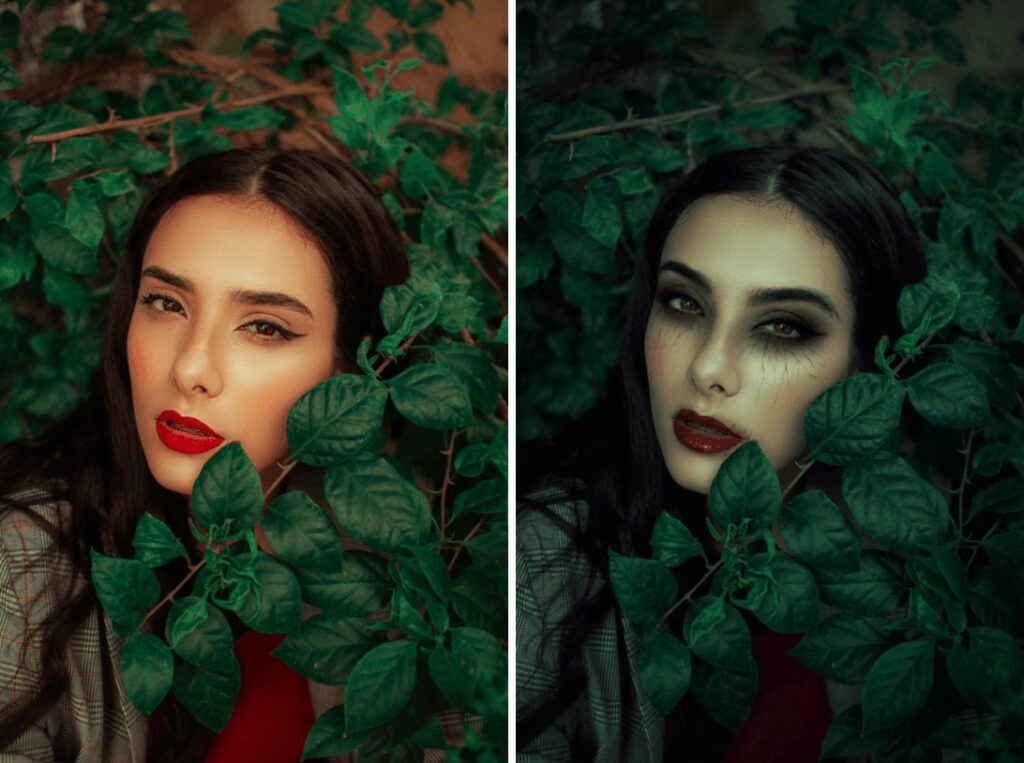 Your love for Halloween runs deep and your commitment to dressing up is unwavering. You are among those who always get an early start on this holiday and you make no apologies for it. Why should you? You love unleashing your darker side for a few weeks each year and we appreciate your enthusiasm! A stickler for tradition, when it comes to Halloween characters, you're the perfect Vampire. Pair your grisly makeup with our HLW-5 filters and you've got yourself one frighteningly freakish edit!
Mermaid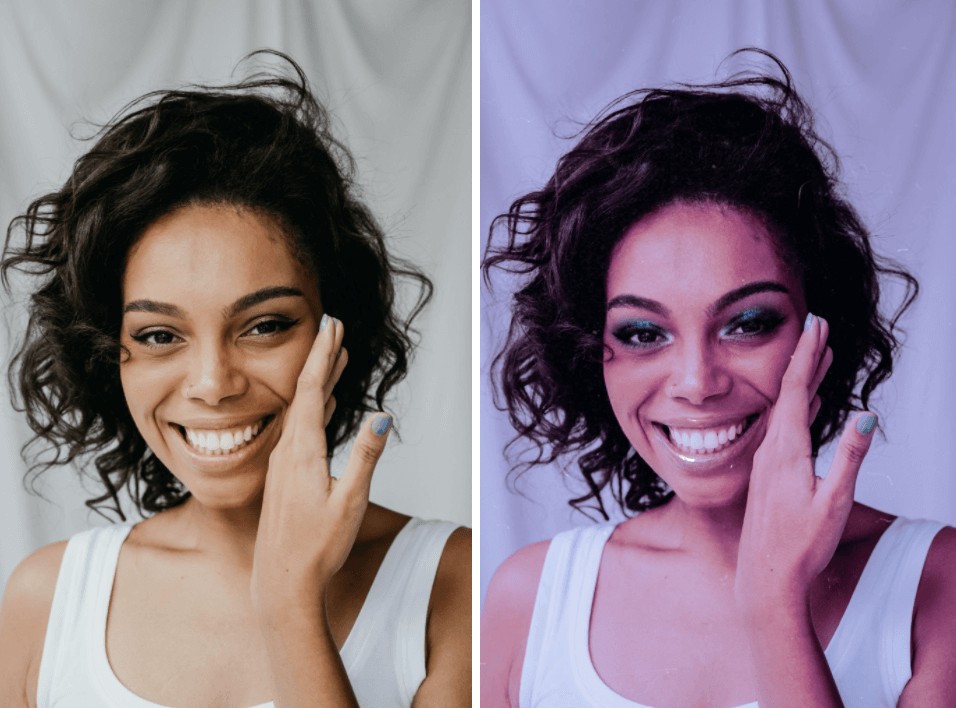 We see you, Ariel. You love this time of year, but you're not down for the creepy side of things. You prefer to take your Halloween light. And that's alright! Cute costumes, minimal makeup, and lots of fun are all you need for this weekend to be a success! So treat yourself to our glitzy Mermaid makeup and add the subtle element of our HLW-4 filter to complete your sultry look.
Stickers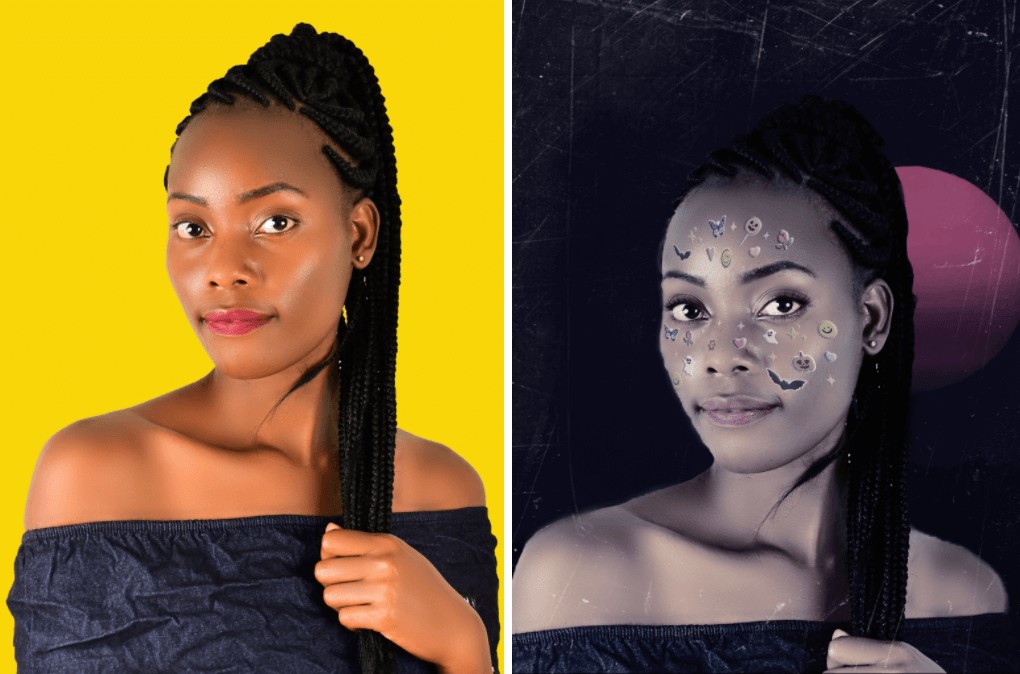 Unconventional to a fault, you create your own rules, even for Halloween. Not one to be caught in the same costume as anyone else, traditional costumes aren't your style. Chances are you'll be creating an avant-garde look based on items already in your closet. That's why Stickers is the ideal makeup filter for your Halloween character. However, since you're doing the least with your costume, you'll need to do the most with your edit so go with our Red Moon Background and HLW-2 filter for the perfect psychedelic finish!
So…which Halloween character are you? Tap into AirBrush, the easy photo editor, to make your costume come alive and share your edits using #AirBrushApp. Then follow @AirBrushOfficial for more editing inspiration for Halloween and beyond!