It's two weeks until Halloween – have you decided on your costume as yet? If you're having some trouble narrowing it down, we recommend the quiz below. It'll match you with a Halloween Makeup look best suited to your personality and you can take it from there. Halloween is a time to push the envelope, so once you get matched, don't be afraid to get extreme, try something new or look for a whole new interpretation of an otherwise classic costume character.
Halloween Makeup Results
Vampire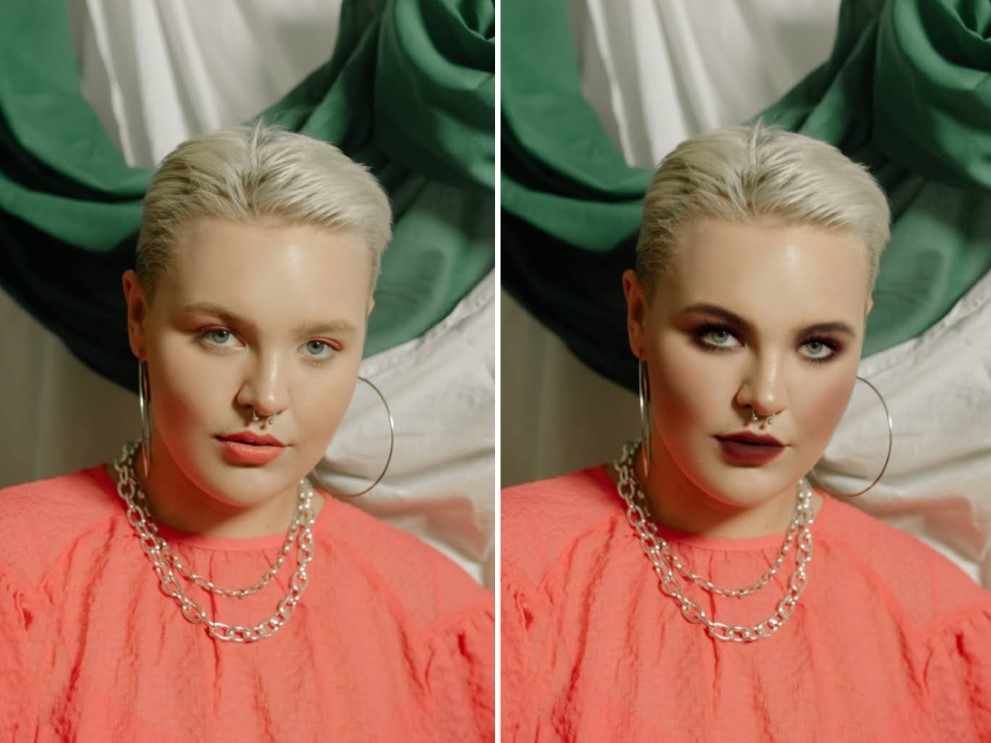 The classic. You're a bit of a traditionalist and enjoy the elegant side of things. Of all the monsters creeping about in Halloween Makeup, the vampire's smoky, ox-blood tones add a mature and mysterious tone to your costume. Add a few ruffles, perhaps some velvet gloves and you're ready for the night.
Spider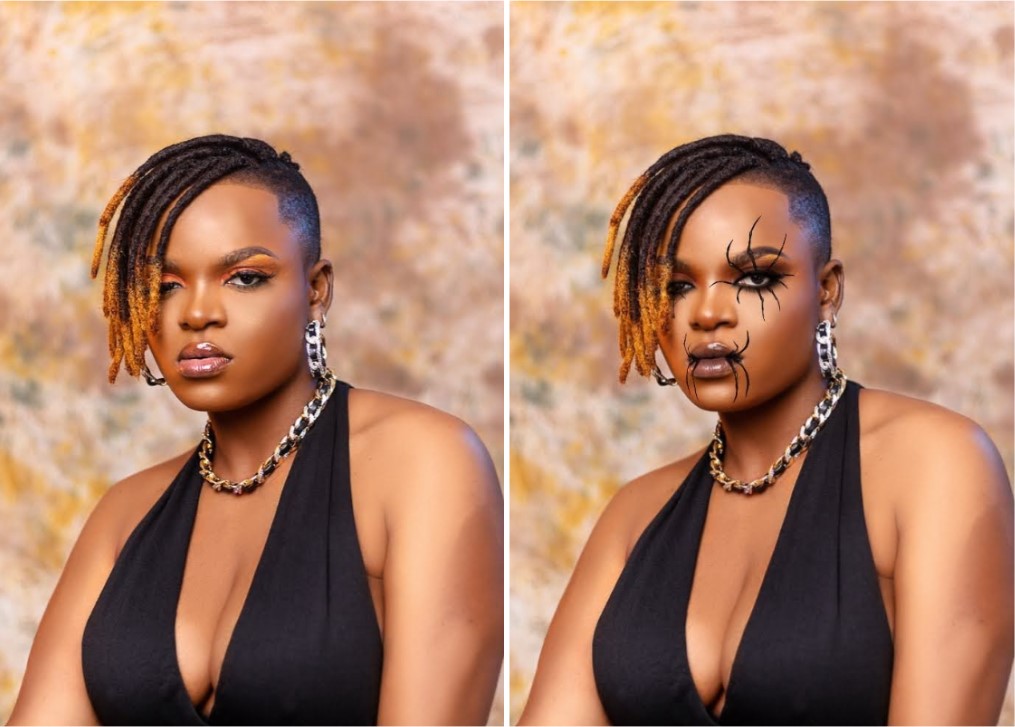 Unlike most, you appreciate the spider's nature and skill: the weaving, the patience of laying in wait and the eventual reward. However, you don't have to be sporting eight appendages to rock this Halloween makeup. The look speaks volumes on its own.
Viper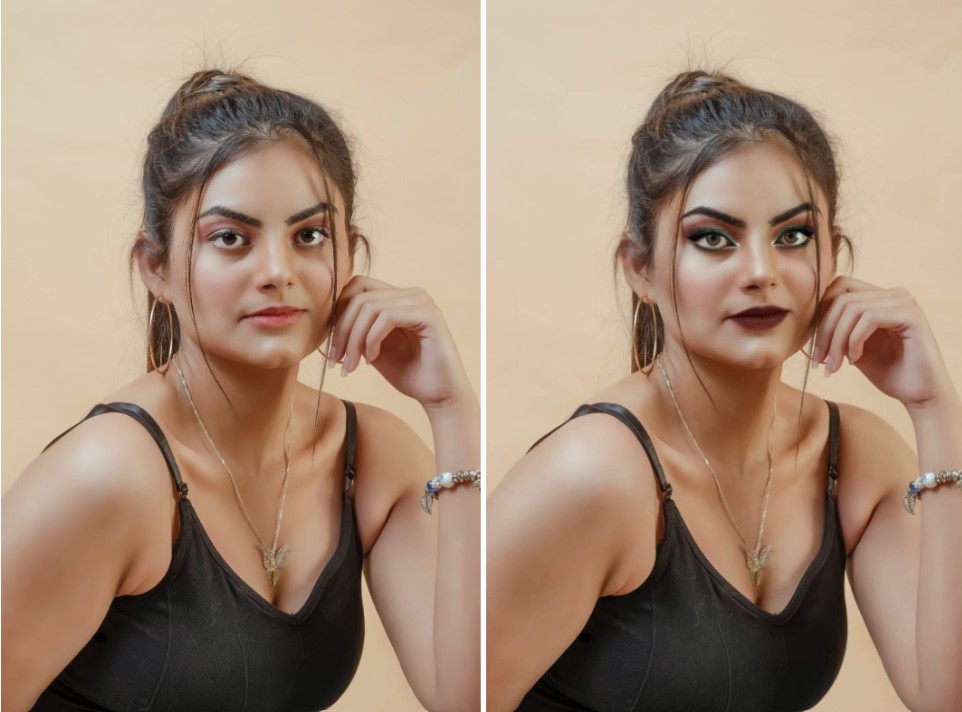 As the name implies, you can be deadly when threatened or even mildly inconvenienced. The Viper Halloween Makeup look falls into the "wearable" category with its green, metallic eye-shadow and brown, nude lips. All that remains is to don your snakeskin.
Retro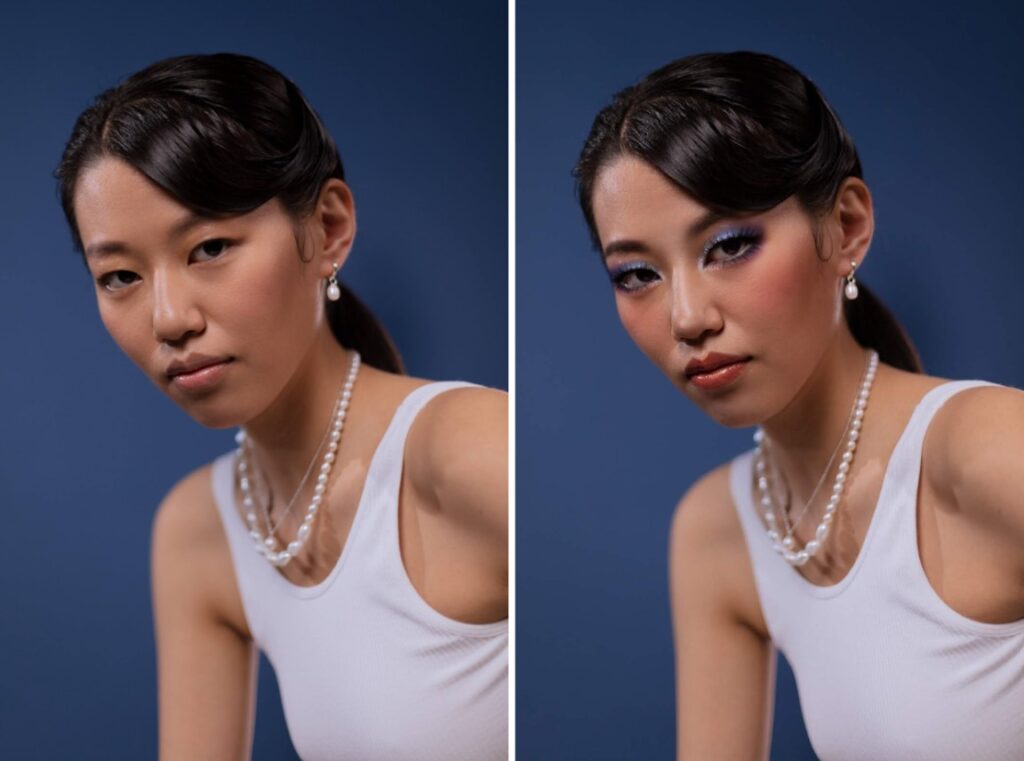 And by Retro, we mean the height of the Disco era with the classic glossy red lips and blue eyeshadow. This classic combo instantly signals the nostalgia of an exciting bygone era. Whatever your favorite part of the decade, platforms, bell bottoms or paisley-printed lapels, they'll all pair with this makeup look.
Zombie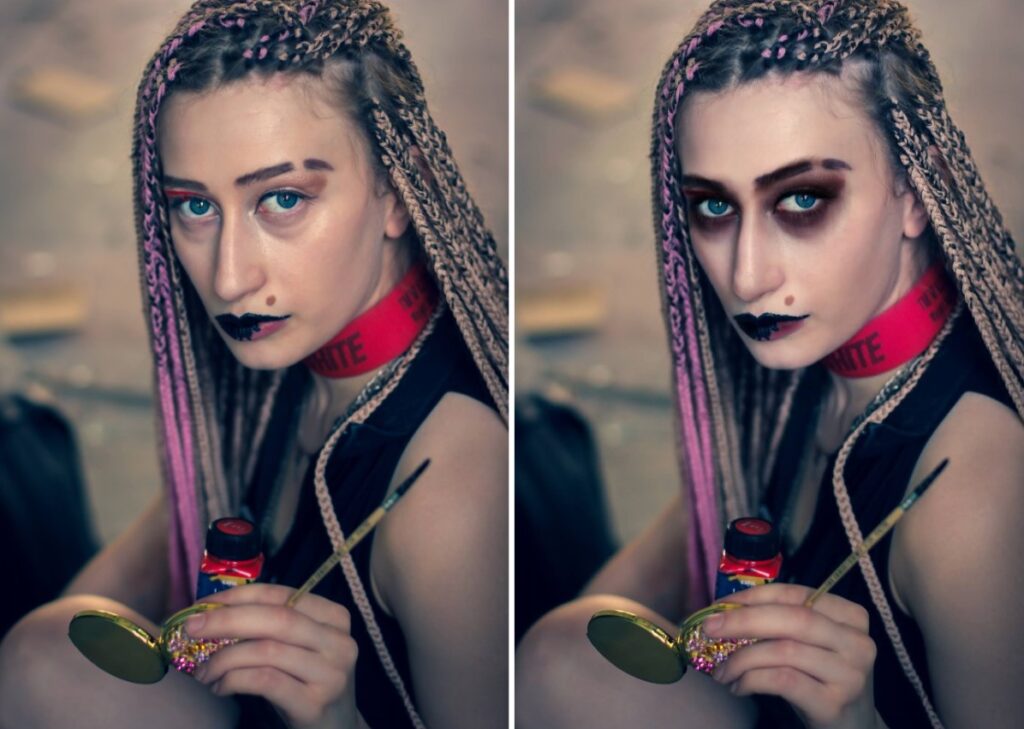 A cult favorite, you're in good company as a fan of the walking dead. This Halloween makeup look is in the early stages of turning. The main features being the deeply sunken eyes and the bruised lips and the sallow skin of the reanimated. Create a backstory for your zombie costume with the clothing choices.
Wicken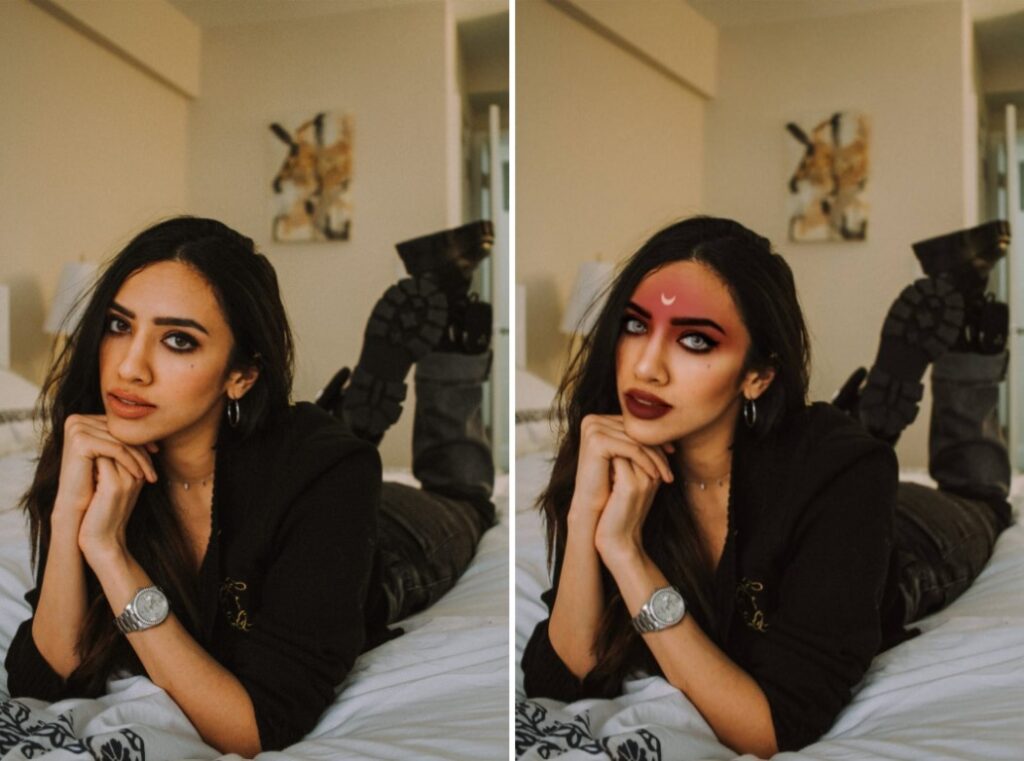 Your character this Halloween is the witch. But forget the green-skinned, hook-nosed, warts and all witches of the past. This makeup look dons a color mark like no other. The burgundy color matches well with nature's palette this time of year to better indicate the source the Wicken's power.
Warrior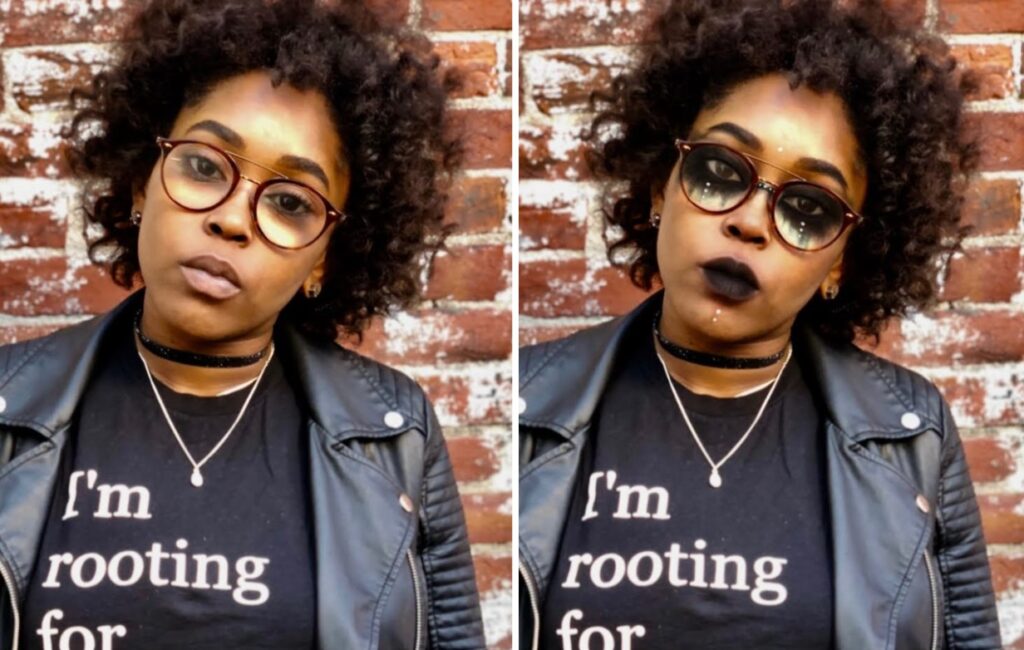 You don't gel with any of the traditional characters of Halloween but stand out on your own with an independent and fighting spirit. The Warrior makeup will work with whatever direction you choose to take the look. Whether that's sleek latex and docs or studded leather and broad sword.
Clown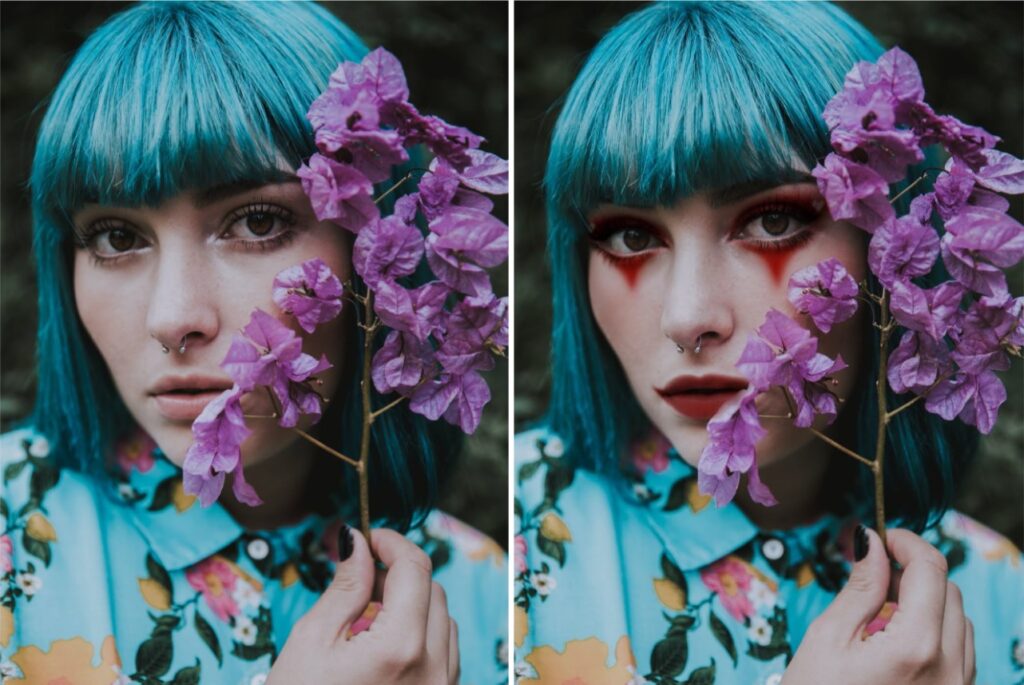 You're one of the few who are not only cool with having clowns around but are also willing to dress up like one. Behind the heavy Makeup and permanent smile, you enjoy the "hiding in plain sight" of this terrifying character. A few brightly colored pieces of clothing will complete the look.
Gothic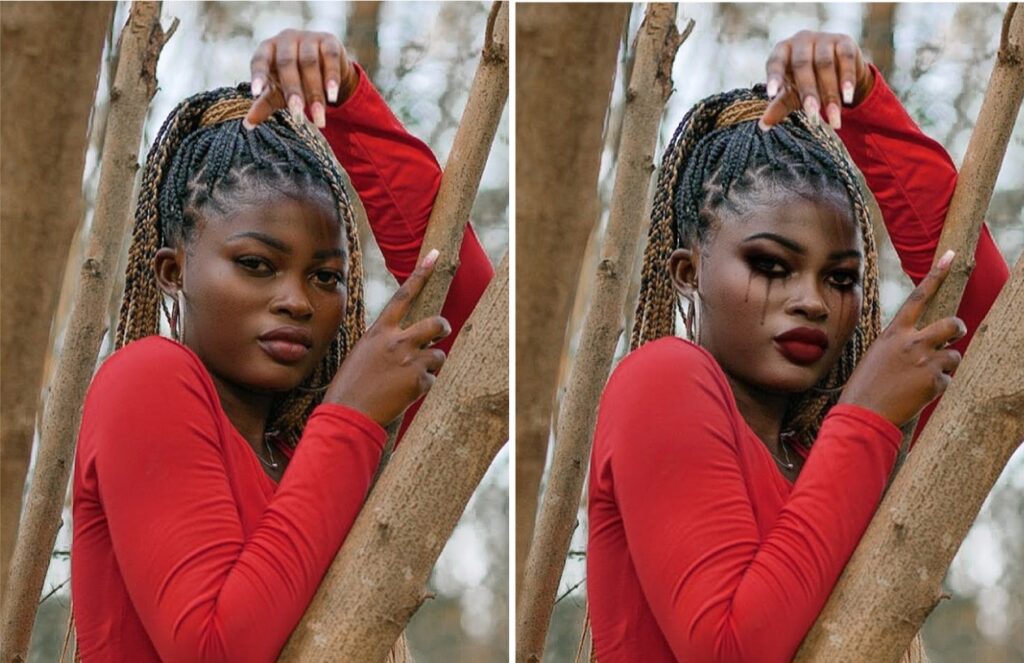 This Halloween Makeup look is for you if you're already mourning the end of the spooky season. You feel like Halloween never gets its due and you can wage a silent protest with some dripping black tears. But don't fall so deep into your mourning that you forget to enjoy what's left of your favorite month.
Skull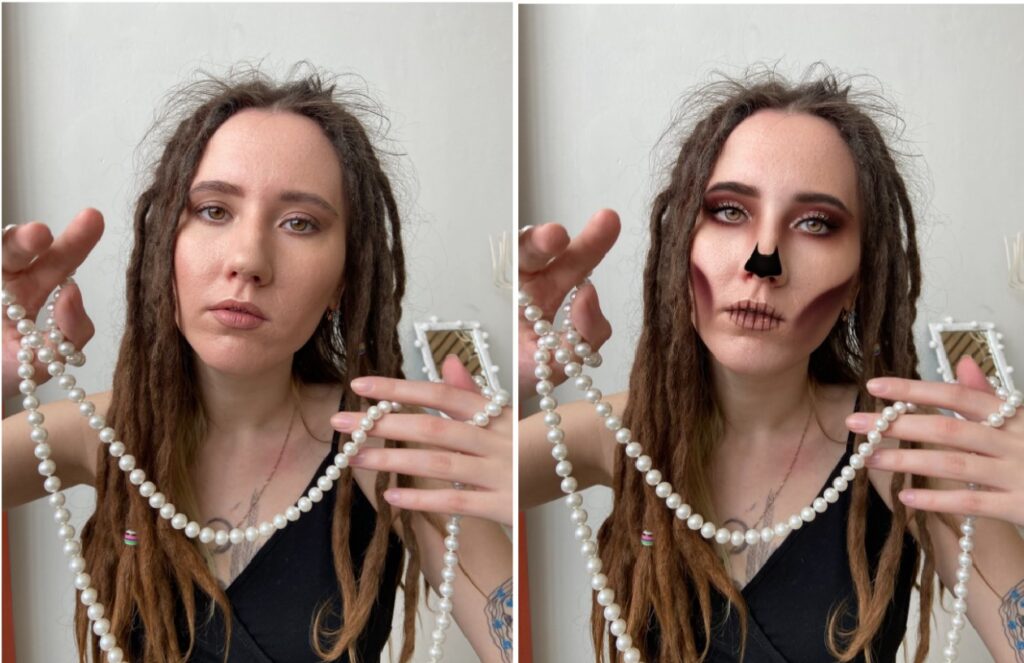 This look is up for interpretation, you can take it into the realm of Día de los Muertos and dress it up with white lace and flowers. Or maybe you're more of a pirate babe and want to channel Blue Beard vibes. Either way, you're prepared to complete your costume.
Mermaid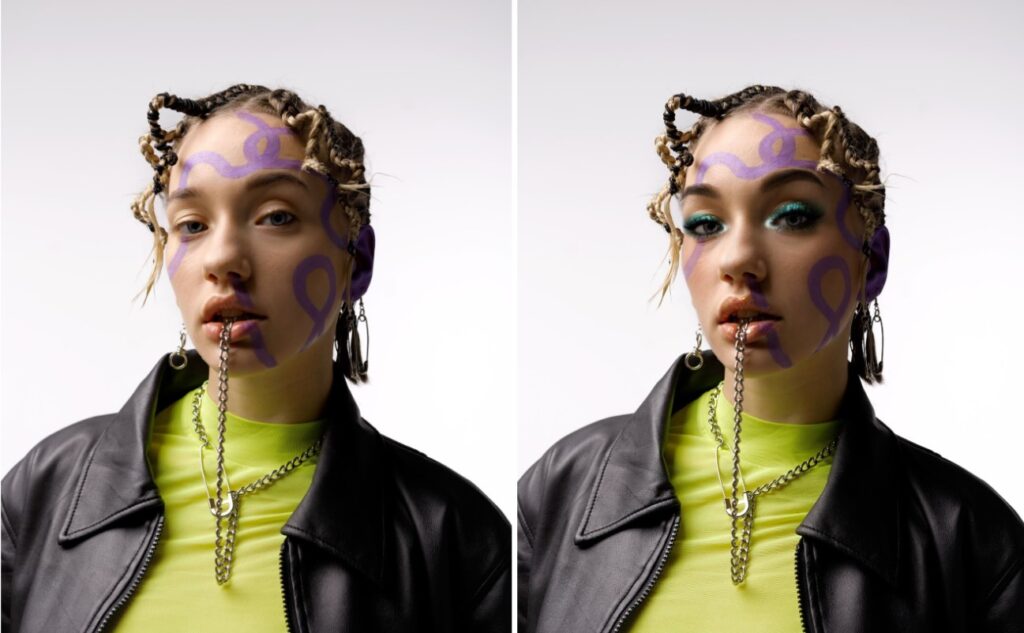 The last of the "wearable" looks, this Halloween Makeup uses the elements of the sea for a glam look. It's made up of aqua shimmer on the eyes and super thick lashes to call to mind the original sirens that this look is based on. All wandering sailors beware!
So get in where you fit in. These Halloween Makeup looks should help get you inspired and in the mood for the climax at the end of the month and all the costume parties that happen until then. AirBrush, the easy photo editor, gets you started on the road of deciding and then absolutely nailing your costume. Once you're ready to post your Halloween pics, tag them with #AirBrushApp and then follow us @AirBrushOfficial for the latest tips and hacks