Everyone who makes or enjoys photography know that if there is one essential thing for a great photo is the illumination. But what is there to do when you don't have good lighting?!
Answer: Photo editing!
Post-production in photography is key to an incredible picture. And today I'm gonna give you an example on how to create your own illumination: angles, intensities… everything you need to know about AirBrush "Relight".
Light up your photos with Relight
Go to your AirBrush app, click on the "Tool" section and you'll find "Relight". Click on it and automatically it is going to look for a face to lighten. You can also adjust the angle and the intensity.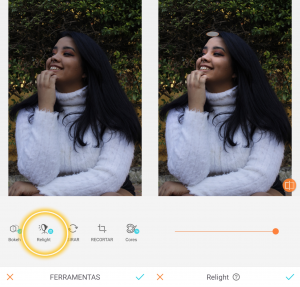 See how much difference it makes?!
Tip: use it on selfies! (ps. This reminds me, you can only use this feature on photos with faces on it)
Enhance
I used this feature to edit the picture, very basic stuff, just to get a better result.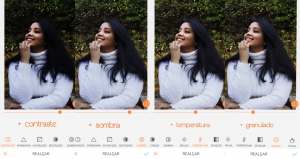 I increased the "Contrast", "Shadows", "Temperature" and a little "Grain" to give a vintage look to the photo.
Filter
I used the "Clean" filter for a final touch up.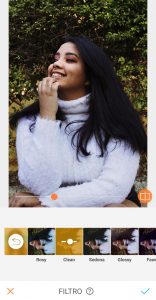 The filter looked incredible! And this result was only possibly because of the lighting in the face. If I had not used the "Relight" feature, the outcome would probably be quite different.
Just to clarify, this feature is part of AirBrush Premium/Black, but it is totally worth it. But no worries, in case you can't buy it, AirBrush allows you to share the app with your friends or watch an ad video to have free access to use this tool.
Before and After.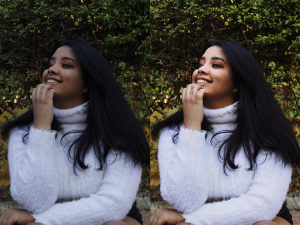 It's amazing how powerful it is. Relight makes a cloudy day picture seems like a sunny day one.
I hope you liked this feature, tag us on Instagram @airbrush_br when you use Relight, I'm looking forward to seeing your photos.
Kisses, and until the next post. <3