If you're a younger millennial or older, you may have come into contact with photos developed from film. Yes, it's true, somewhere, right now, in a relative's credenza, there is a photo album with a physical photo of you and/or your cousins and parents and extended family. We think hardcopy photos are wonderful mementoes, the only downside being that they age with the rest of us. But with AirBrush's latest tool, Old Photo Repair, you can restore old pictures and the memories they evoke, to their original state. Have them developed again and even make multiple copies for the family for a sentimental gift they'll love, so keep reading to find out how to use this tool.
Where to find it
You won't find Old Photo Repair in the main AirBrush menu as you normally do the rest of our tools. It'll be nested on the Home screen of the app. As you probably use the AirBrush app regularly, it may open on a current project. Access the home screen by tapping the home icon in the upper left corner of your screen.
Select Old Photo Repair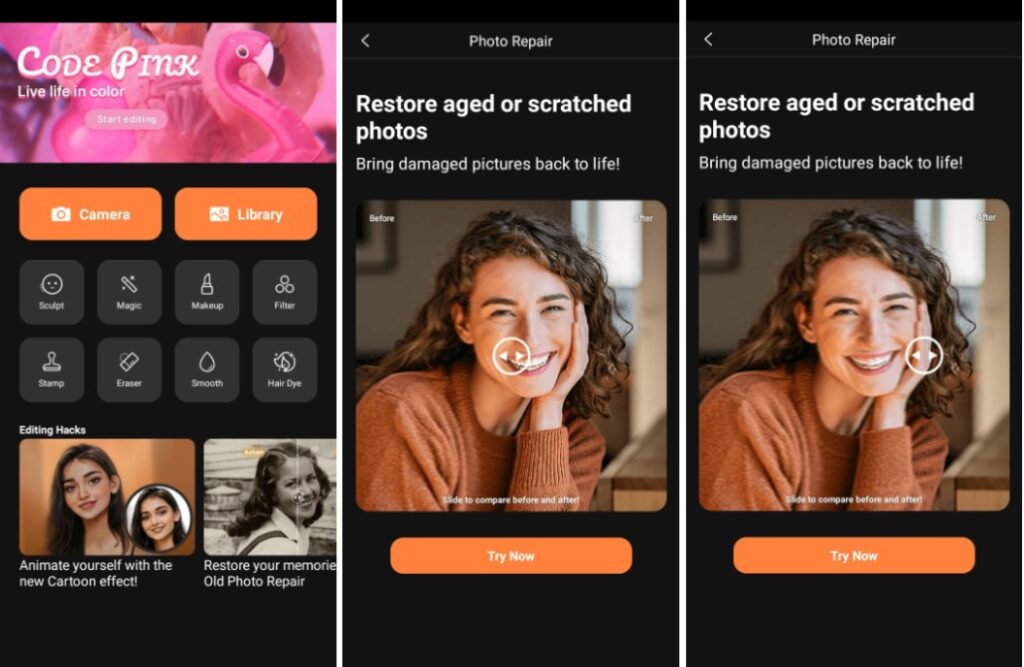 You'll see Old Photo Repair on the bottom of your screen – tap it to select. The next screen will show you an example of the tool with a toggle slide button to compare the original damaged or old photo with the restored version. Once you're ready to get started, tap the Try Now button.
Choose a Photo to Repair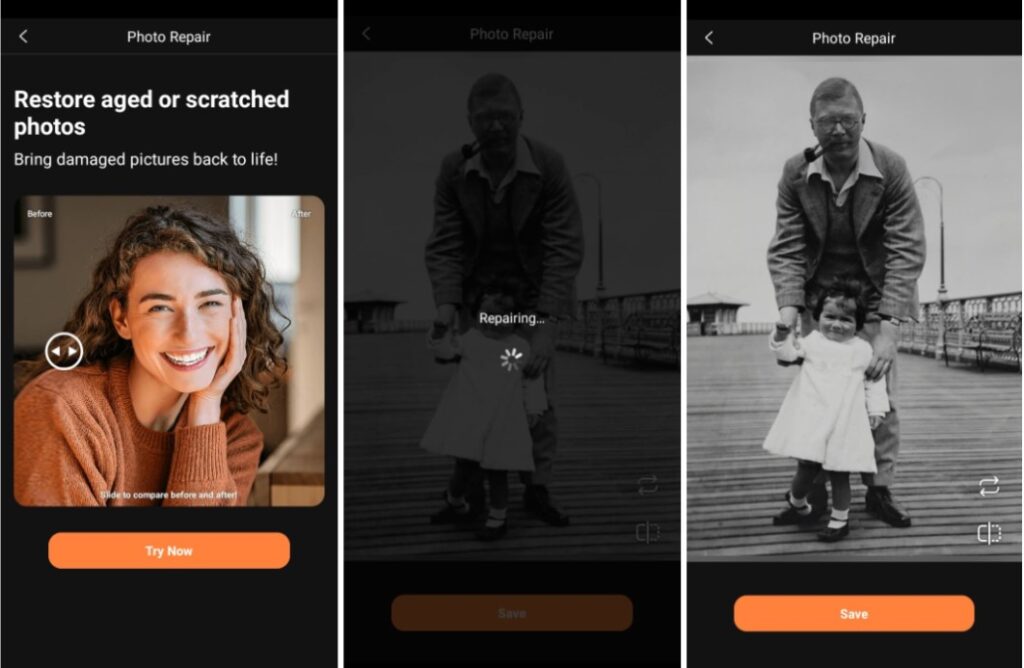 Tapping the Try Now button will take you to the phone's gallery where you can select the pic you want to restore. Once that selection is made and the photo processed and you should be looking at your new repaired photo!
Repair and Review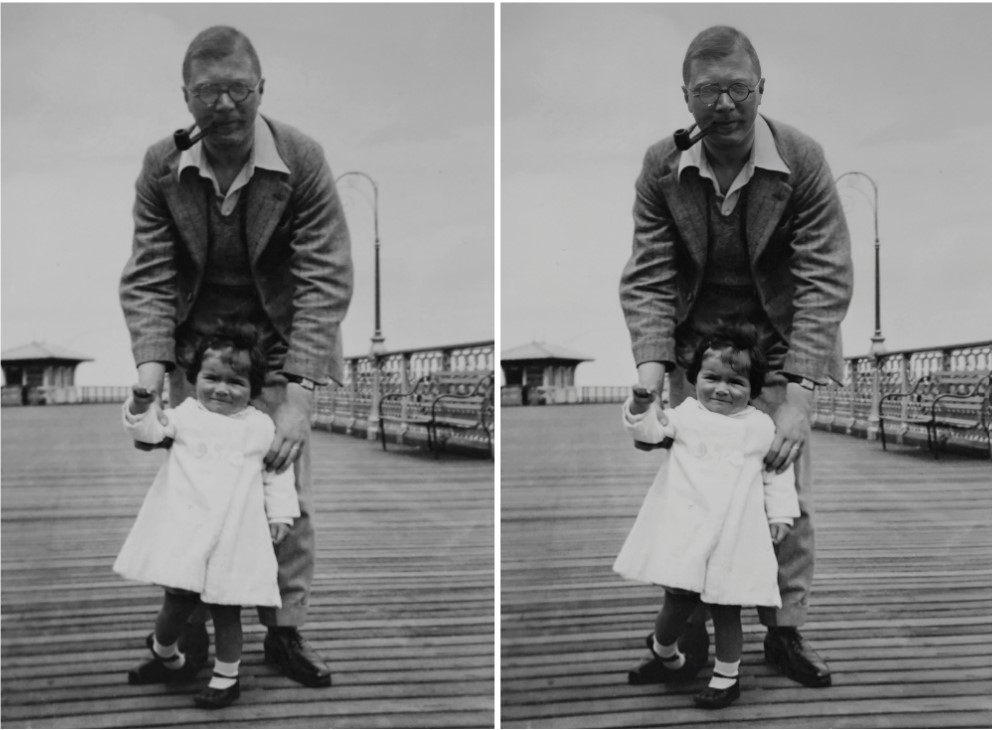 You can use the Before and After icon to shift back and forth to see just how drastic the improvements are to the selected photo. Should you want to restore another photo, tap the loop icon to go back to the phone's photo gallery to make another selection. Once you are satisfied with the repaired photo, tap the Save button to save the edit to your AirBrush folder with the rest of your edited photos.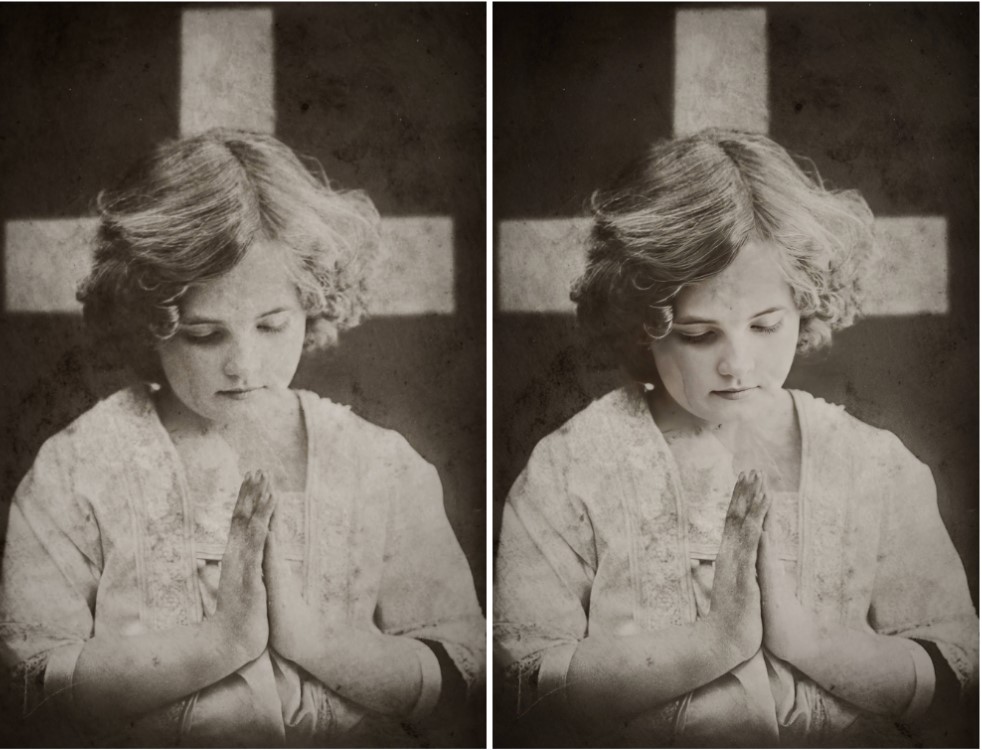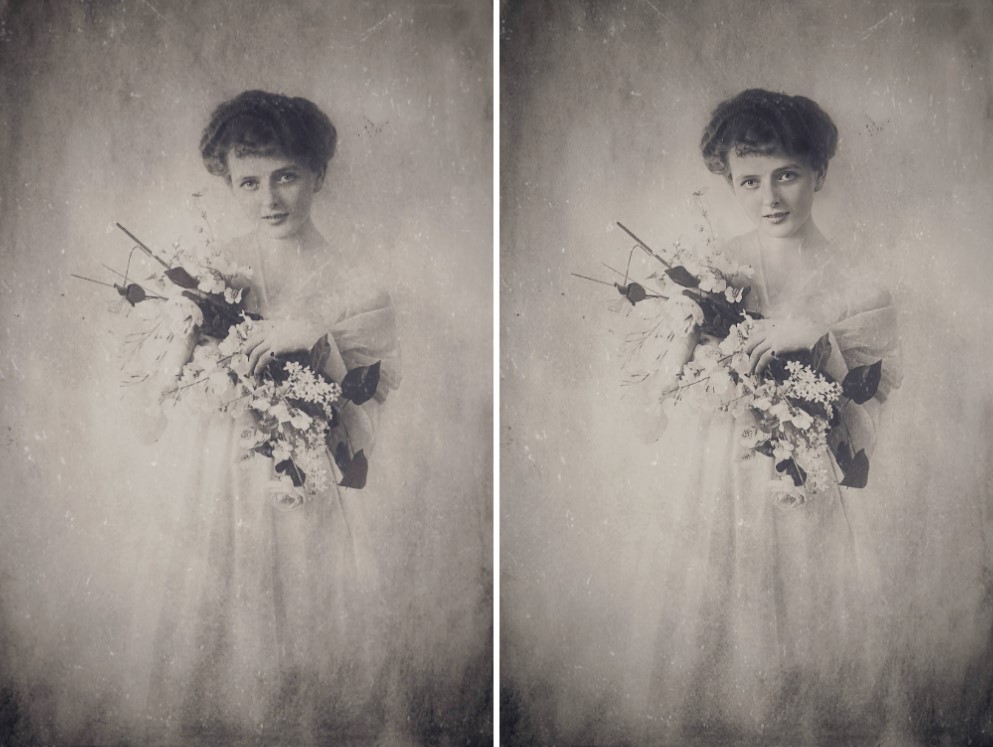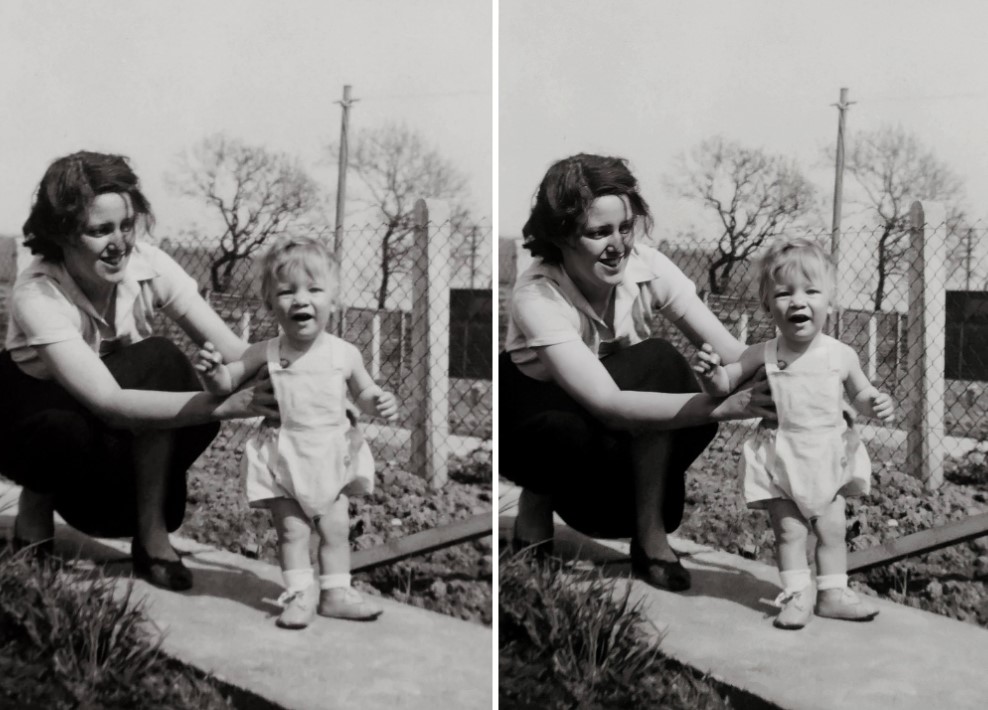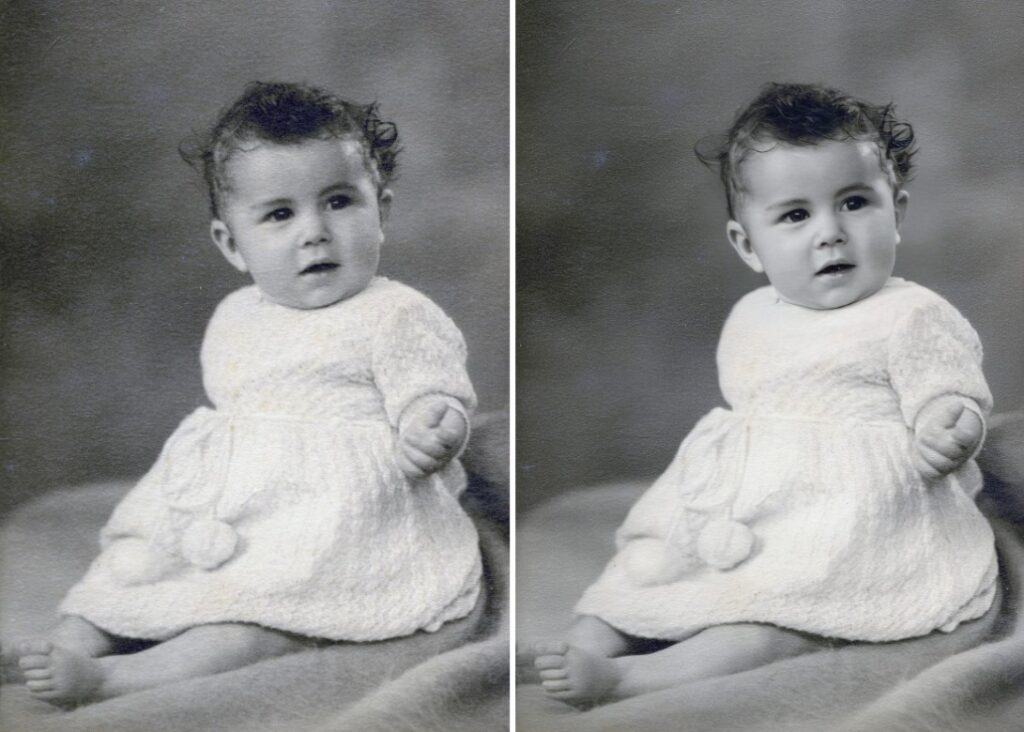 Give Old Photo Repair a go and push the edit by using it on your oldest photos. AirBrush, the easy photo editor remains committed to making sure your photos, photography and editing experience are useful and seamless. Once your repair is ready, show us your pics by using the hashtag #AirBrushApp and don't forget to follow us @AirBrushOfficial for our latest tips and hacks!