Godzilla, legendary nuclear lizard. King Kong, ancient iconic monkey king. Two worlds colliding bringing havoc and many broken buildings. Did y'all see the trailer? They fight on a boat. A BOAT. So while we're personally thankful for the lack of giant animals fighting in these streets we still want to have a little fun in preparation for Godzilla v.s. Kong. Today we'll be creating our own monster moment that will make your followers want to scream RUN!
Don't Look Behind You!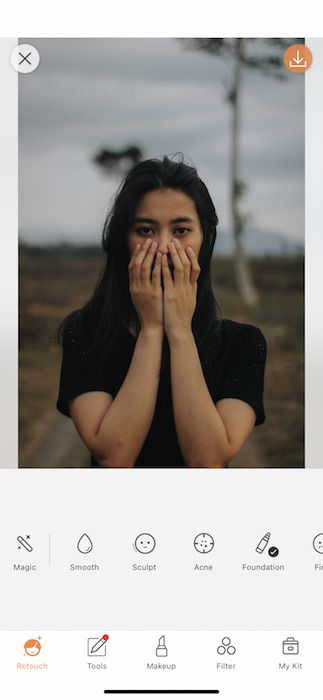 The key to a monster edit is.. Well… a monster. To get ready for Godzilla vs Kong you'll need to scour the internet for your very own beast. Once you save your creature in your phone library you can go to your Tools Tab and get started.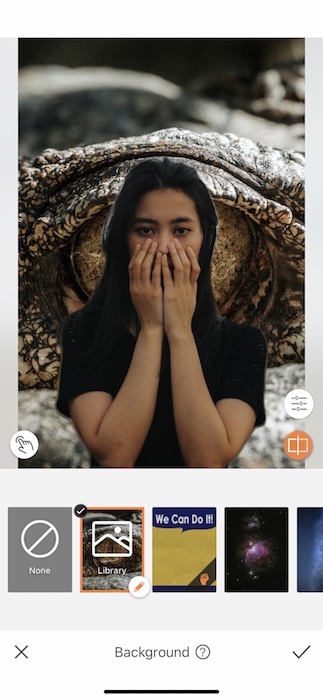 Once you load your monster image you can pinch and drag to adjust to a frightening position.
If you still have some leftovers on the edge of your image after you upload your Background you can tap the Adjust icon on the bottom right side.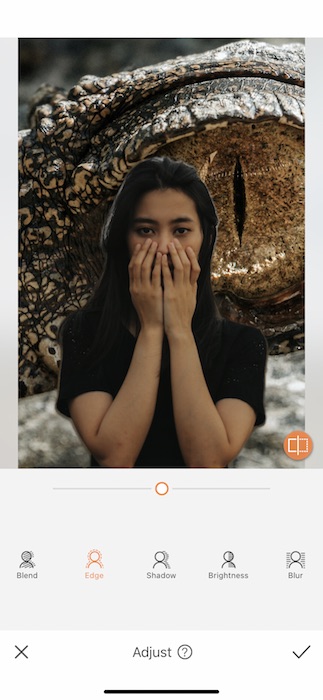 On the Adjust Panel you'll be able to make the necessary edits to make your image as realistic as possible.
Start with the Edge Tool to eliminate some of the borders around your figure.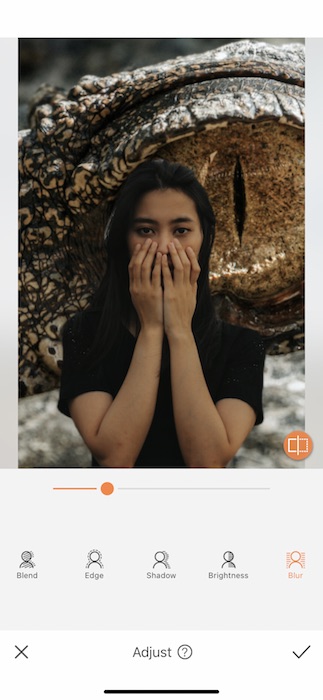 If you were dealing with the real Godzilla vs Kong you'd want to make sure there'd be some distance between you…
Use the Blur Tool to create some depth in you image.
Follow that up with the Blend Tool to color match both components.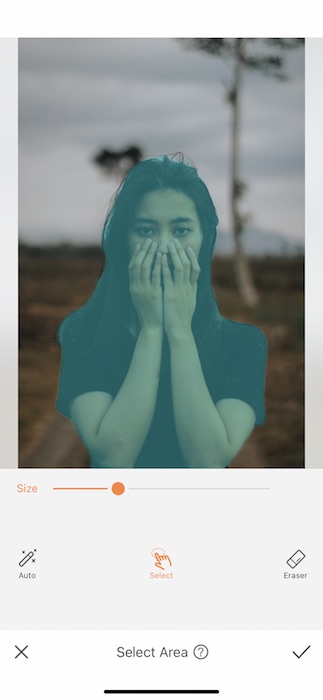 Sometimes you may end up with some white areas in between strands of hair.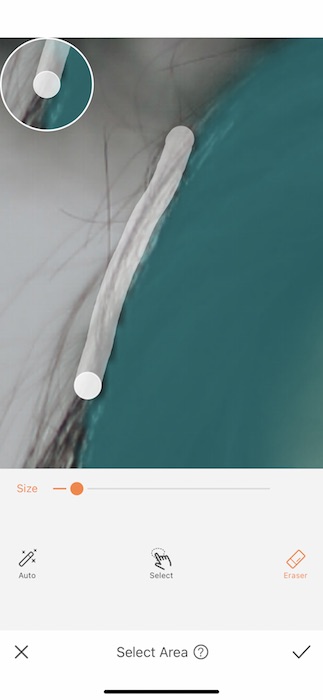 Drag your finger across the areas you want to clean up from you image.
Zoom out to check your progress.
Tap the check mark on the bottom right to save your edit!
Wide Eyed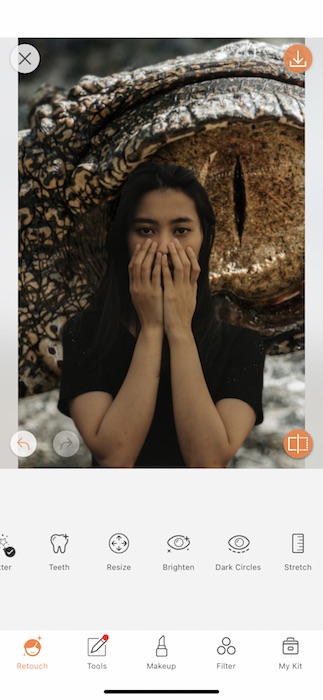 What says AHHHHH GODZILLA AND KONG ARE AFTER ME like two bright eyes?
Find your Brighten Tool in your Retouch Tab.
Zoom in to your image and adjust your brush size to fit your eyes.
Brush across your eyes until you see them bright and white.
Tap the check mark to save your edits.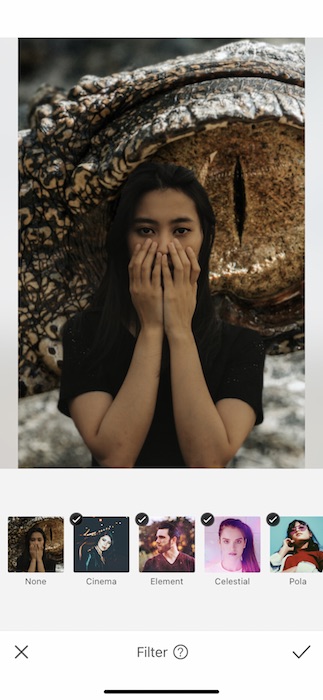 Even Godzilla vs Kong deserve a chilling Filter!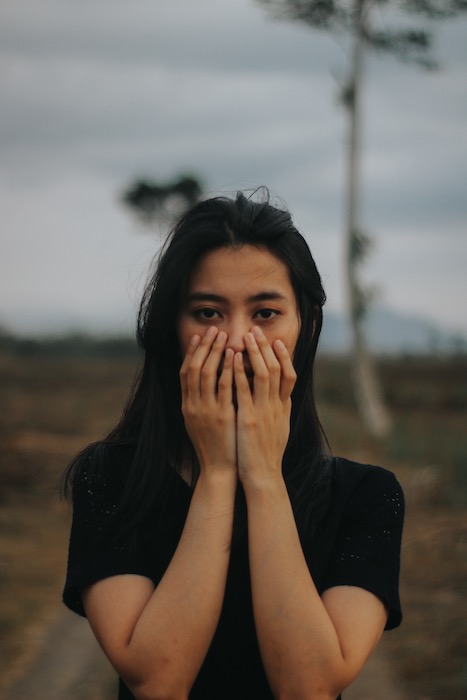 *Insert Godzilla roar here* There you have it. You've now created your own Godzilla vs Kong moment and all our cities remain intact. Are you ready for your own monster bash? Make sure to show off your creature creations by tagging @AirBrushOfficial and or by using the hashtag #AirBrushApp. You might just get your own spooky feature on our official IG stories. Keep an eye out for monsters out there!