Mirror selfies have been around on social media for a long time. Propelled under the spotlight by influencers showing off their outfits of the day, they have become a go-to for everyone. Mirror selfies are a revolution, no need to worry about the weather, people watching you doing your photo-shoot, or impatient photographers (or boyfriends). They allow you to be creative with your pictures, take as many shots as you want, and the only thing needed is a camera and a mirror!
But, mirror selfies aren't only convenient; they allow you to get closer with your followers. These types of selfies allow you to be more casual by showing off your bedroom, bathroom, or living room's surroundings and reveal more of your personality.
Yet, just because they do not require a lot of material, it doesn't mean mirror selfies are easy to take. So the AirBrush team has compiled a few tips and tricks to make the perfect shot!
Size matters
To master the mirror selfie, you first need to master the mirror. Whether they are full length, silvered mirrors, or plane ones, mirrors are an important part of your selfie. They can also help you express your creativity, don't hesitate to experiment with different shapes and sizes. At the moment, gold-rimmed mirrors are in fashion. They allow a vintage vibe and give a sense of artistry
Obviously, if you are taking a mirror selfie make sure it is clean. It would be a shame to not post that great selfie just because your mirror was dirty. And while you are at it, give a quick clean up to your camera lens too! This will definitely make the difference.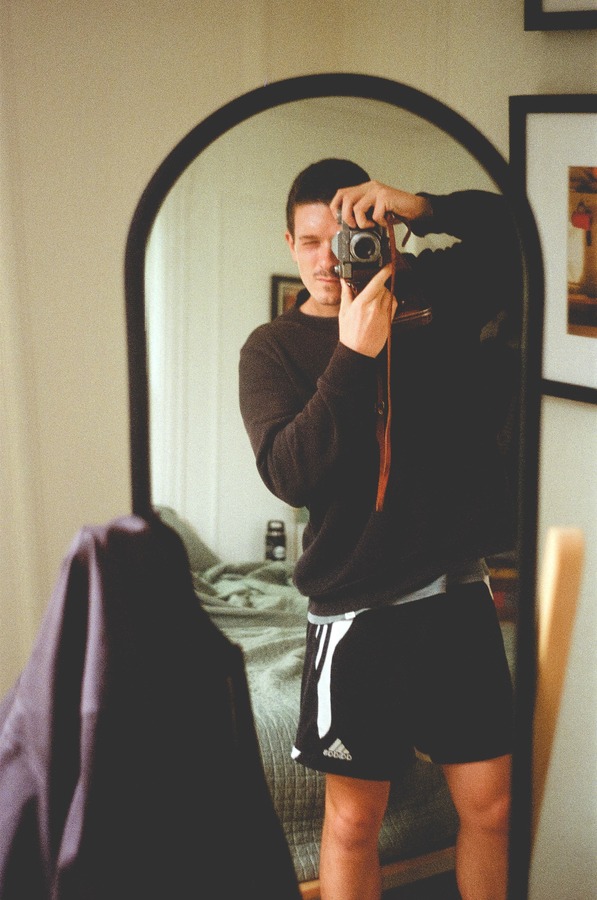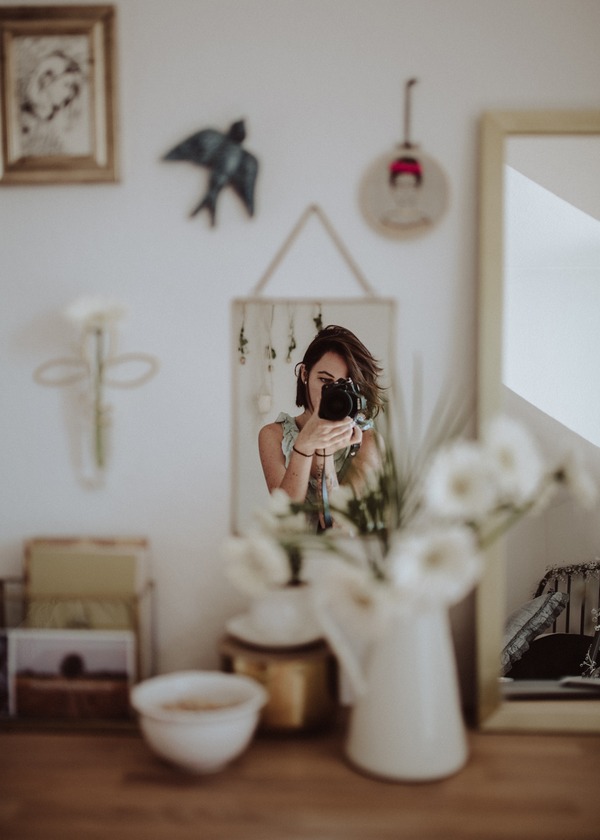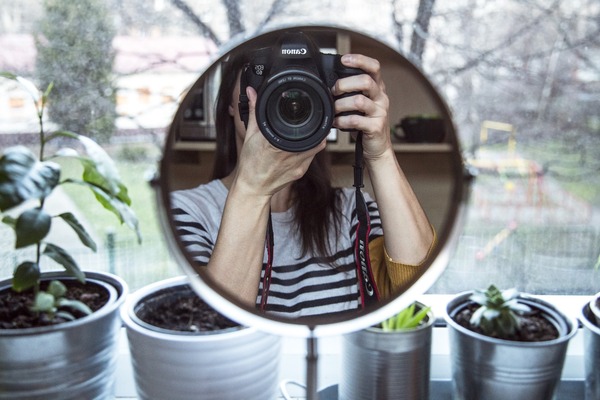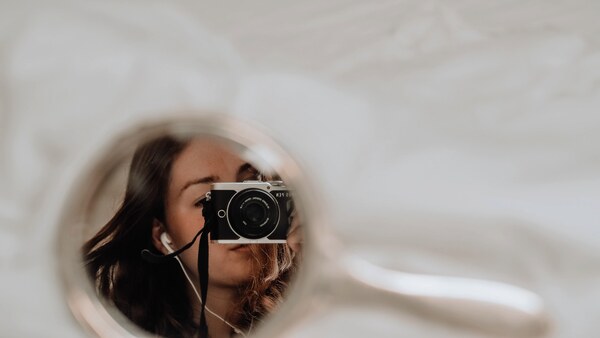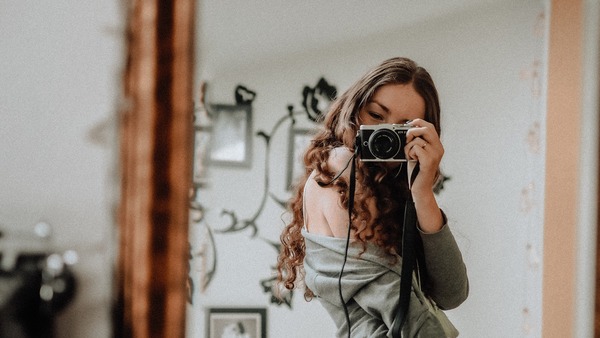 Pro tip: If your mirror frame is pretty, fit it into the pic! This will end up giving so much more character to your picture.
Lighting
Like in every photo shoot, lighting is the most important factor. When it comes to mirror selfies, natural light is best. If you can, move your mirror next to a window, open the blinds and take advantage of the light coming through. Be mindful of the hour of the day, choose early morning or golden hour for a softer light.
The quick edit: use the Filter feature of the AirBrush app to adjust your lighting. With the preset, choose between a 'cold' tone picture, a 'warm' one, or simply go classy with some black & white.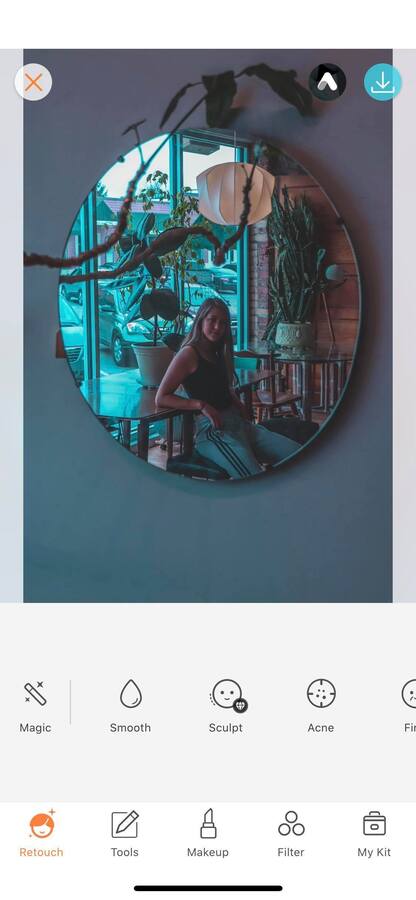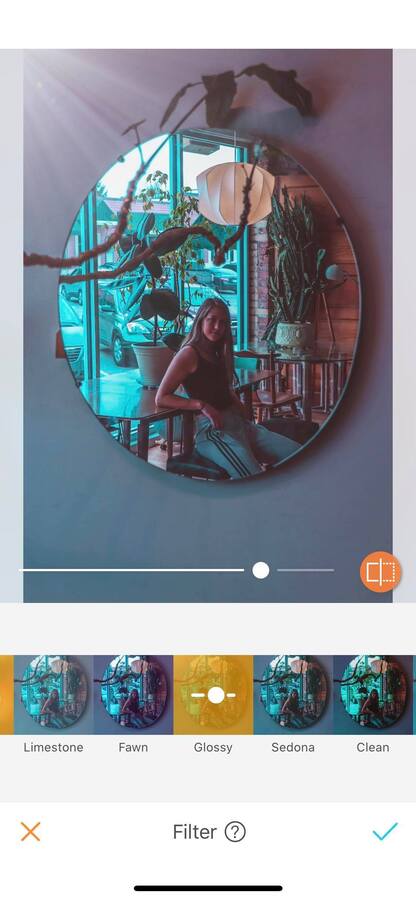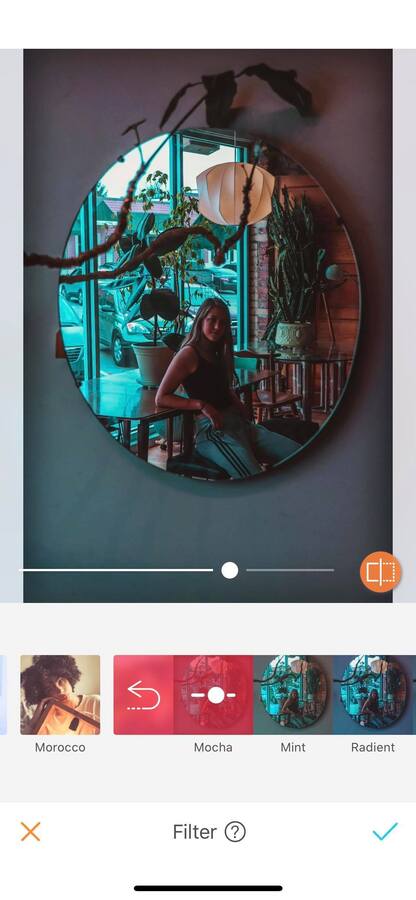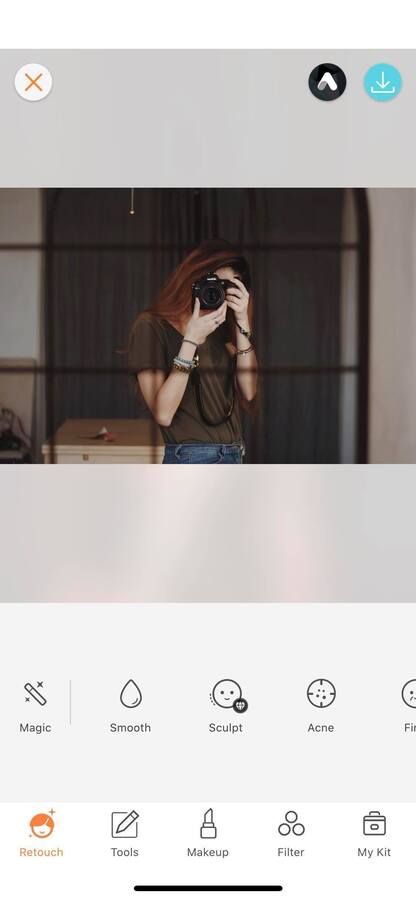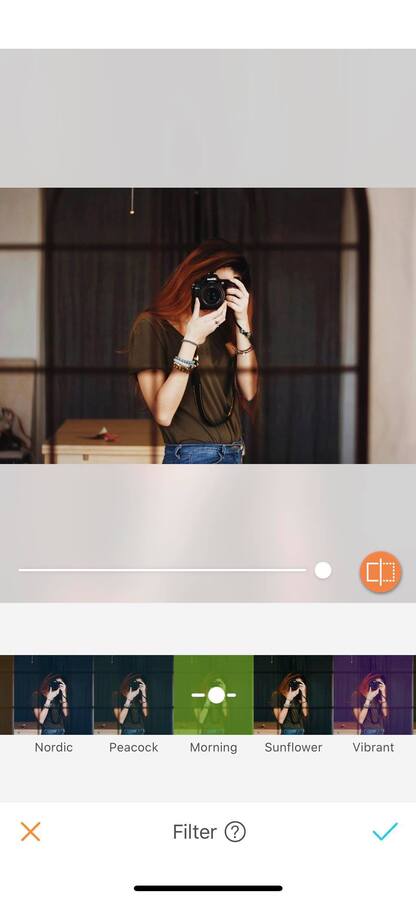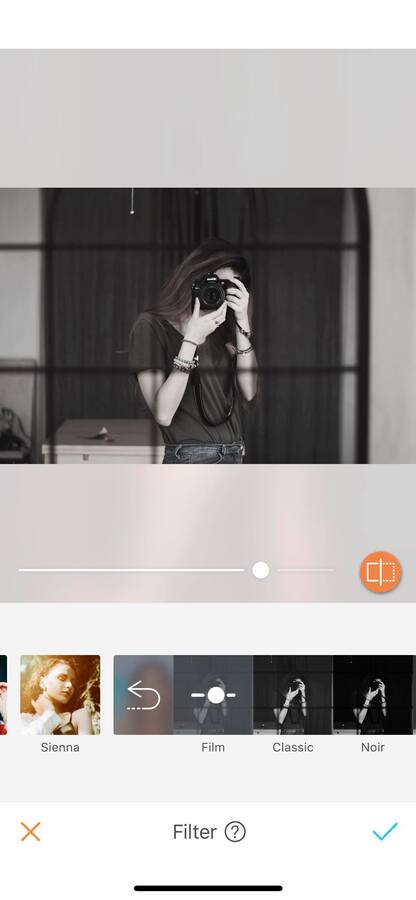 How to take mirror selfies?
There are so many ways to take a mirror selfie. Every time you change your pose or the way you handle your camera angle you will create a different picture. A full-length mirror with a shoot down from the stomach will give you extra long legs and the impression you are taller. If you are in for an 'outfit of the day' type of picture focus on the outfit, take the shoot from your chest down, and keep your head out of the picture.
Smaller mirrors give you the opportunity to do a tighter shot and keep things a bit more mysterious. You can choose to show your face or only some body parts. The choice is yours!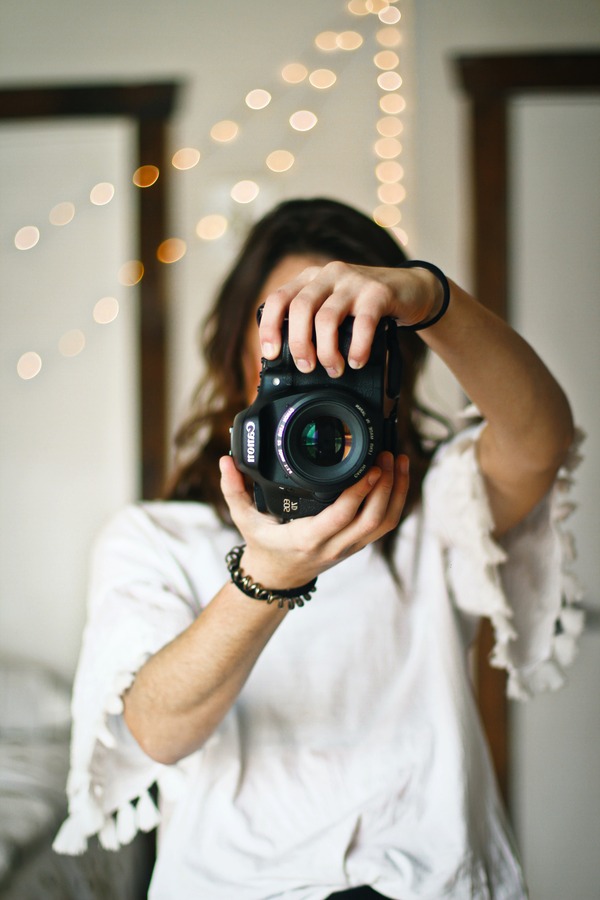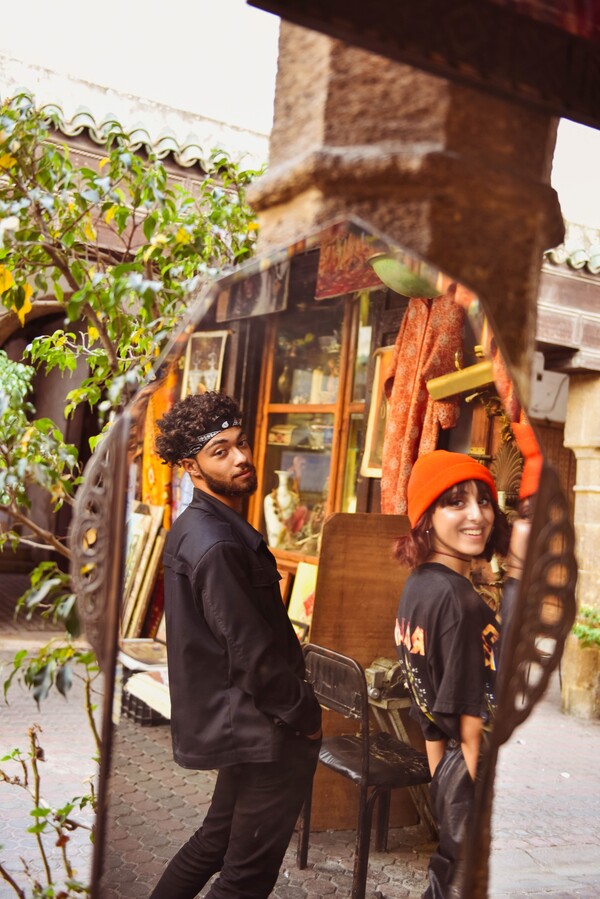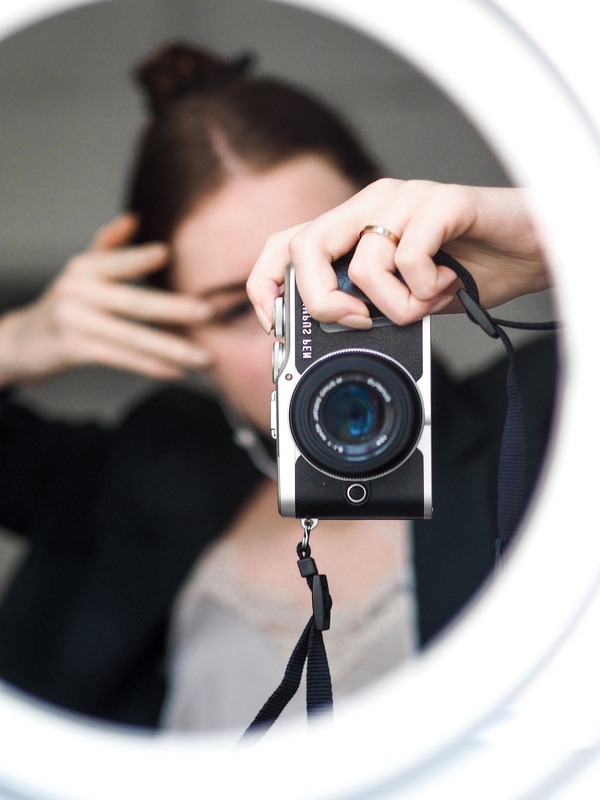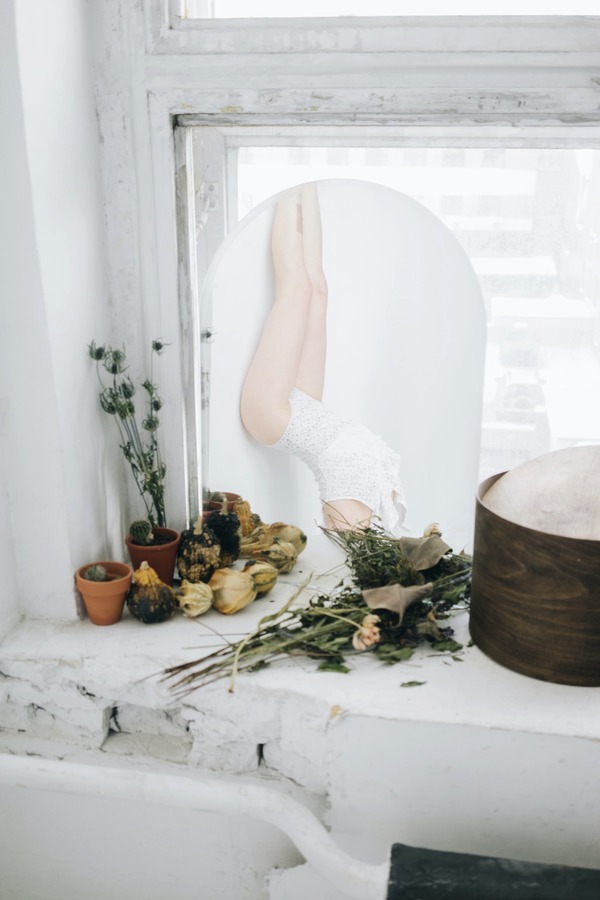 Pro tips: The camera angle combined with your pose is what will make you look good, and unfortunately, these are different for every person. Try and practice them until you find which one works for you.
Strike a pose
Once you have figured out which mirror and lighting you'll be using, here comes the time to strike a pose. The pose is important and will vary in the function of your outfits and where you want to put the accent on. Below are our favorite selfie poses:
Full-length mirror: pop one leg out, this will make you look taller. And as Kylie Jenner said: "a pair of amazing shoes doesn't hurt".
Selfie squat: Squat down, keep your leg together or pop one out and take the shot with your whole body in the frame. Rest your head on your arm or keep this one on your knees.
On the floor selfie: sit down and bend one leg that you'll bring in front of the other. If you want to put your accessories under the spotlight put them in the foreground and stand behind them.
Home décor selfie: If you can be in your selfie, your favorite sofa can too, just include it in the frame and rest on it.
Bathroom mirror selfies: they are the classic ones, but why not combine them with a moment of self-care? Use a one- or two-way mirror for interesting results!
Pro tip: Don't forget to put your chin up, this keeps the double chin away.
Look through your phone
Mirror selfies can sometimes become awkward. One way of getting the perfect shot is to look through the camera instead of your reflection. This will allow you to look more natural. Don't smile too much either but have a little smirk, this will give you an extra mysterious vibe. Another way to play with the camera is by placing it on your face.
The quick edit: use the Bokeh feature to blur your background and for a warmer atmosphere use some fairy lights or lanterns.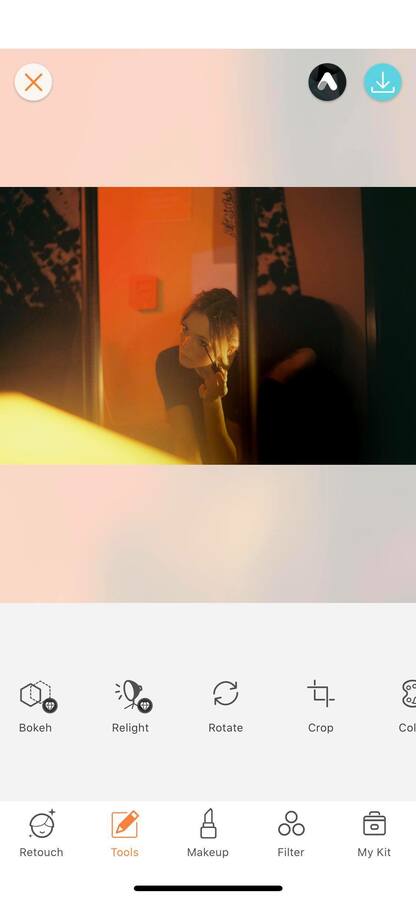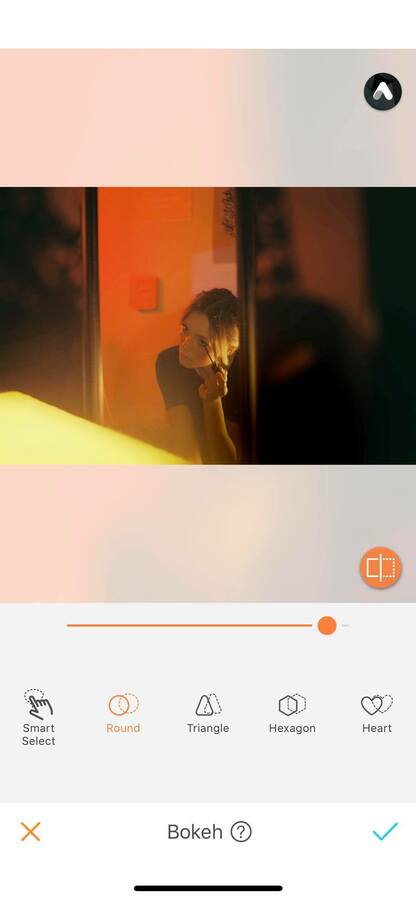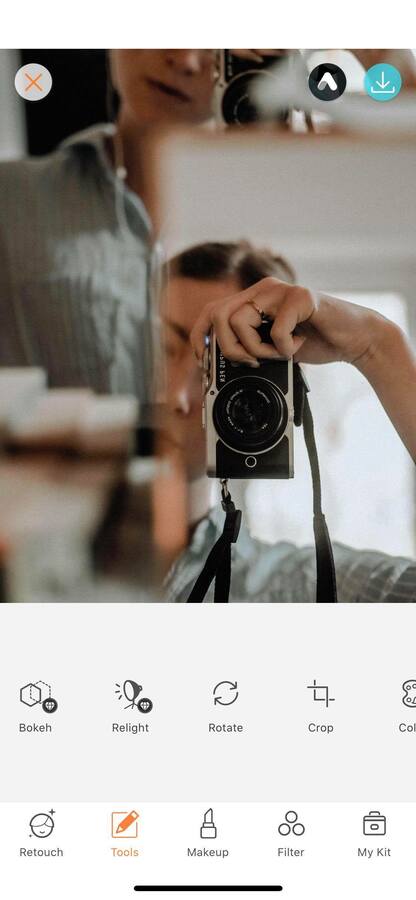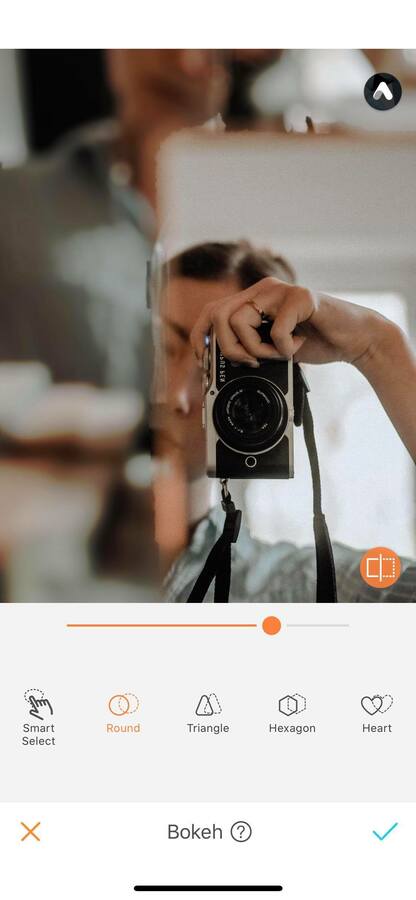 Take it outside
No one said that mirrors have to stay inside! Take them out for extra creative pictures!Use them to reflect yourself in the landscape and create a feeling of vastness. Find the perfect location and stabilize your mirror on the ground or against a tree. Tilt it upward toward the sky to catch the right lighting. Then strike a pose and let the photo-shoot begin!
Another very stylish mirror selfie is the 'Rear-View mirror' selfie. This one is synonymous with road trips and adventures! As a rear-view mirror is quite small, this mirror selfie isn't about you, it is more about the beautifullandscape in the background. This type of mirror selfie allows you to take your followers with you on the road around the world!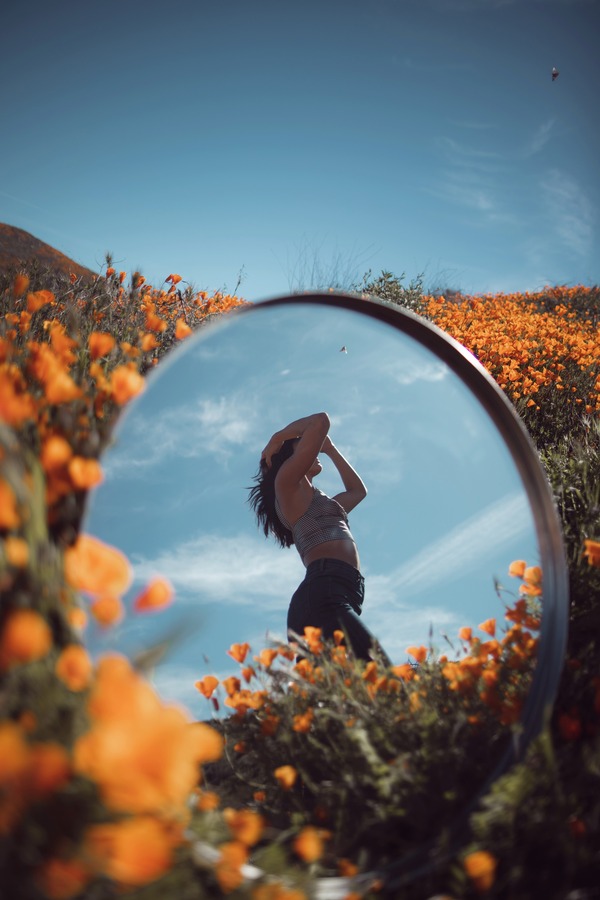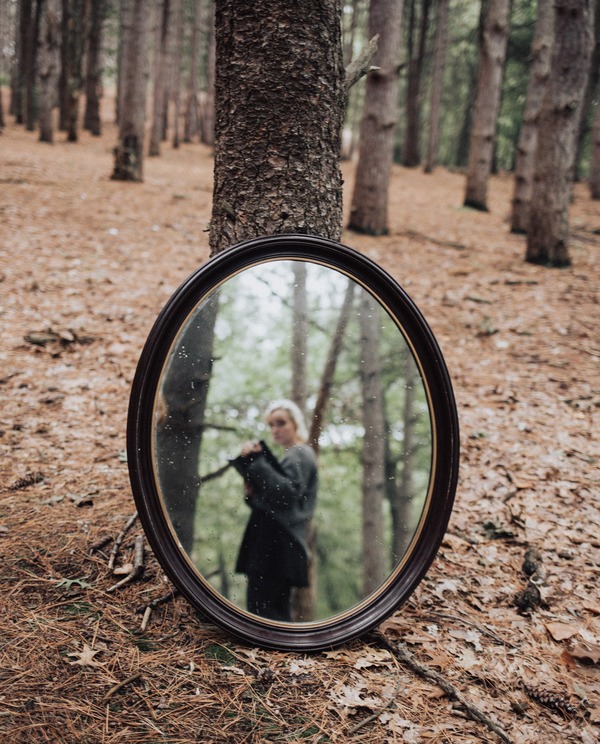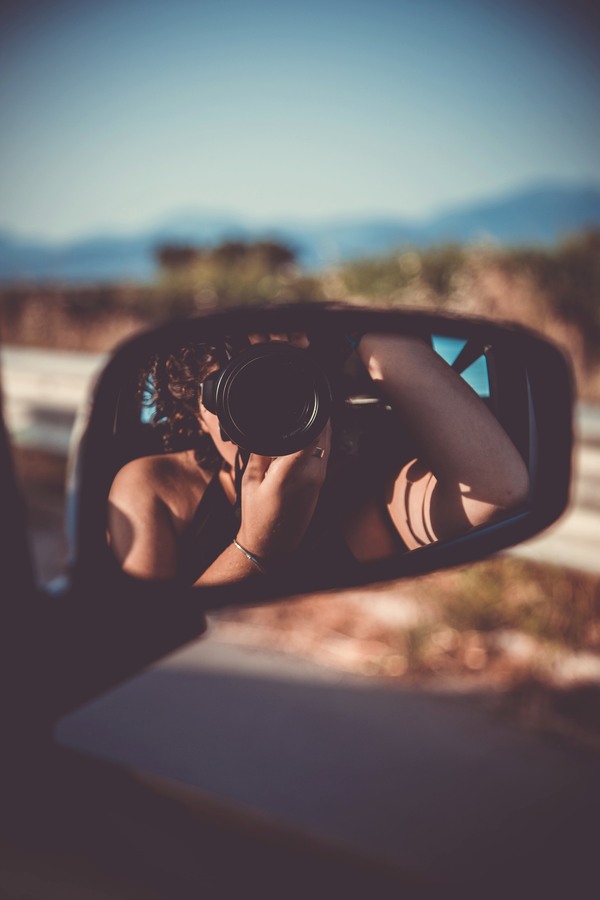 The quick edit: Bring all the elements of your picture up with the Enhance tool. Increase or decrease your highlight, saturation, contrast and sharpness in a simple click. This will definitely bring out the best in your picture!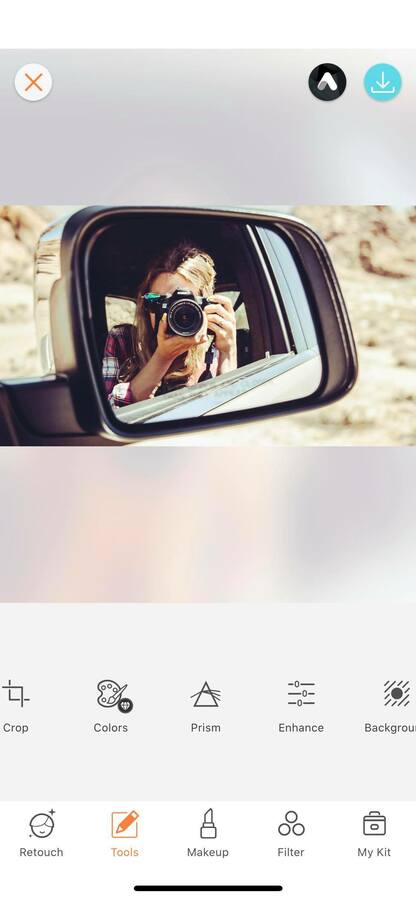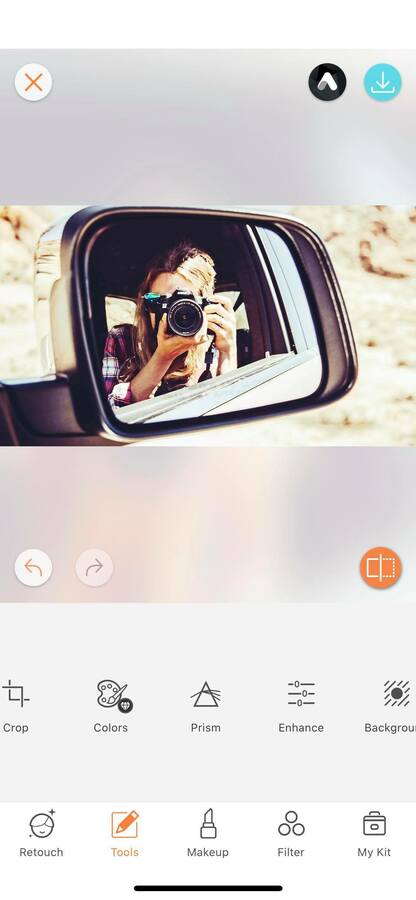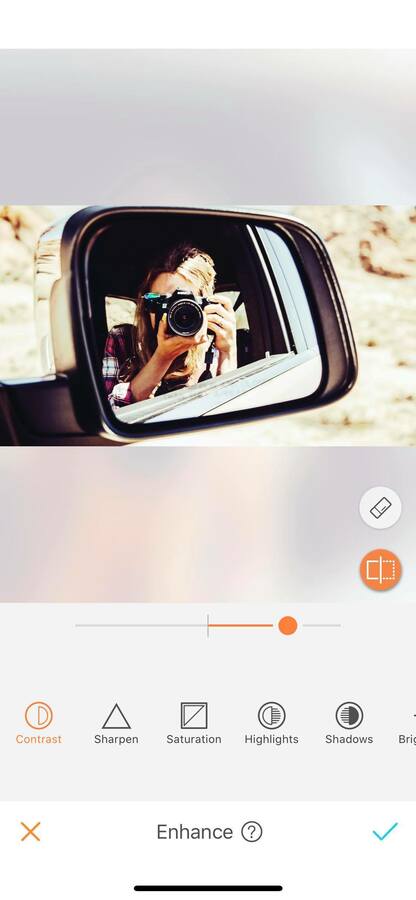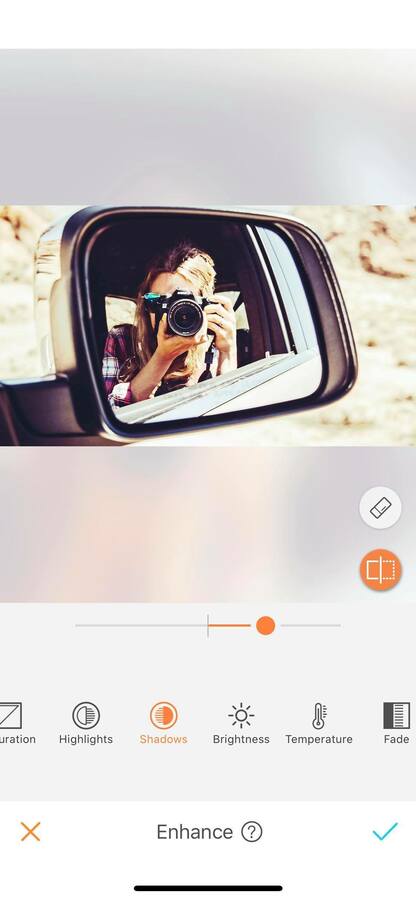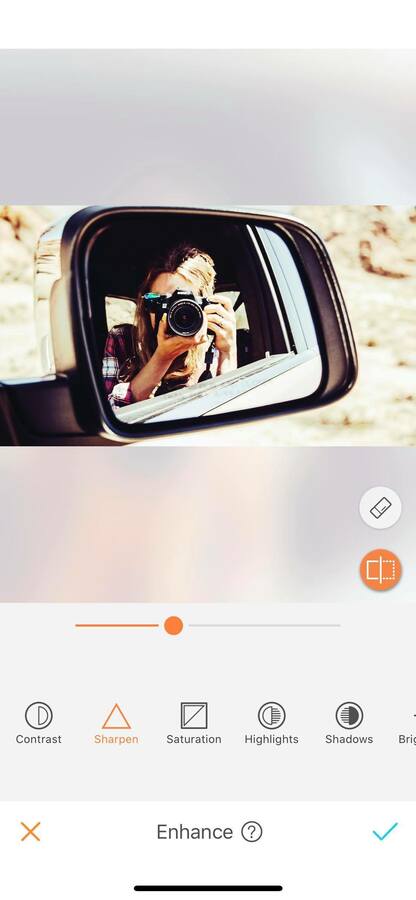 Now it's your time to create the perfect mirror selfie! Take a shot and headup to the AirBrush app! Show us the results and join the community on Instagram at @AirBrushOfficial, and follow us for more content, video tutorials, and a chance to be featured on the page with the hashtag #AirBrushApp.