If you don't know who Sailor Moon is, now is the time to correct that wrong turn you made in life (jk). After all, she did spend most of the 90's fighting evil by moonlight and winning love by daylight. With her trademark pigtails, iconic costume, and conscientious crime-fighting crew, we're not ashamed to say that we're still obsessed with her all these decades later. Which explains the inspiration behind this adorable Sailor Moon edit. Let the transformation begin!
Start Morphing with Hair Dye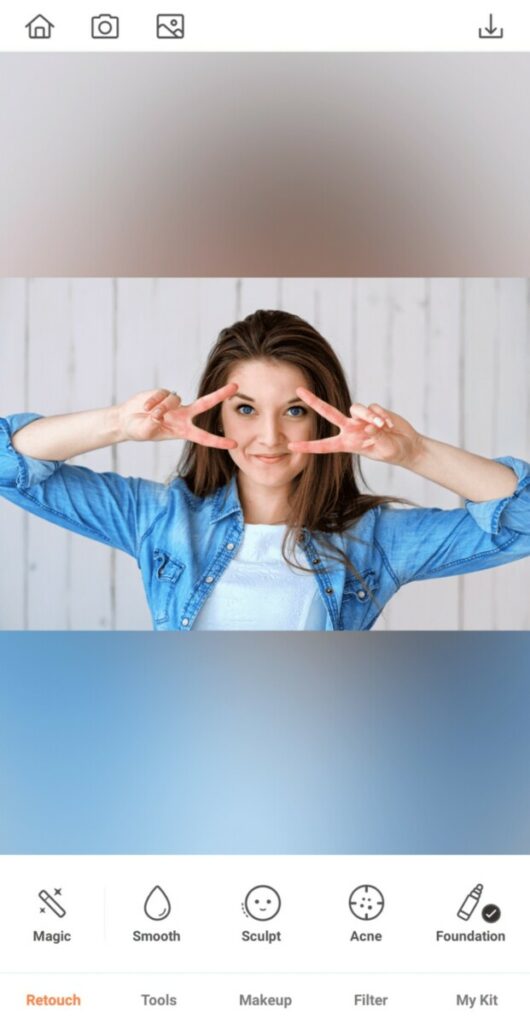 Sailor Moon's seemingly never-ending blonde tresses can be spotted from a mile away. Topped with odango buns holding power-wielding red crystals, her hair is an important part of her identity. That means replicating it is a key element in any tribute to our favorite superhero.
Go to the Tools tab and find the Hair Dye Tool
Select the Champagne Hair Dye
Use the cursor to adjust the intensity of the dye
Click the checkmark to save your edit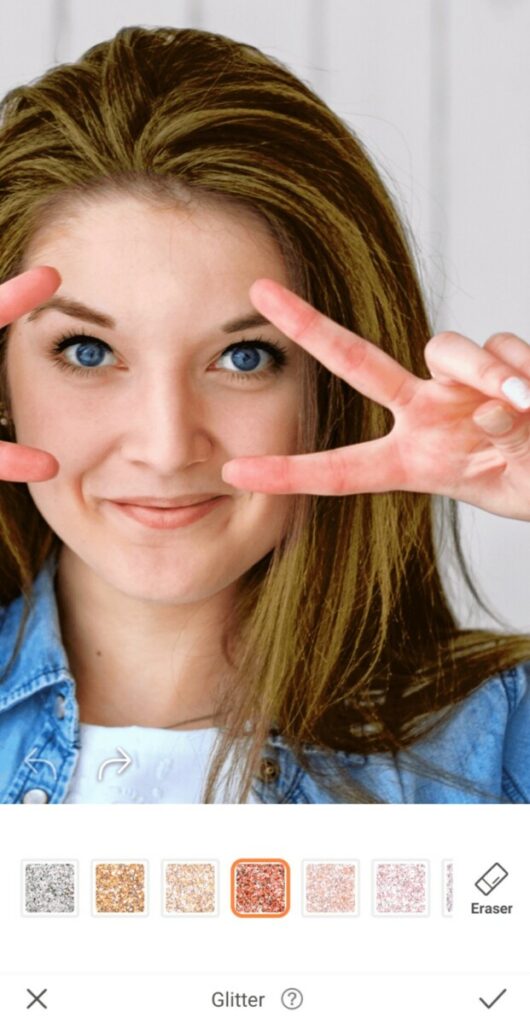 Next, we've got to give it a hint of red. How else are we going to channel those magical powers of hers? Let's rinse and repeat the Hair Dye process with a little streak.
In the Retouch Tab find the Glitter Tool
Select the Red Glitter
Zoom in to your photo and carefully apply a streak in your hair
Click the checkmark to save your edit
Get those Anime Eyes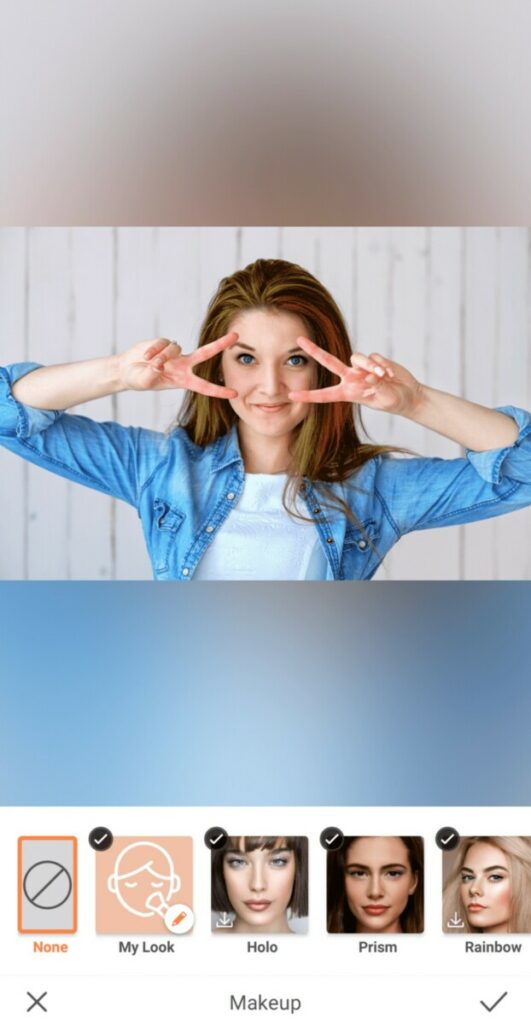 With anime, it's all about the eyes, and Sailor Moon's always captured a full range of expressions. That being said, we'll need a makeup look that makes her eyes pop, without overpowering them.
Find the Glow Makeup Filter in your Makeup Tab
Use the center toggle to adjust the strength of the Filter
Click the checkmark to save your edit.
Time for a Costume Change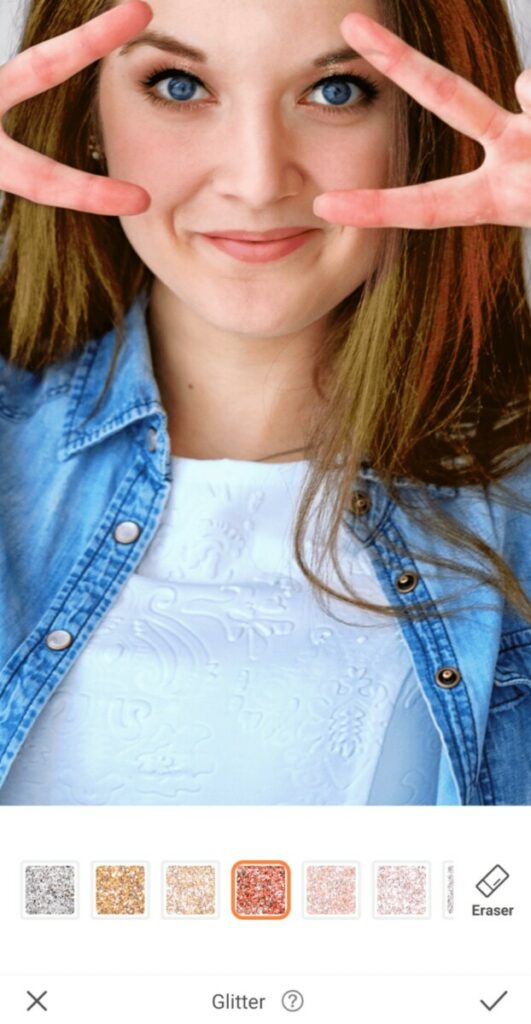 We stan Sailor Moon and her adorable sailor costume. Raise your hand if you've rocked it at a costume party, or even better, Comic-Con? But, it's been a while so we no longer have this particular ensemble in our closet. That won't stop us from creating a little sailor-themed magic of our own though!
Make your way back to the Glitter Tool
Use the Red Glitter to add some anime sparkle to your outfit
Zoom in to your photo and carefully apply the Glitter to your clothes
Click the checkmark to save your edit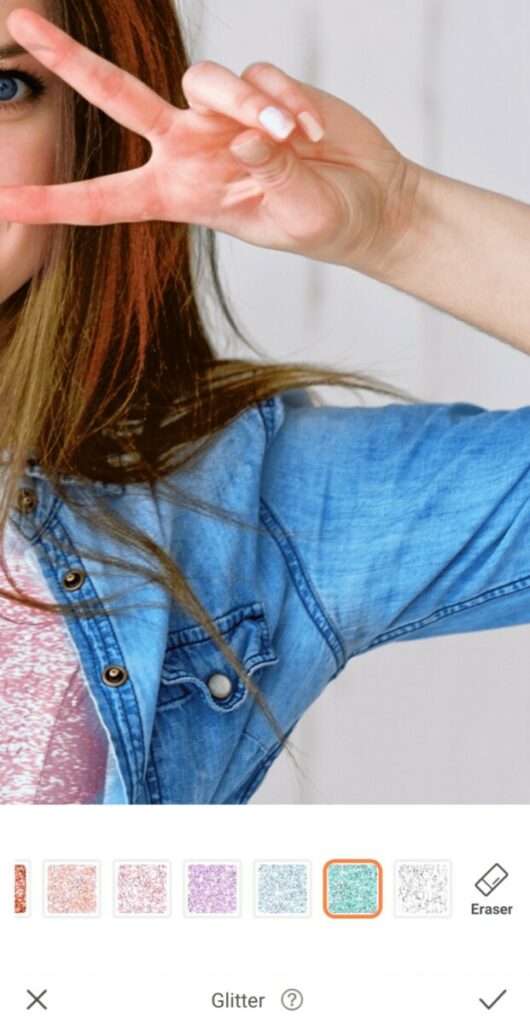 Repeat the process using Blue Glitter on another part of your outfit
Don't forget to click the checkmark to save your edit
Get Your Sparkle On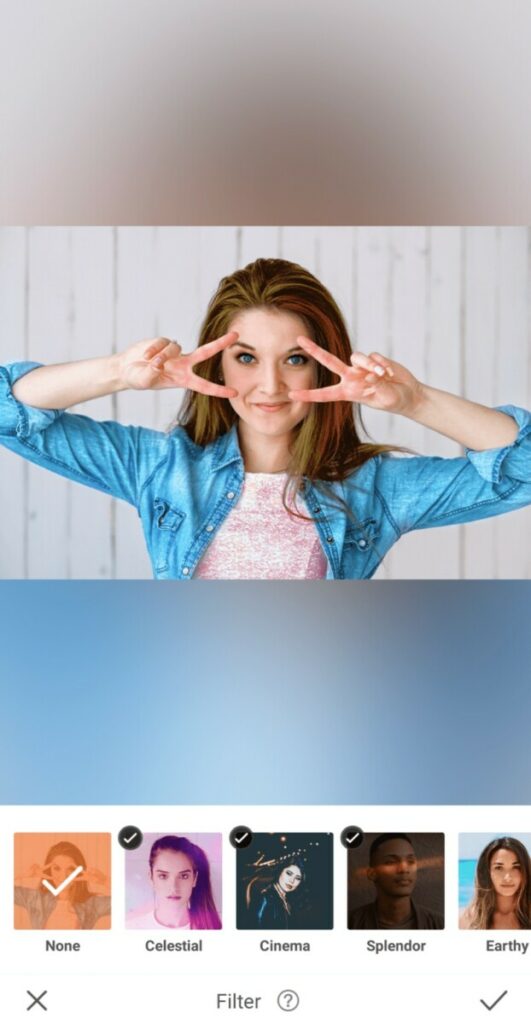 Sailor Moon's eyes always shone bright like diamonds. Plus, she served as a guiding light for her friends as they banded together to fight evil. You get where we're going with this, right? Yep…naturally, we've got just the filter to create the perfect effect.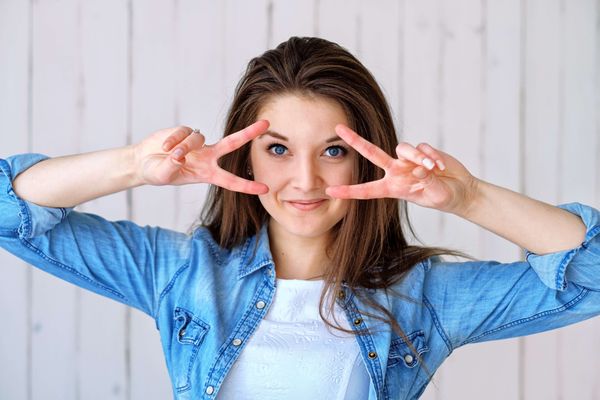 Rumor has it that Sailor Moon would never turn her back on a friend. This means we're in luck because we're pretty sure after this edit she'll count as one of her besties. Now let's see if you've got what it takes to make the cut! Create your own Sailor Moon edit and share it with us using #AirBrushApp. Follow us on Instagram at @AirBrushOfficial and your next AirBrush creation could be featured in our stories!