It's never too early to implement some changes. But there's nothing like the motivation of a new year to propel your purpose. Starting tomorrow, you can use these AirBrush tools to display your purpose and direction for the new year. These AirBrush tools are super easy to use and can be applied in a couple of taps and swipes.
Bokeh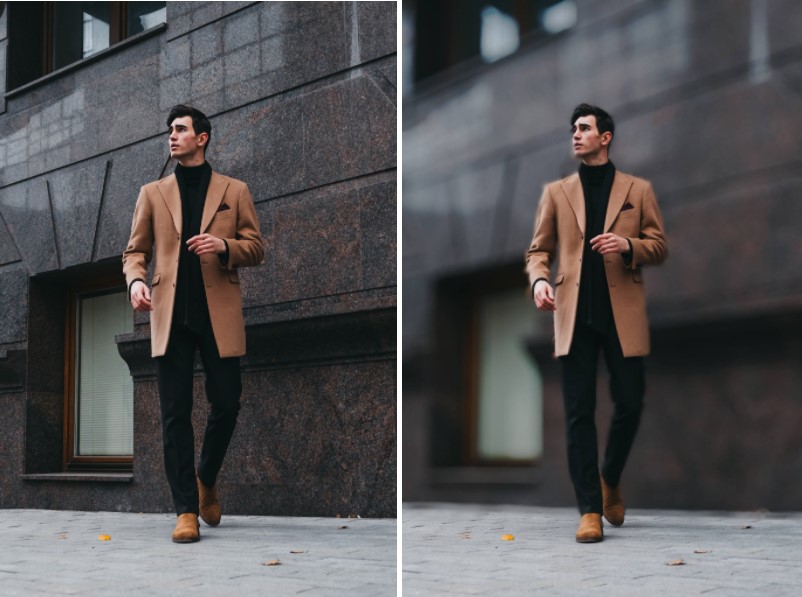 Nothing gets you ready for the new in the new year better than letting go. Let's be honest, some things are best left in the old year. Let the last year fade into the background with Bokeh by blurring out the background. You control the degree of the blur by toggling the slide bar. Keep the focus on you, your goals, and what's to come using the Bokeh tool.
Relight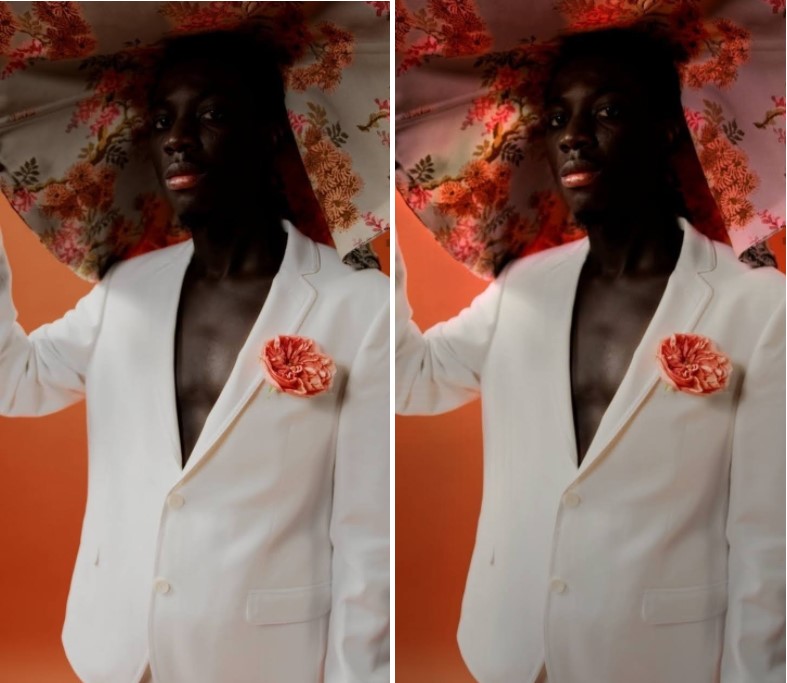 Relight is a great way to channel your purpose and shine a light on what matters most. You get to choose what those matters are. Do you need to spend more time with friends and family or do you actually need to invest in more self-reflection? Find your direction and light your way with Relight.
Prism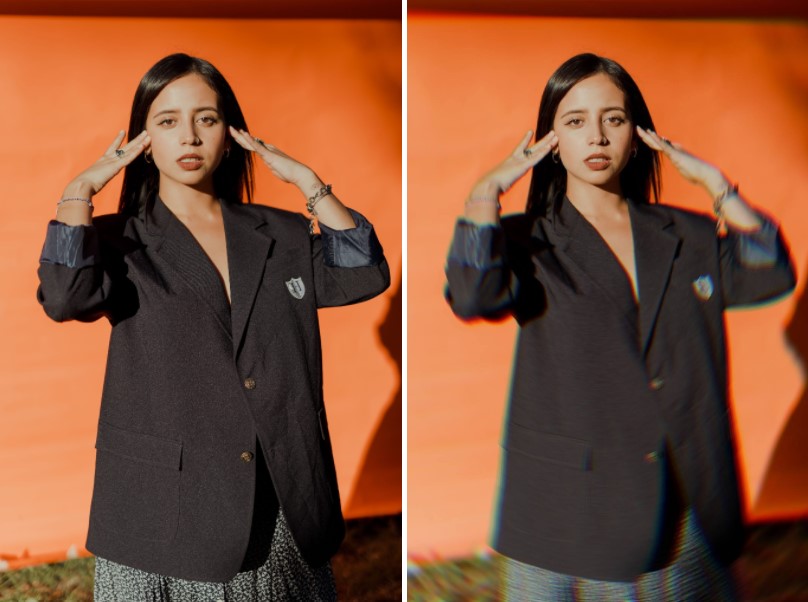 Capture the magical sense of possibilities of the new year while staying grounded in the present. Treat your pics to the Prism effect and add a whimsical and prismatic swirl to your photos. It's up to you to go after the potential in the new year but have fun dreaming about how far you can chase your purpose this year.
Makeup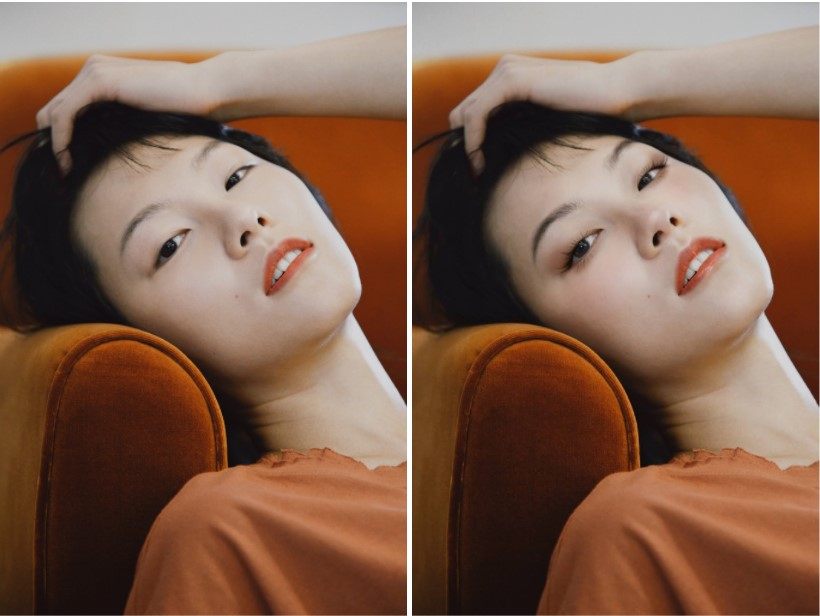 A new year means a new you. Makeup isn't necessary but to switch things up in 2022, it's a sure and easy way to test out new looks. AirBrush has a bevy of complete Makeup looks as well as the option to select makeup based on the facial feature. You're sure to find a look that can help you ring in the new year and your purpose.
Filters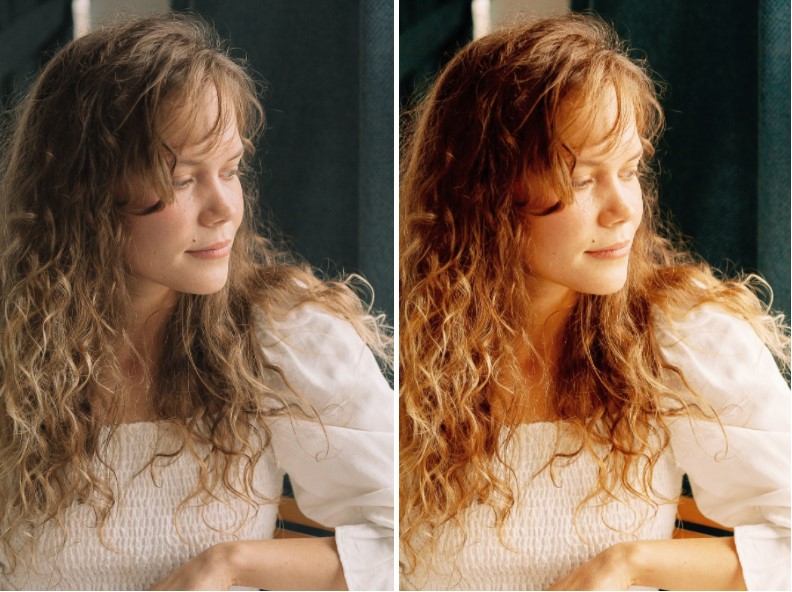 Fulfil your purpose this year by getting clear and setting your intentions. AirBrush's Filters are all about finding the right effect to convey the right context of your pics. Go for a textured retro look or go for juicy saturated colors.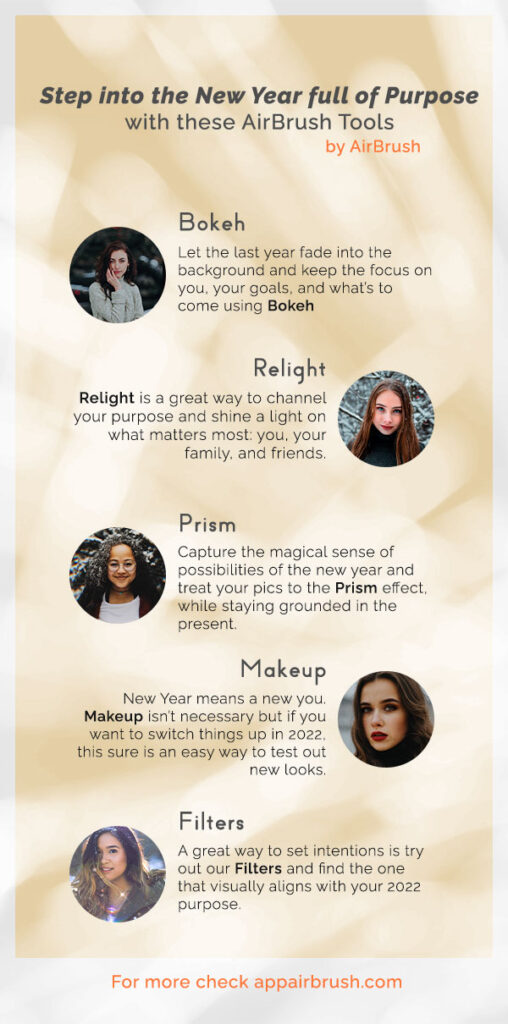 We've given you the tools, now it's up to you to take them and run towards your purpose in the new year. Use AirBrush, the easy photo editor, to give your photos a pro-like edit that lets your watchers know exactly where your head is at going into 2022. Use #AirBrushApp to tag your photos so everyone can find them and then follow @AirBrushOfficial over at Instagram for the latest tips, tricks and hacks for all of next year!