We can't believe it's Christmas time already! With time speeding by like this, it's understandable that nostalgia has been trending. Our contender for a throwback you may want to revisit is Christmas cards. You may only receive Christmas cards from grandma at this point but you can create a custom card directly in AirBrush. Since words will be mandatory for your Christmas greetings, we're going to show you the best AirBrush Text Fonts to use as combos according to the Christmas card styles. Yes, that is a thing – let's get started!
Folk Art

Folk art is often related to a sense of place with a focus on historical continuity. That history tends to focus on imagery of flora and fauna with whimsical themes or repeating patterns. If this style appeals to you the AirBrush Text Fonts we suggest are Pallete Mosaic and Homework. The "undone" or unpolished look to these fonts play into the historical continuity by suggesting a childlike and innocent quality. Adjectives we tend to subjectively apply to bygone days.
Bright & Preppy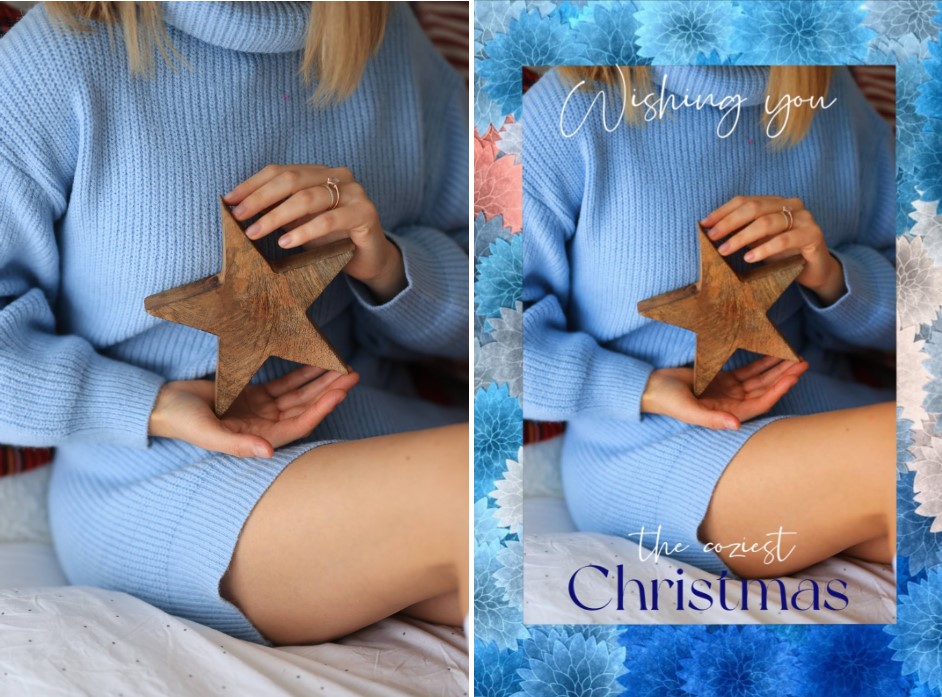 The preppy look is defined as a crisp and put-together aesthetic that is neat, understated and focused on bright colors. This can be translated in your Christmas cards as simple lines, minimal elements and color-filled fonts. New York and Selina Rockin pair perfectly to make a bright and preppy card style. New York's traditional serif look anchors the card with something classic, while Selina Rockin with its relaxed cursive relays an understated feel.
Christmas Monochrome – Red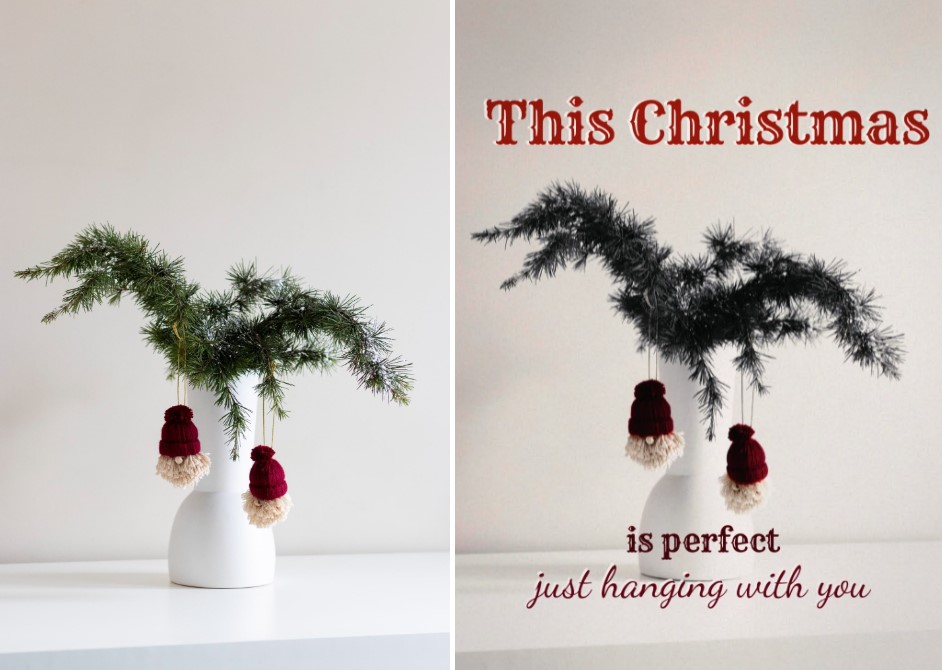 Monochrome is a versatile Christmas card category that you can take in a minimalist or maximalist direction. Of course, monochrome can be any color but this year, it's all about the primary color red. Whether that's most of the card being covered in red or just the AirBrush Text Fonts being in this hue. Dancing Script and Rye again pair wonderfully with their contrasting styles. Ornate Rye help dress up the card while Dancing Script is a bit more relaxed. Use them together or separately as per your tastes.
Hygge

Hygge is a Danish concept that's based on feelings of security, appreciation and togetherness with others. It's come to represent an aesthetic of neutral tone and anything associated with the word cozy. This style is a perfect Christmas contender, especially when enhanced with the Amatic SC and Arizona. As a bonus, the Corben font also works really well with a Hygge Christmas card and the cozy vibe it embodies.

Done and dusted! In tandem with our other tools, you can create beautiful Christmas cards with AirBrush Text Fonts. Try out the different style categories based on the recipients and let your imagination take it from there. AirBrush, the easy photo editor, has the tools that help you dip into trends while giving enough space for customisation. Tag your Christmas card creation with #AirBrushApp and then follow us @AirBrushOfficial for the latest tips, tricks and hacks.