What's better than a fresh 2 death manicure? Probably nothing. Getting out to the salon these days can get pretty tricky and sometimes you just want a pop of color for that one moment without the full commitment of gels. Knock knock, who's there? The answer to your nail prayers. The digital manicure is here to give you poppin', fresh, chic, and gorgeous nails all with a couple swipes and some tapping. Ready to get your nails did? Let's go!
No Press On's Required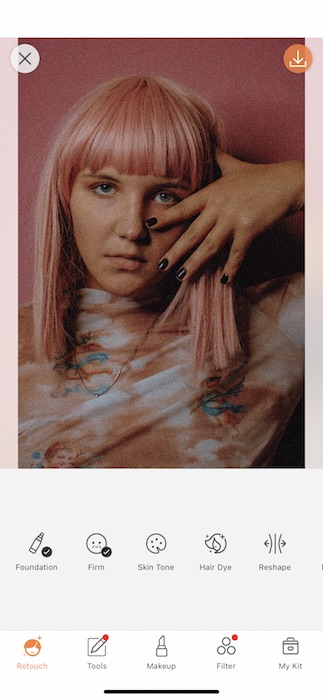 Picking a color to commit to, the removing of old polish, the waiting for the new polish to dry UGH! Such a pain. Until now..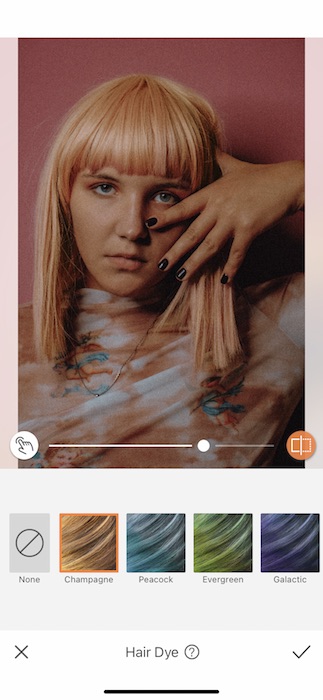 The Hair Dye Tool will automatically detect your hair and apply Dye to it.
We'll need to remove the Dye from your hair first.
Tap the Fine-Tune Feature on the bottom left hand side.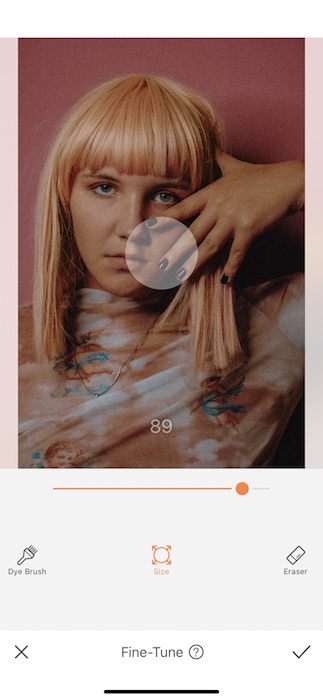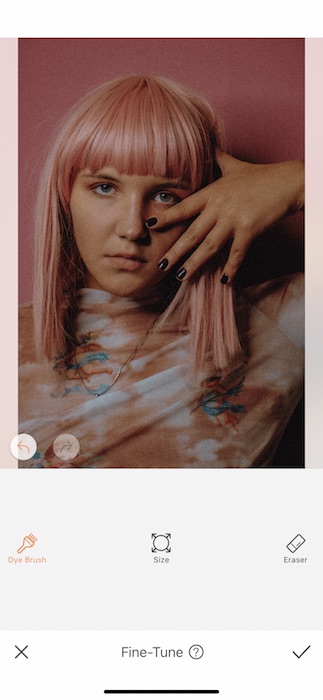 You will then zoom in to your nails to begin the manicure.
It's easer to do one nail at a time.
Adjust your brush size to fit you needs.
Begin to swipe across the surface of your nail.
If the Dye color you previously selected doesn't show very much continue to apply and you'll be able to switch between colors once you save your changes.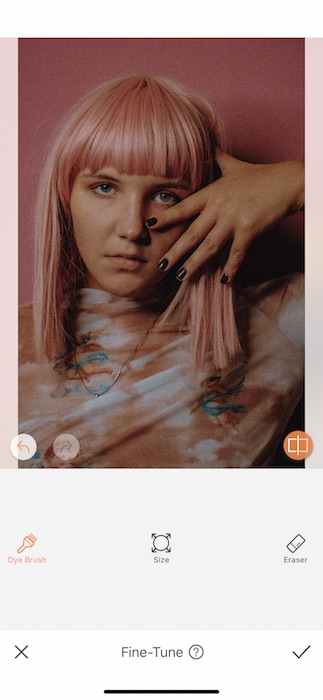 Once you've finished applying your polish/dye you can start switching between colors to find your perfect shade. Or shades! Change it up as much as you'd like.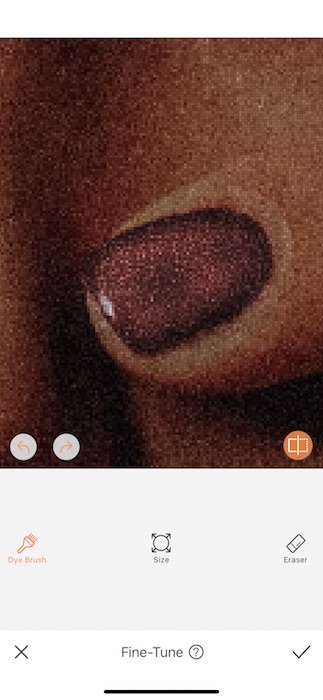 Just like in real life, you might need to apply a second coat to this manicure.
Simply tap your Fine-Tune feature like you did before and give each nail a few more brushes.
If you find that you've painted outside the lines you can tap the Eraser Tool to clean it up.
Tap the check mark to save your manicure!
No Filler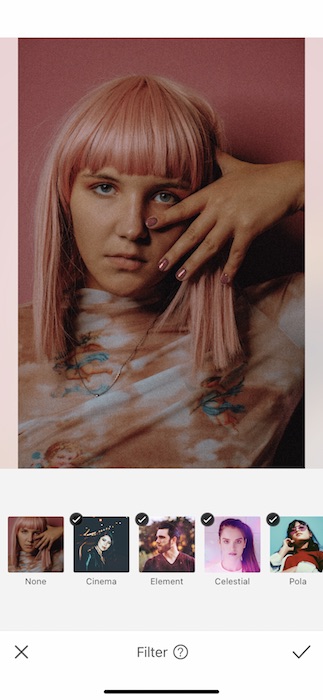 We wouldn't dream of going through all this manicure trouble and not add a perfect Filter.
For our bubble gum dream we're going with Vesta from the Celestial Filter Pack.
Use the center toggle to adjust the strength of the Filter.
Tap the check mark to save your edit.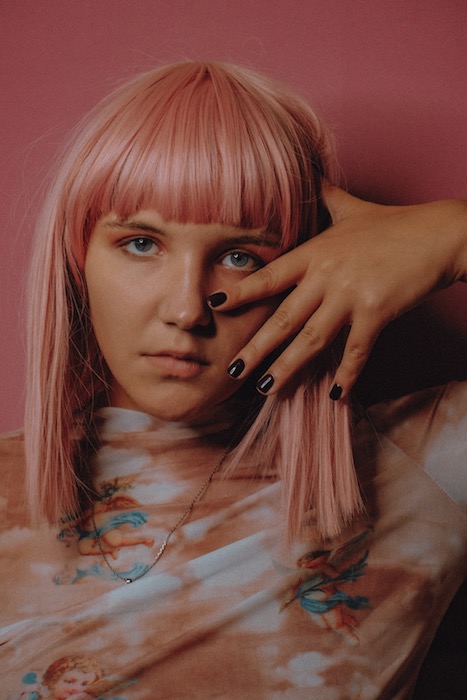 Why do we feel like we should tip you? Amazing job! Now you can make sure those nails are poppin' in every pic! Show us your creations! Tag #AirBrushApp on your next nail post and AirBrush might feature you on their IG account @AirBrushOfficial. Now get out there and get those nails right!