The times roll on but food pics never fall out of trend. Whether it's your own creations or your adventures in dining, let your photos be as inspirational as possible with an AirBrush edit. Create a flawless foodie edit with these tools from AirBrush and make each pic a mouth mouthing masterpiece.
Enhance

Enhance brings you an essential set of editing tools to level up your foodie pics. Create a flawless foodie edit by fine-tuning the contrast, the highlights, the saturation and so much more.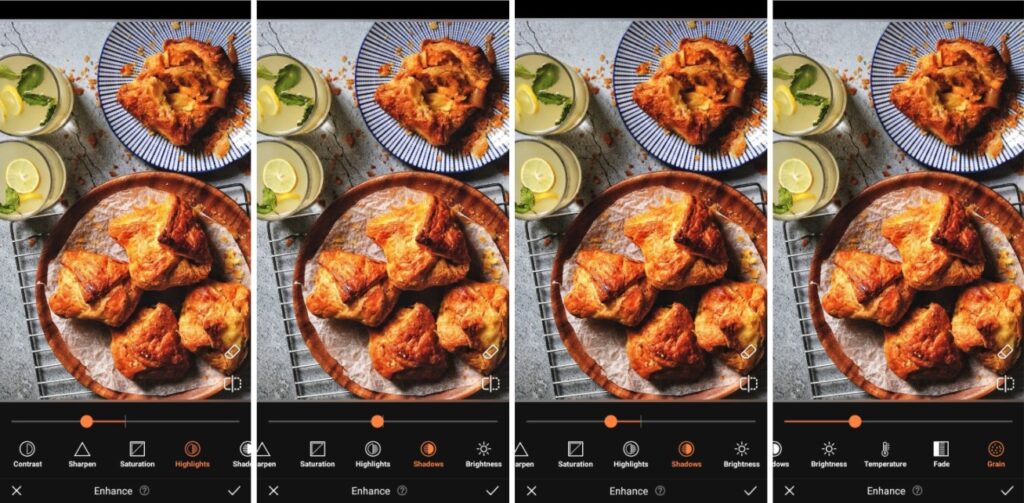 Stamp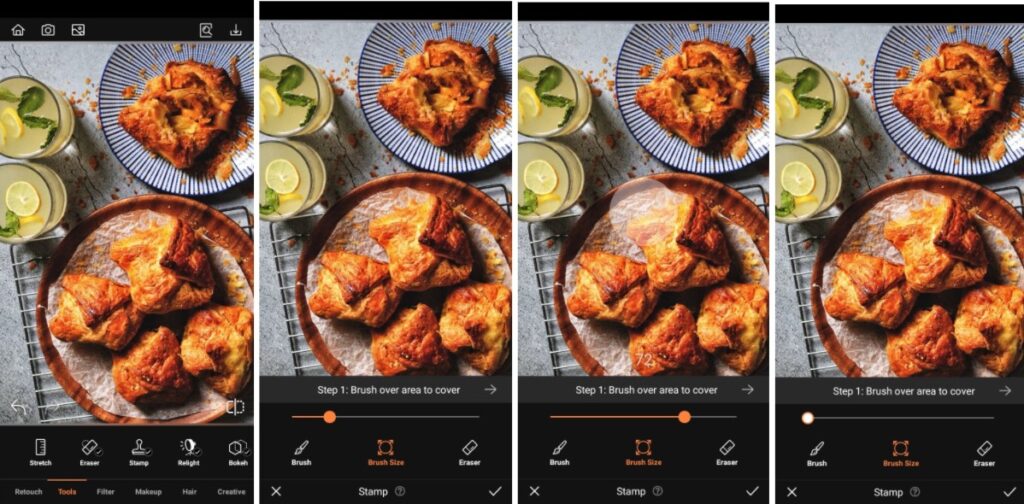 There's a time and place for rustic presentation but if you don't fancy crumbs in your pic, the Stamp tool will have you fixed up in a jiffy. Use Stamp to eliminate wayward crumbs and garnish in a one-two step to get you closer to a flawless foodie edit.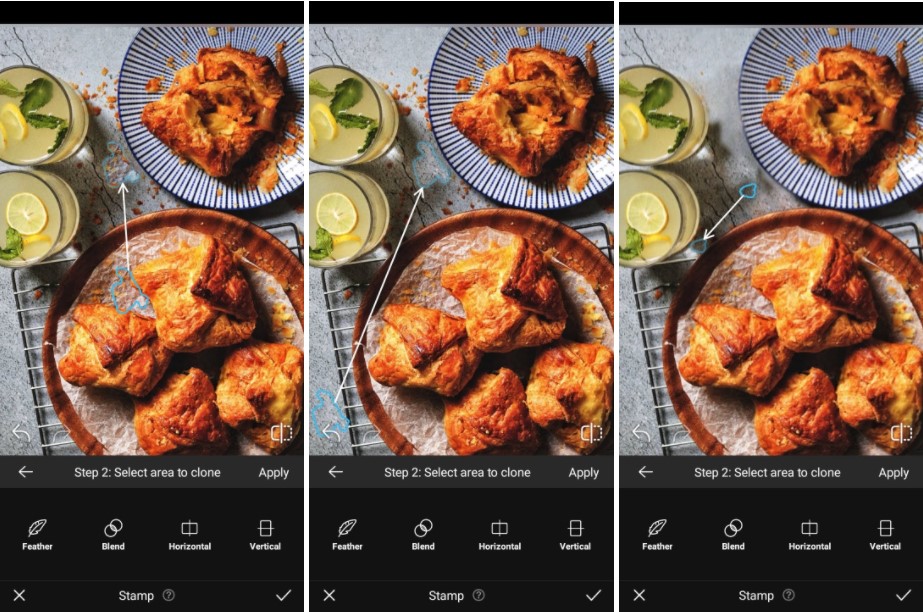 Resize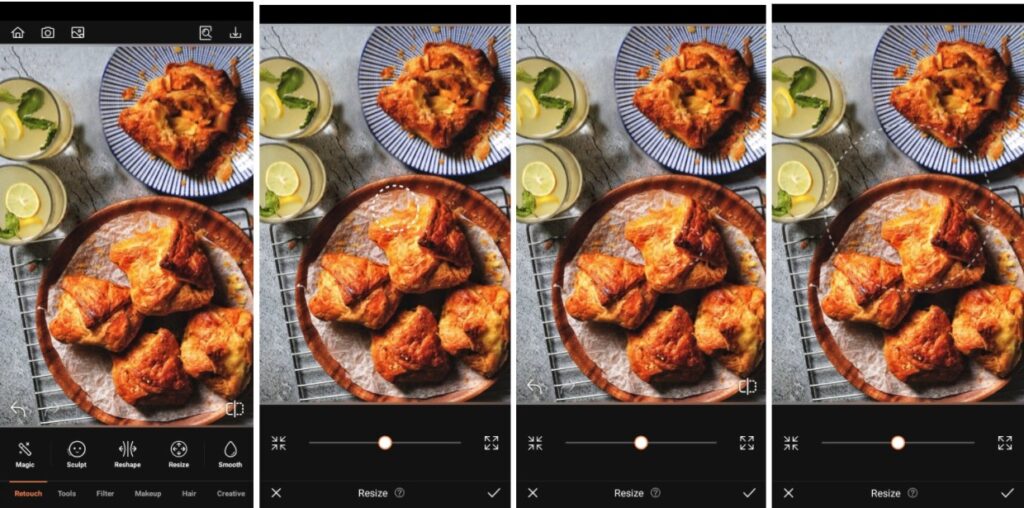 The Resize tool can help tantalise your followers but adding a swell to any part of your plated meal. Saucy ravioli, spicy dumplings or even fruity sorbets can be transformed into a flawless foodie edit.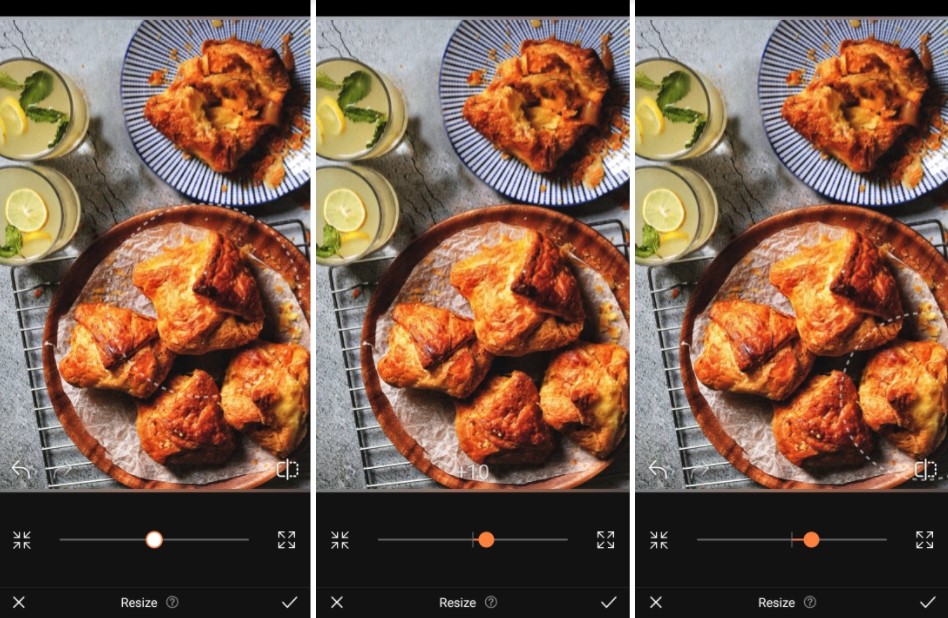 Foodie Filter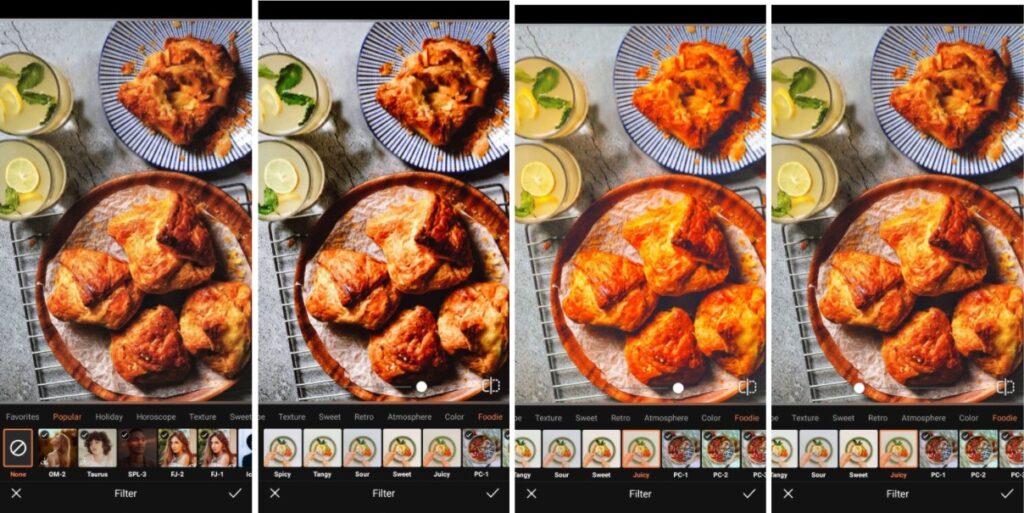 And finally, a filter is going to be the flourish on your dish pics. A flawless foodie edit, wouldn't be complete without one of our Foodie Filters that'll make any plate look delectable.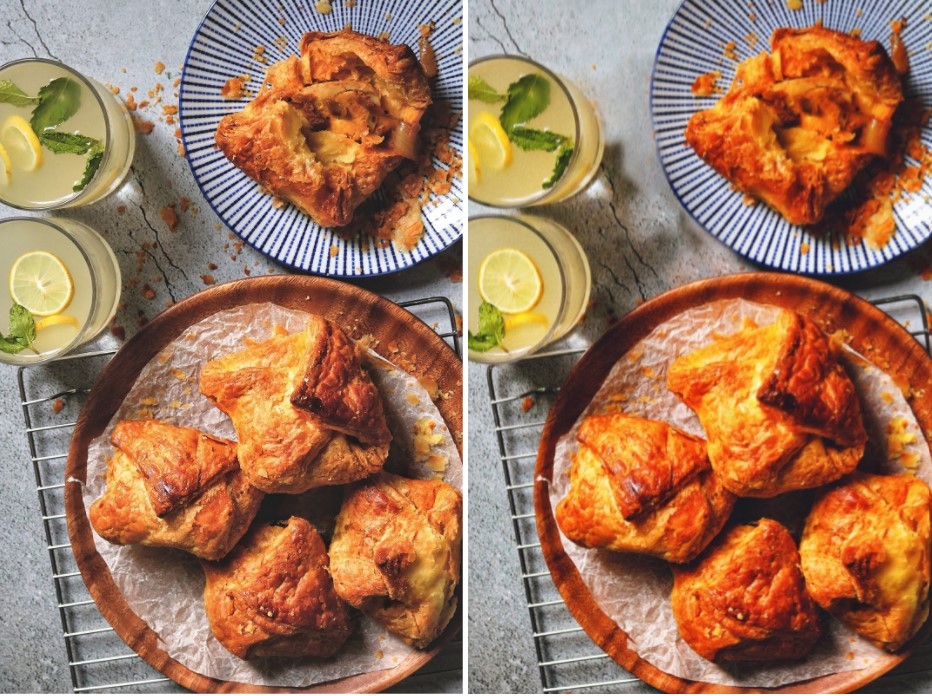 Are you drooling yet? Graphic, we know, but we wouldn't blame you with how scrumptious this flawless foodie edit looks. Use AirBrush, the easy photo editor, to elevate your foodie photos to a gourmet level. Once you post, tag them with #AirBrushApp so we can find them and then follow us @AirBrushOfficial on Instagram to get our latest tips, tricks and hacks.