It may be cuffing season but that doesn't mean there ain't some wrongdoers out there. Whether a frenemy or an ex, some people deserve to pay for doin' you dirty. What better way to take the high road than by posting a vicious revenge selfie. That's right, a selfie that says remember this? You can't have it! We're going to cover the three best ways teach those bad guys a lesson. Don't bother warming up, these selfies are best served cold.
1. The Look Back
The look back is the perfect pose for a revenge selfie. It's a perfect example of you being on a course to success and happiness and taking one last look at what you're leaving in the dust. To master the look back pose you first want to make sure you're somewhere that makes you look very busy, very important, or very popular. You'll then want to create some hustle and bustle with the Prism tool. Find the prism tool in your tools tab. Once you've opened the prism tool you can drag the focal point to go right around that gorgeous face of yours. You can then use toggle to adjust the strength of the tool.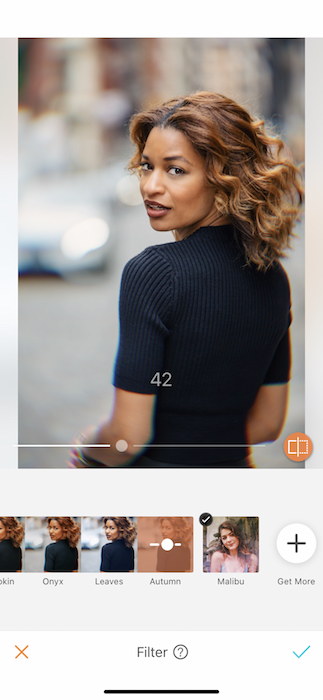 Once you've made sure the focus is on how much better you're doing now without them you can give yourself a sassy filter. Considering that we are in the middle of fall, the Autumn filter is a gorgeous choice to make you look radiant as ever. Radiant = Revenge, amarite ladies?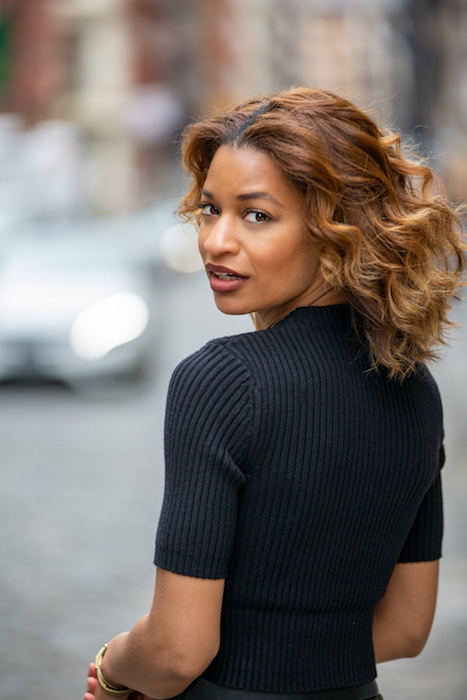 2. Kill'em with kindness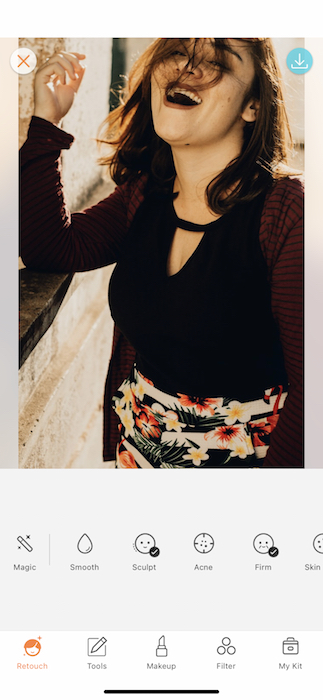 Nothing shows how unbothered you are like a smile. We suggest many revenge selfies showing off those big, pearly whites but first we must make sure they're bright. On the Retouch tab you'll find an incredible tool by the name of Whiten. With the whiten tool you can take any surface from dull to bright white with a tap of your finger.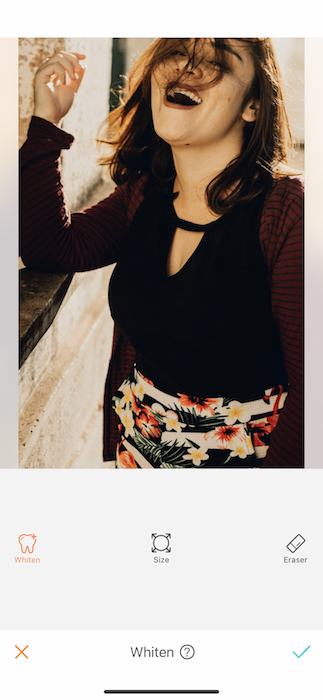 When opening the Whiten tool you'll find three options: Whiten, Size, & Eraser. The first thing you'll want to do is tap the size icon and adjust the size of the brush to fit your needs. You'll then want to zoom into your smile as much as possible to make sure you get those details nice and sharp.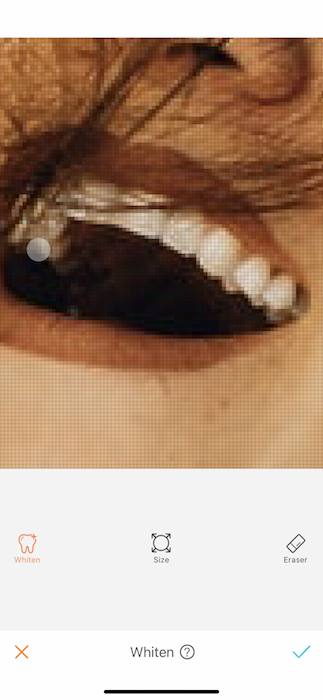 All you have to do is pretend you're brushing those chompers with your fingers and drag across that beautiful smile. You'll instantly see your teeth brightened to cover girl status. While you're at it you can use it on the whites of your eyes, maybe your white tee, or even clean up those scuffed, white converse. Anything goes!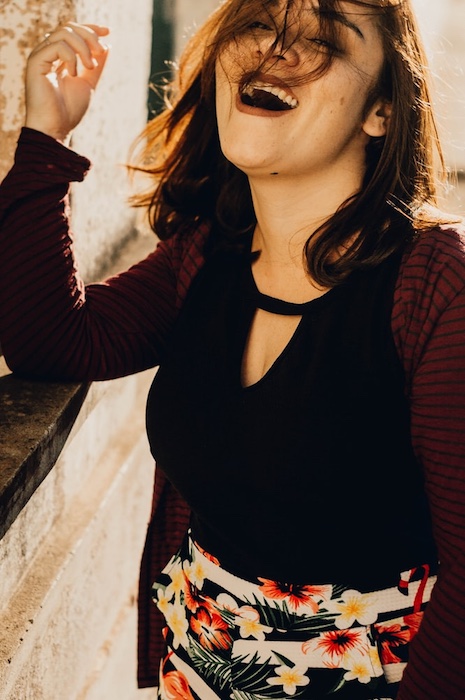 If this doesn't say I'm having the time of my life without you I don't know what will
3. Erase the fool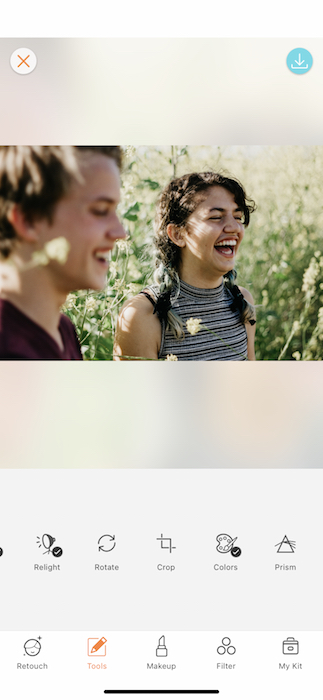 We definitely saved the best for last. Sometimes a picture is perfect except for that ex sitting on the side, ruining it completely. Well, have no fear, the Eraser tool is here! That's right we're gonna say boy, bye to that unnecessary part of the picture and salvage an otherwise perfectly good selfie. We're going to start it all of by finding your Crop tool.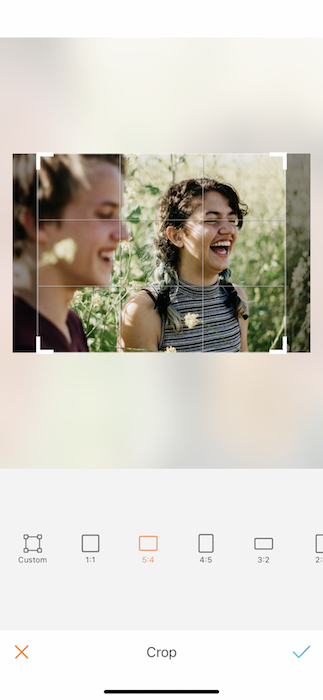 The crop tool comes with preset ratios that work for any photo needs you'll have. 5:4 is the perfect instagram proportions. Tap on the 5:4 ratio and drag the corners of the selected area to center your beautiful face.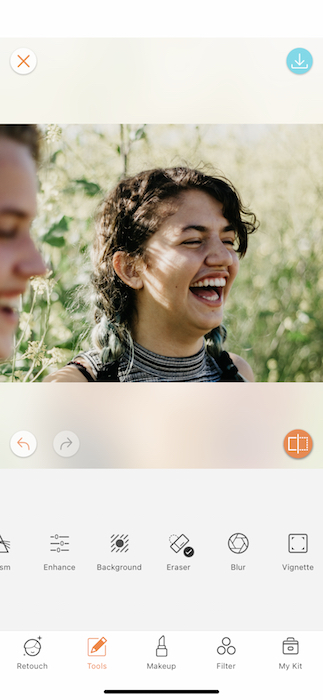 Tap the blue check mark to save your crop. You'll now see that we have taken care of most of the problem but we've still got a lil somethin' to shave off. Now we'll be enlisting the help of the Eraser tool. Find it in your Tools tab and adjust the size of the brush to fit your needs.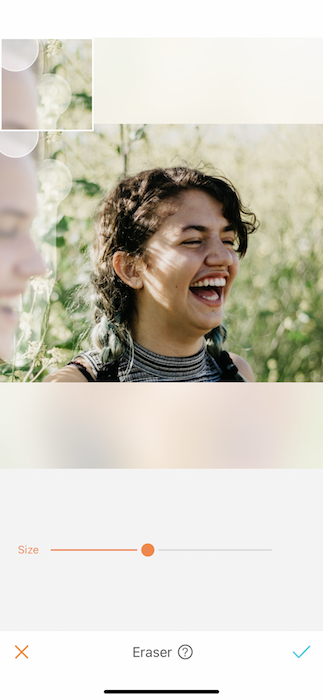 Drag the brush around the area you need to erase. BAM consider this revenge selfie saved.
The eraser tool uses pieces of the image around the area you're erasing to fill in that deleted space so make sure you're image has plenty of negative space to pull from.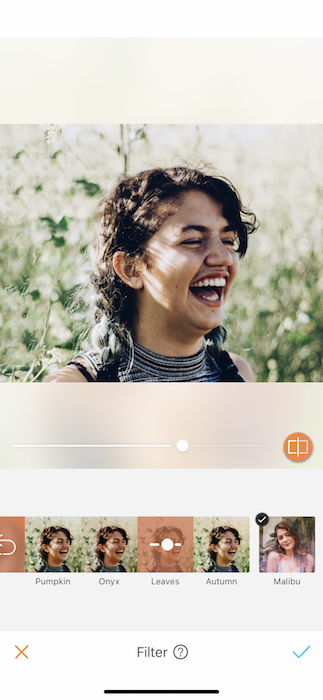 Of course no revenge edit is done without the perfect filter. Here we'll use the Leaves filter from the seasonal Fall filter group.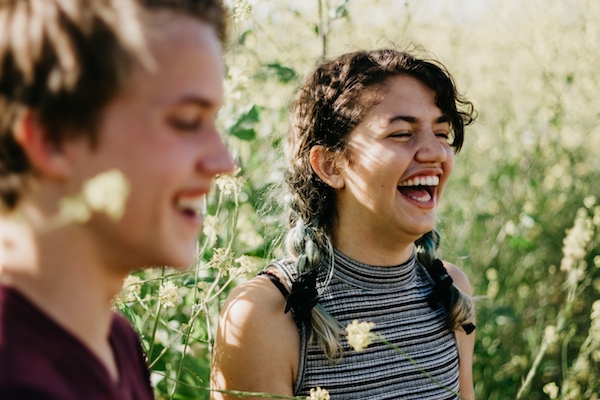 What better way to let someone know you're doing just fine without them than by showing them that you're literally doing just fine without them! Now that you're ready to serve up some selfie revenge make sure to upload your Airbrush photos and tag #AirBrushApp on Instagram to be featured on our profile, @AirBrushOfficial.