If you want to get technical on the matter, there are many ways to take a professional picture. Yet, if your passion is taking pictures and using the AirBrush app to edit them, then this is the post for you.
Tools
The angle of a photo can change the perspective of an image by a lot. For instance, you can do close-ups, wide shots, the bird's eye, and so on. However, it doesn't always have to be so complicated.
Three different tools in AirBrush will allow you to create better-angled pictures. Even if you have the knowledge or capacity to take exquisite photos, you can't always control external factors.
Revive
A lot of pictures get lost in darkness, either because there wasn't an appropriate setting or there's a lack of knowledge to work with external factors.
If your face came out very dark in a picture, the Relight tool will save you from this typical yet very significant detail! Important note: This tool only works for the face, if you want to relight other areas of the photo, you will have to use the tools under the Enhance tab.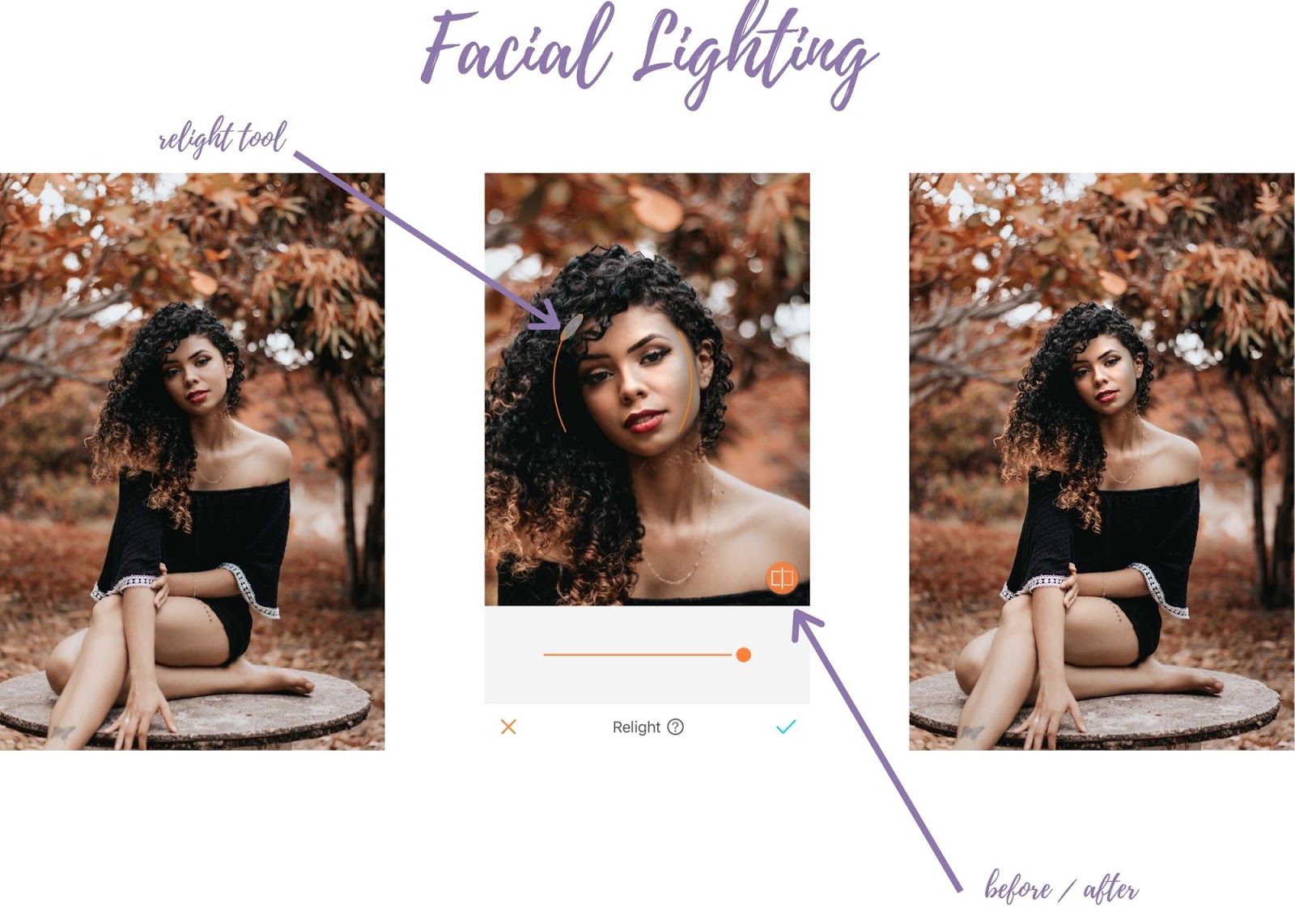 When using Relight, we recommend you zoom in to the face, so you have better control of the tool. The gray circle can be moved within the two orange lines and will determine where the lighting will be placed on. Once you have chosen the area, zoom out, and use them before and after icon to check if you like the lighting. Repeat until necessary.
Trim
Crop out the undesired areas that take away from your photo. Sometimes when taking a picture, it's necessary to widen an angle, so you have more options when editing. When it finally comes to altering your image, you can cut out the areas that no longer serve you.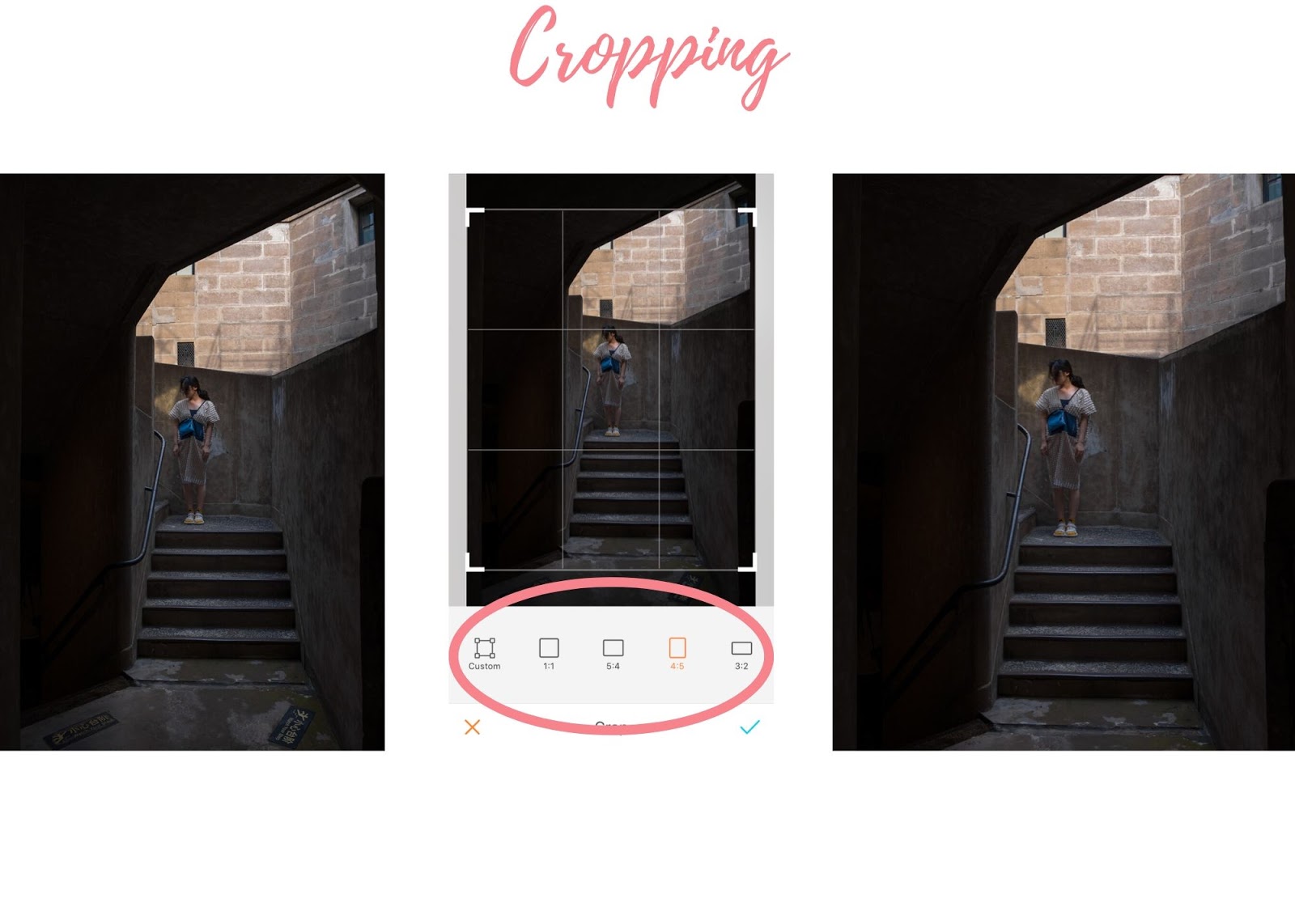 The tool has five options for you to choose from, depending on what angle you want to give your picture, each option will modify it differently. If you notice from the image above, the Crop tool completely changed the perspective of the photo without drawing away from the original idea.
Obscure
Background noise can create messy pictures, other times it does not. But when it does become necessary to blur out the distractions, the Bokeh tool will be your go-to option.
You have five options under the Bokeh pallet, each allows you to play with the shapes around the photo so only certain areas are blurred out. You also have the sliding bar to intensify or decrease the effectiveness of the tool. If you want to have maximum control, it is better to use the Smart Select and brush across the areas you do not want to blur out. Zoom in or use the magnifying tool on the top left for better control. Erase and repeat as necessary.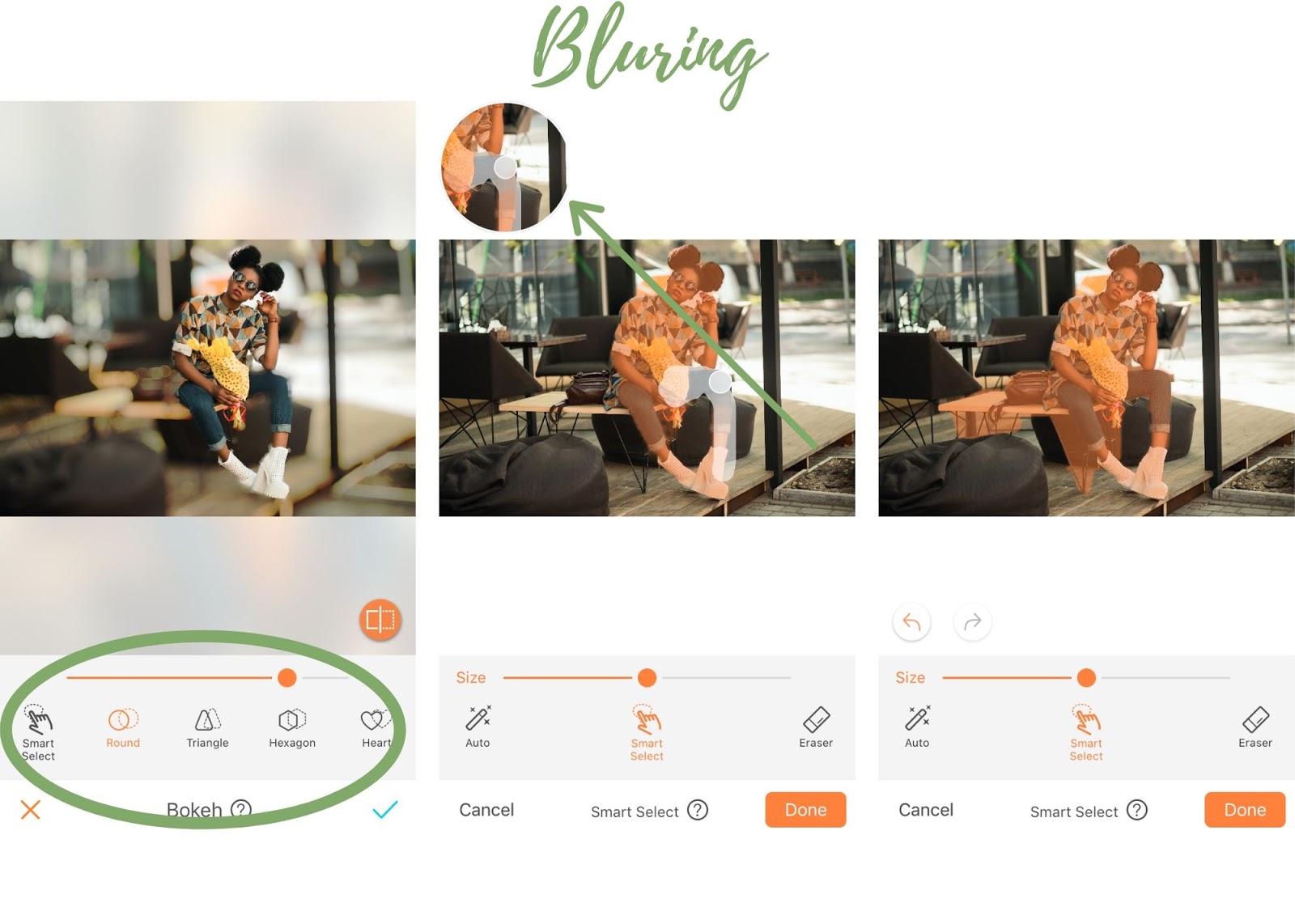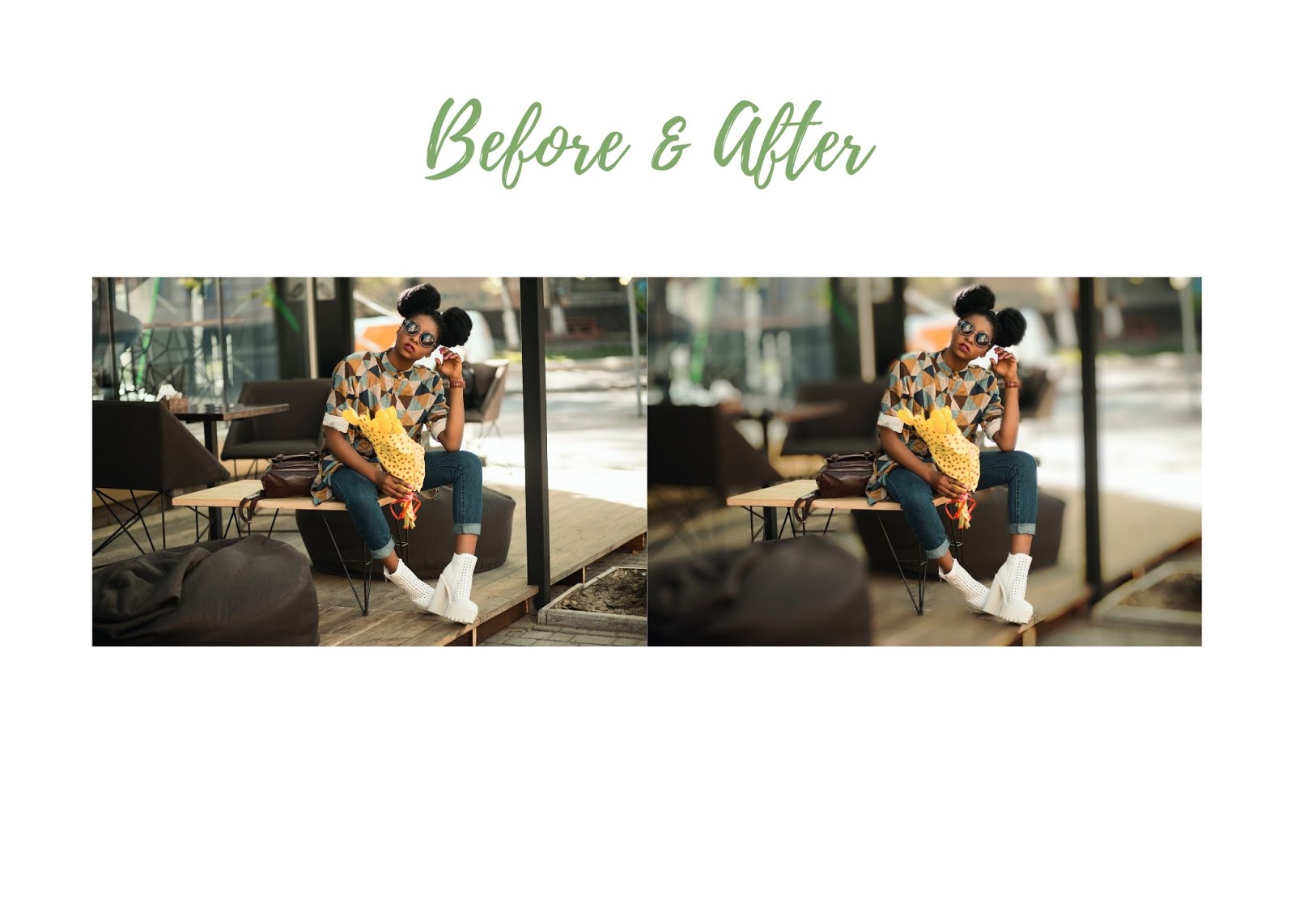 If you are interested in learning more about camera angles, there are a lot of articles that you can read. These tools on AirBrush are meant to facilitate your editing desires and to allow you to create professional looks without having to purchase an expensive program.
We hope this serves you for the next time you need to edit your pictures. If you need more inspiration, don't forget to check us out @airbrushoffical!