The world is opening back up and with that comes a lot more travel and travel photos to edit. In case you're out of practice, AirBrush has put together a simple edit using some essential tools to get your #flightsnotfeelings vibes back in full swing. Follow the steps to create your own #wanderlust edits and inspire your followers to do the same.
Enhance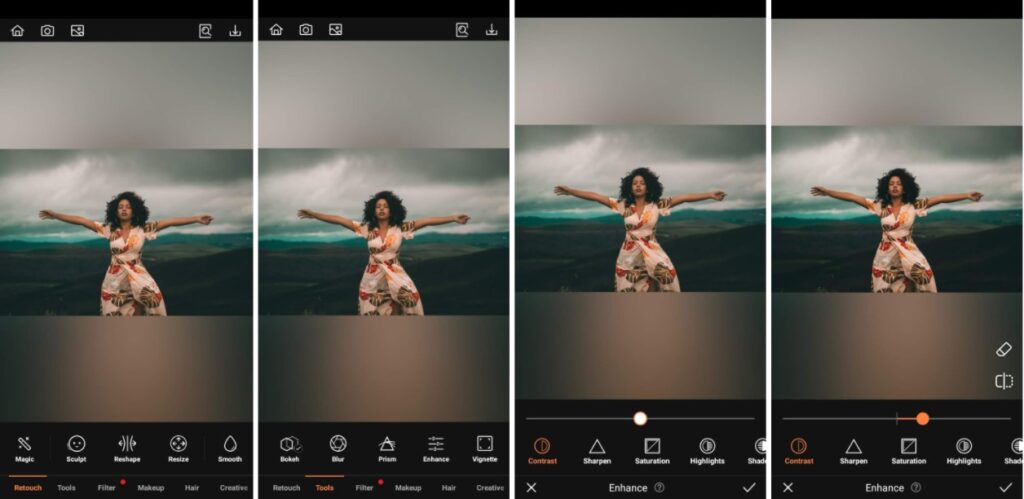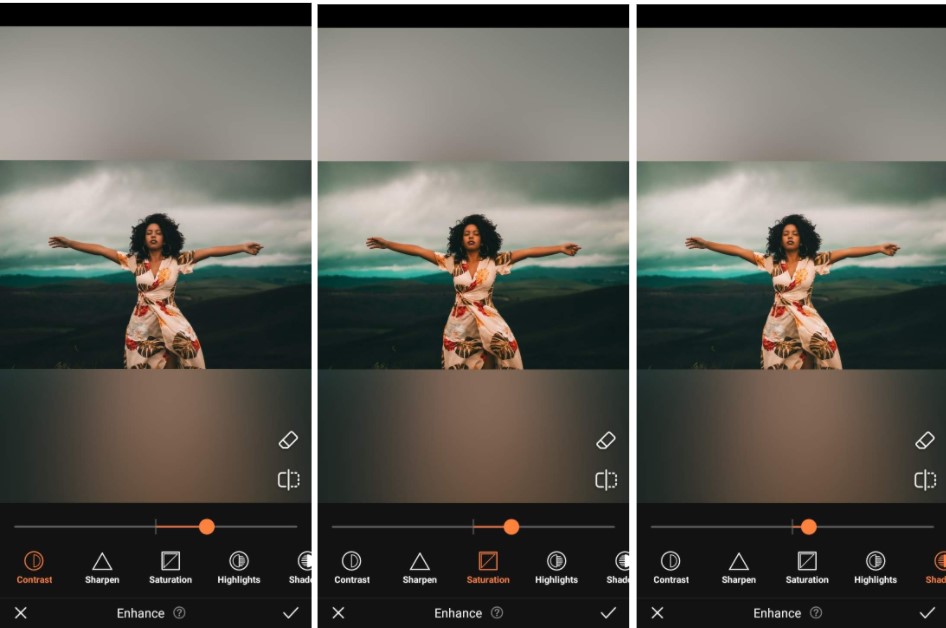 Enhance takes you back to basics with the fundamental editing tools we all started out with including Brightness, Saturation, Contrast, just to name a few. And a basic tool like this comes in very handy, especially for phone camera photographers. If you don't have the time or equipment necessary to maximize your shots, it's best to start with a simple tool to highlight the elements in your travel photos.
Crop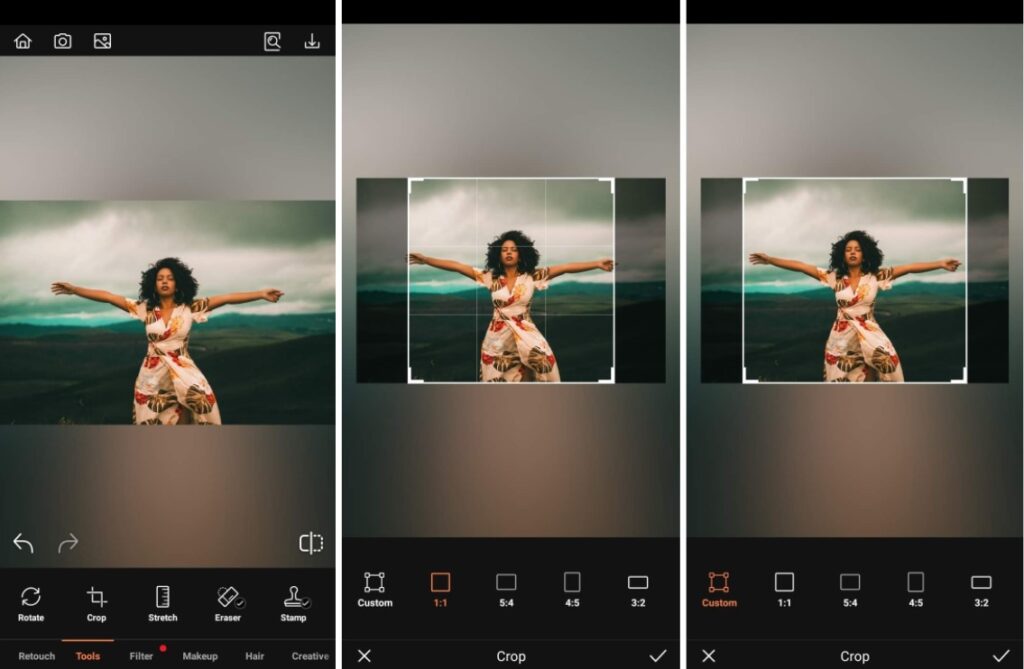 One of the major obstacles for travel photos is the unintentional capture of photobombers or some unwanted facade ruining the tone of the shot. To help get you past that in your travel photos, use the Crop tool to eliminate unwanted elements. It's as easy as sliding your finger across the screen. Choose from preset crop ratios or go for a custom crop.
Stretch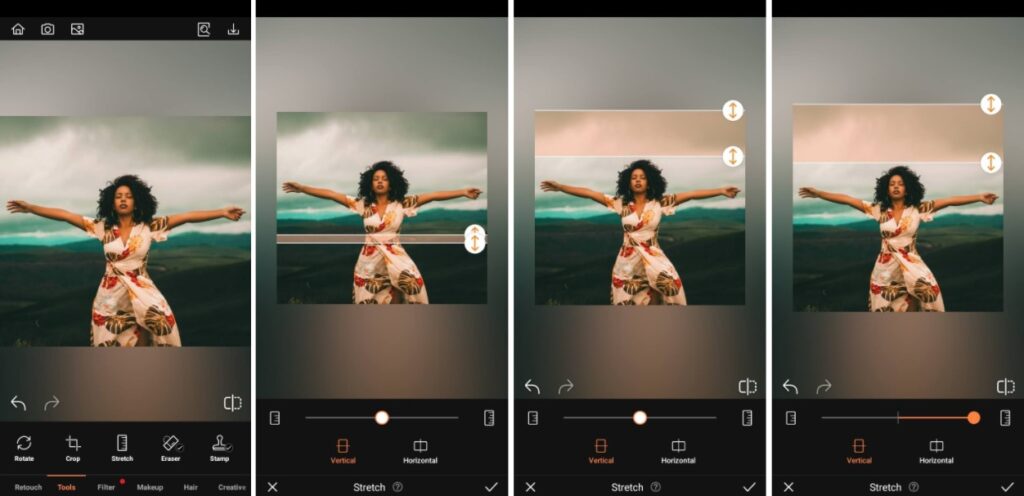 You may find that you want to enhance a photo with a contraction or expansion that can help give a better perspective to your travel photo. The Stretch tool allows you to vertically or horizontally expand or contract sections of your photo to improve the aesthetic scale of the pic.
Filter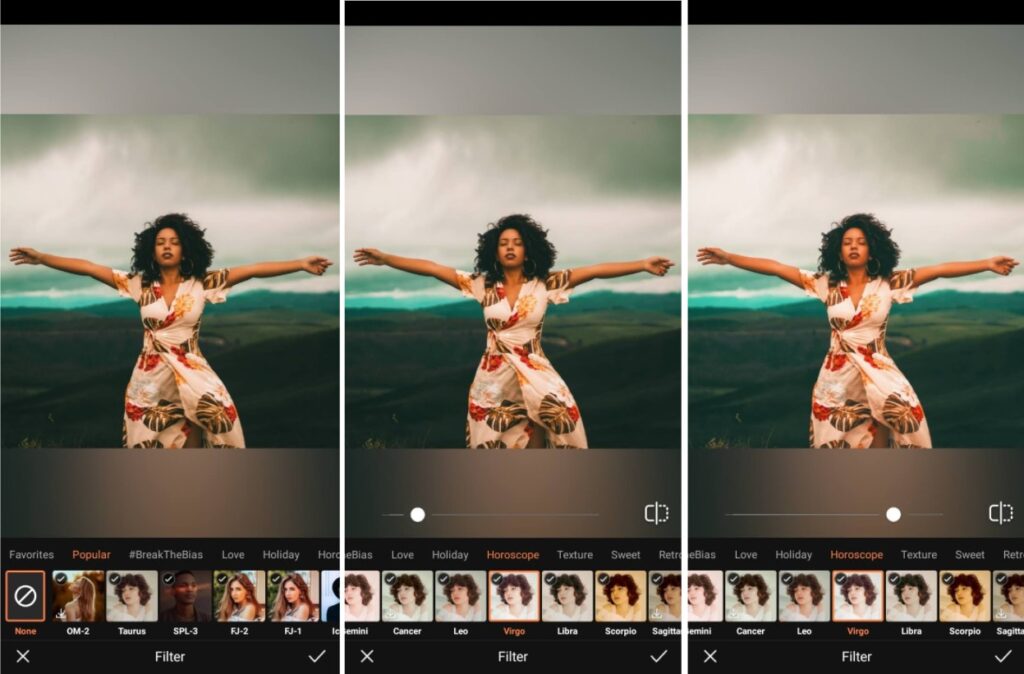 An AirBrush Filter is our favorite last step and they work perfectly with travel photos. We've got scores of options that you're bound to find the perfect one to convey the same feeling you had when you were traveling. Whether you're in the market for something lush and saturated or dark and moody, there's a filter for every pic you edit.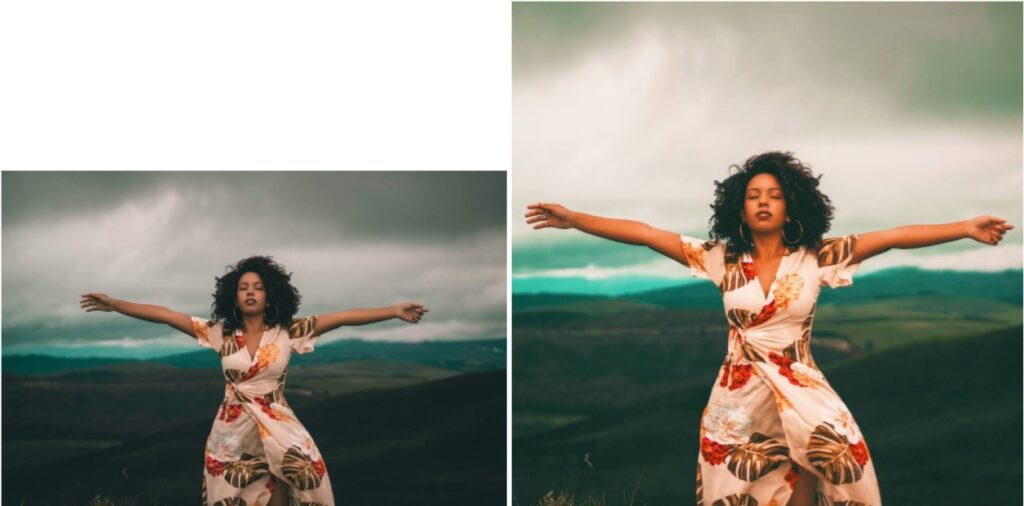 Once you get your photos uploaded to AirBrush these simple steps are all you need to get your travel photos looking their best. Rely on AirBrush, the easy photo editor, to always have the simplest and most impactful tools to edit your photos. Once you post, we can't wait to see them so use #AirBrushApp to tag your photos so everyone can find them. Then follow AirBrush over on Instagram @AirBrushOfficial for our latest tips, tricks and hacks!