No one complains when they have Monday off, especially if there's something to celebrate! Almost every American, or every person living in the USA, enjoys Labor Day with some BBQ and a pool party. Some take advantage of the three-day weekend and take a quick trip, others just hang out and enjoy an extra day to be lazy.
No matter what you are doing on your day off, you're more than likely to snap some pictures and share them on your social media. However, don't forget to make some neat edits on AirBrush before you upload them!
Eye Catching Filter
If you look through the #LaborDay hashtag on social media, you'll notice many of the pictures look the same, meaning you want to make sure yours stand out from the rest.
Having a pool party? Here are some unique and cool edits to add to your photos with AirBrush, the idea is to get more vibrant colors reflected on the pool water.
The Cosmos filter can give your photo an awesome, warm, and end-of-the-summer feeling to a picture that already has a lot of blue in it. This filter under the Celestial package creates some purple and pastel hues that make your photo an eye-catcher!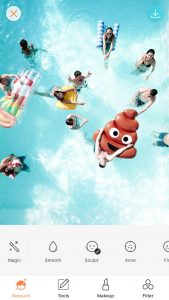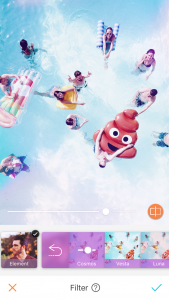 Enhance your BBQ
Fancy up your Labor Day meal with some editing tools in your AirBrush app. Don't forget the idea is to make your posts stick out more than the others! No matter what you cooked at your holiday BBQ, the Enhance tool will make your food look more appetizing.
A simple trick you can try is increasing the Contrast in your image. A little more can go a long way. As always, you can mix and match between all the tools until you get the color you are looking for.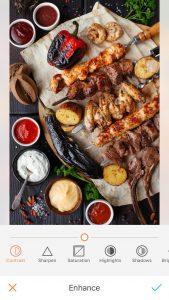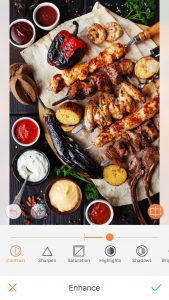 Three-Day Travels
Long weekend equals the perfect quick getaway. While most would rather stay at home and enjoy friends and family time, some like to take advantage of an extra day off from work to visit a new place. If this was you, make the most out of those vacation photos and edit before sharing them!
Running around all day to catch the subway or walk to nearby attractions could make your makeup fade out, the good thing is AirBrush always has your back! Before uploading your pictures, quickly click on the Makeup tool and add some color to your face. If you want a little bit extra, the Vignette tool will give it that cool edge, literally.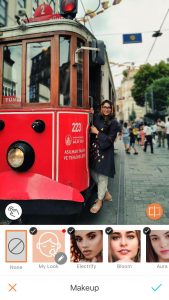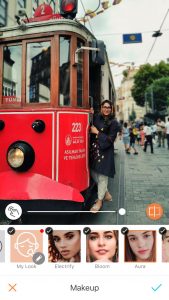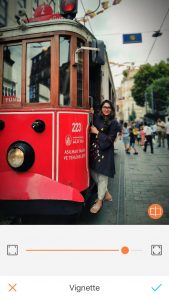 Whatever your Labor Day plans were, AirBrush has anything and everything for you to make your holiday better.