Summer vibes are slowing down, and it's Virgos turn on 2019. Therefore, it is time for us to focus our energy on getting things done rather than just talking about them. Virgo is ruled by Mercury, the planet that rules the intellect, which allows us to clear our heads and organize ourselves for the new season. From August 23rd to September 22nd, all the attention should be on improving ourselves. Here are some tips to get ahead with AirBrush!
Makeup that reflects Virgo
Virgo season is perfect for a time of self-reflection and implementing changes. The summer was full of emotions with several planets in retrograde and two eclipses. AirBrush has many options for us to incorporate these changes into all of our upcoming ideas. One of Virgo traits is their bright, earthy, and calm emotions. They are influenced by colors like sapphire, emerald green, and soft yellows. Incorporating these tones as we edit our pictures will call in the current zodiac energy.
Another known Virgo attribute is their femininity, sensuality, and affection. The Makeup tool that AirBrush offers help to bring those three components out!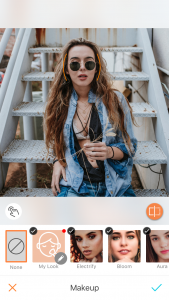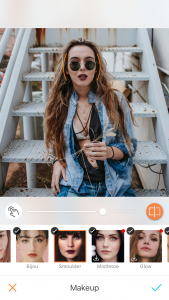 Virgo like Filters
Virgo is a relentless perfectionist, loves to cook and work with his/her hands. If we like to do projects that involve crafts or handwork, now it's time to shine bright! Consequently, we will wake up energized and feeling fabulous with all the creative spirit in us, therefore, we must embrace the opportunities that arise with it. The great thing is the Enhance tool on your AirBrush app will bring perfection to life.
Are you in love with a Virgo, are you a Virgo in love? Then, it is the month to display all that affection. Even for those of us who are not Virgo, we could indeed still edit our photos to show all the love we have for that special someone. The Blanch filter under the Earthy filter package on your app could be a perfect option to enhance the emotions.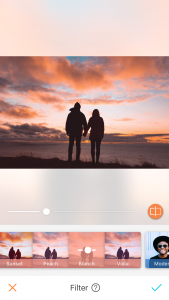 Reshape
This astrological season reminds us to show up for ourselves and putting our well-being as a priority. Having productive day-to-day, staying physically active, and eating healthy is a must. However, we have to remember that our inside is a reflection of the outside and vice versa. How could Virgo display it all through this month? Reminder, this is the month were our creative mind is at its fullest!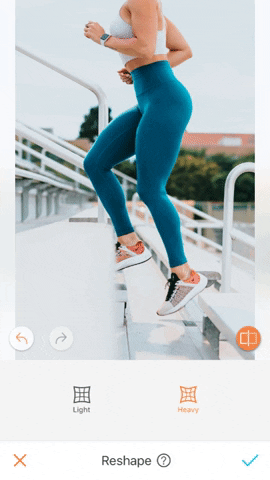 Last month we spent it partying. In other words, being a little too careless. It is time to wrap up the irresponsible behavior and get back on track. With school coming back or even the end of the year approaching, this Virgo energy will remind us to get our life together. It isn't always about having fun and putting those errands for some other day. We need to take the time to check in with ourselves and see what our current habits, ambitions, and short-term goals are. We must not forget that AirBrush always helps us tap into the present energy. Let us not forget, It is Virgos turn on 2019!