At AirBrush, the easy photo editor, our goal has always been to make the editing process as easy as possible for everyone – from amateurs to professionals. With hundreds of features available at the tap of your finger, there are so many amazing things you can do in a short space of time. Yet still, we upped the ante with My Kit, an incredible feature that allows you to make your go-to tools even more accessible! If you're new to the app, and aren't sure where to start, here are 10 AirBrush tools you should definitely save in My Kit.
Bokeh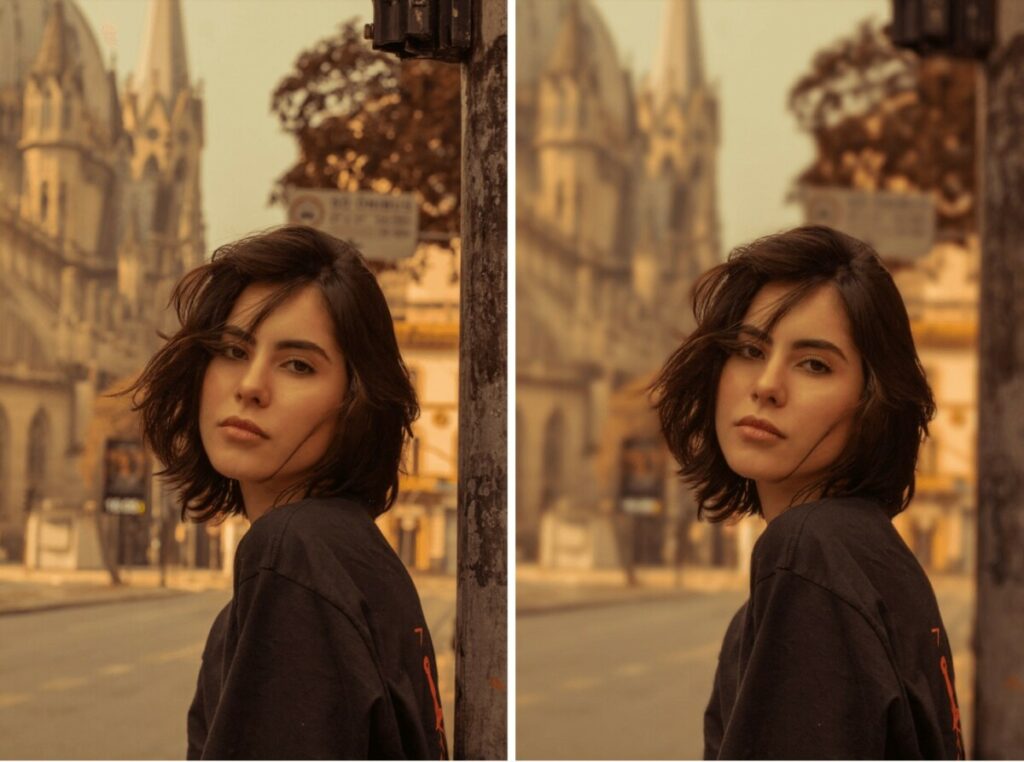 When it comes to giving your photos a professional finish, Bokeh is your go-to tool. By automatically blurring the background while keeping the subject in focus in the foreground, it does all the heavy lifting for you! Naturally, when it comes to AirBrush tools, we always take things a step further. So you'll be pleased to learn that our Bokeh-blur doesn't only come in a round shape, but it is also available in triangles, hexagons, and hearts as well! Now, doesn't that sound like a tool you definitely want close at hand in My Kit?
Enhance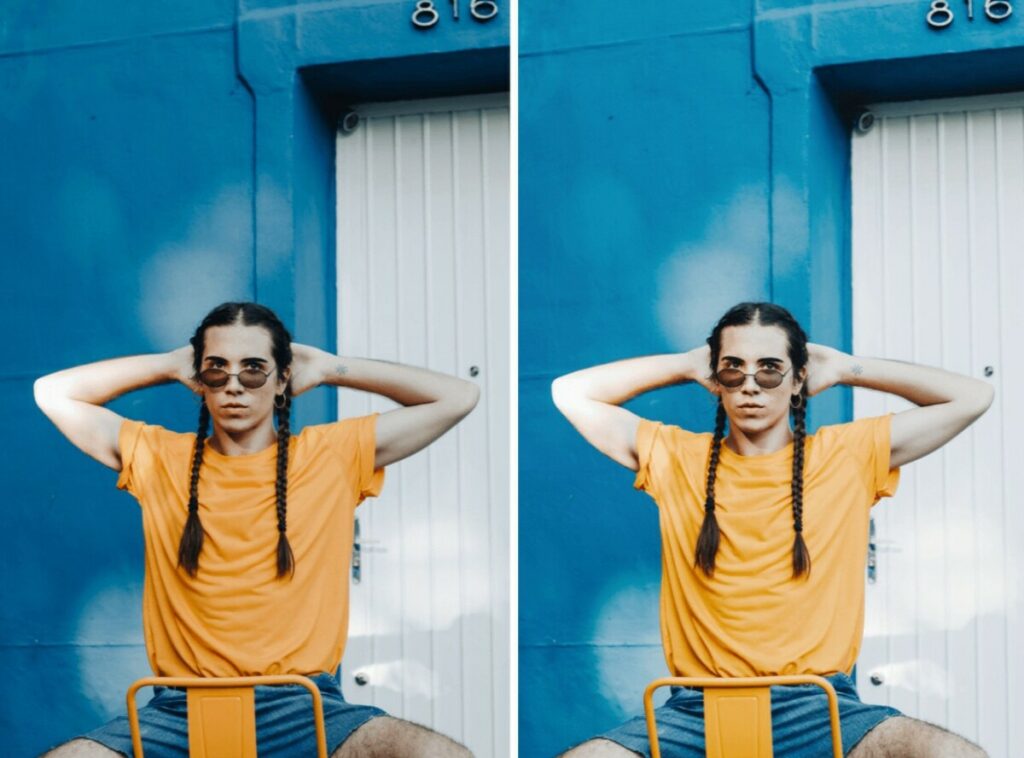 If there's one tool you'll be tapping into quite frequently when editing, it's the Enhance Tool. This versatile tool comprises 9 useful features: Contrast, Sharpness, Saturation, Highlights, Shadows, Brightness, Temperature, Fade, and Grain. With such a wide range of options, Enhance is definitely one of the AirBrush tools you want readily available in My Kit in order to easily modify the colors, tones, light, darkness, and intensity of your photos in just a few quick taps.
Crop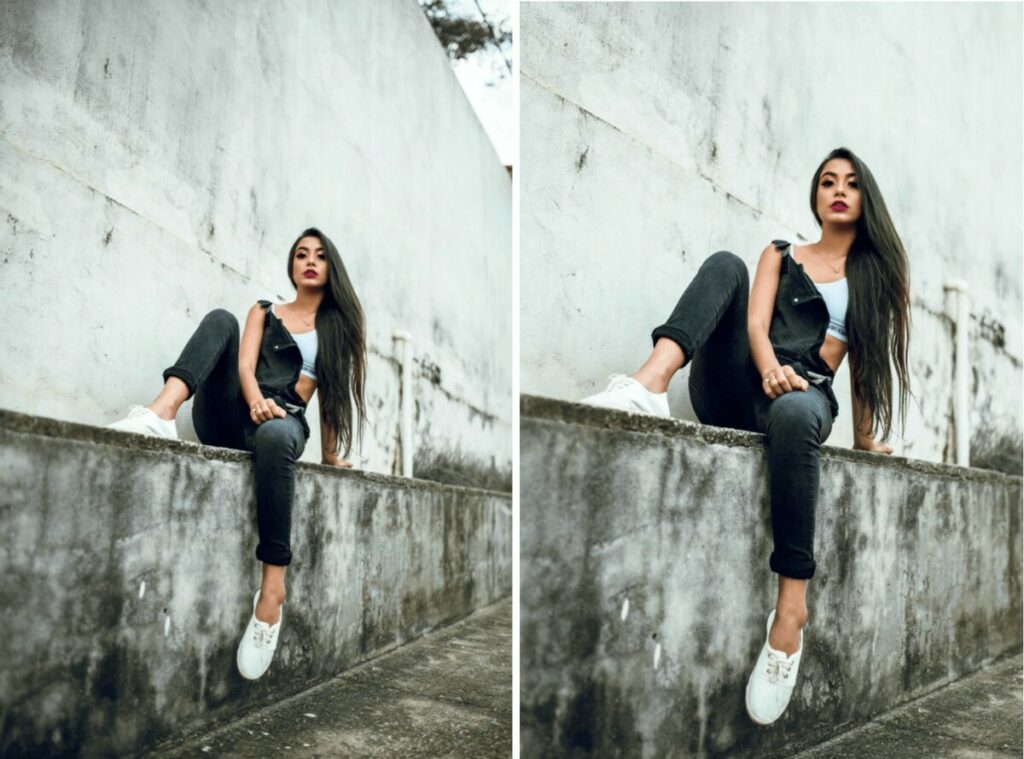 Who doesn't need to make a quick crop every now and then? In the photography game, there'll always be something you want to zoom in on or get rid of in a flash (no pun intended). The Crop Tool makes doing that incredibly easy! And saving it in My Kit means the process will be even faster!
Relight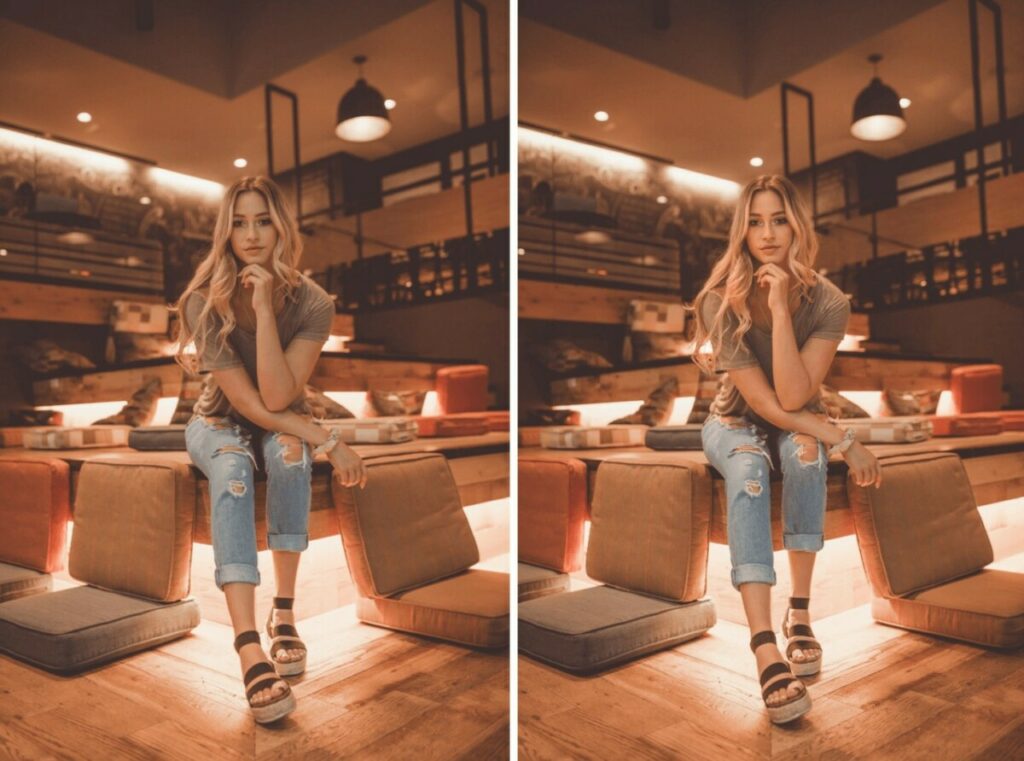 Sometimes you have a photo that's good, but it has the potential to be great, if only the light would hit our face just right. Enter: Relight, a tool that automatically identifies and illuminates your face with just the right amount of light. If that doesn't sound like a tool you need quick and easy access to in My Kit we don't know what is!
Makeup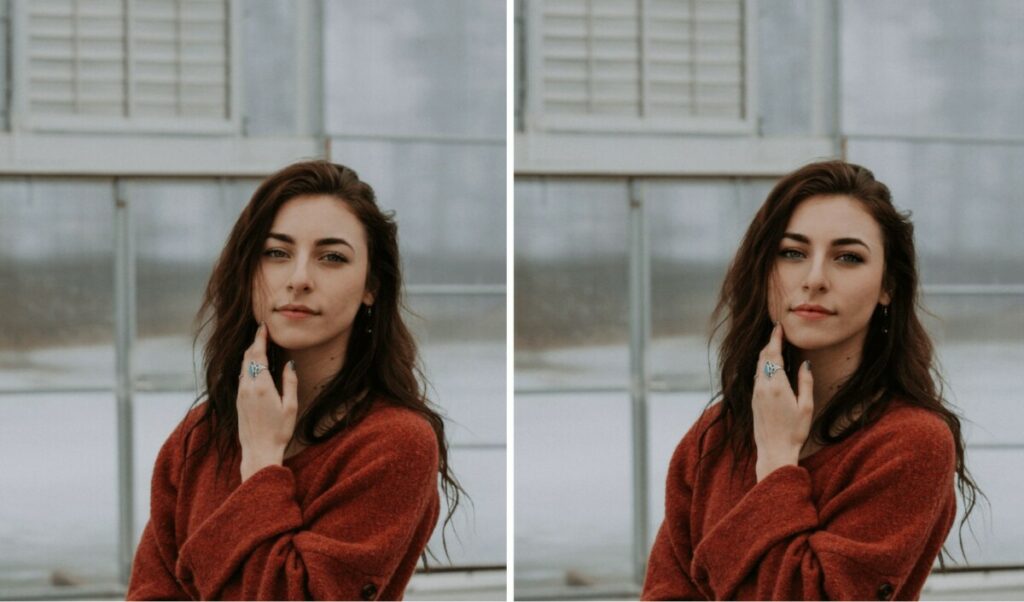 Keeping it real, we don't wake up #flawless every day. And on those days, it's nice to have a virtual touch-up close at hand. With just a tap of your finger, our Makeup Tool grants you access to dozens of gorgeous looks. Whether you're looking for subtle to sultry, our presets serve up options that range from understated to kaleidoscopic. Bonus: you can even build your own look with individual makeup elements! So yes, we definitely rank this among the top 10 AirBrush tools you'll want to save in My Kit.
Eraser

If magic wands were real, we'd want one to make unwanted objects (and maybe a few people *wink wink*) disappear. Well, we can't conjure up magic wands (unfortunately), but we did provide you with a sweet tool that allows you to erase literally anything from your photos! Just swipe your finger and Poof!, those pesky photo bombs disappear. And that's enough to make Eraser one of the AirBrush tools you absolutely need in My Kit.
Skin Tone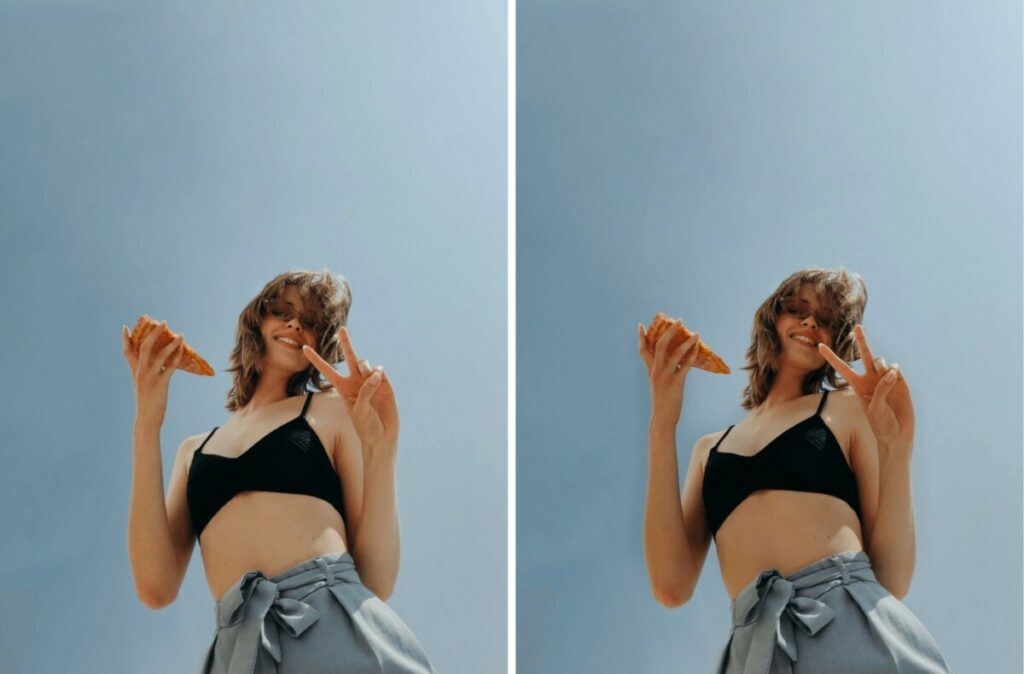 We love the skin we're in, but sometimes, it just isn't camera-ready. When those long winter months dim our natural glow, the Skin Tone tool is exactly what we need to take our complexion from pale to perfect. Save it in My Kit to ensure it's close at hand when needed.
Colors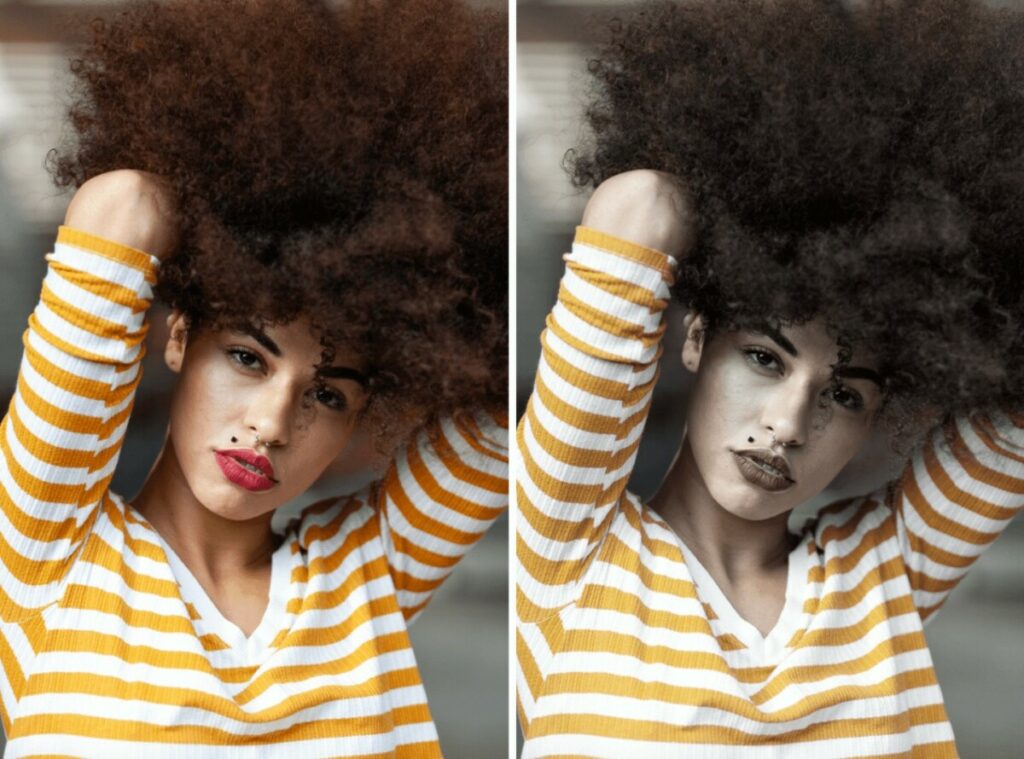 One sure-fire way of giving a photo some artistic flair is by playing with the hues. The Colors Tool allows you to color correct easily, adjusting the contrast, brightness, and temperature all in one swipe, to produce cool color effects like this one. As far as AirBrush tools go you'll have a lot of fun experimenting with this feature's 9 colors options (red, turquoise, blue, purple, fuchsia, light pink, orange, yellow, and green).
Glitter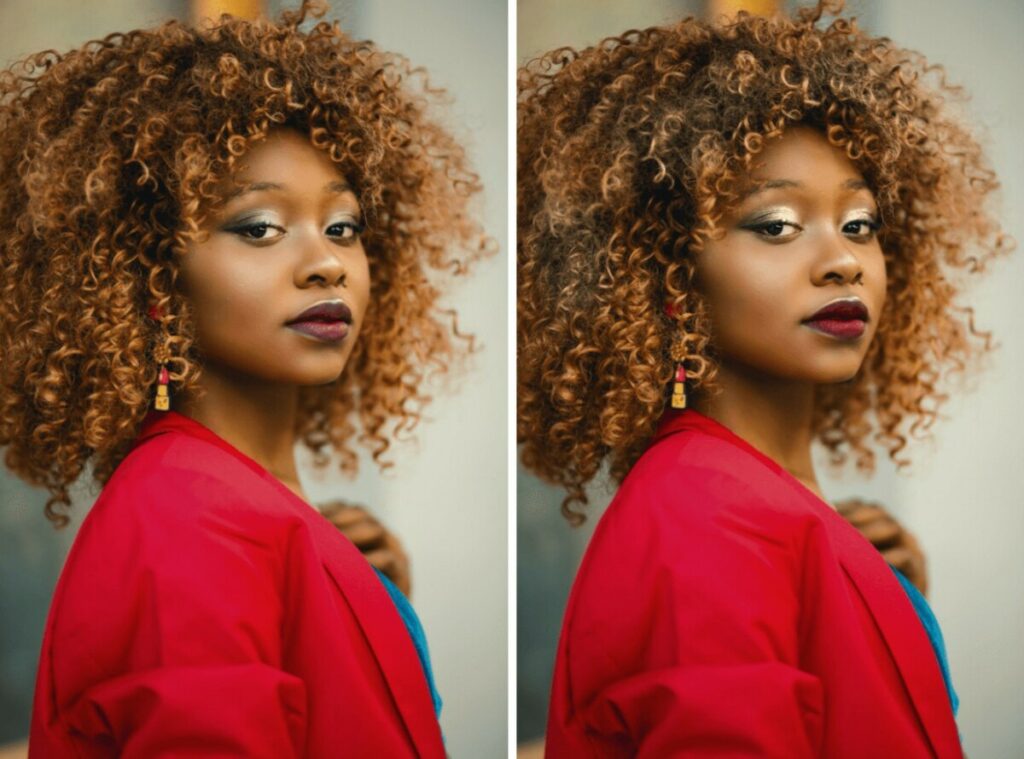 This is one instance where fashion beats function. Glitter may not rank among the most practical editing tools, but it is certainly a favorite that's worthy of My Kit status. After all, who doesn't love a little sparkle? Apply a dash of it to your eyebrows, or a lot of it to your clothes, and immediately transform even the blandest photo into a masterpiece!
Filters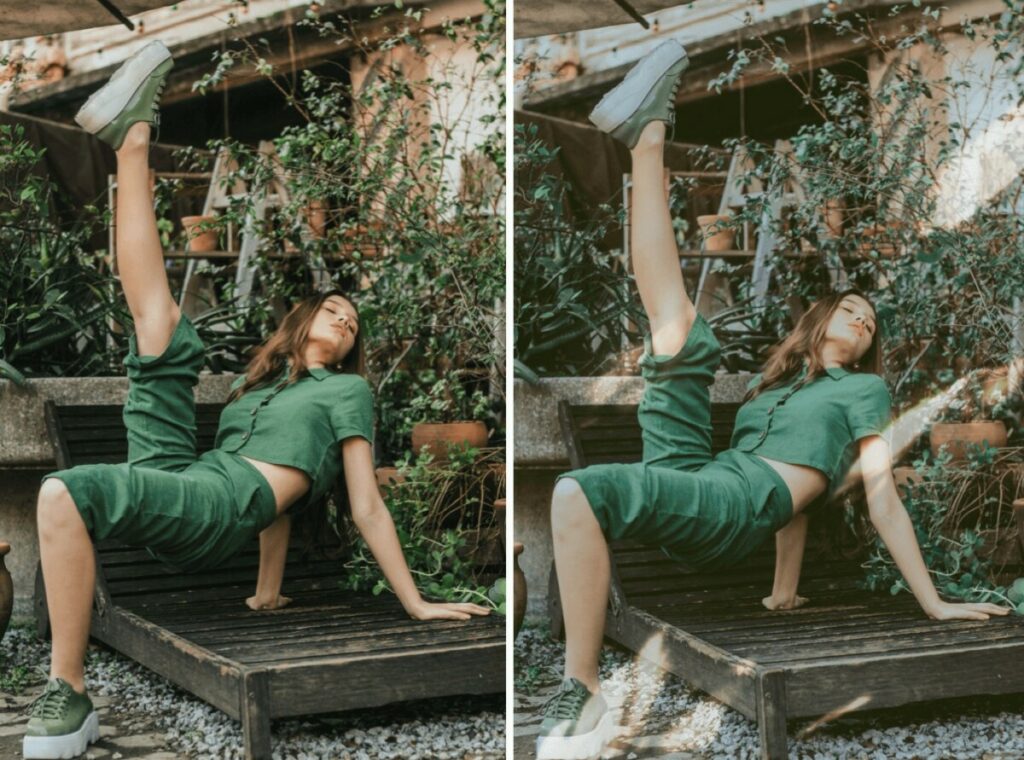 When it comes to photo editing, finding the right Filter is the icing on the proverbial cake. And we've got over 200 of them for you to choose from! Hence the reason it's crucial to have this tool handily available in My Kit. Grouped in 8 categories, with your Favorites already saved, the editing process becomes an absolute breeze!
And there you have it, photo editing made even easier with My Kit! Now that we've done the leg work for you, it's time to go update your Kit with all these innovative AirBrush tools. Once you've started getting your edits done even faster, share your photos using #AirBrushApp. And don't forget to follow us on Instagram @AirBrushOfficial! We're always sharing cool editing tips, tricks, and hacks we know you'll love!