It's time to get outside and start the festival season! And the first festival on the calendar is Mardi Gras aka Carnival. If it's your first time participating, you may not be familiar with the flamboyant makeup style the occasion calls for. On the other hand, you may be running short on time to be as extravagant as you'd like. In case you didn't know, Mardi Gras and Carnival looks call for your most fantastical interpretations and expressions. Worn on the face and on the body. Whether you're new to this or true to this, AirBrush will have your Mardi Gras photos looking snatched, fabulous and ready to share with friends, family and followers.
Makeup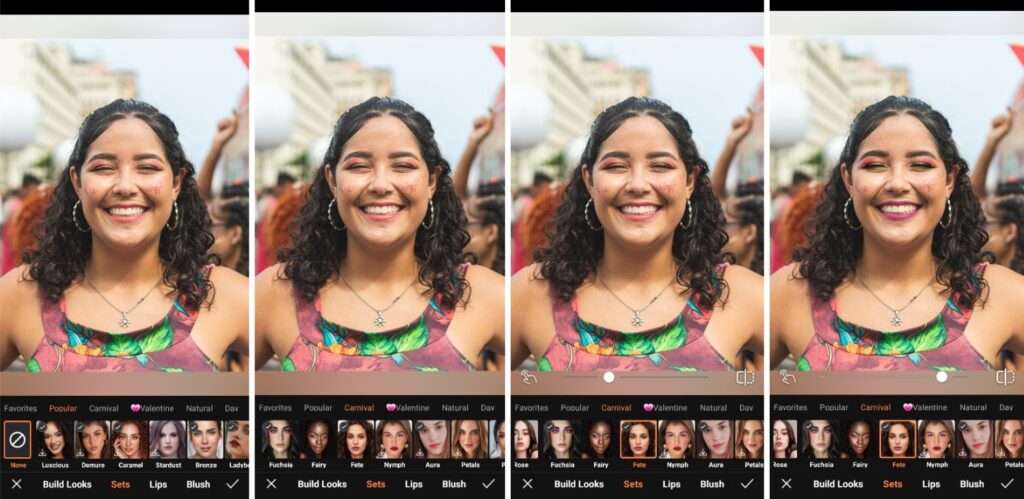 If we're being for real, Makeup is only second to the costume when you're at Mardi Gras. And if you're participating as a bystander or in the street parties, it bumps up to number one. And if you didn't see it coming, AirBrush has debuted the Fête Makeup set for the occasion. A tri-color combo of pink and green on the eyes and purple on the lips. Also on the eyes, an upper lid liner in gold shimmer. This Makeup set is  Color full and in hues that can work with the range of colors in your Mardi Gras fit.
Glitter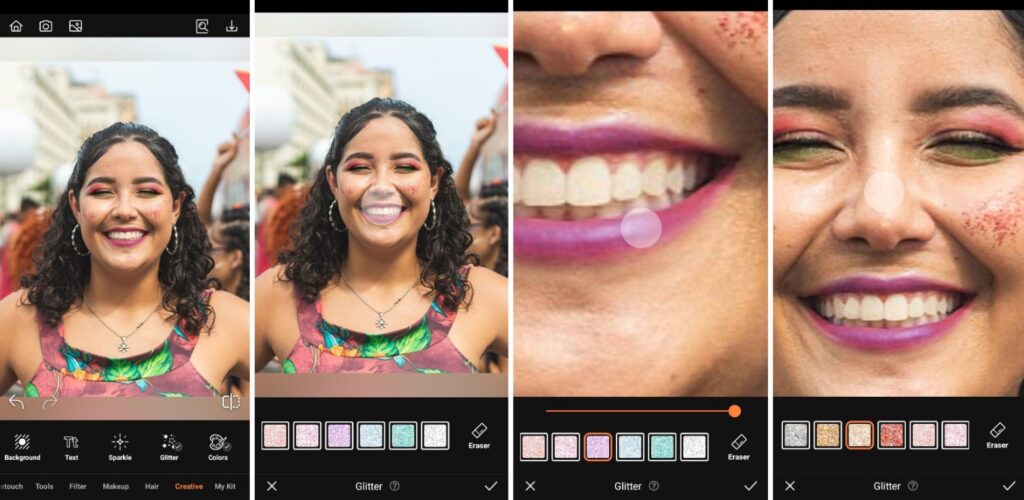 Ok, but for real, for real! Is it Mardi Gras without glitter? We adore the gold shimmer in the Fête makeup but don't you want to shine? With the Glitter tool, you can swipe on the shine on any part of your face or body. And don't limit yourself to the bare parts of your body. You can use Glitter as a lipstick topper or to brighten up the look of your clothes or costume.
Hair Dye

There's really no time like Mardi Gras to try an outrageous hair color. It's the perfect event to let go of inhibitions and express yourself as loudly as you can. The best part about this makeover is that you can skip the trip to the salon and the rushed online wig delivery. Instead, you can use the Hair Dye tool to build your look for your Mardi Gras photos.
Skin Tone

Since Mardi Gras takes place down south, your photos should reflect that fact with a bit of skin on show. If the skin is out, we need to shout the Skin Tone feature to get the dermis looking its best. Skin Tone adds an airbrush (?) finish to your skin so you can rock the best tan of your life. And what else screams you're living your best life than rocking an even tan? Make it as deep and as glowing as you like with the customization tools and wide selection of skin tones.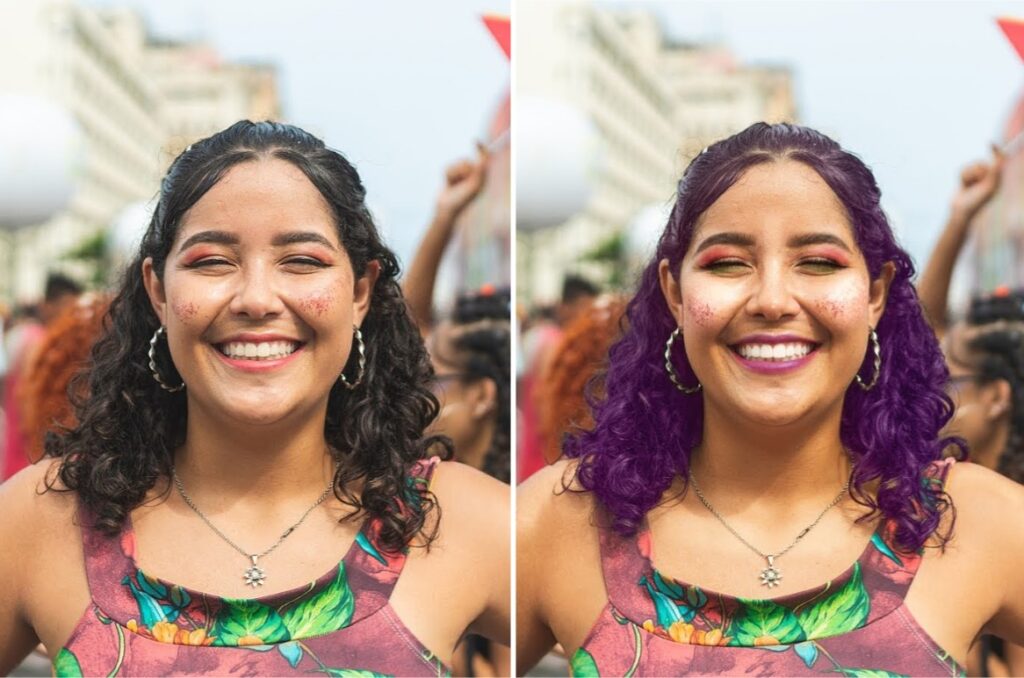 And it's that simple! As it should be because who has the time to be worrying about makeup when there's fun to be had? But if in the afterglow, as you scroll through your camera roll, you wish your Mardi Gras photos had a little more pizzazz, AirBrush the easy photo editor can have you looking New Orleans ready in a few easy steps. When you're ready to share your pictures, tag us online with #AirBrushApp and follow us at @AirBrushOfficial for the latest tips, tricks and hacks for the rest of the festival season.