As the holiday season approaches, a lot more traveling can come in for some of you, while others have just come back from their summer travels. Either situation you are in, AirBrush has all the necessary tools to make your unique and memorable photos worth the social media share or even printed out to frame!
No matter where you just came back from or where your next destination is, taking pictures is a must, and editing them is always a plus. Lighting, enhancing, and filters are great options to ensure your pictures show how much fun you had while taking them.
Adjust Lighting
Many factors influence your image's lighting: the weather, time of day, or placement. Yet, none of these circumstances should discourage you from taking a snapshot of that moment. Simple solution? Take your picture and adjust the lighting with AirBrush!
Relight under the Tools tab is an excellent choice for when your face looks dark in a picture. Without having to adjust the whole image, the tool recognizes the face and allows you to adjust the lighting to your preference. It's a simple and quick fix!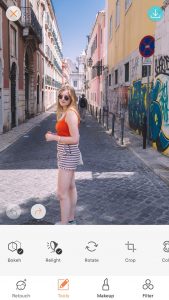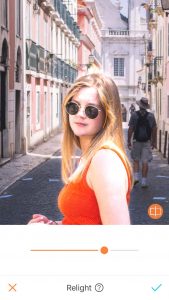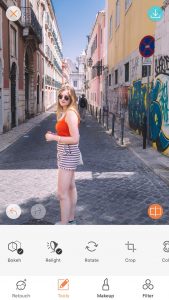 Intensify It
Graining an image gives it an antique feeling to it, without undermining its beauty.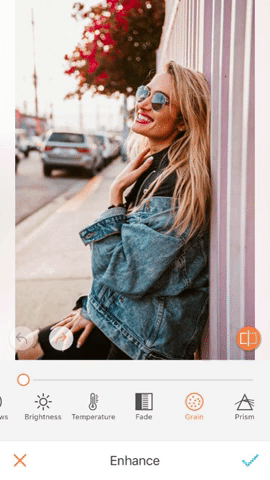 Once it is edited with Grain, click on the Sharpen tool and give it a final touch.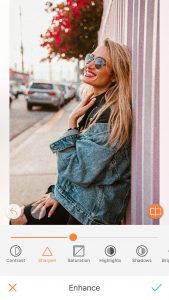 They are both very subtle changes, but they give the image a completely different feeling.
Never a "Hit or Miss"
Filters are always a fantastic final touch to a plain yet awesome picture. Some edits could be a hit or miss on how your original picture will end up looking, but filters will never be a bad idea.
A Clean and simple filter can upgrade the look on your photo by a lot. On the other hand, if you want to be a little more dramatic, the Vision filter will get the job done without having to be too climatic.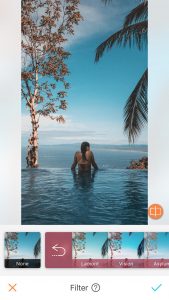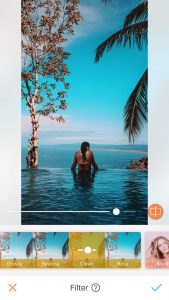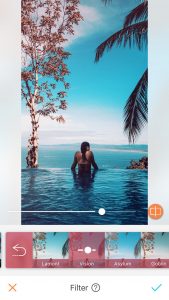 Traveling is an extraordinary, breathtaking experience, and photos are always a way to relive those moments. Thus make them extra special with your creativity and individuality.
Try taking your traveling pics to the next level, and don't forget to tag us @airbrushofficial!