Happy World Photography Day! August 19 is an international holiday that aims to inspire photographers worldwide to share a single photo with a simple purpose: reflect their world with the world.
This international day of observance originates from the invention of the Daguerreotype, a photographic process developed by Frenchmen Louis Daguerre and Joseph Nicephore Niepce in 1837.
In January 1839, the French Academy of Sciences announced the Daguerreotype process to the public. On August 19, the French government purchased the patent and announced the invention as a gift "free to the world".
We believe in the magic of photos not only to enhance your confidence but to reflect your worldview here at AirBrush. It's not about taking photos to make yourself feel happier and more connected to the world, but because you feel happy and connected to the world.
In honor of World Photography Day, here are 3 quick and easy steps to edit beautiful photos. Use AirBrush to take and edit photos that authentically reflect your world to the world.
Step 1: Clear Up the Background with Eraser
Sometimes it's nice to have objects or people in the background of your photo to achieve a "noiser" affect. In the cases where you would like to "quiet" down your photos and lead the viewer's eye to a central focus, you can use the Eraser tool to easily and quickly remove objects and people in the background of your photos.
The thing that surprises most people about the Eraser tool is how effective it is. Oftentimes you might think: "sure, I can edit out an object in my photo," but you assume that it looks edited. The Eraser tool on AirBrush truly removes things in the background without sacrificing a natural effect. If you're looking to enhance photos without sacrificing authenticity, this is the tool for you.
Open the AirBrush app, upload a photo, tap 'Tools' and select the Eraser option. You can change the size of your editing circle by shifting the sliding bar at the top. From there, simply zoom in to the area of your photo you would like to edit and tap or drag your editing circle across the area you would like to clear up. We recommend tapping for a slighting more precise edit. The zoomed in circle at the top of the editing window gives you a close up look of the area you are editing for your additional reference.
This is a simple tool with far-reaching impact that can easily enhance a photo with a few simple taps.
Step 2: Refine your Complexion with Smooth
This is another option you have when you like a more airbrushed look to your photos. Smooth is one of the most popular tools on AirBrush, because it lets you easily clear your skin or resurface any object in your photo for a finished quality.
Open AirBrush, upload a photo, tap 'Retouch' and select the Smooth option. You can select either a light or heavy effect for your editing. You can also change the size of the editing circle using the sliding bar.
Zoom into areas of your choice that you want to smooth. For portraits, you can zoom into areas of your complexion that might need some clearing or where you would like to make your pores look smaller. Smooth is also a great tool to refine wrinkles and fine lines on your skin.
Step 3: Add a Cool Filter
Our step-by-step instructions wouldn't be complete without the addition of a filter once you've cleared the background and the points of focus in your photo. Applying a filter is one of the easiest and quickest ways to enhance a photo. If you're strapped for time, especially, it can be a great way to efficiently add some cool vibes to your shot before you upload your photo on Instagram.
There are so many filters to try on AirBrush and we're constantly adding more. One of our favorites at the moment is the Fade filter pack, which softens your images with lower saturation and grey tones. This is a beautiful filter option for the moments when you want to apply a thought-provoking, moody vibe to your photos.
The Fade filter pack includes 5 options that each apply their own version of muted, lowlit undertones. Try FD-2 for a slightly green, yellow undertone or FD-4 for a rosier hue. Finally, FD-5 is the darkest, moodiest of them all, applying shadows for a sultry effect.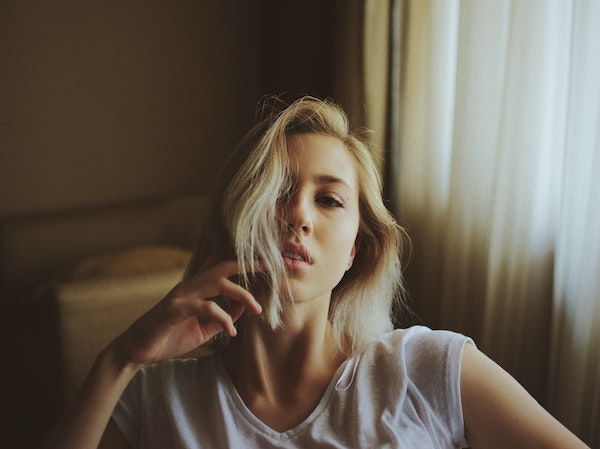 Now it's your turn to shoot and edit a photo that reflects your worldview for World Photography Day! Make sure to edit your shots with AirBrush and tag us #AirBrushApp when you upload your photo to Instagram to be featured on @AirBrushOfficial