¡Es la primera semana de marzo y eso significa que es oficialmente el Mes de la Historia de la Mujer! Durante la Segunda Guerra Mundial, las imágenes de mujeres trabajadoras se difundieron en los medios de comunicación en formatos como carteles gubernamentales y publicidad comercial, y el gobierno las utilizó en gran medida para alentar a las mujeres a ofrecerse como voluntarias para el servicio durante la guerra en las fábricas.
Es durante este tiempo que nacieron Rosie the Riveter y el cartel de We Can Do It. Esta imagen sigue representando el movimiento en curso que pide los derechos de la mujer y la igualdad de género en todo el mundo. Hoy vamos a honrar a las mujeres creando nuestro propio póster de Rosie the Riveter con AirBrush y mostrarle al mundo que sí, podemos hacerlo.
¿Cómo recrear el poster? We Can Do It
1. Elige tu foto
2. Ve a Fondos
3. Elige "We Can Do it"
4. Haz los ajustes necesarios
5. ¡Demuéstrale al mundo que puedes!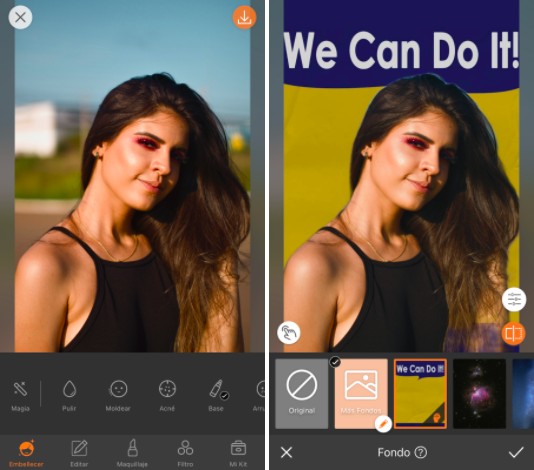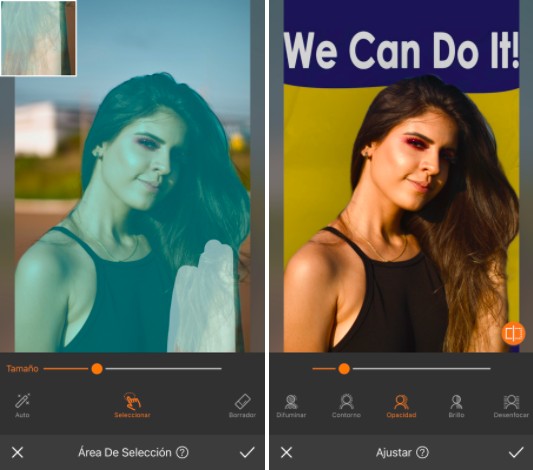 Ahora, hay una imagen de la que estar orgullosa. ¡Sal y demuéstrales que tienes lo que se necesita con tu propio póster del mes de la mujer! O mejor aún, ¡encuentra una mujer que te inspire y crea una para ella! Es un gran momento para honrar a las damas que han trabajado por todos nuestros derechos. Ahora, somos un equipo liderado por mujeres en AirBrush y necesitamos una representación propia.

No olvides que puedes encontrarnos en Instagram @AirBrush_Latam y conocer nuestros tips a través de Twitter @AirBrushLatam. Descarga nuestra app y sigue estos sencillos consejos para lograr increíbles efectos este febrero.