We're taking it back, all the way back, for the AirBrush beginner. If you're new to AirBrush, the easy photo editor, we're going to show you the easiest way to get started and enhance your favorite pics.
In three steps, take your photos from ok to epic, and we promise, you'll want to show off your fresh pics all over your favorite platform. So, have we got your attention? Let's jump in with a quick tutorial to get you going in no time!
Step 1: Start with Beauty Magic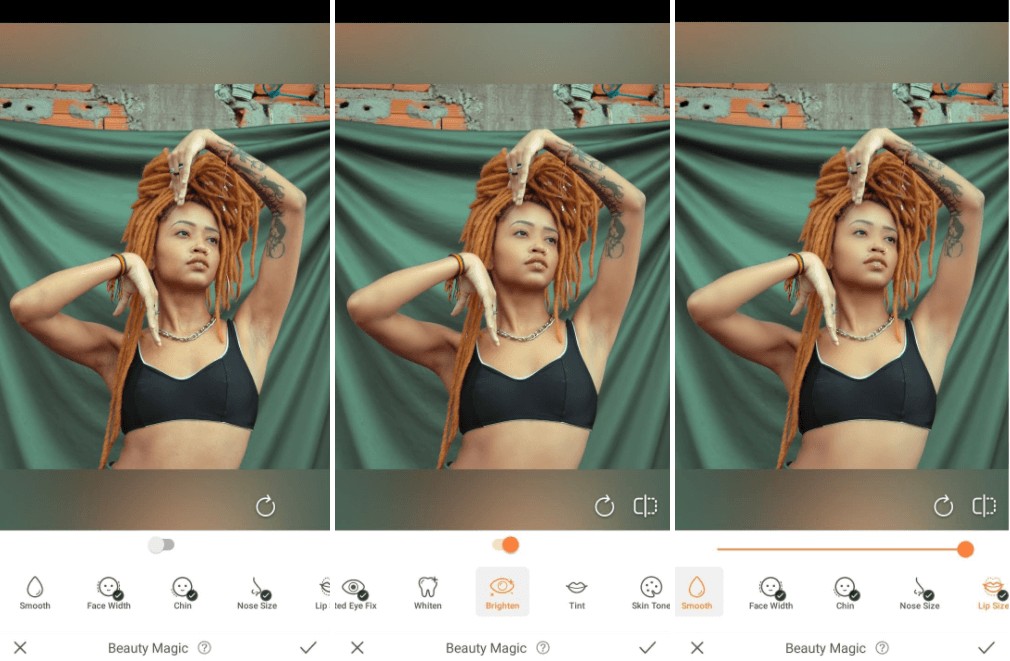 As a beginner, it's best to think of photo editing in terms of layers. And we think the first layer for portraits should be Beauty Magic. The strength of this tool allows you to subtly enhance or radically change, your features. And if you do go for only a minor change, it's so seamless, no one will be the wiser. Truly unclockable.
Go to the Magic Tab
Choose the facial feature you want to modify
Adjust the strength of the filter using the center toggle
Tap the checkmark to save your edit
Step 2: Polish up with Makeup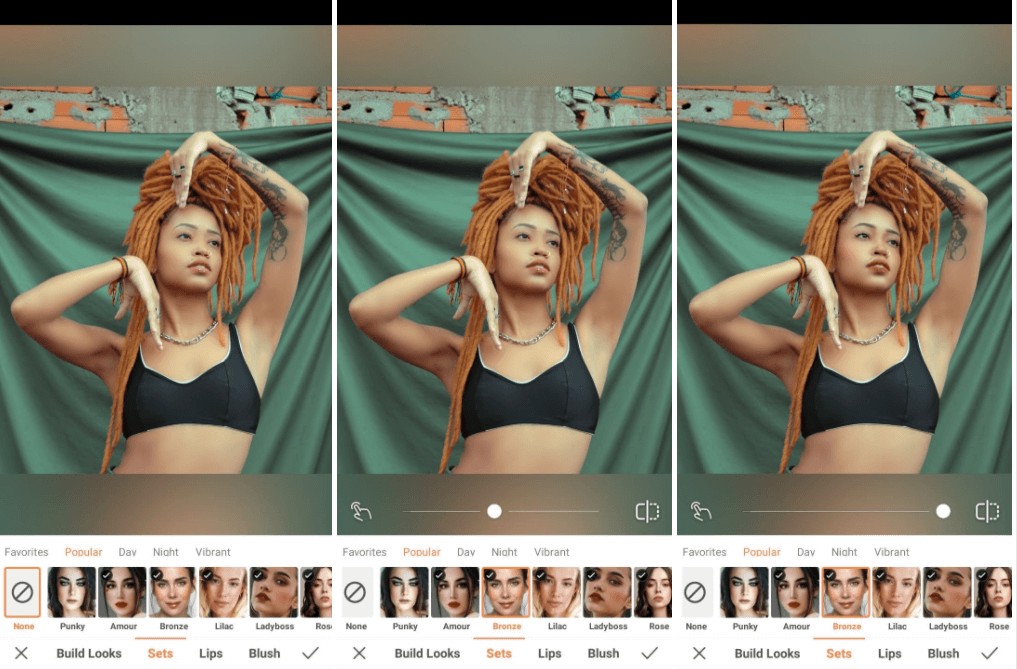 One of our favorites! Once your natural features are enhanced, the Makeup filters can help take a lot of fuss out of an impromptu shoot day. Go for a light touch of colour to your brows, lips or cheeks; AirBrush has shades for everyone. Or you can select a full-face look, with colors already coordinated for max impact.
Go to the Makeup Tab
Choose the Makeup Filter you like best
Adjust the strength of the filter using the center toggle
Tap the checkmark to save your edit
Step 3: Finish up with a Filter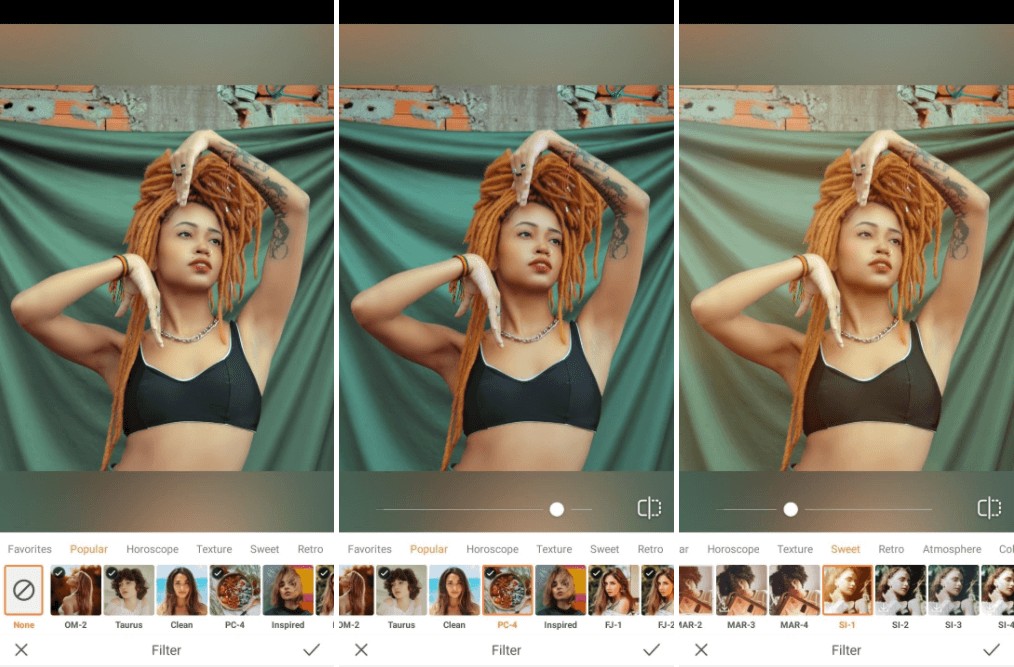 And this is the last layer on your beginner edit. With one tap, add any of our Filters to upgrade your pics to pro-level. There are options for a simple change in lighting or you can go for a dramatic filter that shows off your unique aesthetic. In the examples above we used PC-4 and SI-1 respectively on our starting pic.
Go to the Filters Library
Scroll through to the various categories and select your favorite
Use the center toggle to adjust the strength of the Filter
Tap on the checkmark to save your edit
Bippity, boppity, boo! That's all it takes to get your first pic edited on AirBrush, the easy photo editor. We said it would be easy and we dare you to find anything easier for the beginner. Once those first photos are ready to go, tag them with #AirBrushApp and follow @AirBrushOfficial for more tips, tricks and tutorials.