Who in this world deserves their own day more than our moms? No one. While we should strive to show our moms (or mother figures) appreciation every single day, it's amazing to have one day totally and completely dedicated to the ladies who gave birth to us. How do we at AirBrush celebrate our mommies? With a gorgeous edit that will last the test of time! Here are our tips to the perfect Mother's Day picture.
1. Matchy Matchy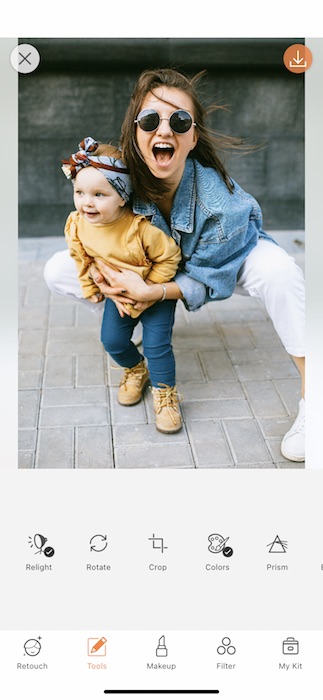 Smile! – Show those bright Mother's Day smiles then let AirBrush show them off with our Crop Tool.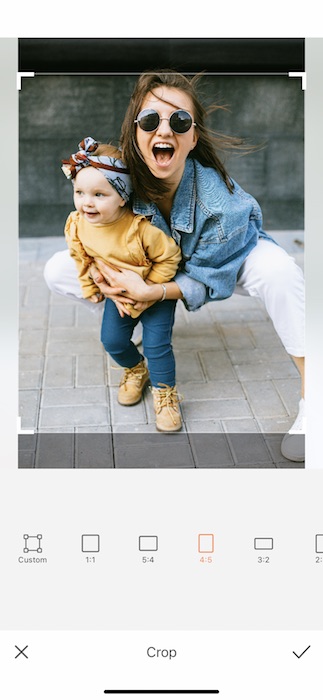 For today's purposes we'll be using the 4:5 preset ratio for the perfect portrait moment.
Drag the corners to frame your mommy daughter moment perfectly.
Once you're happy with your framing tap the check mark to save the Crop.
Not into after all? Just tap the back arrow on the bottom left corner and start again!
2. Set the Scene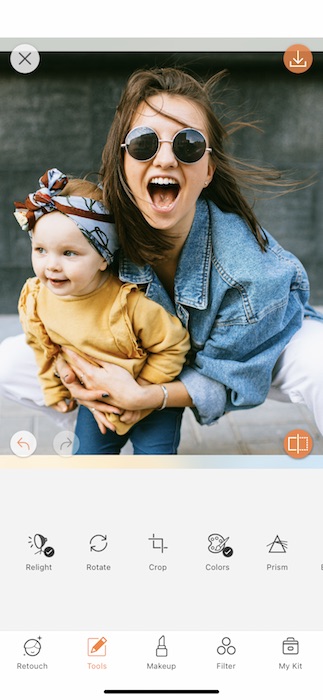 Find a Gorgeous Setting – Location is everything! Find a gorgeous meadow or maybe even a beach to take your Mother's Day selfie. Don't have one nearby? Check out our Background Tool!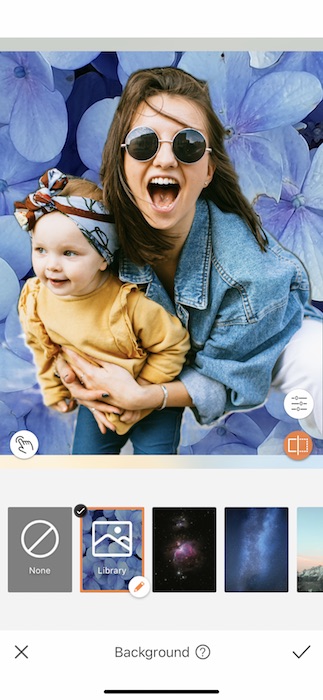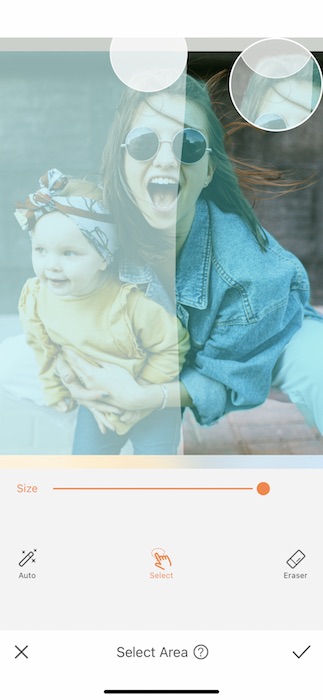 Begin to to select the entire image.
Tap the check mark to save your selections.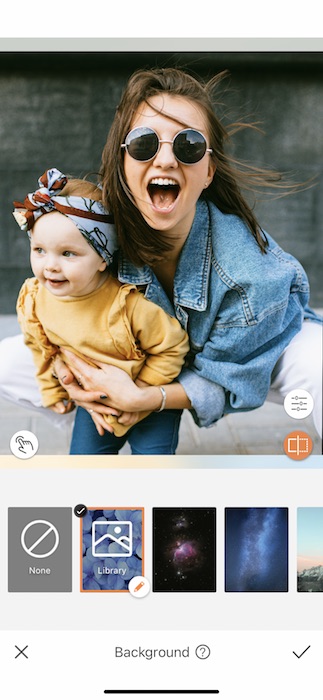 Pinch and drag your image and position it as a framed image within your image.
Once you're centered and resized tap the check mark to save your edit!
3. Color Coded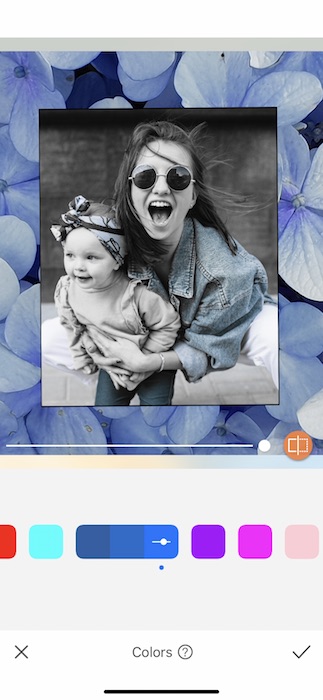 Wearing Complimentary Outfits – Pick a color story and run with it! Whether it's different shades of lilac or a white tee & jeans, there's no going wrong with a little coordinating.
To show off those complimentary colors we're going to use our Colors Tool.
Find the Colors Tool in your Tools Tab.
Find the right shade that works with your image's colors the best.
Use the center toggle to adjust the strength of the Colors Tool
Tap the check mark to save your edit.
4. Always #YesFilter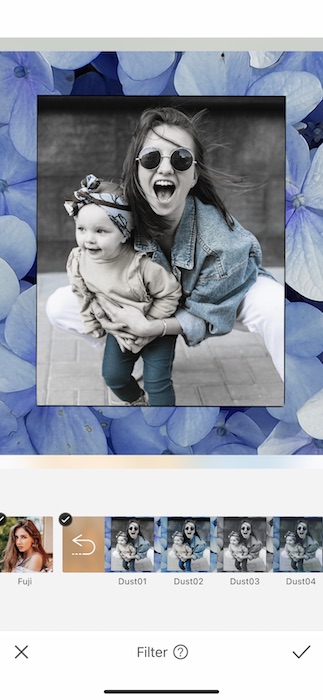 Every great Mother's Day edit should end with the perfect Filter.
Go to your Filter Library and find the Dust Filter Pack
Here you'll find a group of gorgeous Filters all with a clean, cool vibe.
Use the center toggle to adjust the strength of the Filter.
Tap the check mark when you're ready to save!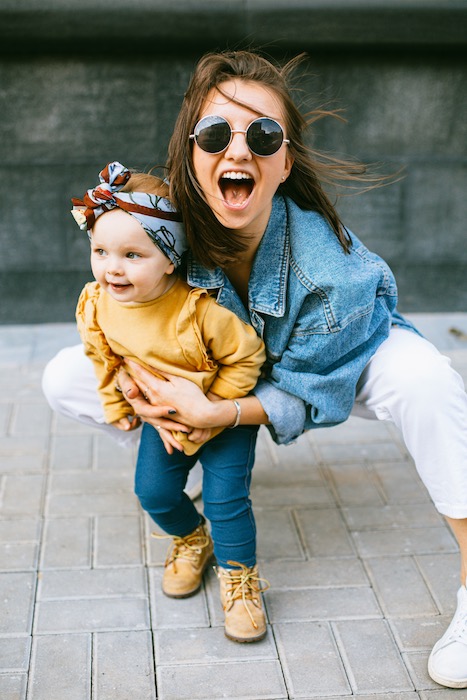 We're not crying, you're crying! What a beautiful, loving edit! Are you ready to show mama some Mother's Day love? Go find a great picture and get to editing! We love love around here so don't leave us out of the fun! Follow @AirBrushOfficial on Instagram for more editing tricks, tips and for a chance to see yourself! Use the #AirBrushApp and you just might see your gorgeous edit pop up on our IG Stories. Now, get out there and celebrate mom! She deserves it.