Who doesn't love a lil' excess? We are obsessed with the newest season of Netlix's Lucifer. Satan gets bored of running the pits of hell and decides to open a bar in Los Angeles all while helping a homicide detective solve crimes. And, everyone is smoking hot…? Sign. Us. Up. Now, solving crimes and being the king of hell are tall orders but turning up the heat in your next selfie is easy as pumpkin (spice) pie with the AirBrush app. Especially with these sintillating editing hacks. Ready to get red hot? Here are three AirBrush features and editing tips to create a Lucifer-inspired look for Halloween!
It's pandemonium in here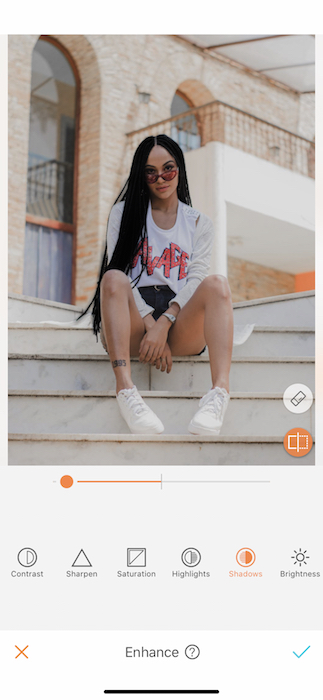 As Lucifer would say, a little chaos goes a long way. So let's take this pic from keepin' cool on the steps to straight up hell-town. The key to tapping into your inner hellion is a whole lotta' excess. We'll start with some adjustments in the Enhance panel. Adjusting the Shadows and Contrast of your photo can help you create a darker, starker image. Increasing the Shadows can enhance the darkness of the photo for a starker look. Finally, the Contrast tool can help add definition to the image. This can be especially useful when using different filters.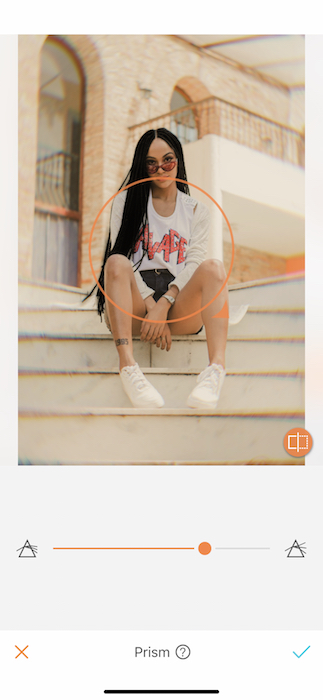 The real chaos comes when applying some tricks of the eye. Using the Prism tool you add motion to any static photo. Adjust the intensity and show them that the room may be spinning but all eyes are still on YOU!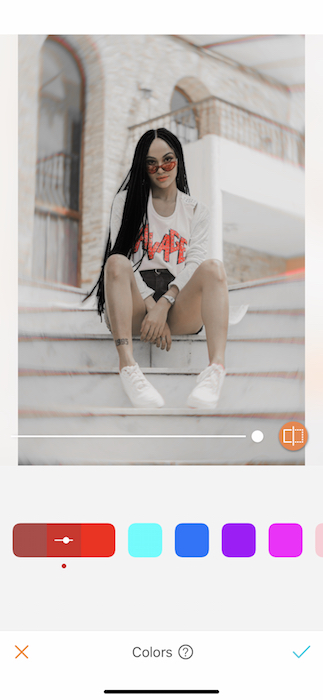 Oh, you thought we were done here? Use the Color tool to apply some magic to any image. Creating a focus on one color and softening everything around you can strengthens that focus. Think of it as your very own eye of the hell-storm.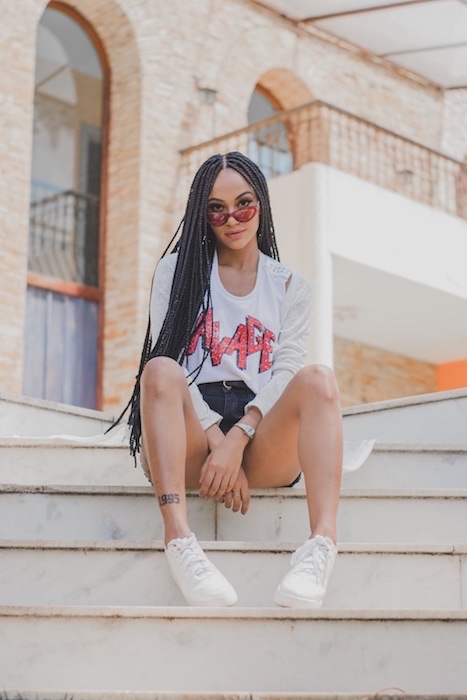 Ooooo gurl! I would not want to mess with you. Party on the other hand… I'll party with you to hell and back.
White hot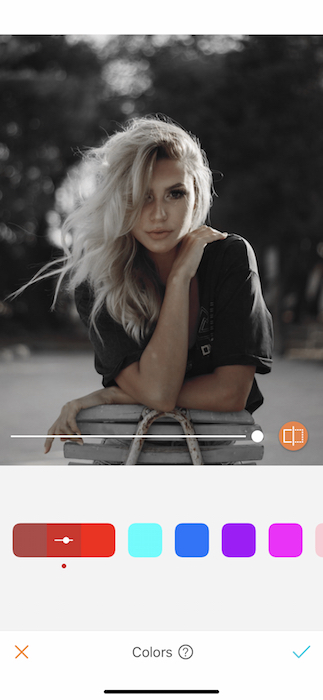 Taking a page from our last image, let's start with the Color tool. Again we'll amp up the red tones to enhance our Lucifer vibe.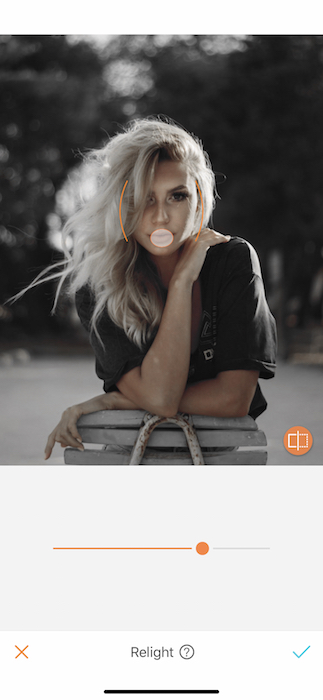 Now when we think of hell we also think of spooky things and what's more spooky than telling scary stories with a flashlight under your face. Well consider the Relight tool your flashlight! Drag your light source to directly under the face and watch all that beauty get severe up in here.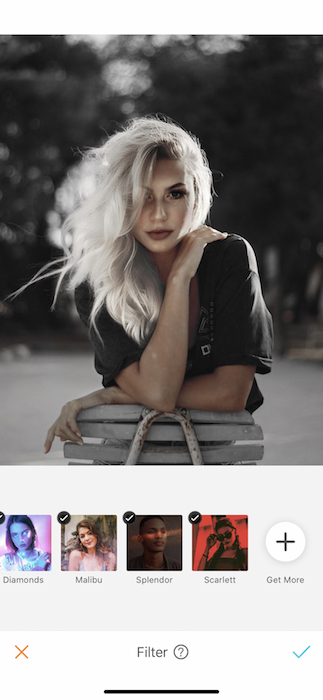 The red cherry on top of this devilish sundae is a little filter action. The devil wears red and what's another word for "red"? Scarlett. The Scarlett filter pack is full of all the steamy filters you could ever need. In today's showcase we'll be blowing everyone's mind with SCL-4. A perfect combo of red flare and white hot contrast. OUCH I just burned myself touching the screen this pic is so hot!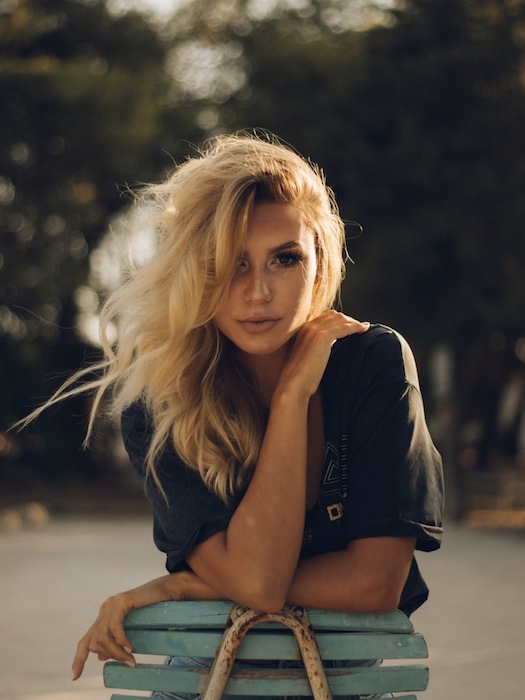 The devil in a red dress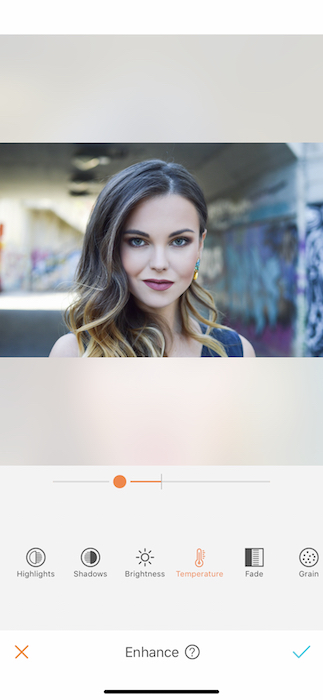 Now hell doesn't know a temperature below 206 degrees Fahrenheit. We need to turn up the thermostat using the Temperature tool on the Enhance panel. Drag that puppy all the way up and then let's get to steppin'.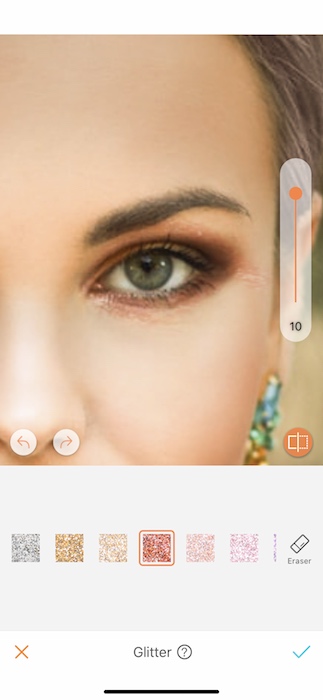 Now when I feel like being the ruler of the underworld and also solving crimes I also feel that I need a strong Glitter eye feature. Luckily, Airbrush has the perfect shade of demon red. Use the toggle to adjust the glitter to match the level of mischief you're about to get into.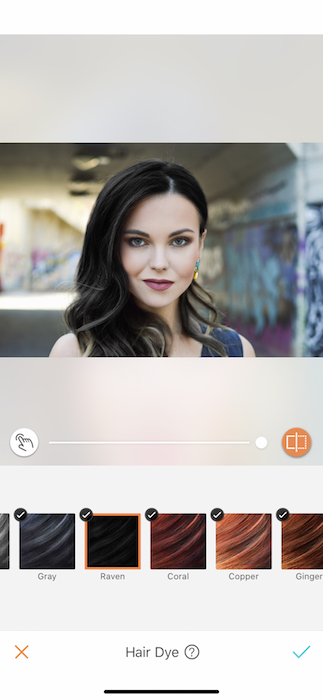 Lucifer loves a new 'do and when it comes to getting into trouble there's really only two choices. Dark lady or red hot vixen. Need some tips on getting that Hair Dye job to colorist levels? Take a look at our post about new Hair Dye colors. Remember that each color choice is completely adjustable in case you just need a soft wash or deep dive of color.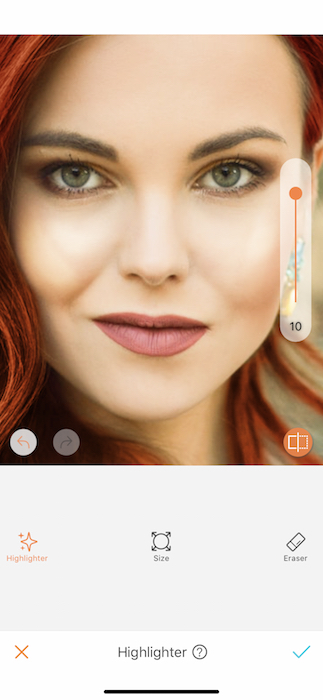 Now being around all this Lucifer heat can make a girl dewey. Let's make sure we shine amongst all these flames. The Highlighter tool is truly a girl's best friend. Use the brush to highlight those sky high cheekbones. Tap the size tool to increase the brush size or use Eraser to finetune your work.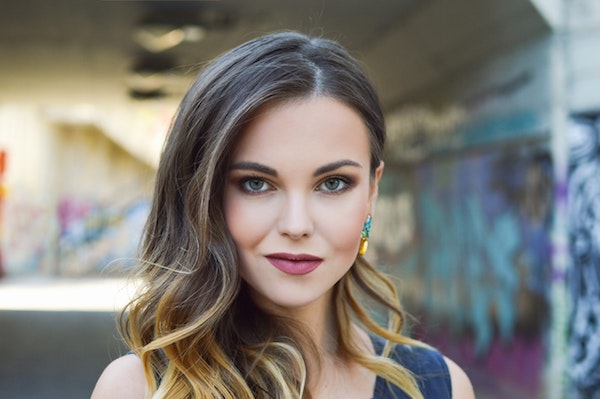 There you have it folks. We've tapped into our inner Lucifer and shown that even good girls can be a little bad with a few editing hacks from AirBrush! Make sure to tag us in your next photo using the hashtag #AirBrushApp to be featured on our Instagram at @AirBrushOfficial and check out the latest season of Lucifer available now on Netflix. Keep tabs on our blog for more back-to-school editing tips and tricks!