As the weather gets even hotter, the human urge to match the temperature should not be resisted. And if you've only just started feeling this urge, one of the quickest ways to modify your look is to indulge in a change in your hair. The best part is that AirBrush helps you take part in the latest trends before you commit. We have an entire hair menu that you can use to try out different looks and discover which of the Summer 2022 hair trends will work for you.
Chic Color
For an instant injection of novelty, switching up your hair color delivers every time. There are temporary color and permanent dyes that you can use to completely alter your look. But before you book an appointment with a professional, check out the latest Summer 2022 hair trends in color with AirBrush's Hair Dye tool.
Reds
Reds are on the uptick this summer, from lighter ginger colors to spiced reds. If you're ready to stand out in a crowd with a coppery mop try red-haired looks like Copper, Ginger or Mauve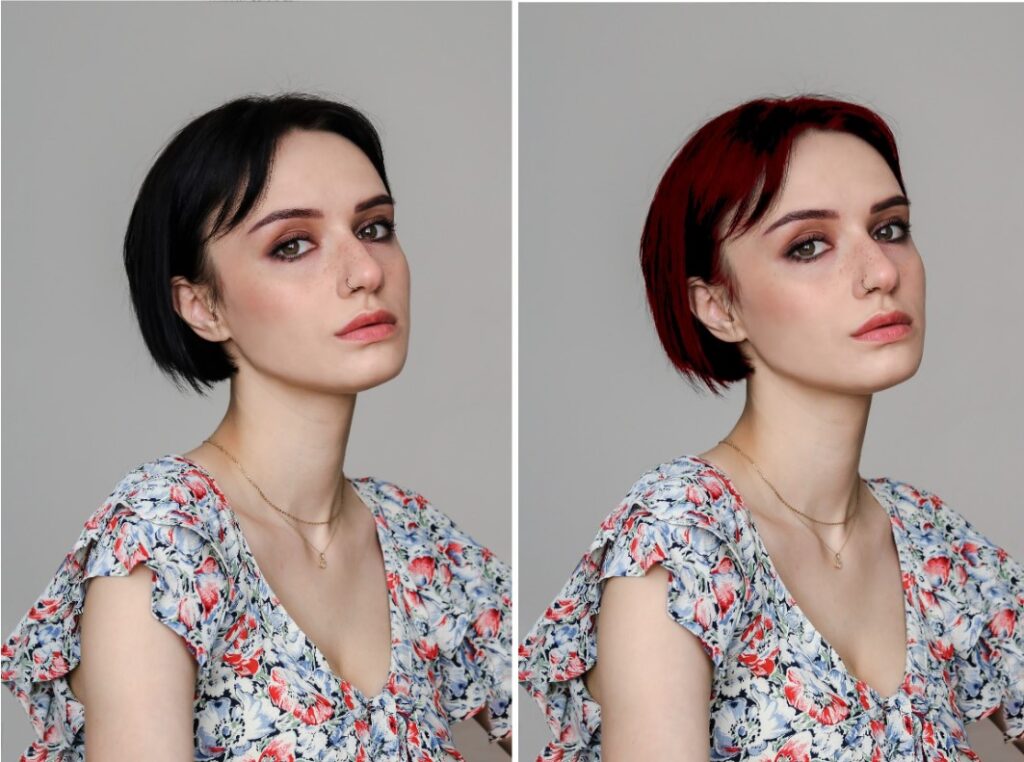 Blondes
From strawberry blondes right down to matte oatmilk blondes, going light-colored for the summer is straight in line with the Summer 2022 hair trends. Our Taffy Blond offers a natural blond while Champagne gives yellow gold tones.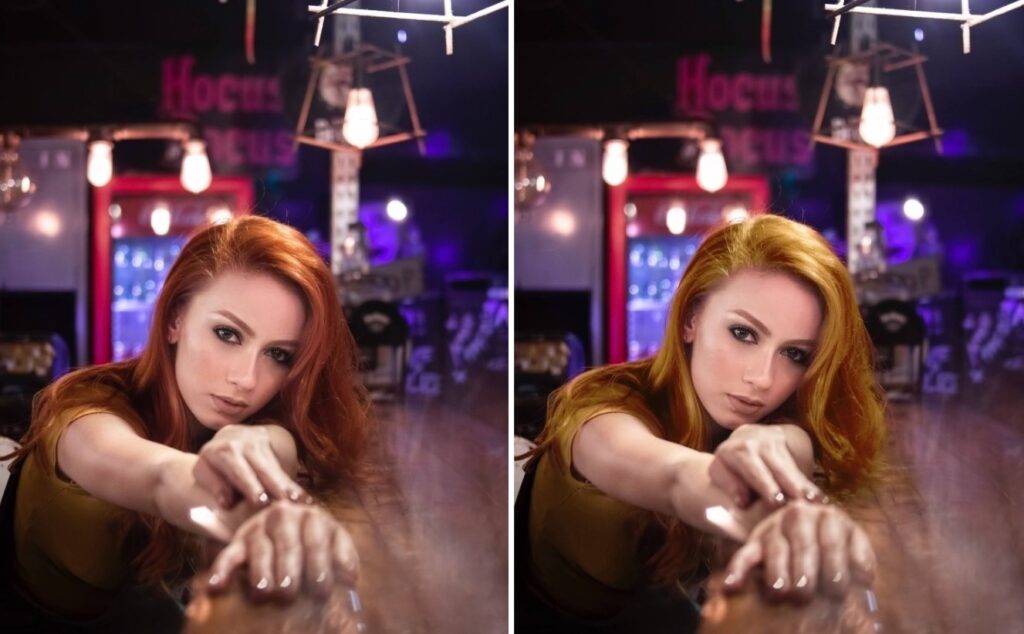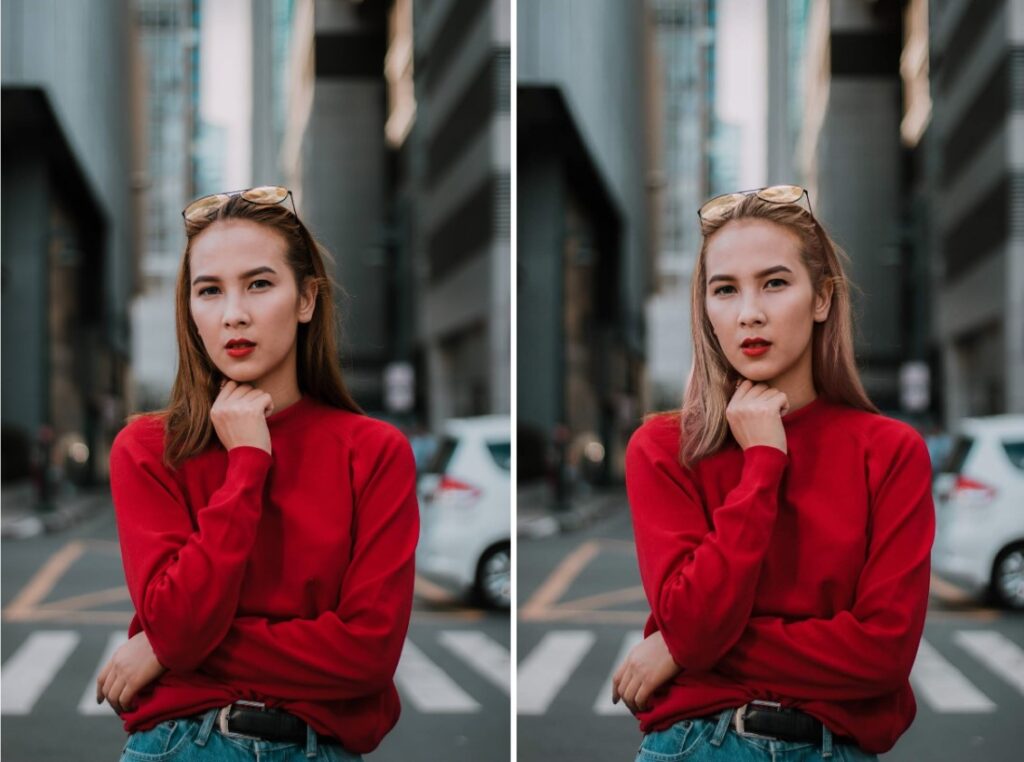 Color Block
If you've already decided to change your hair color, then maybe go for a bold look with color block Hair Dye. Mermaid and Unicorn serve up this avante garde look.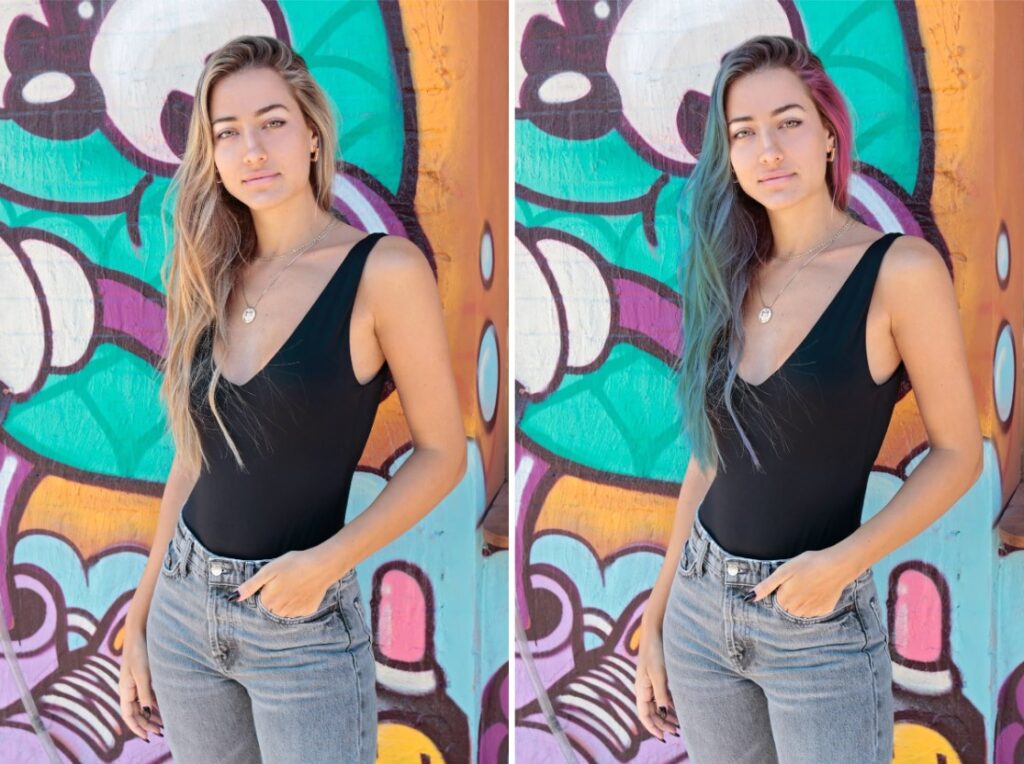 Baddie Bangs
If you want to take a step beyond a mostly reversible hair color change, consider getting bangs cut in. Fringes can dramatically change your look and fatter the shape of your face. But because they do require some maintenance, carefully choose the right bangs for you using our Bangs tool.
Curtain
Curtain bangs are a great look for almost everyone. They're shorter in the center and then slowly taper into the length on the sides. They're long enough to pull back and out of your face, but short enough to frame your face.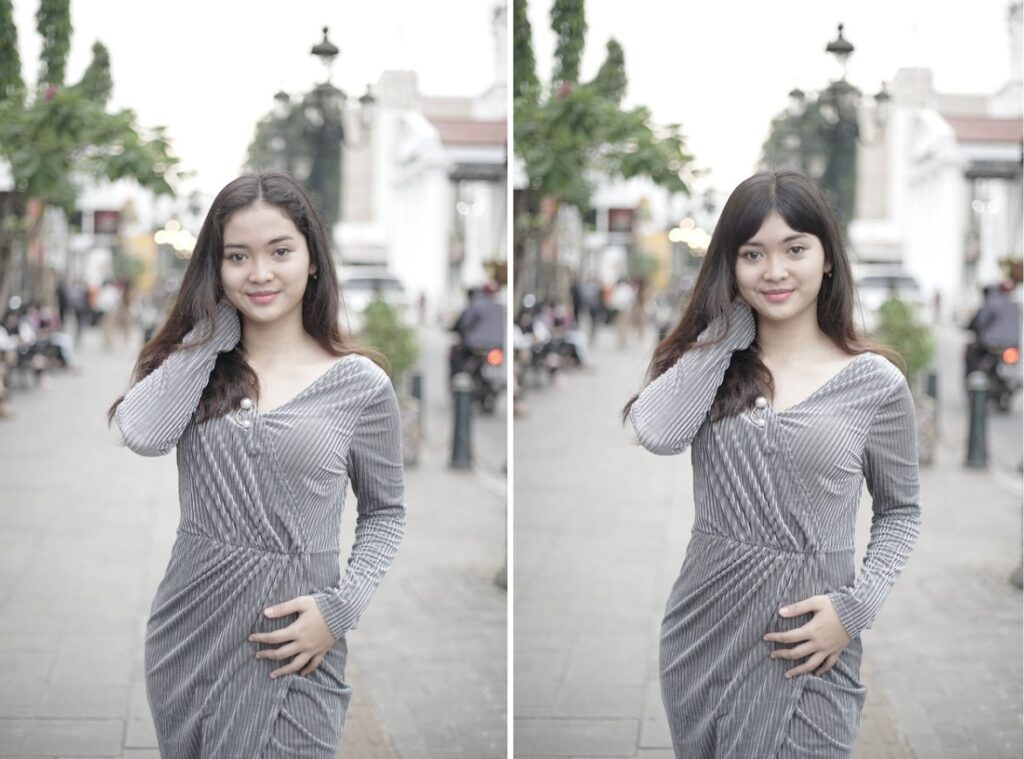 Blunt
The Blunt bang meaning your hair is clipped in a straight, crisp line is a bold move. Perhaps the trickiest bang style to pull off, but if done correctly, can be a real head turner.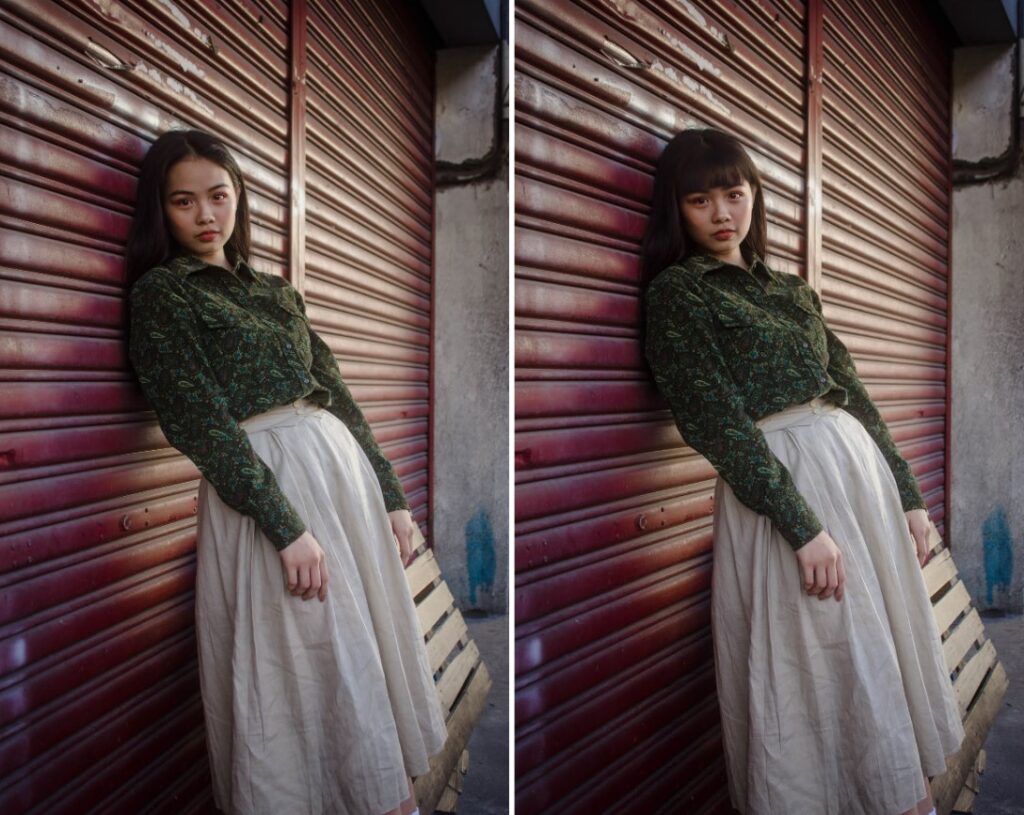 Frisette
A layered cut bang is great for going into summer. Of the Summer 2022 hair trends, the Tilted Frisette is versatile enough to be styled to the side or parted in the middle, the only mandatory factor being to work in texture and definition.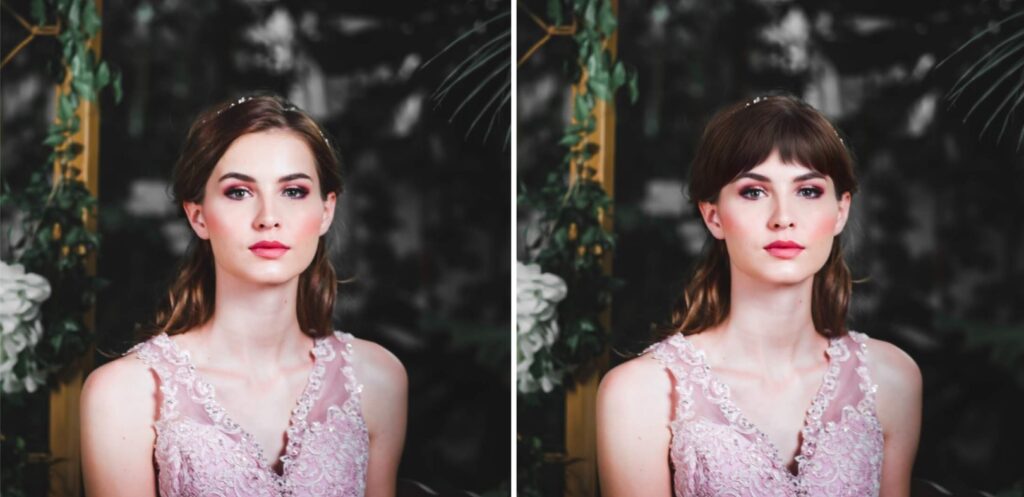 Experiment with…
Volume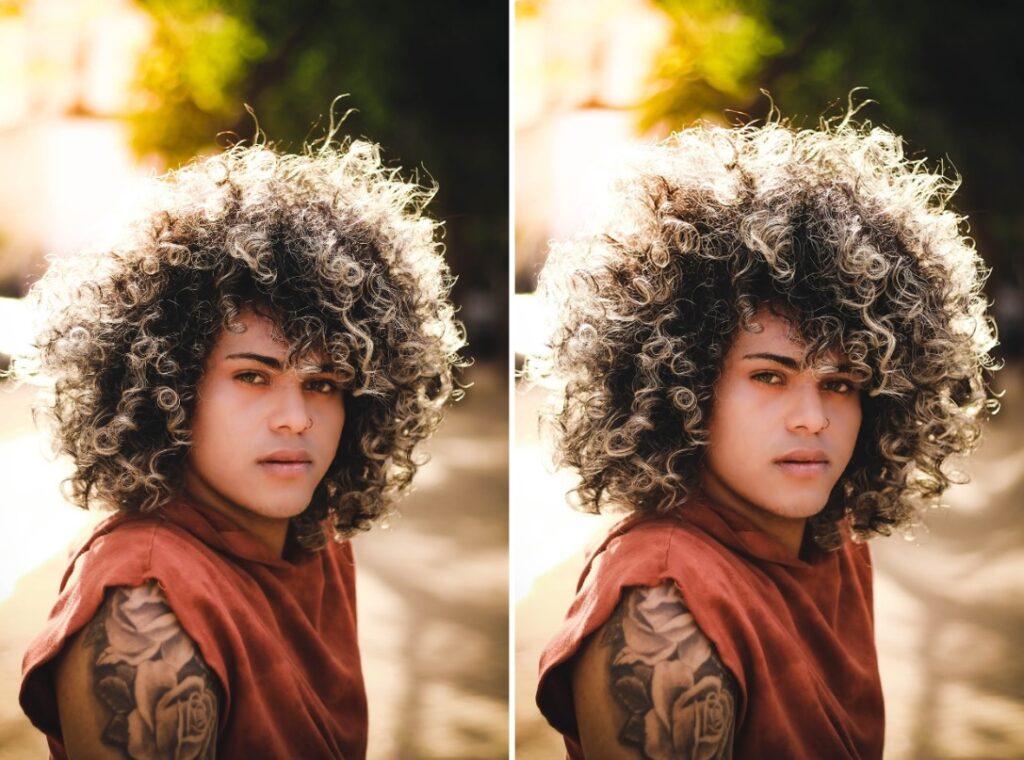 Since Summer 2022 hair trends are regularly bringing throwbacks, more volume can be the way to go for a new look. Our Reshape tool helps expand and volumize your hair in just a few swipes.
Glitter
If you can't see yourself getting a whole new head of color or taking scissors to your locks, test out how you feel about highlights. AirBrush's Glitter tool less you swipe on a layer that adds depth and dimension.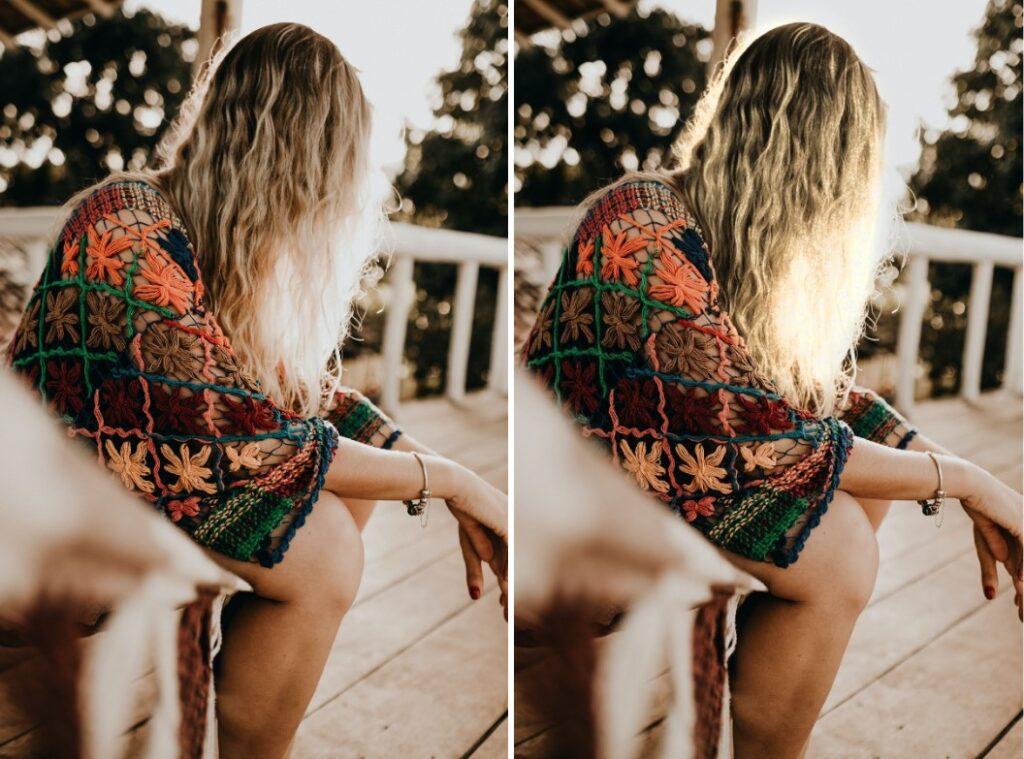 Overall, you've got eight exciting options to experiment with and decide which of the Summer 2022 hair trends is for you. The best part is that AirBrush, the easy photo editor, lets you "try before you buy". You can let your followers help you decide on the best for you by letting them vote on it. When you do post, tag it with  #AirBrushApp so everyone can have a look. Then, follow us @AirBrushOfficial on Instagram for our latest tips, tricks and hacks!