We'd like to take the time to share another way to enhance your holiday photos. We recently showed you ways to use the Retouch tools from AirBrush to edit your pictures. Now we want to show you how to incorporate the Enhance tools and possibly combine them with Retouch.
Decorations
Regardless of what traditions you celebrate during December, ornaments will be displayed around your house. Not only do they look good hanging on your tree or placed on the dining room table, but it is also a neat idea to snap a photo of the panorama.
Here's an example you can use to give you some hints on how to use tools from the Enhance tab. If the lighting in your picture is too dull to appreciate the details, a slight increase of Brightness will do the trick. Also, use the Sharpen tool to augment the details.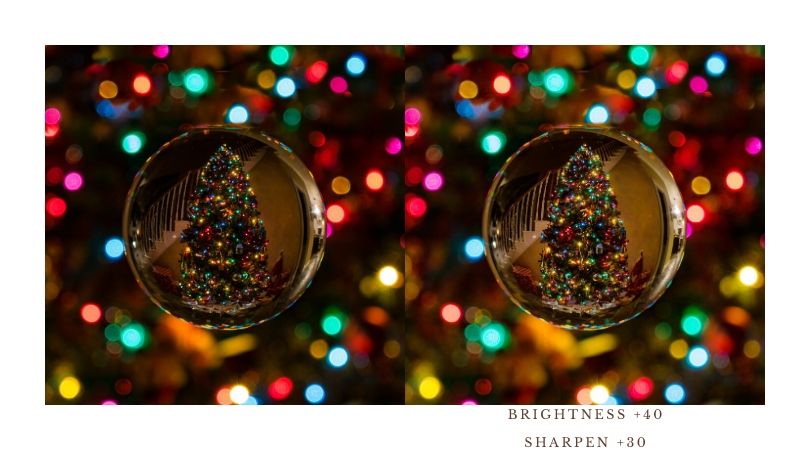 Loved Ones
You probably get to spend more time with your loved ones during the holidays than at any other time of the year. Or maybe you have to rush home for a few days and so your time is accounted for. Either way, we want you to keep your memories forever and what better way to do so than taking a picture.
Of course, we also want you to complement it with AirBrush. In this case, we thought it was neat to use these tools to enrich this holiday photo. We decreased the Highlights and increased the Temperature to create a warmer vibe.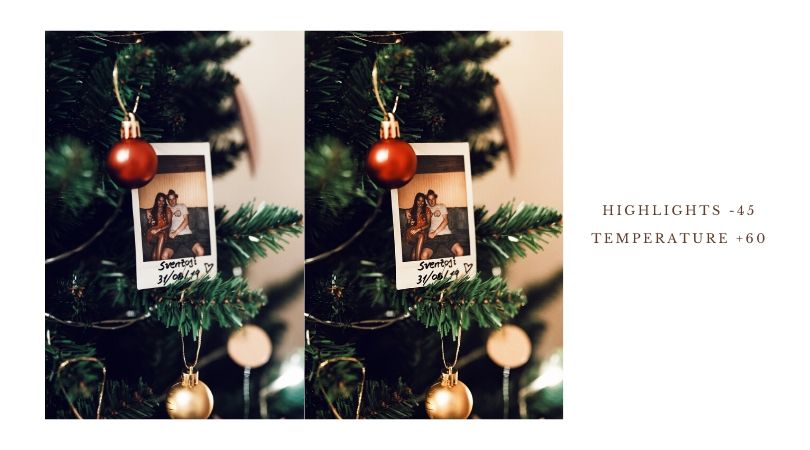 Another neat idea is combining tools from Enhance with Retouch. In the following photo, we also used the Temperature tool, and then turned "on" the Slim and Brighten tools under the Beauty Magic tab.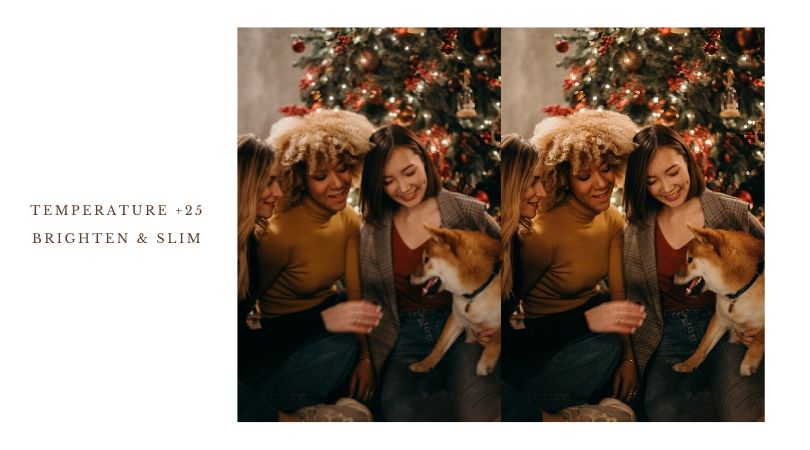 Party Time
It wouldn't be December if there weren't any parties involved! From office parties to friendly reunions and family gatherings, you'll surely be spending a lot of time rocking nice outfits and enjoying exquisite drinks.
While you are enjoying yourself, capture some of those moments. Just don't spend too much time on your phone or you'll miss the real fun.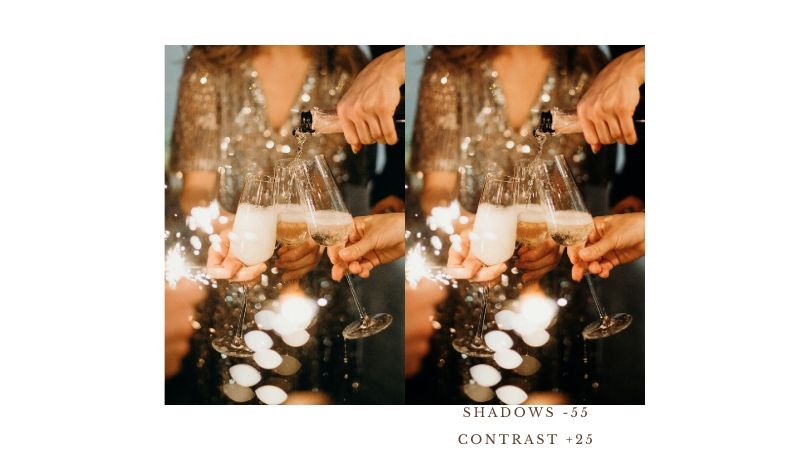 While editing your party-pictures, use the Shadows tool to remove the effects of dark backgrounds and increase the lighting of the focus point with Contrast. It makes a great difference!
Bright Ideas
Hopefully, these ideas help you create your own edits and even make you think of what kind of pictures you want to be taking throughout this month. Check out our previous posts to see what other tools will work out great and how to use them.