We know how it goes. All your favorite people are gathered together and you want to pull them in for a group pic. But no one wants to do the crowded, struggle to fit everyone in the shot, so what's the group's shutter fly supposed to do? Don't sweat it, AirBrush is always packing the solutions you need. Keep scrolling to learn 5 easy poses you can pull out next time you're all together.
The Friends Couch

Instead of the boring sit and squeeze together, get moving and recreate some of the poses from Friends opening scene. Don't be afraid to push the couch away from the wall and move things around. To get your group pic even closer to the Friends recreation, throw on one of our Filters to help the tone just right.
Beatles Crossing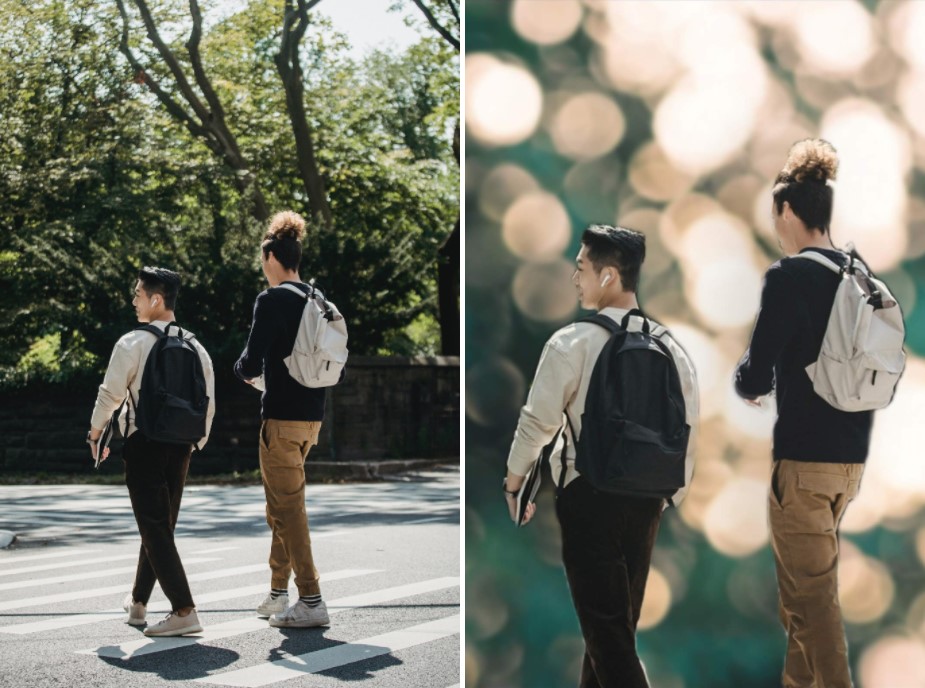 We know what you're thinking and no, you do not have to go out to find the nearest crosswalk. The iconic Beatles crossing can be recreated anywhere. If you're all just in p.j.'s or decked out for a night out. All you really need is a little room. Use the Background tool to teleport your group pic to wherever you desire.
Shoe Pic

This trend is an oldie but a goodie. If some in your group pic absolutely refuse to let their faces on camera, a picture of everyone's shoes or feet can settle things. Whatever shape, (circle, star etc.) you choose to make, use Prism to elevate it and make it look like a portal to those beautiful memories.
Dog Pile
This one gets in your personal space, so reserve it for your nearest and dearest. You can all neatly lay across or against each other or literally jump on, one after another. However your group pic chooses to stack, use Relight to cast a moody spell over this very close moment.
Jump shot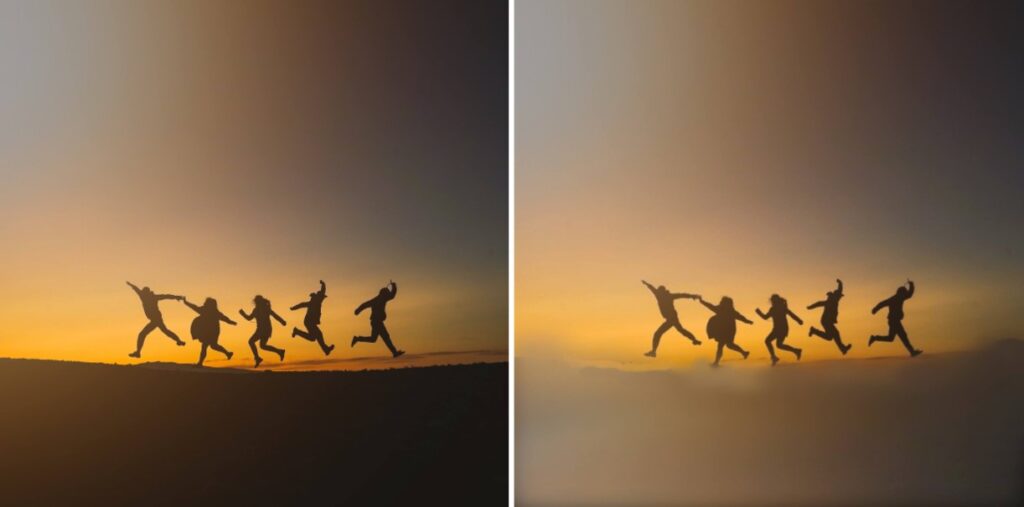 If your people are the athletic type, then maybe they'll try this energetic one. If you can manage an open location with a wide horizon, you can manage a little trick. Use AirBrush's Stamp to wipe out the dark horizon and produce a floating group pic.

Now you've got some options and at least one should be able to please everyone. They're simple, they're mostly quick and they'll change up the usual group pic pose rotation. Then AirBrush, the easy photo editor, will elevate your photos to exactly where you want them. When your pics are up, tag them with #AirBrushApp so everyone can find them and then follow us @AirBrushOfficial to get our latest tips, tricks and hacks.