There's nothing we love better than meeting new people. So imagine how thrilled we were to discover there's a whole day dedicated to New Friends! And wouldn't you know that day is today! New Friends Day is all about making room for new connections and celebrating the potential of new friendships everywhere you go. As such, AirBrush, the easy photo editor, is sharing 5 fun filters you can use for your next edit with the new friends in your life!
Glisten like Diamonds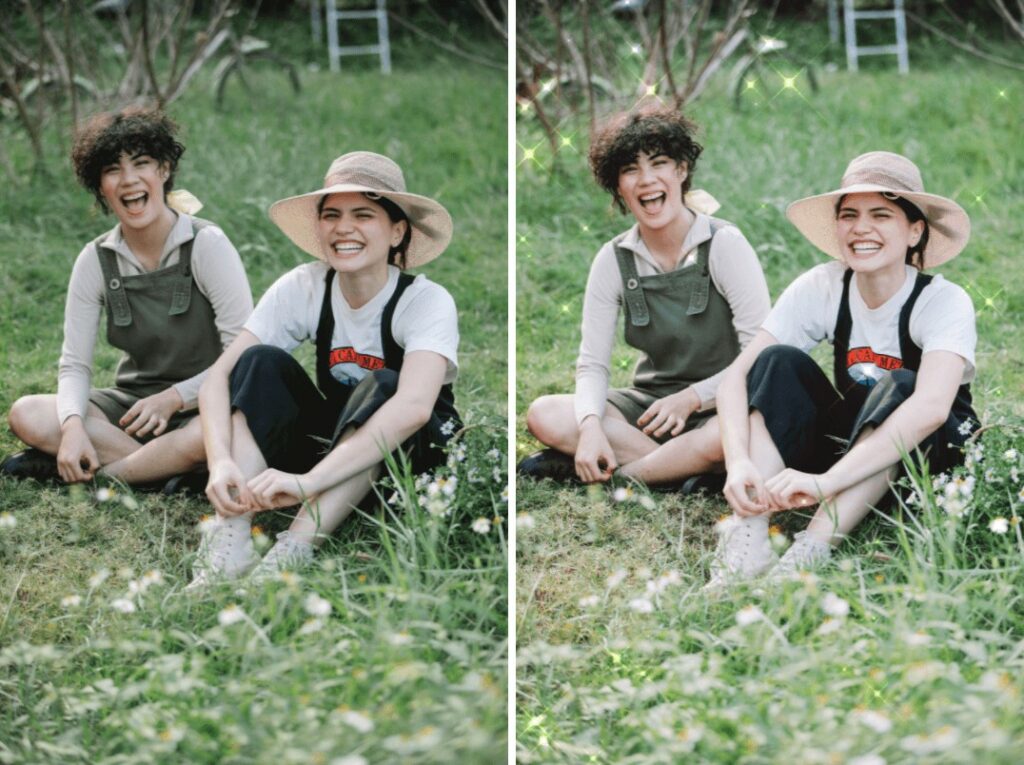 Good friends are rare. Just like diamonds. And also like diamonds, good friends are to be cared for and cherished. This applies to both old friends and new. With the help of our sparkling Diamond Filters you can showcase your genuine love and appreciation for the new friends in your life with your next photo edit.
Dust it Off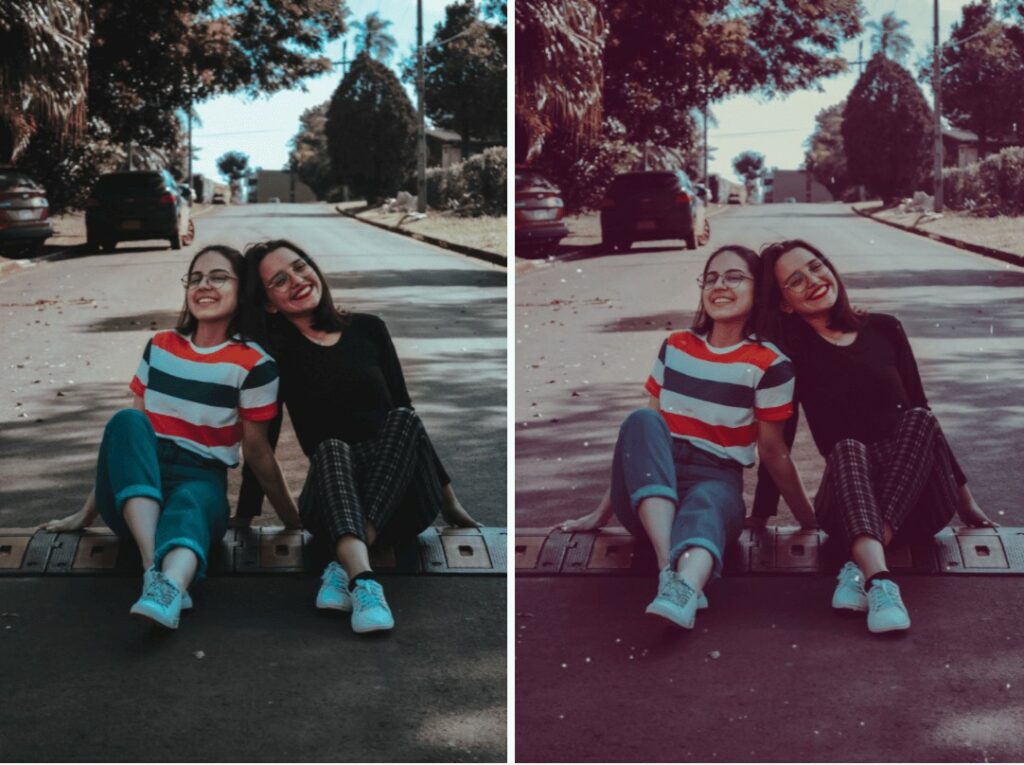 Making new friends doesn't mean there's no room for old (read: vintage *wink wink*) aesthetics. That's why our collection of Dust Filters in the Atmosphere category is perfect for group shots with your new crew. Subtle flecks and a retro, aged vibe gives the impression that these recent bonds were formed a long, long time ago.
It's Adore-able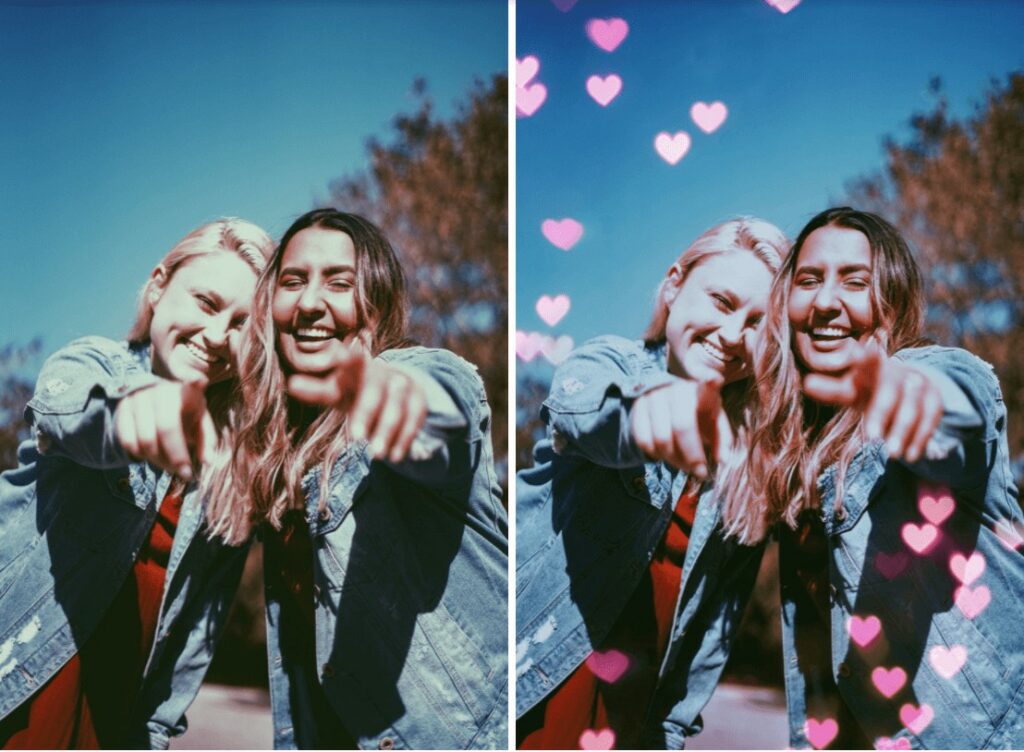 Making brand new connections with new friends is one the best feelings in the world. You know, when you're in that "honeymoon" phase of friendship where every group-hang seems epic. It's an adorable level of mutual adoration and basically, nothing can ruin the mood. This level of Love is perfectly reflected in our aptly named heart-filled filter, Adore in the Atmosphere category.
Strong Bonds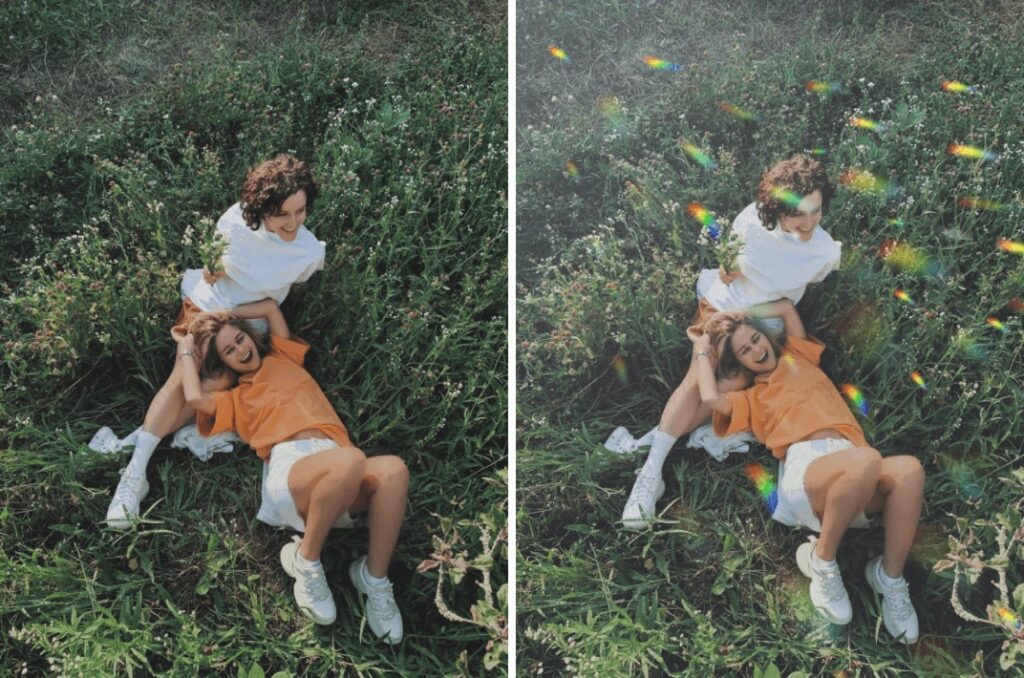 When it comes to friendship, we subscribe to the "when you know, you know" school of thought. While there are some platonic bonds that build slowly over time, there are many others that happen almost instantaneously. Within hours, even minutes, of meeting a stranger, you can develop a connection that signals the start of a lifelong friendship. For friendships of that nature, the Strong Filter in the Atmosphere category is a must when editing your favorite snaps.
Timeless Connection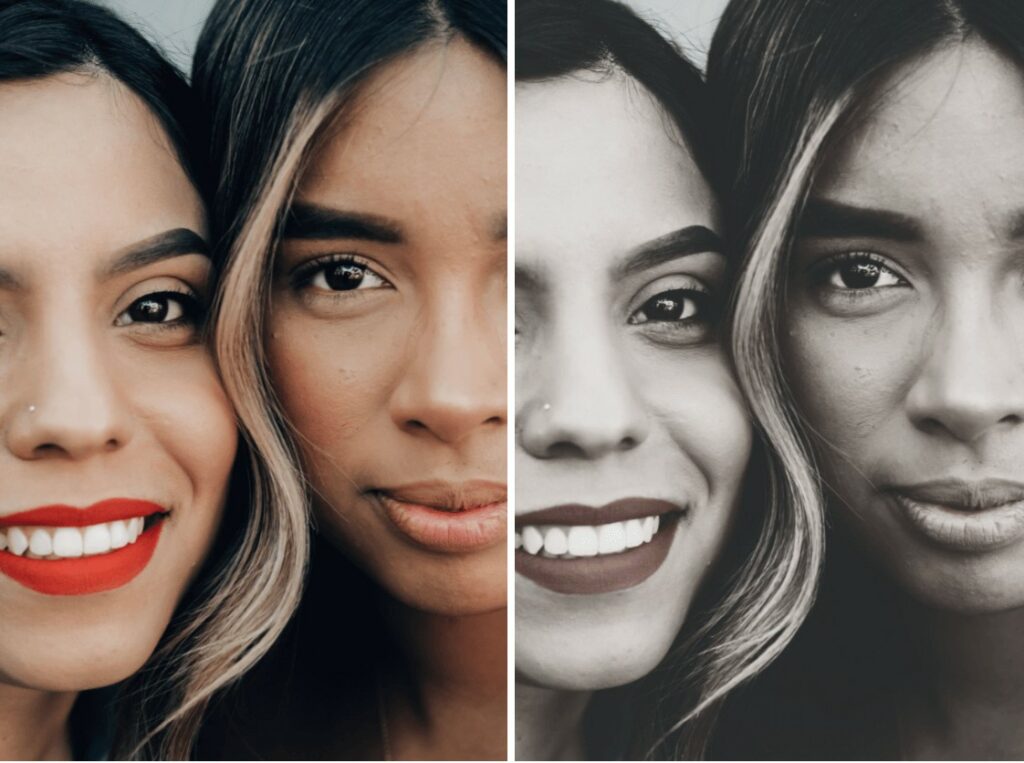 Your friendship may be new but the hope is that you and your new friends will remain connected for many years to come. As the days turn into months, and the months into years, the hope is that your relationship will endure life's many ups and downs and that you will be by each other's side through important milestones. With that in mind, we highly recommend the Timeless Filter in the Retro category as a symbol of your enduring connection that will never fade.
And there you have it! Five beautiful filters to mark the awesome occasion that is National New Friends Day! Share your edited photos with new friends using #AirBrushApp and follow AirBrush, the easy photo editor, on Instagram @AirBrushOfficial for more tips, tricks, and hacks!