Low and behold award season is upon us and we need to get glammed! Every year the star studded red carpet wows us with glamour and looks. This year we'll watch to see if our favorites take the statue home. Will Ma Rainy take it home? Will Andra Day stun us all? Who's to say. What we can say is that y'all better get your glitz ready because we have just the tools to get you golden for the Oscars. So, find a gown and carpet. We're painting the town red.
Lights!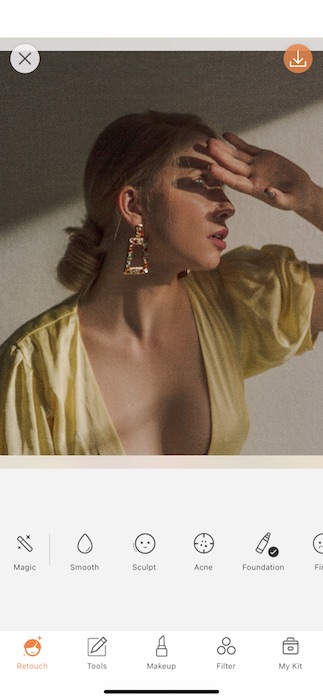 This is the Oscars y'all! We dont' have time to be playing around.
Unlike most of it's counterparts, the Glitter Tool does not have an adjustable brush. Instead you'll need to zoom in to apply effectively.
Begin to apply the Glitter on to your fabulous red carpet Oscar outfit.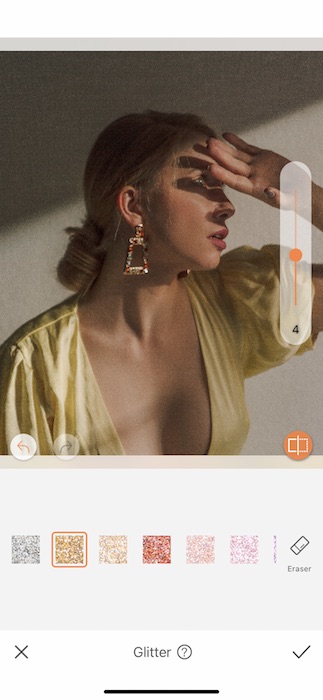 You can begin by testing out on one side of your outfit.
Begin to adjust the toggle on the right side to test out the strength of the Glitter.
Once you find a level that works for you start to apply to the rest of your look.
Tap the check mark to save your edit.
Camera!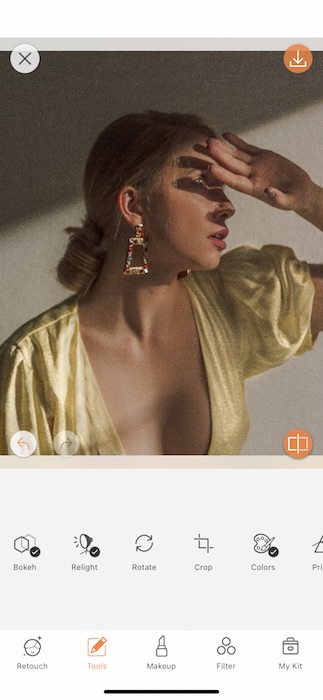 An Oscars nominee deserves proper lighting!
Go to your Tools Tab to find the Relight Tool.
Here you'll be able to adjust the lighting specifically on your face.
Find the style of Relight that works for you pic and begin using the center toggle to adjust the strength of the tool.
Tap the check mark to save your edit.
Action!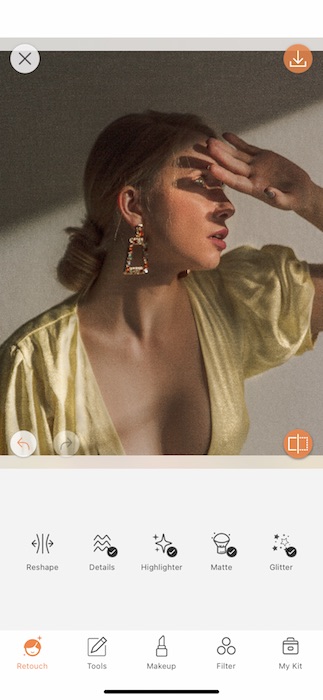 Let's do some evening out… It's the Oscars!
Find your Highlighter Tool on your Retouch Tab.
While the Tool's real purpose is to apply Highlighter to your face, we're going to use it on our neckline! Why shouldn't we look luscious from head to toe?
Adjust the the brush size to fit the curves of your neckline and begin applying.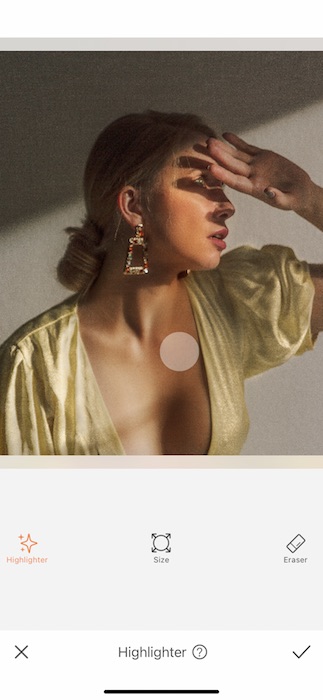 Once you're done applying the Highlighter you can use the toggle on the right hand side to adjust the strength of the tool.
When you're ready tap the check mark to save your edit.
And the Oscar Goes To…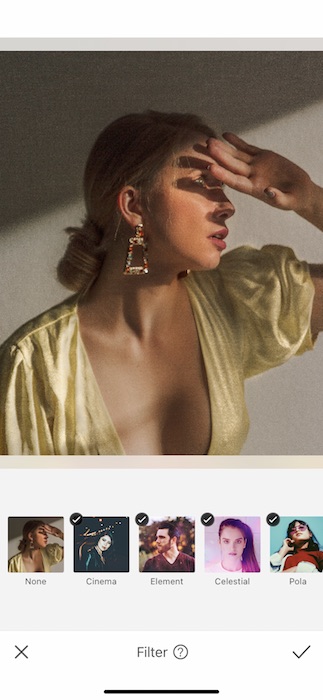 The Oscar may be gold but nothing shines brighter than Diamonds…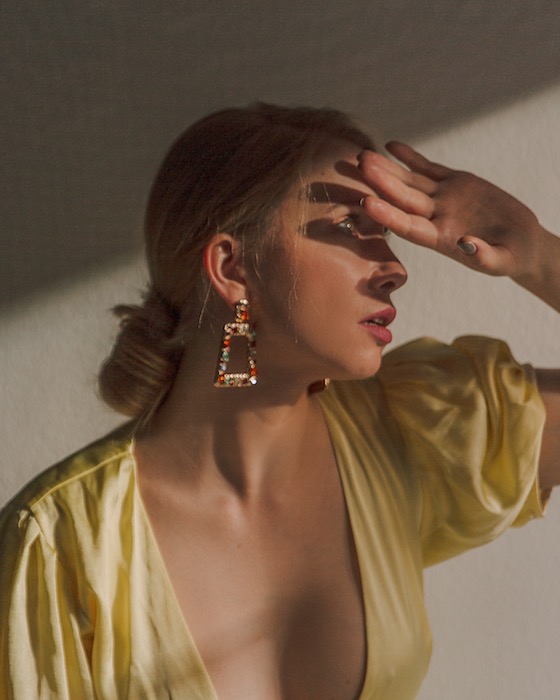 In this Oscar category you're the breakout star!! You just set yourself up for red carpet success. Are you ready to steal the spotlight? Don't forget the little people, big shot. Make sure to follow and tag Airbrush on Instagram at @AirBrushOfficial and use the tag @AirBrushApp for a chance to be featured on our own red carpet *wink*. Now get out there and glam it up! It's officially awards season.