Who doesn't love a top 3? We daydreamed our way into a world where all the Airbrush features competed on RuPaul's Drag Race and while they all fought to the finish (in stilettos) 3 came out victorious! Today we'll be crowning three features that we know our users in the US and UK can't live without and going in-depth to how to fully utilize each one. So if you're still new to the Airbrush game and don't know where to start here's your orientation on the Airbrush app top 3 features in the US and UK.
Smooth Operator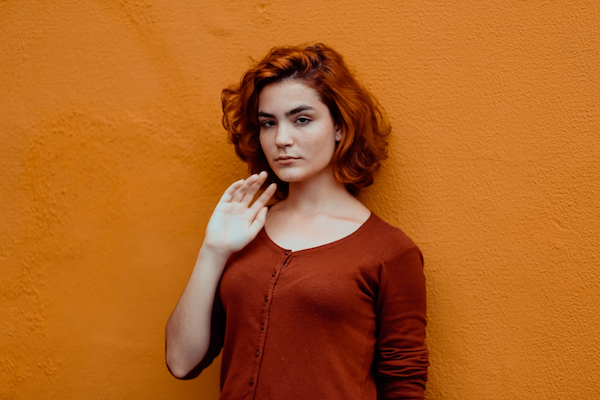 Texture, sometimes we want it, sometimes we don't. We believe in life, liberty, and the pursuit of a smooth surface. Your first thought might be that the Smooth tool is here to take care of a blemish or two then call it a day. WRONG. The Smooth tool can smooth any surface from the complexion to the background of your photos. Ready to get started?
You can find your Smooth tool at the top of your toolbar. There, you'll find multiple functions. We're going to start with the Size function which allows you to adjust the brush for whatever surface you're going to start with. Obviously, a face will require a smaller brush while the background of your photo might require a larger brush.
The weight of the Smooth tool can be adjusted to Light or Heavy. Ever feel like you went too far? Have no fear…
When you switch between tools you'll find your past work highlighted in blue. When using the Eraser function, you can remove past edits made with the Smooth tool. Literally the easiest dermatological procedure ever in the cases when you're smoothing your complexion.
Ironing is a pain. The Smooth tool is here to keep you away from the ironing board and back to showing off those advanced photo editing skills. Adjust the brush size to smooth those wrinkles seam to seam and look sharp for the homies.
Why is the world so stuck on stucco? Whip out that Smooth tool one more time to get rid of that pesky texture behind you. Use the narrow brush to take care of all the corners around you.
Background Check
All this work deserves a strong finish! Filters are by far the most versatile and impactful feature on the Airbrush app. Take yourself from novice photography to full on creative director while you completely change up the vibe of each of your pictures. Here we'll explore the Element pack. Each filter in the Element pack comes with a gorgeous overlay of a different scenic situation. From Galaxy which gives you the celestial glow to the serene vibes of Redwood. Each filter brings a different mood to the table!
There you have it! Two out of the top three features combined into one Airbrush super power. Ready to kick it up even more notches?
You can't Make(this)up
We're going to go back to our pre-filter editing stage do a quick Crop.
The Crop tool comes with preset dimensions perfect for any social media use. Let's work with something in portrait to make sure we show off all the AirBrush magic we're about to do!
The magic of the Makeup tool starts with the automatic detection of that gorgeous face. You can start off by playing with each of the presets. Testing out each Makeup filter is a great way to find out what mood you're in. Is it a strong brow and punched up lip? Is it a metallic eye and contoured cheek? We've got it all. For an in-depth tutorial on Makeup check out our post How to: Makeup.
Sometimes you just want to feel like an original. Don't you fret, we've got your back! My Look allows you to mix and match the Makeup tools to create your own custom preset. Your very own recipe for instant gorgeousness. This way, you can snap a pic and put your face on faster than you can say 'waterproof mascara'.
It wouldn't be an official Airbush edit without a visit to the Filter market. This time let's play with the Splendor set. Each filter in the Splendor set comes with a soft overlay and striking lens flares for that dramatic vibe we all know and want.
There you have it! Our top three features doing their very best all in one image. Are you ready to turn it out with the best of the best? Now that you're bulked up on AirBrush tips, make your way over to your Airbrush app and create some magic! Make sure to use #AirBrushApp hashtag to be featured on @AirBrushOfficial!