Looking for a photo editor that can take your images to the next level? Look no further than AirBrush Studio! This powerful tool is perfect for professional-level edits, with features that allow you to airbrush skin, adjust lighting and color, and even add artistic effects. Whether you're a photographer looking to enhance your portfolio or just someone who wants stunning photos for social media, AirBrush Studio has everything you need to create breathtaking visuals. So why settle for subpar editing software when you can have the ultimate airbrush photo editor at your fingertips? Read on to discover all the amazing things this program has in store!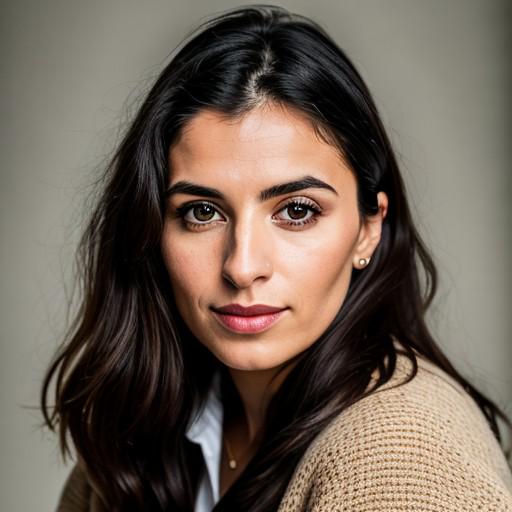 What is Airbrush Studio?
AirBrush Studio is a revolutionary AI-powered portrait editor that has taken the creative world by storm. This innovative software tool boasts an impressive range of features and tools, all designed to help creators achieve their vision with ease and precision. With AirBrush Studio, users can enhance the quality of their images while maintaining natural skin tones, remove blemishes or imperfections from portraits, adjust facial expressions for a more captivating look, and much more. Using advanced machine learning algorithms, this powerful editing software also provides suggestions for enhancements based on your preferences and style. Whether you're a professional photographer looking to fine-tune your work or an amateur wanting to create stunning portraits effortlessly – AirBrush Studio is undoubtedly the best AI-powered portrait editor out there!
Features of Airbrush Studio
Product advantages:
1) Ease of use. It's easier to get started with than Adobe and costs less to learn.
2) Integrate cutting-edge artificial intelligence content generation model, which can generate virtual portraits, realistic without copyright problems.
3) Efficiency. Pay attention to the efficiency of user use, such as online batch editing and other functions. For example, by setting the parameters of one photo, you can reuse many photos.
4) The beauty engine is powerful and has a lot of beauty functions.
5) It can be used on a computer instead of a mobile phone, and can output high-definition content, because it uses computer hardware, so it is faster than a mobile phone. It also doesn't crash as often as mobile phones.
6) Portrait image editing, 10 times improve the efficiency of portrait generation.
How to Use Airbrush Studio
Airbrush Studio is the ultimate airbrush photo editor for professional-level edits. This program has a wide range of features that allow you to customize your edits and create stunning works of art. In this tutorial, we will show you how to use Airbrush Studio to edit images.
To mention it, you can experience the magic of our AI portrait generator and create breathtaking AI-generated portraits in a matter of seconds, absolutely free! With this powerful tool, you can generate personalized AI portraits simply by providing text inputs.
Conclusion
AirBrush Studio is a powerful photo editor that allows users to edit photos with ease. With a variety of tools and features at its disposal, Airbrush Studio makes it easy for users to achieve professional-level edits. Whether you are wanting to change the look of an entire photo or just need to touch up a few areas, Airbrush Studio has everything you need to make your edits exactly the way you want them. If you are looking for an easy-to-use photo editor that can give your photos that extra bit of pizzazz, then Airbrush Studio is definitely worth checking out!