Who doesn't love a fresh start? Getting into a new year can be exciting and refreshing. The prospect of a clean slate gives us room to enter the next chapter of who we are and what our vibe is. That's why we came up with 5 easy steps for a bright new edit. Five simple tips that will give you and that IG grid a refresh. Ready? Let's go!
1. Trim the Fat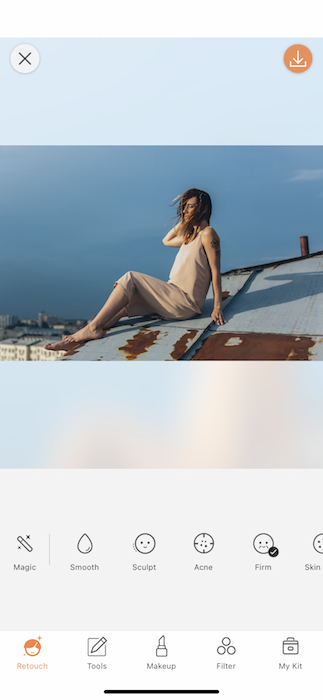 Now, we're all familiar with that same new year's resolution to get fitter in the name of health and wellness goals. While we wish we had tools for that, we'll just have to settle with slimming down our picture. (Also, never forget, it's not about looking good but feeling good.) One of the most basic tools to ever walk this earth is the Crop Tool. Most interior designers will tell you that the best design sometimes starts with less design. Meaning, by cropping out the excess you can turn a bleh picture into something frame worthy.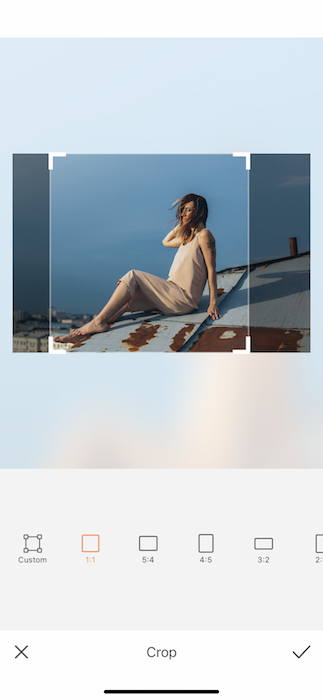 Once you open your Crop Tool you'll find a collection of pre-set proportions ready to drag and save on your image. Today we want bright and new and what's fresher than a square. That 1-to-1 ratio just does somethin' to ya, you know? Once you've selected your propo's (proportions in cool people language) you can tap that adorable little check mark on the bottom right and save your first edit. YAYYYYYYYYYY!
2. Shift Your Focus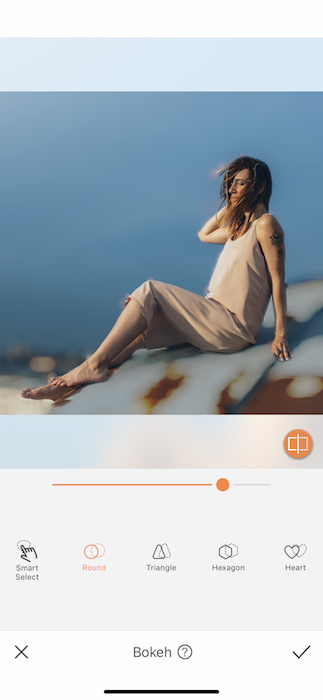 In photography, Bokeh (/ˈboʊkə/ BOH-kə or /ˈboʊkeɪ/ BOH-kay; Japanese: [boke]) is the aesthetic quality of the blur produced in out-of-focus parts of an image. Bokeh has also been defined as "the way the lens renders out-of-focus points of light". Now if you understand what any of that means, great. In short, it blurs out the background to give the image depth. Most of the time a light brush of the Bokeh Tool is all you need.
3. Beauty is in the Eye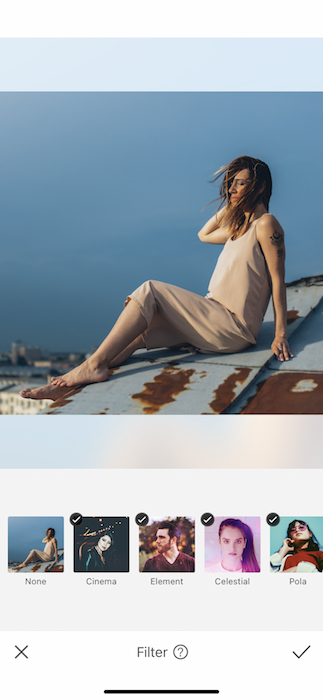 Who doesn't want to bask in the Afterglow of their edits with a gorgeous Filter. No edit is complete without a delicious bath of Filter–goodness. The Afterglow Filter Pack is the perfect pair to our fresh new look.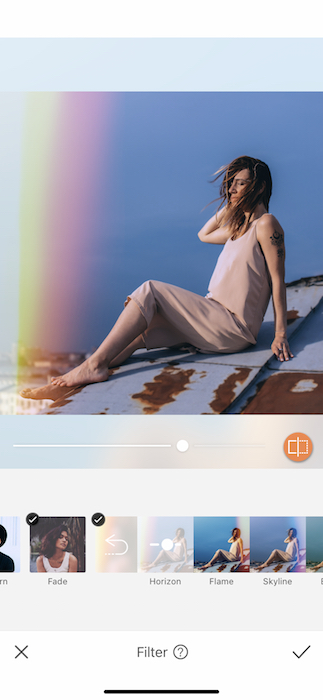 From Horizon to Skyline, and Gradual to Flame, Afterglow is full of gorgeous options all at your fingertips. Each Filter is completely adjustable so make sure to play with that toggle to get things exactly where they need to be.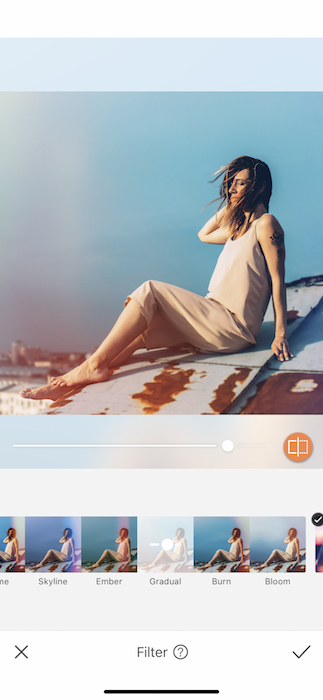 Once you feel like you've come to the end of your editing road make sure to tap the check mark on the bottom right of your image.
SURPRISE TIP #4. Live it Up!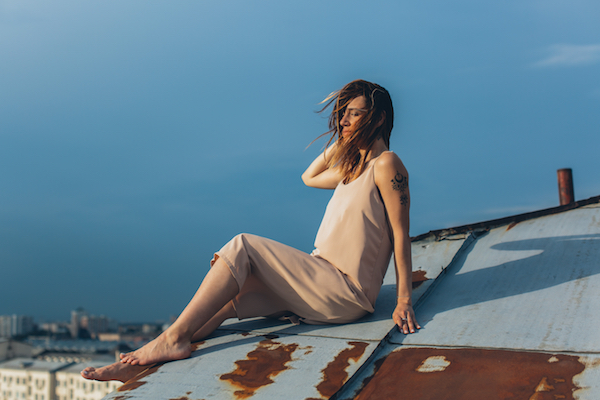 Now that you've got that fresh new look ready to rock get out there and live it up! Don't forget all these amazing tips and remember to tag your friends here at AirBrush by using the hashtag #AirBrushApp. You just might get featured on our official instagram page @AirBrushOfficial. Now, get out there you shiny new picture person, the world is your oyster!