It's no secret that we've got a stacked tool arsenal. And there are even more amazing editing options in the Premium tool kit. These tools help add that extra "umph!" that takes a good edit to a great edit in just a few taps. No kidding, Premium is where the magic happens. So AirBrush, the easy photo editor, has managed to narrow down four features that you should absolutely be using.
Bokeh

Our Bokeh tool brings depth to your photos without the need for any fancy camera equipment. Bringing focus to the parts you want and melting away the parts you don't, brings a professional edge to your pics. With shape options available like triangle, hexagonal, or heart-shaped blur effect, you can create unique photos. Not to mention, this Premium feature comes in super handy when taking a picture somewhere less than aesthetic, like the bathroom.
Eraser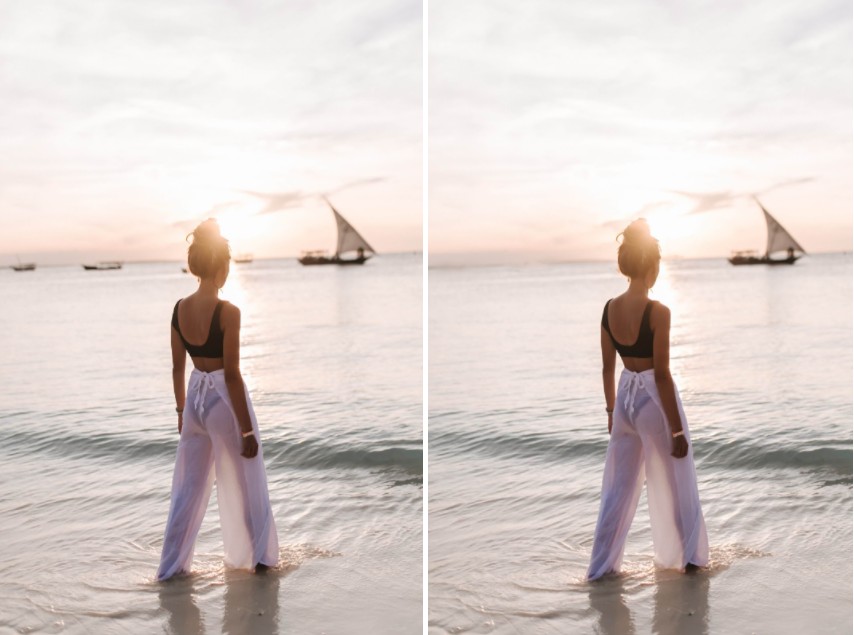 Eraser tool comes in real handy for a crowded background or photobombers but it can also help change up the vibe of your photo. Use a minimal look to change the mood of your pic and all it takes is a few swipes. The Premium feature, Eraser works by replacing the selected area with the pixels surrounding it, so you'll get a smooth finish. All you have to do is zoom in and reduce the brush size to get the fine details removed and blend the background to perfection.
Beauty Magic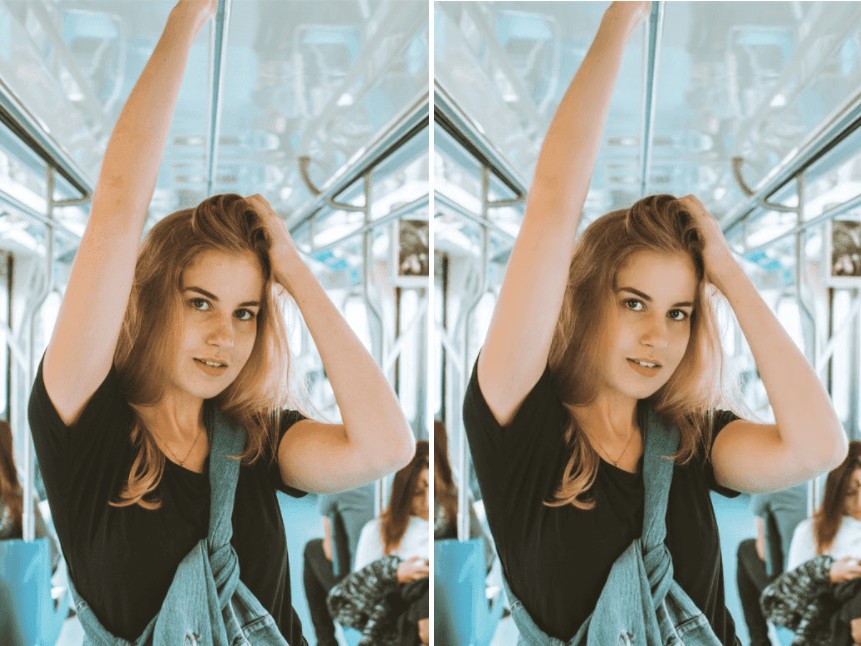 Beauty Magic is one of those all in tools that practically takes care of the entire photo. But even if some features automatically adjust, we've left room for customisation, so you decide how enhanced you want the photo to be. Smooth out skin tone, Whiten teeth and remove dark circles, it's all possible with Beauty Magic.
Filters

And last on our list of Premium features you absolutely need is Filters. There's no quicker way to morph the look and feel of your photos than with one of our FIlters. Choose between warm and cool tones, colors, deepened shadows or reflective lights to really create the look you want.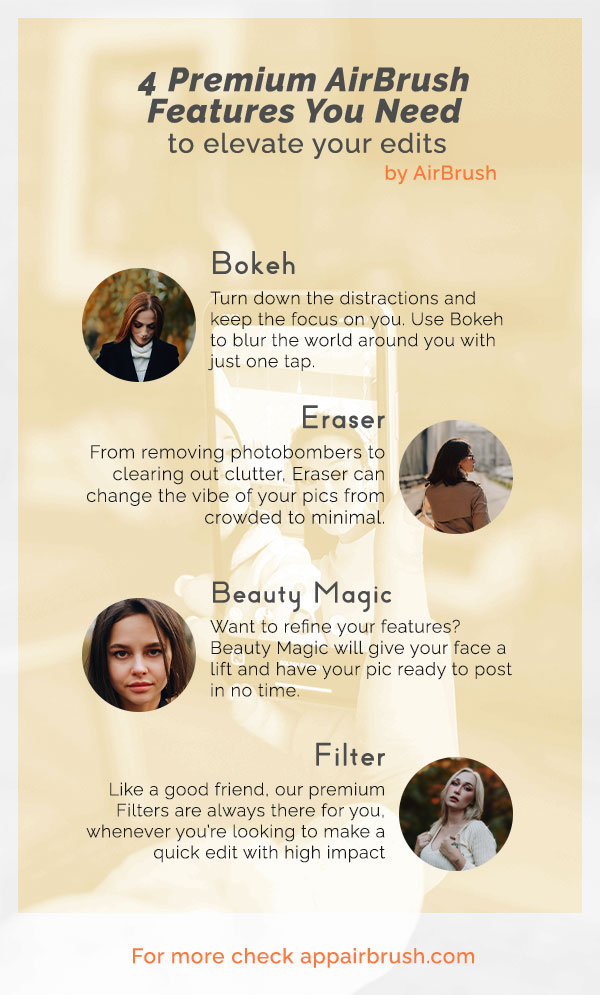 That's four Premium features that will get your pics looking next level. And we encourage you to check out the rest of AirBrush's Premium features and see how far you can push your editing skills. When your pics are perfected, tag them with #AirBrushApp to make them easy to find. Follow @AirBrushOfficial for the latest editing tips, tricks and hacks.