We're still basking in the afterglow of the new year, which means there's still time for you to get started on your new years resolutions. AirBrush is here for you with some reminders on how you can stay on task this year. Use the pics on your feed to remind you to stay on task and accomplish your resolutions this year.
Focus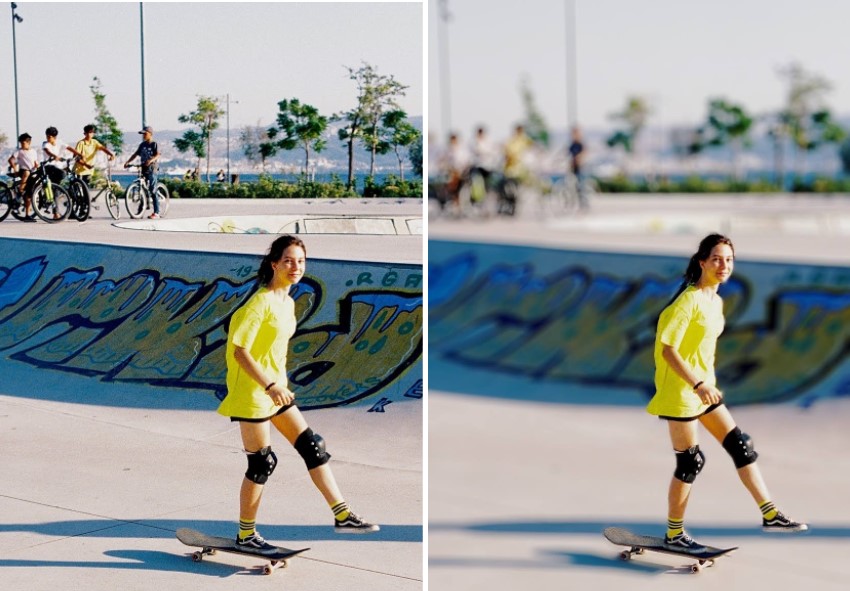 There's no way your new year resolutions are getting accomplished without some serious commitment from you. That means drowning out the distractions and keeping focus on yourself and your business. The Bokeh tool does the same thing. Blur out a distracting background and keep the focus on you. Toggle the slide bar to adjust the intensity.
Fine Tune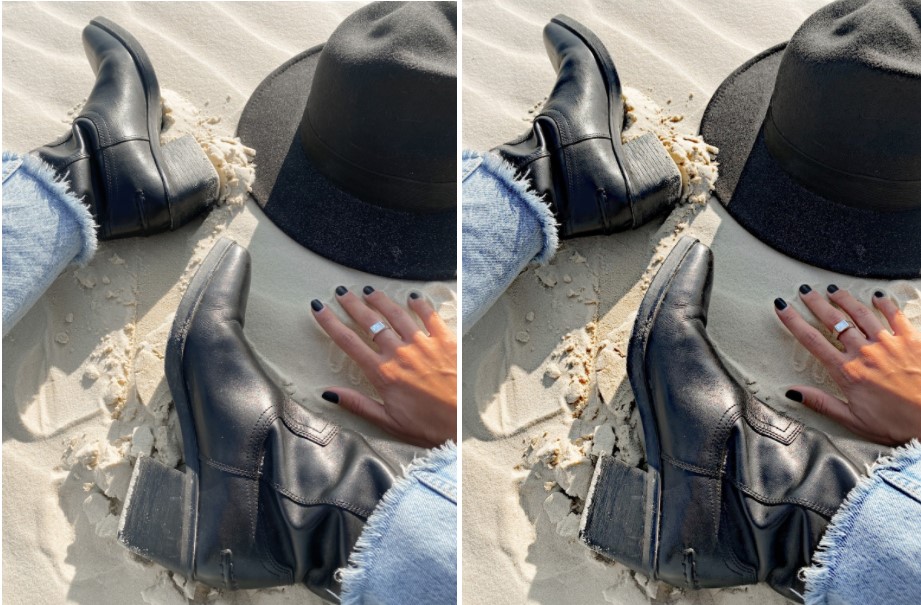 Once you're dialled in on your new years resolutions, spotlight those areas that deserve extra attention. Not every goal is a top priority, so decide what's a non-negotiable for you this year. The Details tool helps you dial in on the parts of your photo that you want to bring a little extra attention to. All you have to do is swipe over the area until the level of detail is achieved.
Visualise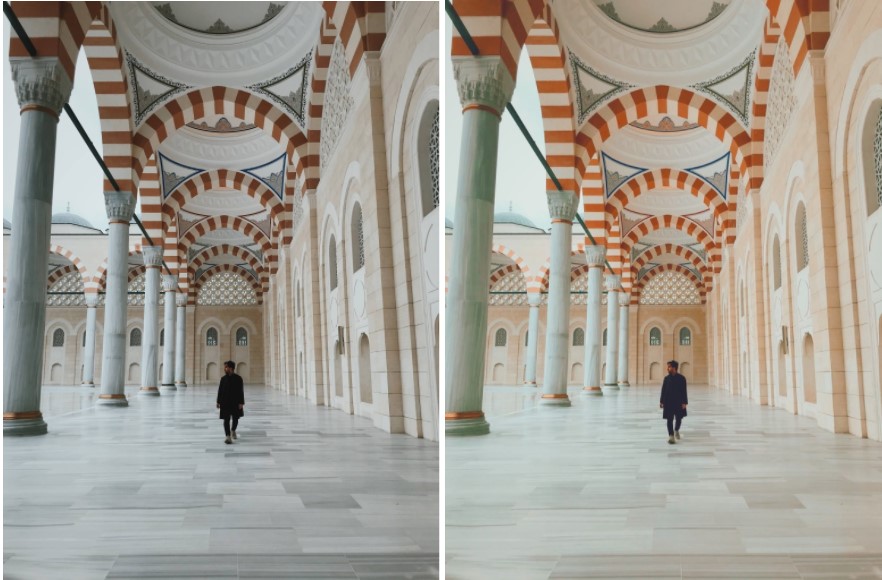 So you've refocused and prioritized. The next tip is to use visualization. You need to see yourself accomplishing your new years resolutions. What does it look like for you? Get specific and write it down if necessary, exactly how these goals are going to affect your life. Use AirBrush's Filters to help you visualize too. Select your favorite filter to cast a whole new light on yourself and the way you want your life to look.
Let Go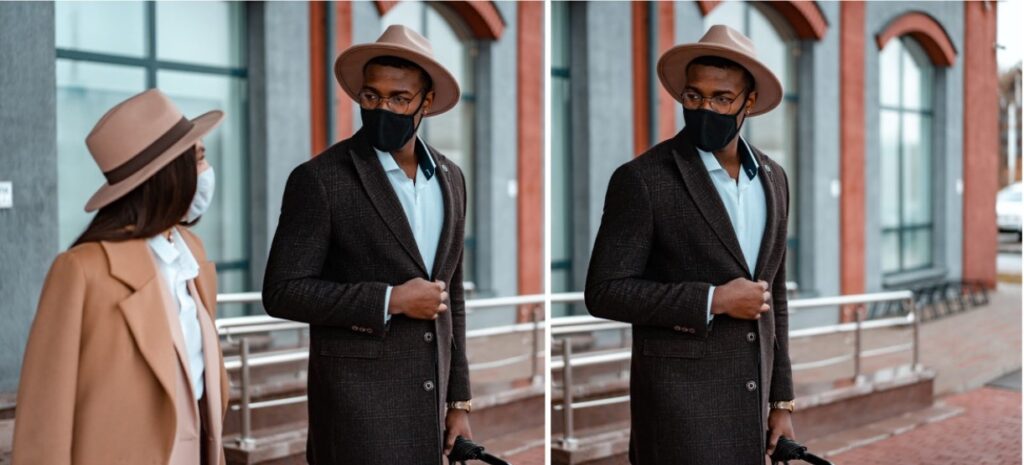 While you're getting hype about the things you want to achieve, don't forget to consciously let go of the things that don't align with your new years resolutions. Carrying the extra weight of things that don't serve you slows you down and can distract you. In the same way, use Crop to cut out anything you don't want to see going forward. Use the custom Crop feature to decide e aptly what stays in frame and with you for the rest of the year.
Perspective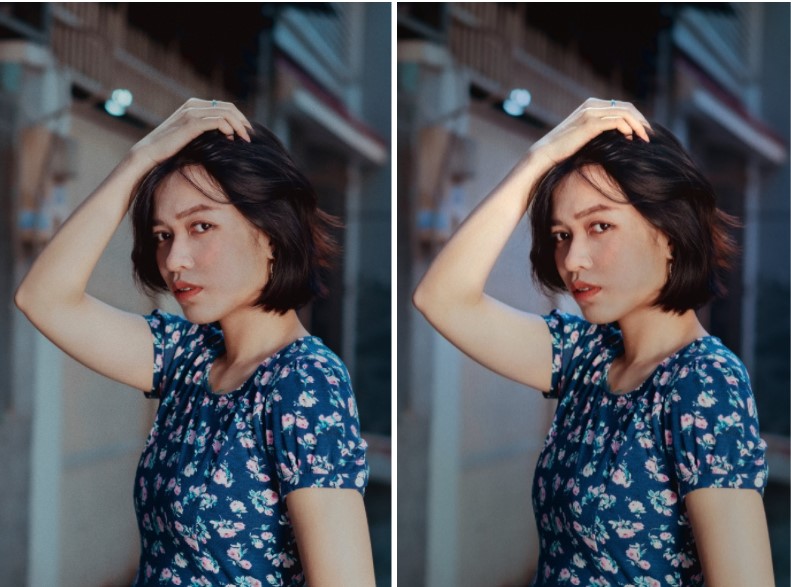 As the year gets older, don't forget to keep perspective. Progress and success are never linear or exponential. There will be challenges and setbacks but don't let them derail you. Keep your eyes on the prize and keep working to accomplish your new years resolutions. Keep a guiding light shining with Relight to help keep focus and see the positives in always getting g back up.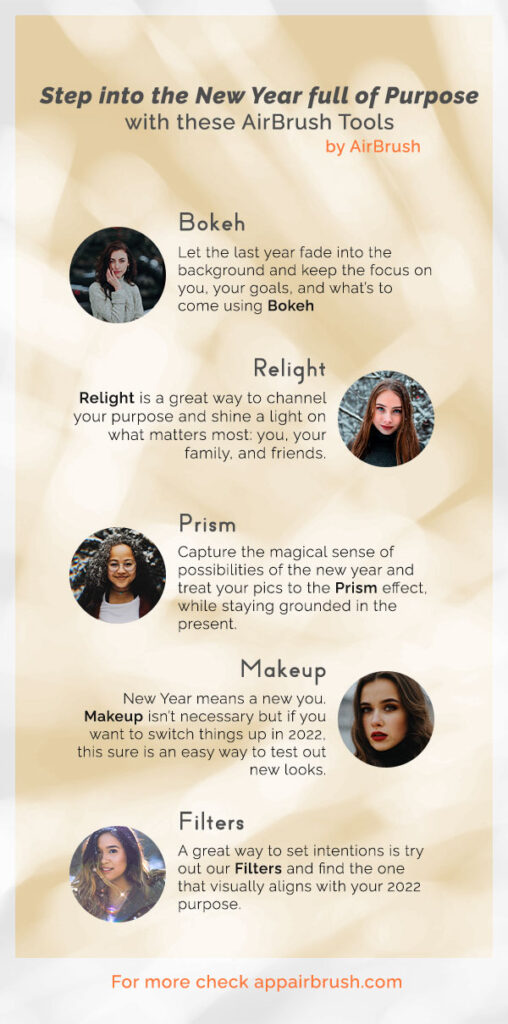 How lucky are you that AirBrush, the easy photo editor, has all the tools you'll need to take on your new year's resolutions with confidence? Remember to use #AirBrushApp when sharing your pics and be sure to follow @AirBrushOfficial on Instagram for our latest tips, tricks, and hacks to keep your feed fresh in 2022!