There are almost too many trends to keep track of these days but the most attention-grabbing ones make it to the mainstream relatively quickly. Collage Videos are making the rounds and at first glance, they may seem more complicated than they actually are. The fast pace and copious amount of visual elements can be intimidating at first but AirBrush will break it down to get you on trend and posting.
Step 1: Gather The Material
The collage videos making the rounds on IG and TikTok usually have a theme. Whether that's a singular event, a wrap-up of your summer or the BTS of your latest business launch. With that in mind, gather between 15-20 photos that share a theme (even if the theme is just you) and if possible, save them in the order you want them to appear or make a mental note if that is preferable.
Step 2: Cut & Collage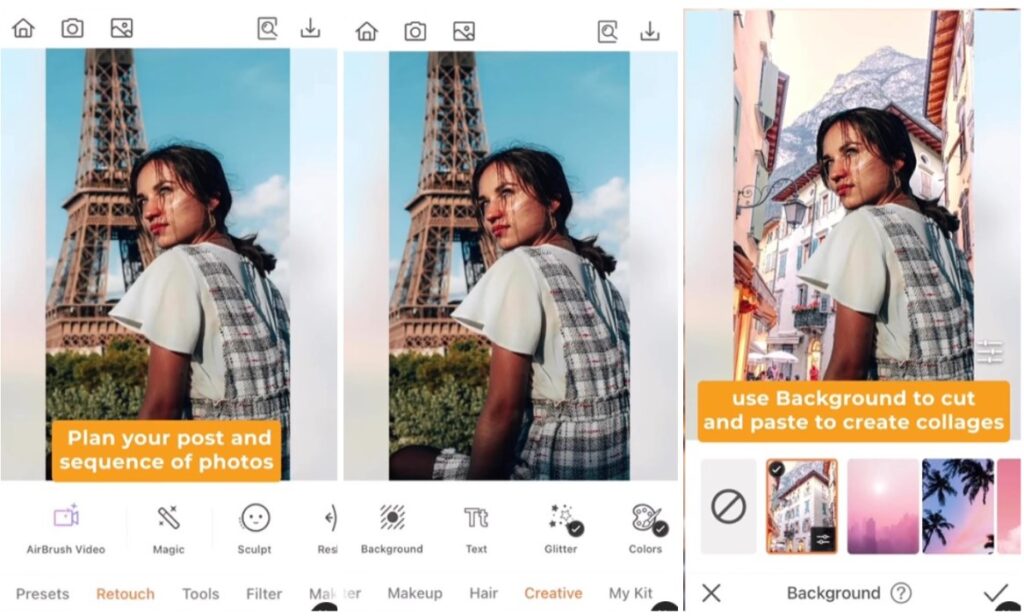 The key to the collage video trend is the Background Tool. This video trend is simply the replacement of one or two elements from the current photo with elements from the subsequent photo in the series you would have organized previously. At some point, each photo appears in its original state but only a blink before the next transition begins. For business content, consider doing this with sale items and or new releases where you can include details via text. Text or groups of text can be treated as individual elements in this case. Just ensure to leave a complete photo up long enough for viewers to take in the pertinent information. Here are the steps for using our Background tool to achieve the desired effect:
Select the Background tool under the Creative tab on the main menu
Choose the next photo in your sequence as an imported Background or Portrait
Use the Select and Eraser tool to hide and reveal parts of the photos
Tap the checkmark to save your edit.
Step 3: Turn Photos into Video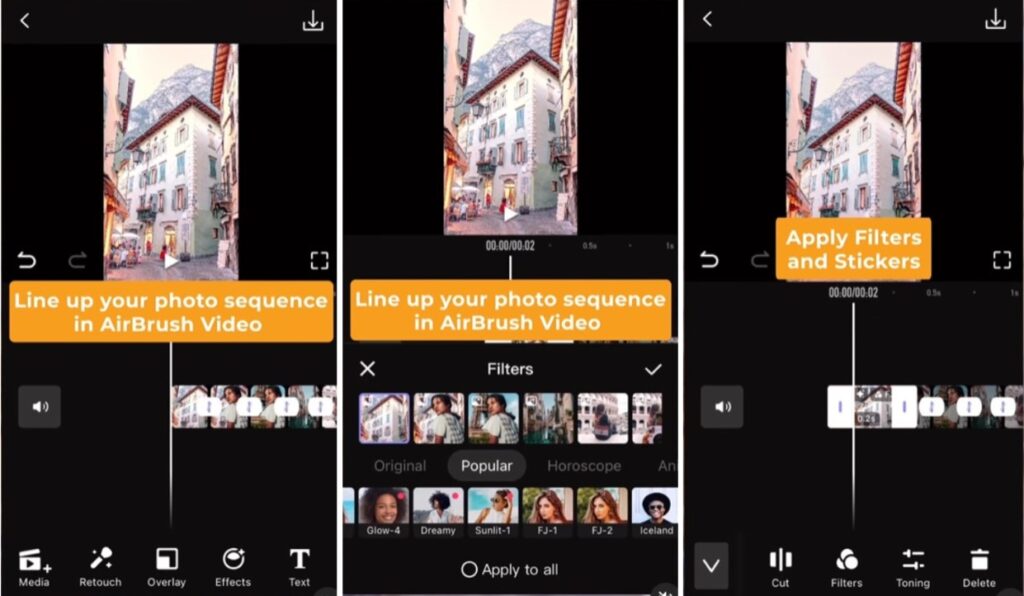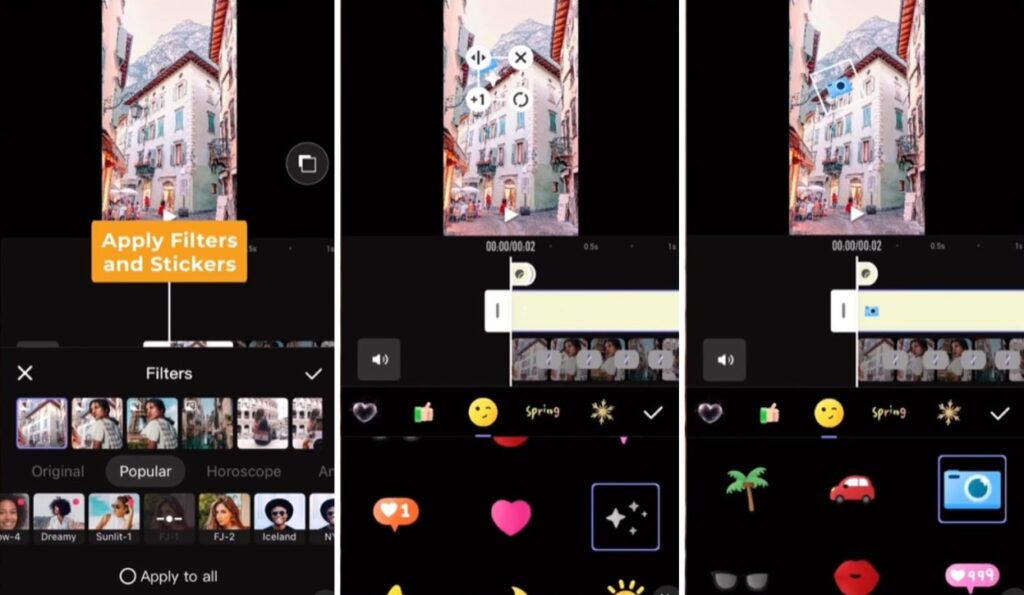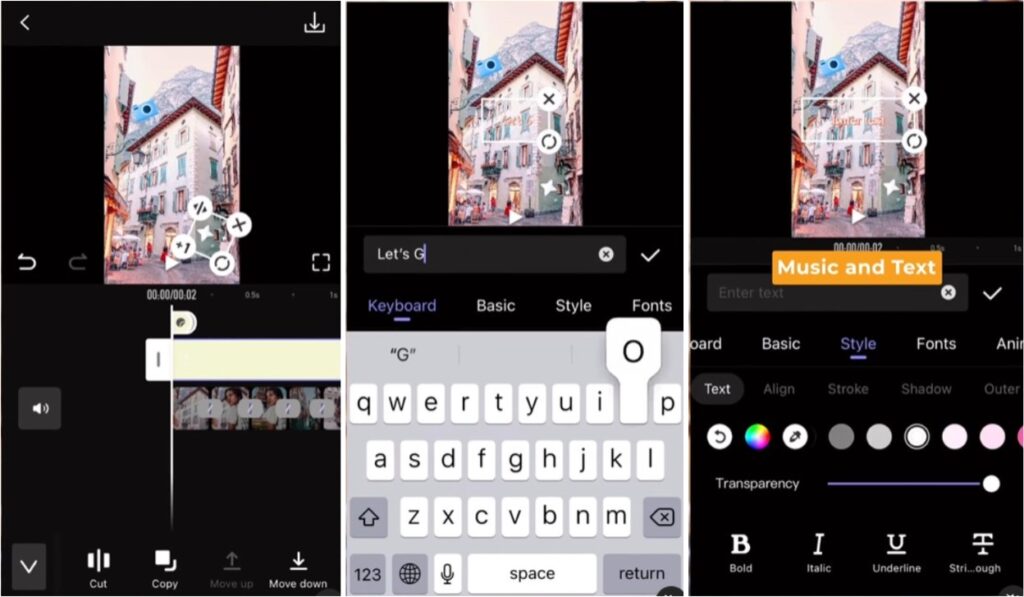 We're at the last major step and that means it's time to turn to AirBrush Video, AirBrush's sister app. It's with AirBrush Video that we turn a group of static images into a cool flash video that gives that real-time collage effect. It'll be important at this juncture to double-check the sequence of your edited photos to make things as seamless as possible. However, if you mix up photos on the collage video timeline, you can always go in to correct the sequence. Consider adding a Filter to the photos that make up your timeline to bring cohesiveness as the video plays for your audience. Businesses can consider embedding a secret code or image for their audience to find and apply to a giveaway or sale.
We can't deny that these steps can be lengthy, depending on how long you want your video to be. But collage videos can be accomplished in three steps, with the weight being pulled equally between AirBrush, the easy photo editor and AirBrush Video. We love seeing what our users come up with, so we encourage you to tag your posts with #AirBrushApp so we can have a look and then follow us @AirBrushOfficial for all our latest tips, tricks and hacks!