The leaves are falling and Mother Nature is calling you outside to explore. As the trees transition from greens to reds and oranges, we're itching to create a dramatic fall edit that fully embraces all the warm tones of the season. Here's how you can use AirBrush, the easy photo editor, to do the same.
Orange you a fan of Fall Colors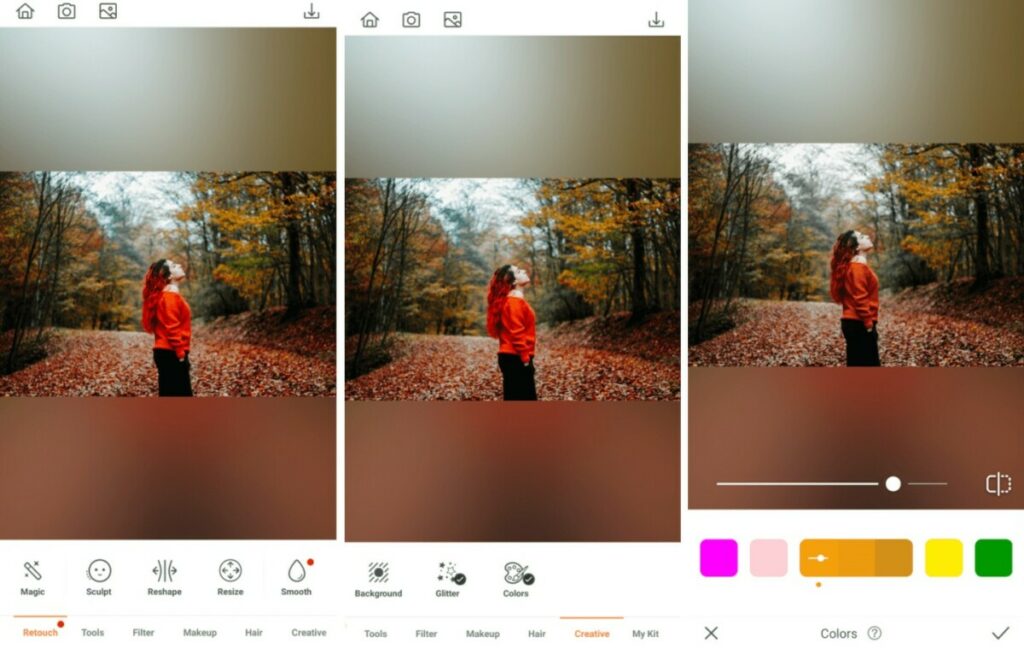 Are you ready to lean into those autumn hues? The Colors tool is here for you to bring out the richness of the seasonal reds or accentuate the warmth of the orange tones. Whichever you favor, AirBrush gives you the power to truly celebrate your favorite fall color in an exquisite fall edit
Go to the Creative tab and select the Colors Tool
For this edit we want to highlight fall's signature hue: Orange
Use the center toggle to adjust the strength of the Colors Tool
Tap on the checkmark to save your edit
More Leaves Please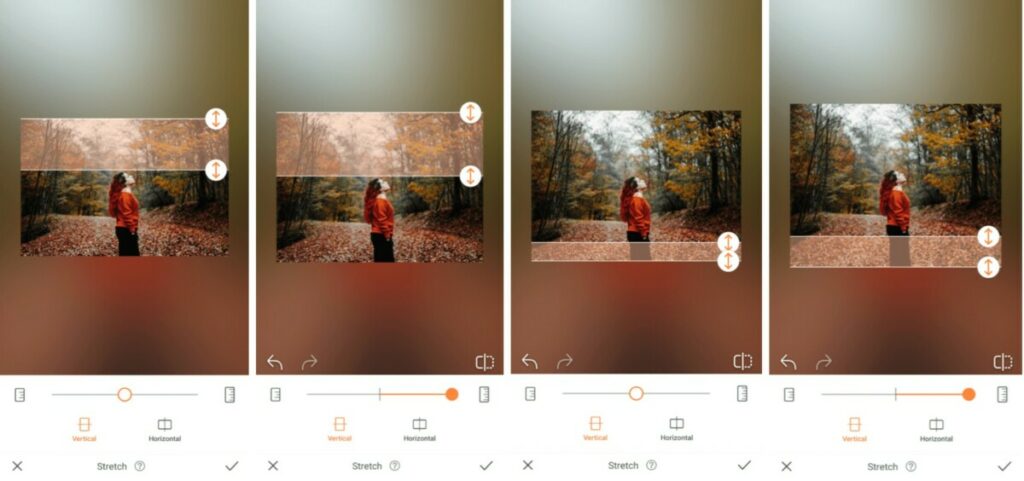 There's no such thing as "too much" when it comes to fall foliage. The more of those blazing reds, burnt oranges, and mellow yellows in your fall edit the better! So why not use the Stretch tool to expand your existing scenery?
Find the Stretch Tool in your Retouch tab.
You'll have the option to Stretch either vertically or horizontally
Drag the arrows to cover the area you'd like to Stretch
Once you've selected your area you can move the center toggle to the right to Stretch the area.
You can keep adjusting as much as you'd like before tapping the checkmark to save the edit.
The Mighty Redwood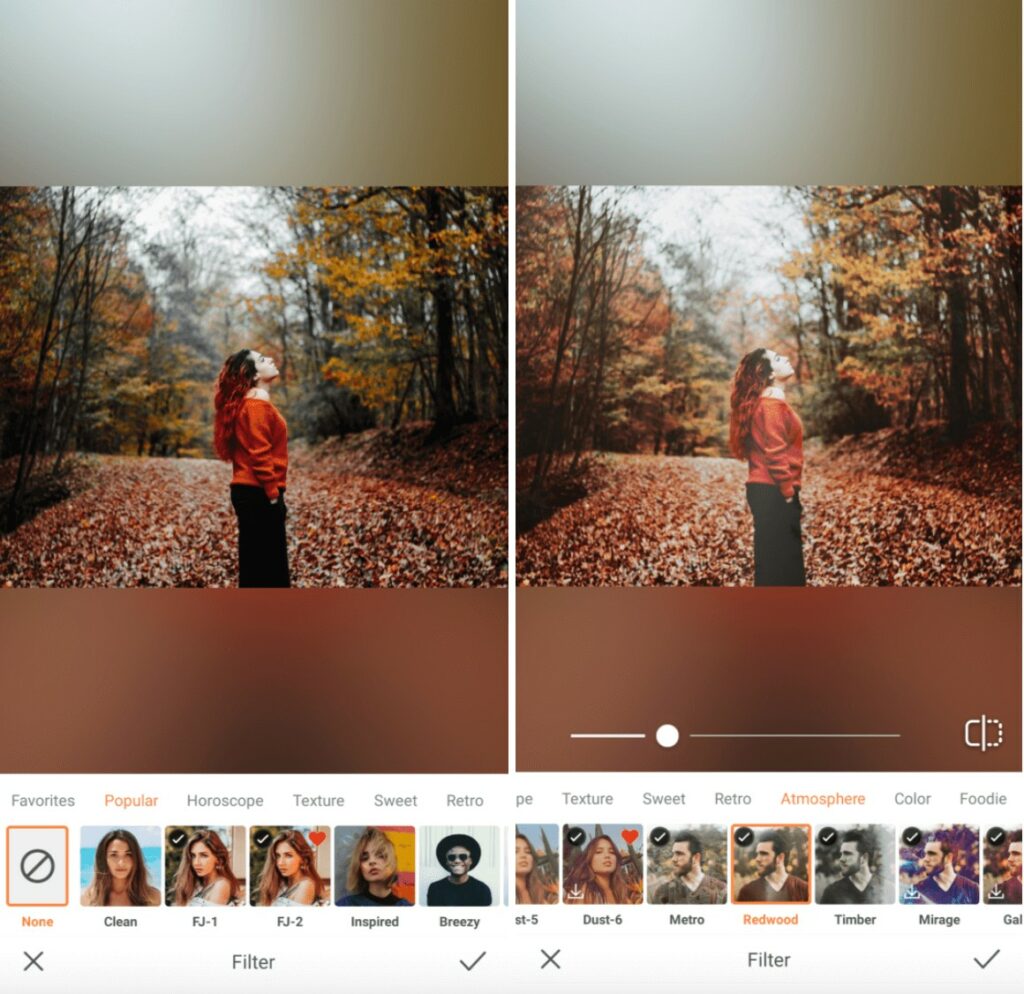 If you're looking to pay homage to nature, the Elements filter pack has a variety of options you can choose from. From Timber to Mirage, these filters play up some of the great outdoor's finest attributes. To capture the essence of autumn in this fall edit, however, we highly recommend the light, subtle effect of the Redwood Filter.
Go to your Filter Library
Scroll through to the travel-inspired filters in the Atmosphere category and select Redwood
Use the center toggle to adjust the strength of the Filter
Tap on the checkmark to save your edit
This fall edit is making us feel all the feels! Now it's your turn to create autumn magic with AirBrush, the easy photo editor. Share your outdoor escapades using #AirBrushApp and follow us on Instagram @AirBrushOfficial for more cool tips, tricks, and hacks to get you through the season!