Light-hearted and laid back, Libras have a knack for introducing a lot of fun into our lives! With their high energy levels and love of company, they're unapologetically extroverted and use their powerful charms for good as they always seek to keep the peace and create harmony in any space they occupy. We love their kind spirits, so today we're using AirBrush, the easy photo editor, to create an edit that pays tribute to all those awesome people under the Libra sign.
A Libra's Time to Shine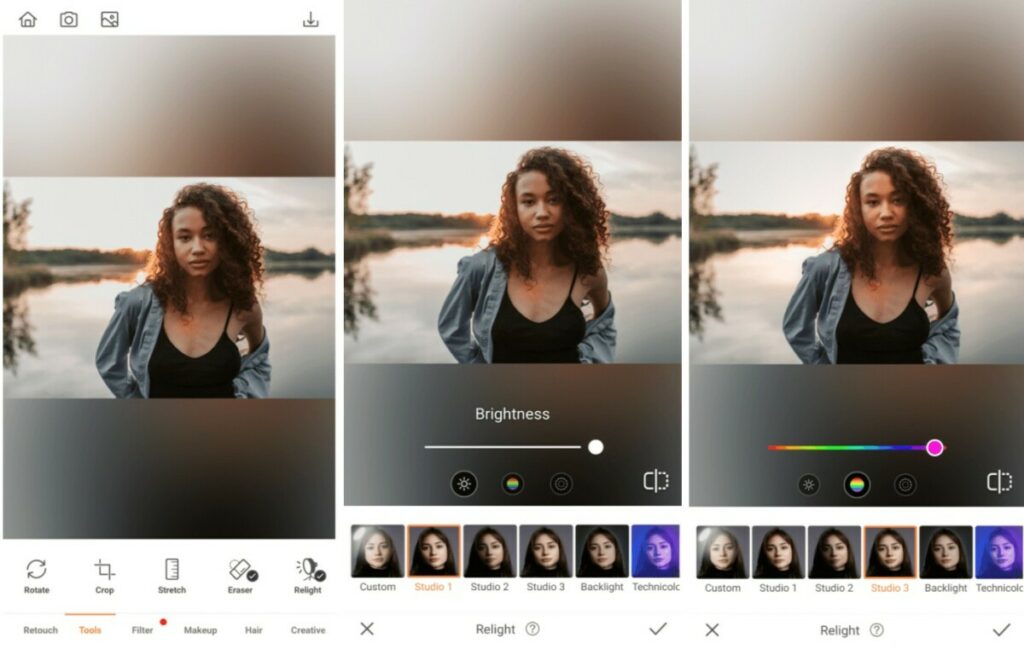 Ruled by the element Air, Libras are truly the salt of the earth. While they tend to be concerned about the comfort and well-being of others, this sign is also well aware of the value of self-care. As a result, they have a tendency to be self-indulgent – well within reason. That's why we're using the Relight tool to give them their very own moment to shine.
Go to the Tools tab and tap on Relight
Select Studio 3 for perfect illumination and slide the toggle to adjust the light on your face
Tap on the rainbow circle and select the hue that best suits you
Tap the checkmark to save your edit
Create a Look that Screams Libra
Libras tend to have a strong sense of self and are known for their unique swag. They love to look as great as they feel, but they don't necessarily want to blend into the crowd. Which is why we're using the Build Looks feature to create a customized makeup look for this special edit.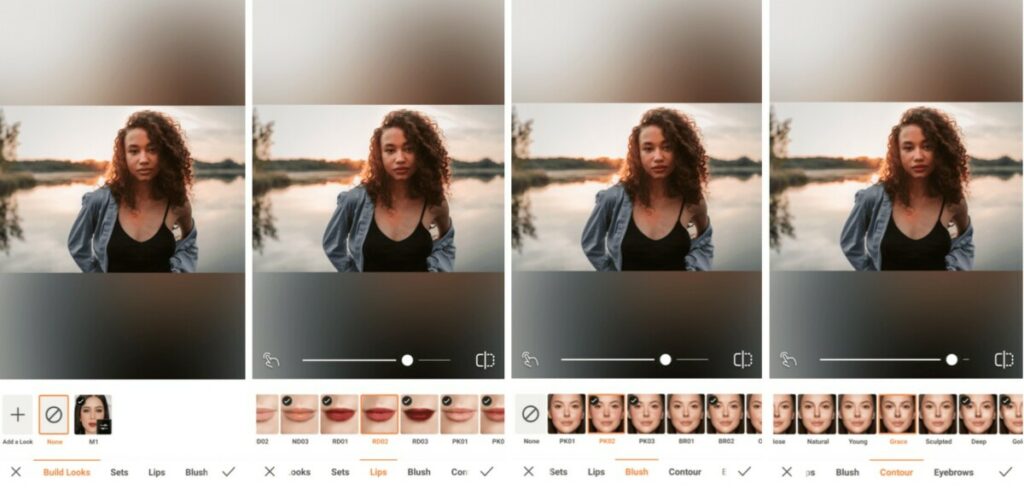 In the Makeup toolbar select Build Looks
Go to Lips and select a strong but soft lip color that reflects Libras' earnest nature
Next, go to Blush and add a touch of color to your cheeks
To define those facial angles, tap on Contour and select the look that suits you best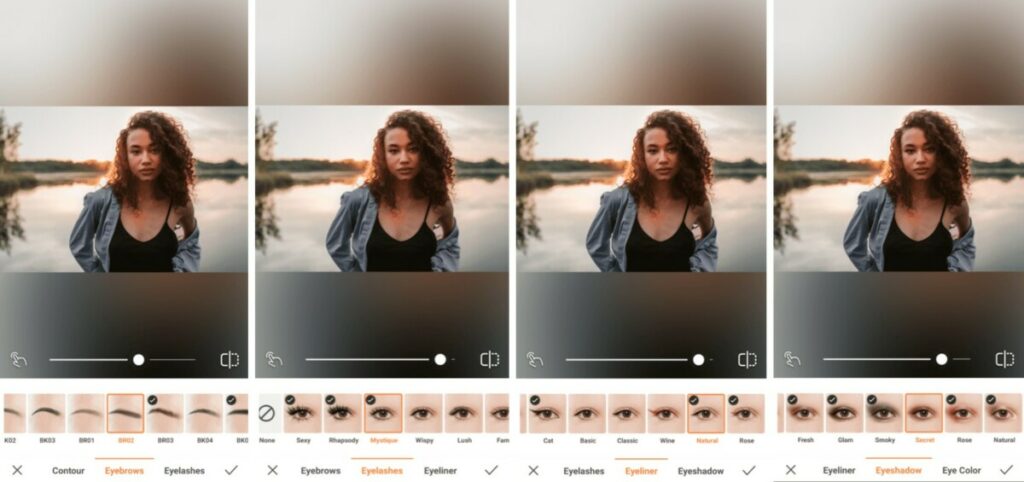 Finish up the look by selecting Eyebrows, Eyelashes, Eyeliner, and Eye Shadow that capture the charismatic nature of most Libras
For each of these features, you can use the toggle to adjust the intensity of the effect
Tap the checkmark to save your edit
Channel Your Inner Libra with the Perfect Filter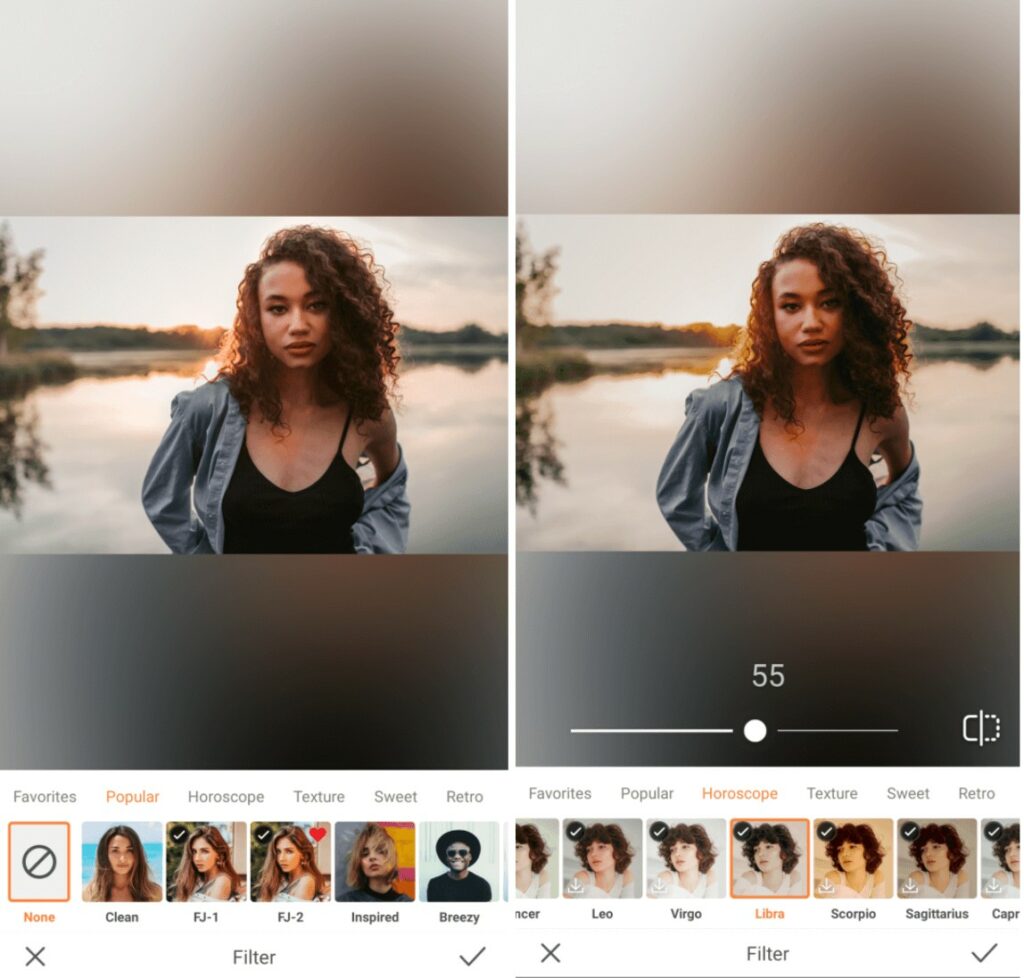 In the spirit of keeping it real as all Libras do, this edit could never be complete without our Libra Filter! Deep and delicate, this particular filter was specifically designed to capture the authentic essence of the Libra energy.
Go to Filters and tap on Horoscope in the category menu
Scroll through the collection and select Libra and tap on it to select
Tap the checkmark to save your edit
We're crushing so hard on this edit! The same way we crush hard on the Libras in our lives! Go ahead and show them your love with a stunning AirBrush edit inspired by their beautiful souls! Share your tributes using #AirBrushApp and follow us on Instagram @AirBrushOfficial for more inspiration!