It's the first week of March and that means it's officially Women's History Month! During World War II, images of women workers were widespread in the media in formats such as government posters, and commercial advertising and were heavily used by the government to encourage women to volunteer for wartime service in factories. It is during this time that Rosie the Riveter and the We Can Do It poster were born. This image continues to represent the ongoing movement calling for women's rights and gender equality throughout the world. Today we're going to honor women by creating our very own Rosie the Riveter poster and showing the world that yes, we can do it.
Nevertheless, She Persiste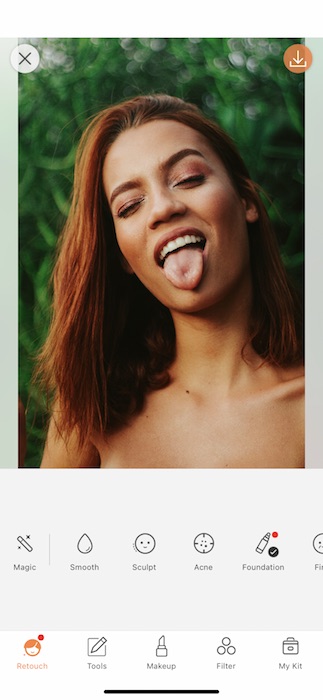 First and foremost during women's month, a quick stop to the Beauty Magic Tool is always a good idea.
Find your Beauty Magic Tool in your Retouch Tab.
The Beauty Magic Tool will automatically make slight retouches to your face just as a refresher. We're about to be on a poster, better bring our A-Game.
Once you load the tool you can adjust the strength and even make individual adjustments by tapping the icons.
When They Go Low, We Go High…lighter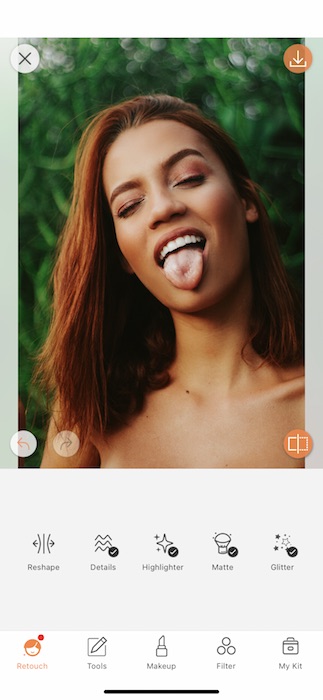 A hot tip to look extra dewey is a couple swipes of the Highlighter Tool.
Once you're done, you can use the toggle on the right hand side to adjust the tool strength to you liking.
If you feel like you went too far… Use the Eraser Feature to clean it up.
Tap the check mark on the bottom right to save your edits.
Lady Boss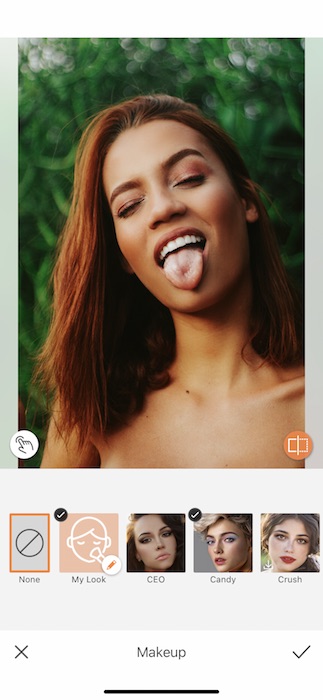 Makeup is war paint and you should always leave the house ready for battle.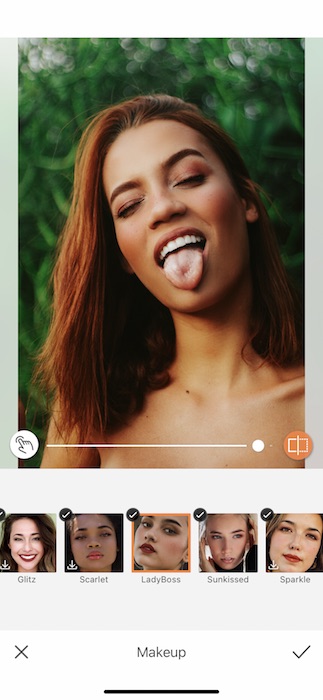 Go to your Makeup Tab.
There you'll find a Makeup Filter called Ladyboss (could it be any more appropriate?)
The Filter will automatically apply to your face.
Use the center toggle to adjust the strength.
Tap the check mark to save your edits.
She Came, She Saw, She Conquered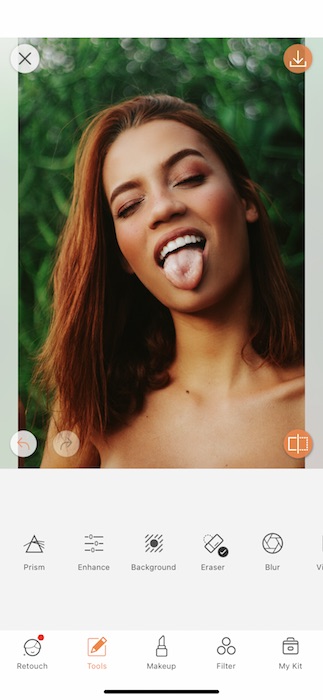 Now for the reason we're all here… A women's month statement.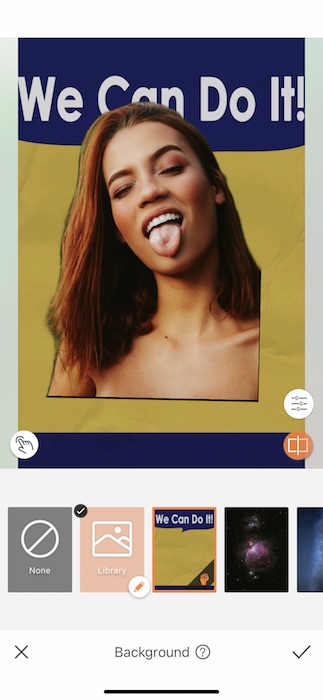 When working with the Background Tool, you can adjust the sizing and proportions by pinching and dragging either yourself or the background.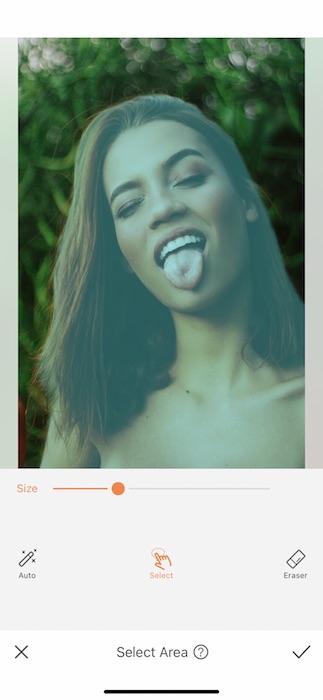 Depending on the image, the Background Tool might require some Fine-Tuning.
Tap the white icon on the bottom left side to open the Select Area Feature.
Here, you'll be able to manually select and deselect areas for your picture.
Adjust your brush size then zoom in to get rid of any remnants of your picture's original background.
You can always tap Auto to reset and tap the Back Arrow to undo any mishaps.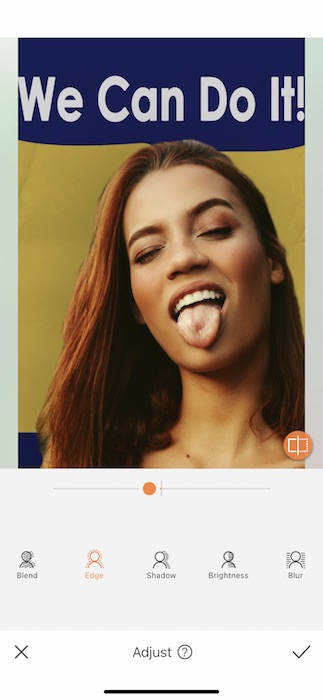 Once you're done selecting, perfect your image with some Adjustments.
Use the Blend Feature to color match both your images.
Use the Edge Filter to shave off any remnants of the old image.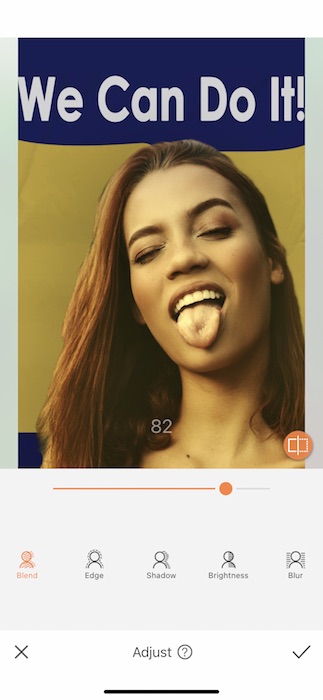 The Blur Feature is important to create depth between you and your Background.
Tap the check mark when you're ready.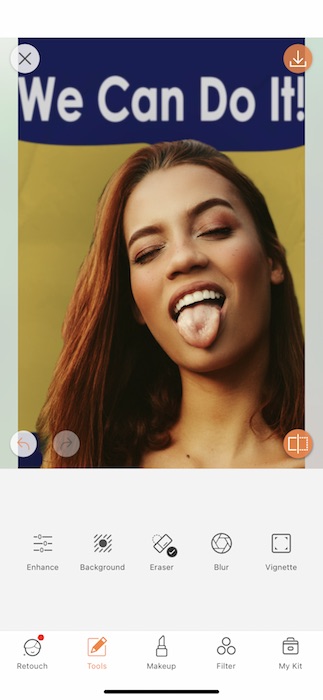 Sometimes some remnants are hard to get rid of.
Find your Eraser Tool in your Tools Tab.
Adjust your brush size, zoom in, and begin swiping across areas that need to be blended in.
Tap that check mark and you're good to go!
We Did It.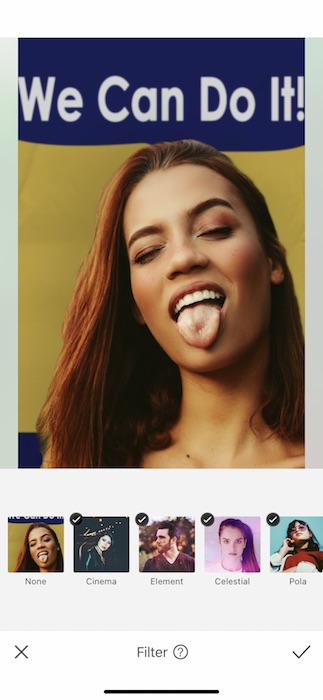 Rosie would finish the job and this job gets finished with a Filter.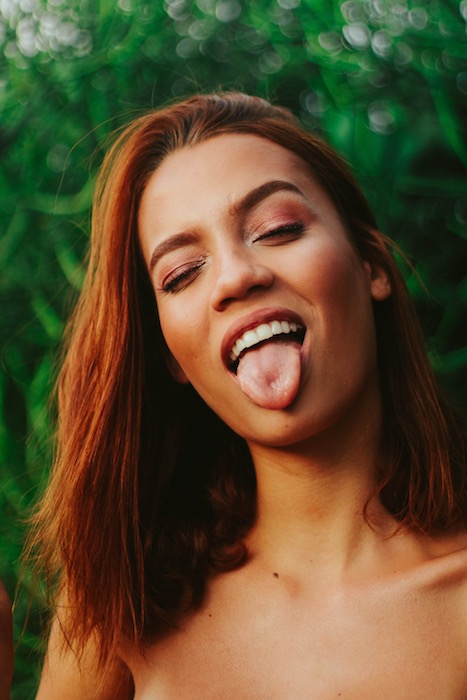 Now, there's an image to be proud of. Go out there and show them you've got what it takes with your very own Women's month poster! Or better yet, find a woman that inspires you and create one for her! It's a great time to honor the ladies who've worked for all our rights. Now, we're a women-led team at AirBrush and need some representation of our own. Tag @AirBrushOfficial on Instagram and use the tag @AirBrushApp for a chance to be featured during Women's History month.