White-bright smiles make a person look better, why? Because no one really likes to have bright yellow teeth. Yellow teeth only show a lack of hygiene. There are many reasons why someone's teeth may not be pearly white, though, there is also the other side of the spectrum of them being too white. Neither color is healthy.
Whitening methods and cosmetic implants that cover your natural teeth have become widely popular, but everything has a side effect, and they are pricey.
There is an easier, inexpensive, and effective way to whiten your teeth. If you open up your AirBrush app to the Retouch tab, you'll find the Whiten tool. You cannot achieve a faster whiter smile than this. Yes, it may only be temporary and virtually, but it always does the trick.
How
The tool is so simple to use, but it does require one thing: zoom in. You need to bring the tool the closest you can to the teeth, so you do not color the lips, gums, or any outside part of the mouth. This will only create a highlighted effect that looks very obvious. Besides, zooming in lets you see exactly where you are coloring rather than just letting the tool go over unwanted areas. Use Size to make the tool bigger or smaller for your convenience, and the Eraser for any mistakes.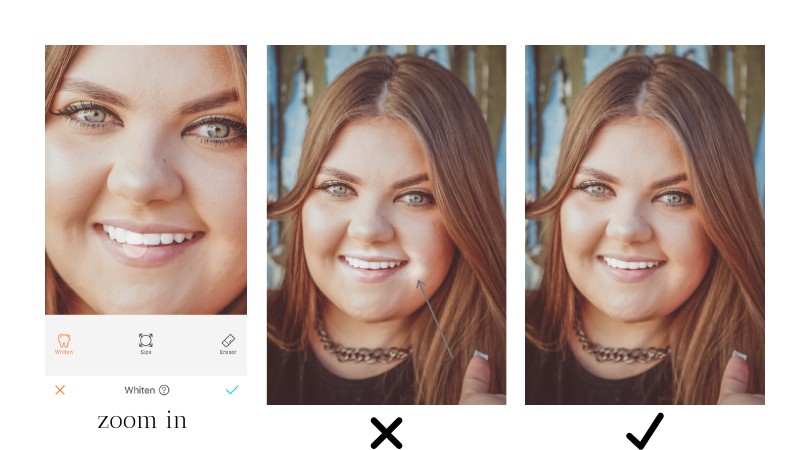 How much
This all depends on you, just keep in mind that there is no sliding bar to intensify or decrease the effect. So it is more about how much you manually apply the effect. The more you go over the area, the whiter the teeth will be colored.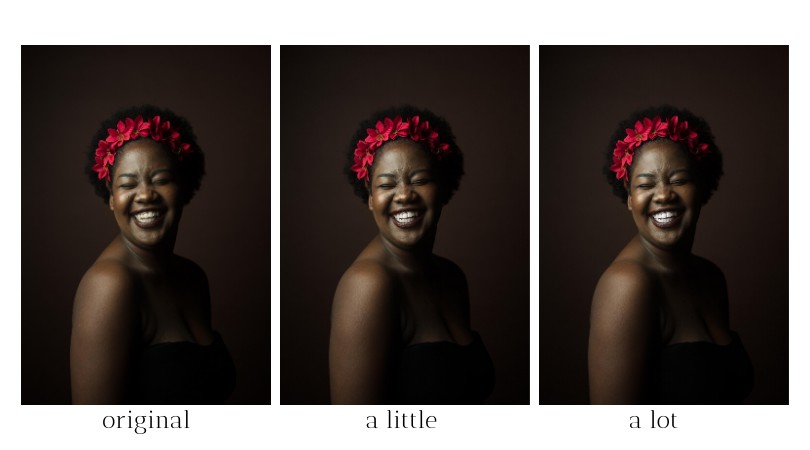 Also, you might want to consider a natural look. Because at the end of the day it is an editing effect, overdoing it will clearly make it look edited. Take your time to add or remove it as needed.
Aftermath
Just like most of the other AirBrush tools, if there are several people in the photo, you can use the tool for each of them or as many as you want. Use the two tips from above for each person you apply the effect on. The complexion of the person will influence how much you put into use.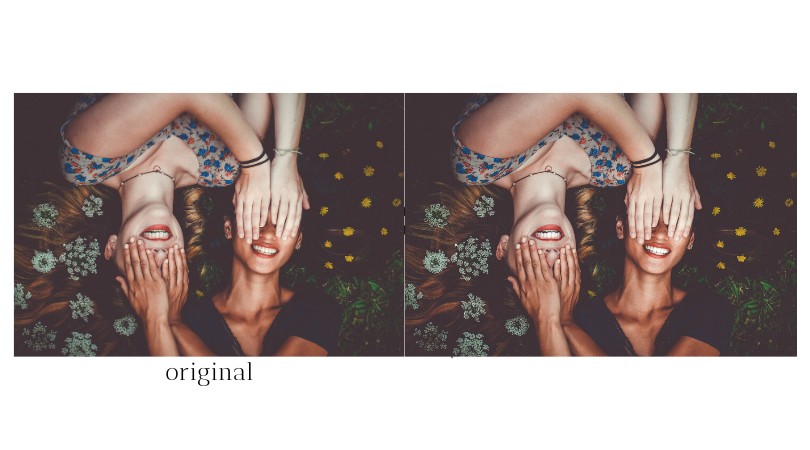 Simplify
Want to whiten teeth effortlessly? Under the Magic tab in AirBrush, you can find the Whiten tool as well. Here you just have to slide the tool "on," and it will apply the effect to every person in the photo.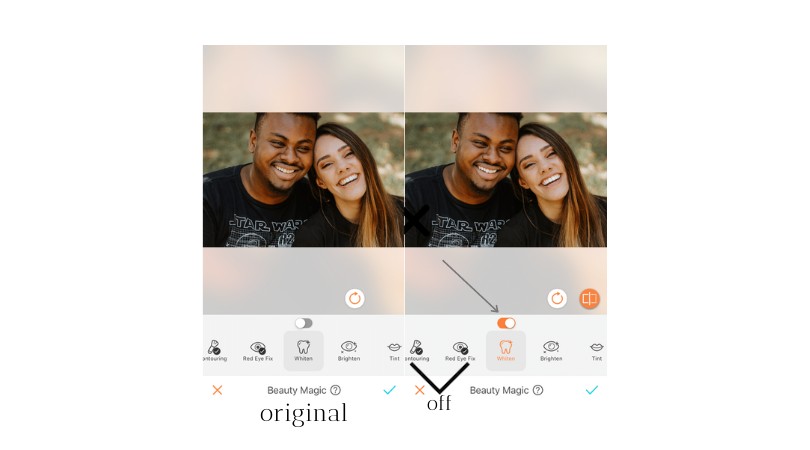 If you do not have the BLACK/Premium version of the app, you need to make sure you turn off all the tools under Beauty Magic that require such versions. Otherwise, you will not be able to save the edited picture.
Your Turn
As always, we want to see how you use AirBrush and how convenient it has made editing your photos. Keep coming back for more and check out our Instagram for more ideas!