International Women's Day will soon be upon us and it'll be a great day for taking in tons of inspiration online, as well as sharing some of your own. It's no secret that at AirBrush, we love to help you create and enhance visuals for posting. But we know that impact can also come from heartfelt and eloquent words. That's why we've curated twenty inspirational quotes by women from all over the world to give you a headstart on your IWD2022 captions. Feel free to try out these quotes as the whole caption or use them as a starting point for deeper conversation. Just don't forget to credit the incredible women who spoke these words first!
Quotes on Hope
Use these quotes by women to spread hope that no matter how far it seems we have to go, or how much we might have to endure, there is light at the end of the tunnel.
"She does not know what the future holds, but she is grateful for slow and steady growth." – Morgan Harper Nichols
"Women, if the soul of the nation is to be saved, I believe you must become its soul." – Coretta Scott King
"When black women win victories, it is a boost for virtually every segment of society." – Angela Davis
"I found that ultimately if you truly pour your heart into what you believe in — even if it makes you vulnerable — amazing things can and will happen." – Emma Watson
"The way I see it, if you want the rainbow, you gotta put up with the rain!" – Dolly Parton
Quotes on Bravery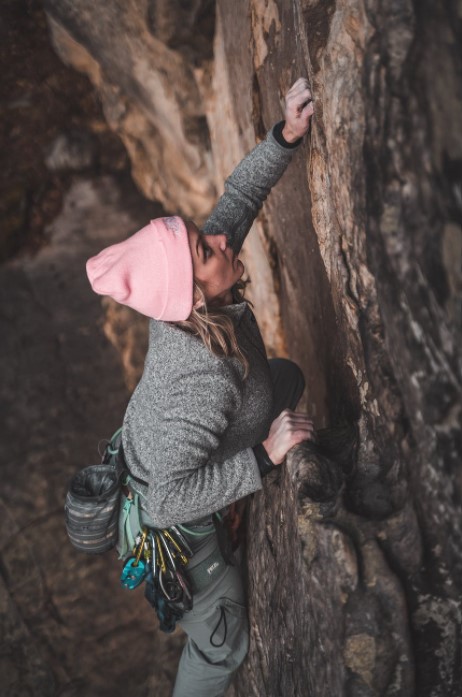 Bravery comes in many forms. The quotes below remind us of the different ways we can be bold and brave.
"If you can dance and be free and not be embarrassed you can rule the world." – Amy Poehler
"Be messy and complicated and afraid and show up anyways." – Glennon Doyle Melton
"Drama is very important in life: You have to come on with a bang. You never want to go out with a whimper." – Julia Child
"Fearlessness is like a muscle. I know from my own life that the more I exercise it the more natural it becomes to not let my fears run me." – Arianna Huffington
"Think like a queen. A queen is not afraid to fail. Failure is another stepping stone to greatness." – Oprah Winfrey
Quotes on Beauty & Aging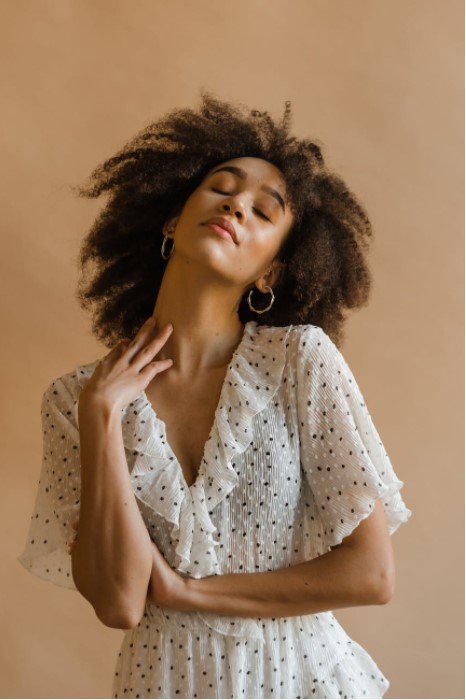 The arena of beauty and aging sees women battling against stereotypes and discrimination against femininity and older women. The quotes by women below offer a new perspective.
"You can be gorgeous at thirty, charming at forty, and irresistible for the rest of your life." – Coco Chanel
"Just because you are blind and unable to see my beauty doesn't mean it does not exist." – Margaret Cho
"You don't have to be pretty. You don't owe prettiness to anyone. Not to your boyfriend/spouse/partner, not to your co-workers, especially not to random men on the street." – Erin Mckean
"I always wanted to be a femme fatale. Even when I was a young girl, I never really wanted to be a girl. I wanted to be a woman." – Diane von Furstenberg
"I feel like I'm so much more interesting now, as a soon-to-be-50-year-old woman, than I was at 25. I can bring so much more to the table. You may not have the stamina that you had at 25, but what you know now? So much better." – Regina King
Quotes on Strength
It's always reassuring to know you can draw on the strength of those who came before us. These quotes serve as great reminders that many women have faced great struggles in the past to break down biases and they thrived as a result. You will too! #BreaktheBias
"I am thankful for my struggle because, without it, I wouldn't have stumbled across my strength." – Alex Elle
"Never apologize for being sensitive or emotional. Let this be a sign that you've got a big heart and aren't afraid to let others see it. Showing your emotions is a sign of strength." – Bridgette Nicole
"Above all, be the heroine of your life, not the victim." – Nora Ephron
"There is a stubbornness about me that can never bear to be frightened at the will of others. My courage always rises at every attempt to intimidate me." – Jane Austen
"Feminism isn't about making women stronger. Women are already strong, it's about changing the way the world perceives that strength." – G.D Anderson
Quotes on Speaking out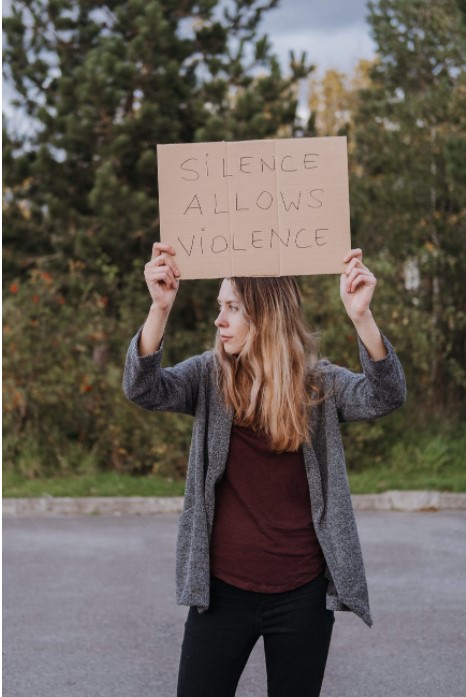 A voice is a powerful gift but not all of us are yet heard. So use the quotes by women below to encourage others, and yourself, to always speak up.
"It took me quite a long time to develop a voice, and now that I have it, I am not going to be silent." – Madeleine Albright
"Women have discovered that they cannot rely on men's chivalry to give them justice." – Helen Keller
"Justice is about making sure that being polite is not the same thing as being quiet. In fact, oftentimes, the most righteous thing you can do is shake the table." – Alexandria Ocasio-Cortez
"I love to see a young girl go out and grab the world by the lapels. Life's a b**ch. You've got to go out and kick butt" – Maya Angelou.
"There's something so special about a woman who dominates in a man's world. It takes a certain grace, strength, intelligence, fearlessness, and the nerve to never take no for an answer." – Rihanna
AirBrush Filter Finish

Once you've selected the quotes by women you want to work with, it's time to get your photo ready to post. And for the occasion, we created four Filters under the category #BreaktheBias. There's Equality, Tenacity, Vitality and Vivacity. All serve a noticeable punch that'll get your pic noticed.
Go to the Filters Tab on the Main menu.
Scroll through the Filters selection. Narrow down your choices by choosing a category. We're using Equality here.
Adjust the intensity of the effect by using the slide bar.
Tap the checkmark to save your edit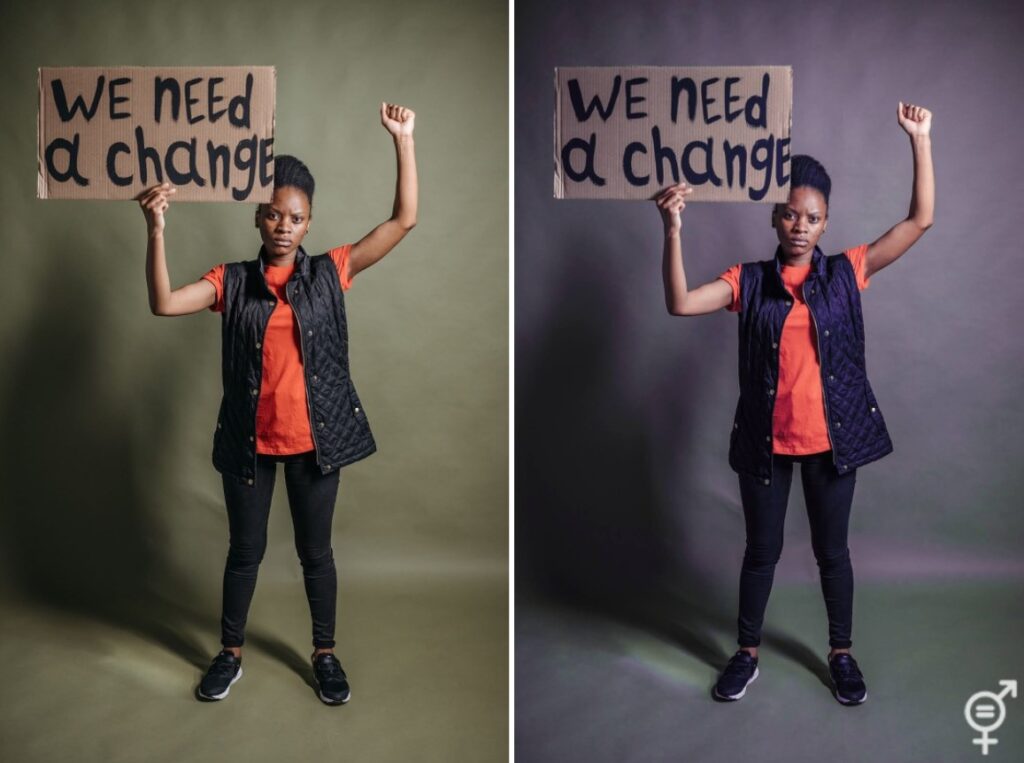 The combination of thoughtful quotes by women of influence and powerful visuals can do the talking for you this International Women's Day. As always, AirBrush, the easy photo editor, is here to help make the most of your photos and make them a personal expression for you. Tag your photos with #AirBrushApp so we can find them once you post. Then follow @AirBrushOfficial over on Instagram for our latest tips, tricks, and hacks!